Ultimate team defenders are quite a commodity, especially on a budget. With the release of FIFA 21 Ultimate and Champions Editions rapidly approaching, we decided to compile a list of players that will offer enough quality at the center back, until you can afford to upgrade to a quality player. Players with enough speed, defensive capabilities, and strength to be able to fend off even world-class strikers. You can even take inspiration yourself from our own list of budget leagues where you can search for players. Here is a list of 6 FIFA Ultimate Team defenders that will frustrate your opponent.
---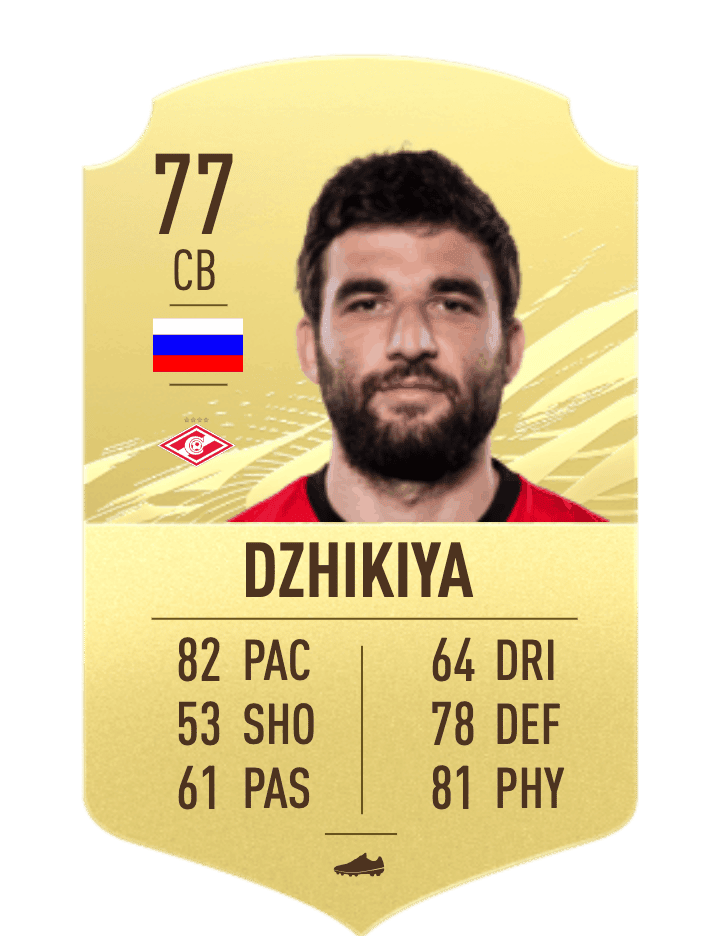 Spartak Moskow's Dzhikiya
Georgiy Dzhikiya is a decent player, offering solid support at the back. Between the many pros of this card, you can count his speed and strength as massive factors in his game. With 90 Acceleration and 75 Sprint Speed, he will make sure no striker is off his mark. His defending game is also solid, with 82 Defensive Awareness and 86 Sliding Tackle. His strength will help him knock cards with little balance off the ball. With a rating of 86 combined with 80 Aggression, he will hold the center of your defense. And this card is only 800 coins. A bargain.
The major con is the fact that you'll have a hard time pairing him with any other players. Being in the Russian league this card will probably be your Supersub at the back.
---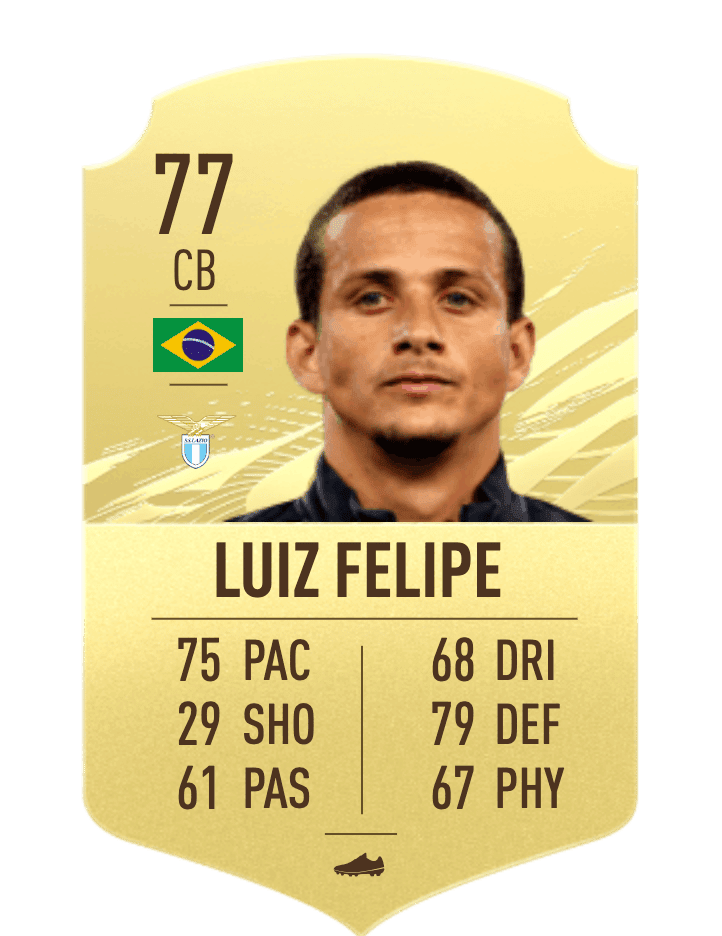 Luiz Felipe From Lazio
Luiz Felipe isn't nearly as fast or as strong as Dzhikiya, but he's got the advantage his CD mate doesn't. His from a playable league. While he only has 75 Sprint Speed and 76 Acceleration, he will still be able to position himself correctly and intercept passes. His 82 Interception and 81 Defensive Awareness will make him play much smarter than Georgiy. An added bonus to this card and one that is maybe situational is his Weak Foot rating. Having a 4 Weak Foot rating will allow him to get out of sticky situations where he is pressured. Being able to pass with both feet will make him more accurate.
The downside of this card is that it does not shine in anything in particular. Especially in the physical department. Having only 68 strength will make him a target for bigger strikers.
---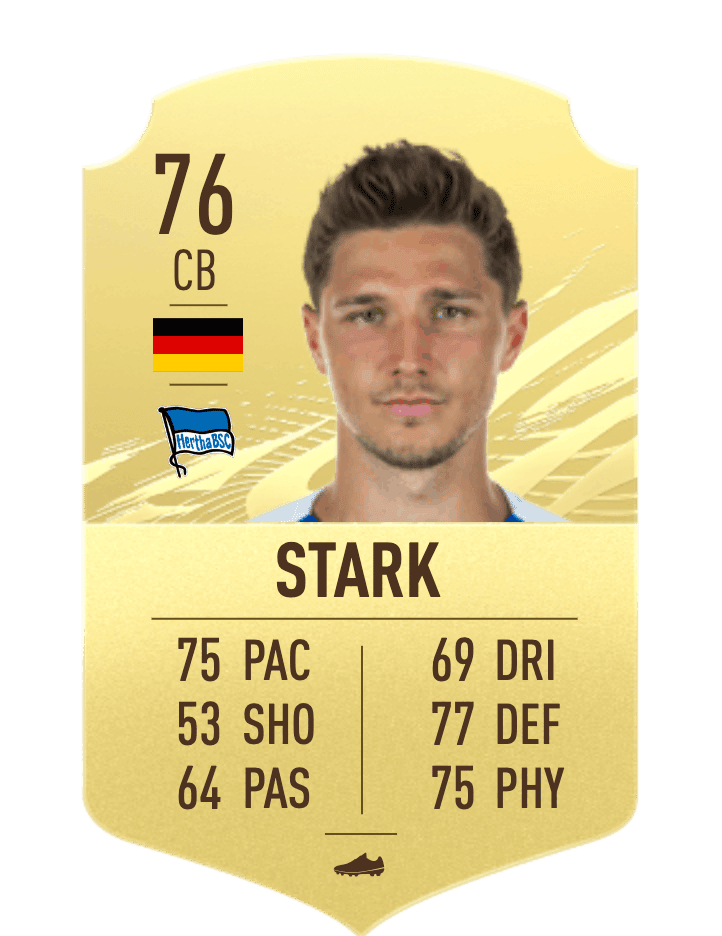 Herta's Niklas Stark
Niklas Stark's card suffers from the same disadvantages as Luiz Felipe. He doesn't necessarily shine in any stat, but for the price of 1000 coins, he's decent all around. Even more, his passing is above all from this list. With 67 long passing, he will be able to distribute at some balls on the flank or in the front. Other noticeable stats are his Standing Tackle at 78, 79 Strength, and 78 Acceleration.
He can be in your starting eleven until you buy something more solid, but until then, he will do a decent job.
---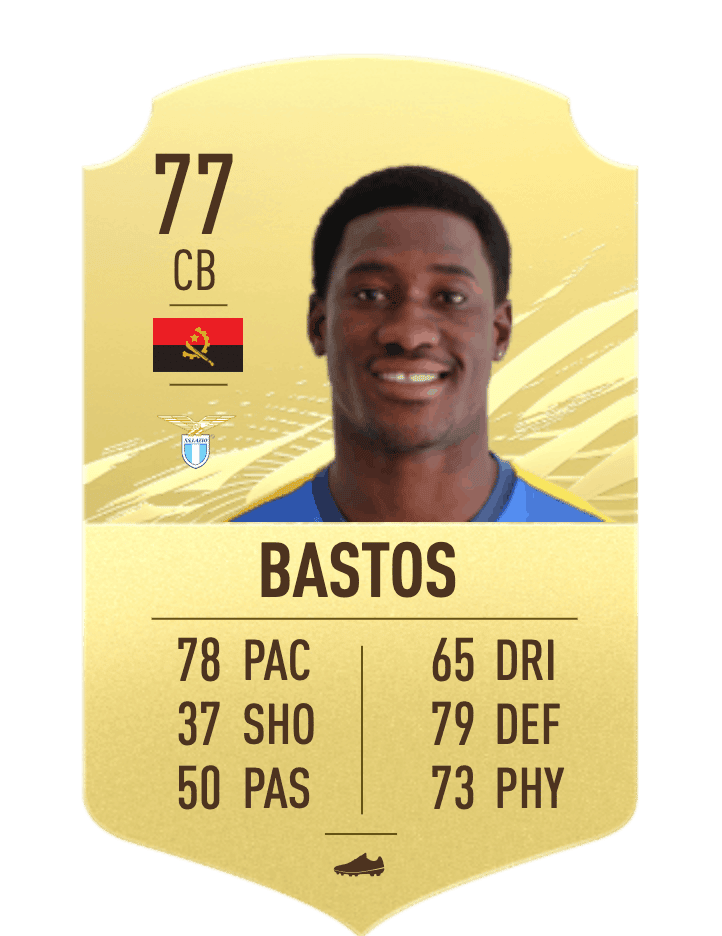 Lazio's Bartolomeu
This 77 rated card is in the better version of Star. He's got better Pace, better Defending, and Physicality. Some of his best stats are Defensive Awareness, Standing Tackle (both sitting at 80), and Sprint Speed (78). He's got decent Pace to keep up with the speedier strikers. And enough Strength to keep the bigger ones at bay. His frame isn't quite impressive, but his stats will definitely allow you to hold the center of the defense.
Being at Lazio means you can pair him with other Seria A players and assure that you have a decent option in the back until you buy better cards. Pair him with Luiz Felipe and you can run with them for a while.
---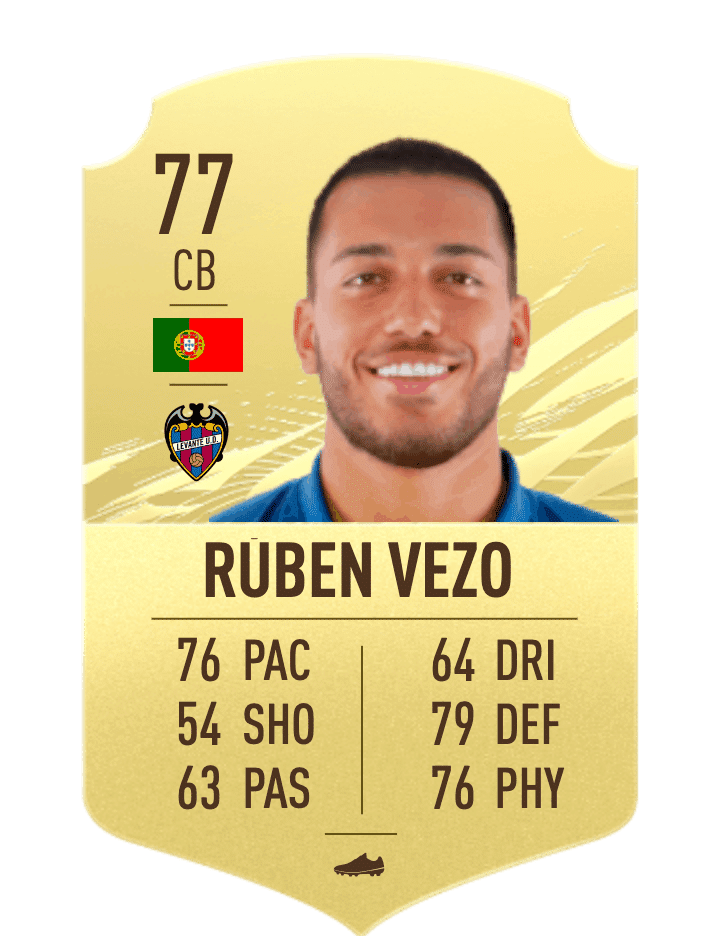 Ruben Vezo From Levante
There aren't many players from the Spanish league on the list. Nor are there from the Premier League. Nonetheless, Ruben Vezo is a great budget choice for the start of the FIFA Ultimate Team season. He's got decent Pace, good Defending, and Physicality. His smaller frame might be a problem, but considering he has a quite good jumping stat, he makes up for it. Even so, you'll want him more for his Sprint Speed (77), Standing Tackle (81), and Sliding Tackle (80). Until you get someone like Mario Hermoso or Varane, he'll do great at the back, providing support for your other cards.
---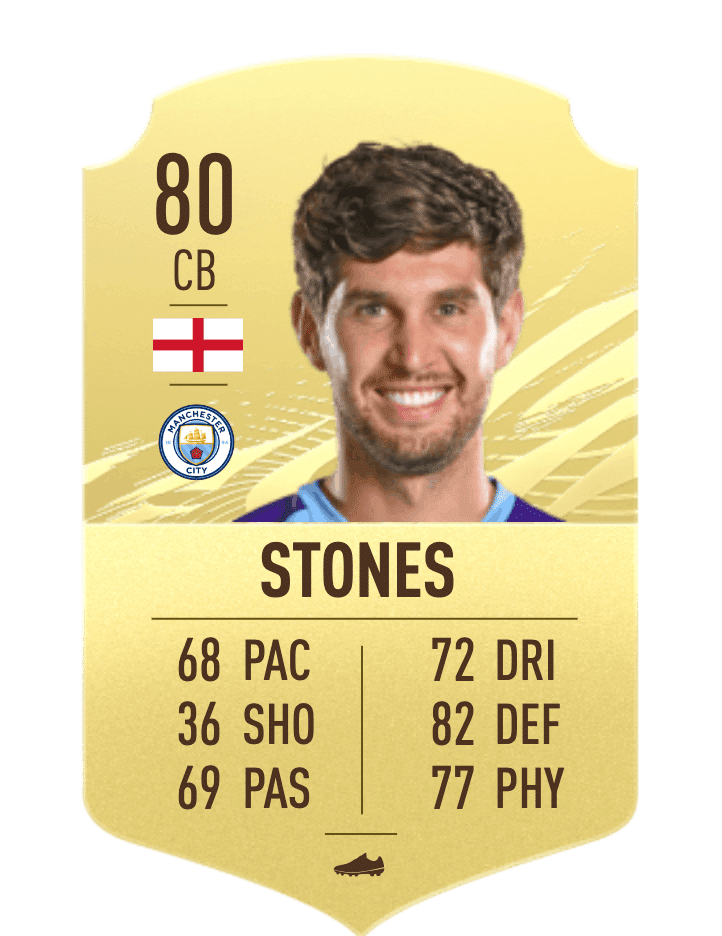 John Stones From Manchester City
Stones might be a little bit higher in price with less Pace than others. But his Defending will allow him to stand up to those pesky little strikers trying to get past him. His shining attributes are Standing Tackle (84), Sliding Tackle (81), and Defensive Awareness (81). He'll even make sure to distribute the ball to a teammate, with 80 Short Passing and 75 Long Passing. As one of the Ultimate Team defenders on the cheap, he will do a great job. He's going to be the budget ball-playing defender.
---
That is it for the list with some of the best budget defenders that will frustrate your opponent. What are some of your favorite budget cards in the defense? Who are you looking for to try out in the new FIFA 21? Comment below with your choice. Check out some of our other articles, for example how to access Google Stadia from an iOS device. Visit FUTBIN to find out more about your favorite players and check out their stats. Don't forget to subscribe to GadgetGang and become a member to receive information about gadgets, games, and news in the industry.