Canon recently released the R10, the second APS-C camera compatible with its wide range of EF, RF, and budding RF-S lenses. It's become highly regarded in the short time since then, prompting Canon lovers and camera enthusiasts at large to start thinking about an even more affordable alternative. While there's not much to go on yet, it looks like this camera – the Canon EOS R100 – will have its debut in less than a year.
Even though the M line of mirrorless cameras makes up a good chunk of Canon's revenue stream, it's been on the back burner for a while.
Despite the M50 Mark II's release in 2020, there hasn't been a change in the lineup of eight first-party EF-M lenses for as many years. Conversely, there are many RF lenses to choose from, and the mount is even compatible with older yet excellent EF models.
Introducing a gateway RF camera makes sense for Canon and its user base alike. Here's everything we know about it so far.
Is there a Canon EOS R100 Release Date Yet?
Unfortunately, no. Canon has yet to unveil an official release date. Still, the current rumors suggest that the camera will see the light of day either in the first or second quarter of 2023.
Canon could have used the announcement of two compact wide-angle RF lenses at the start of September to give us more info on the R100, but none was forthcoming. Considering current world events & economic turmoil, we wouldn't be surprised if the R100 gets pushed back even further.
What Will the Canon EOS R100 Look Like?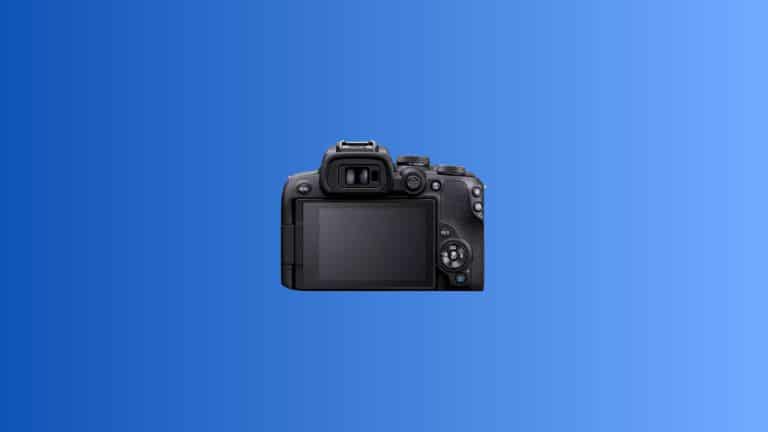 There have been no leaks associated with the R100's appearance yet, but it's possible to infer some of its characteristics based on the use case and the R10's specs.
For example, there are rumors of current field tests of an APS-C Canon vlogging camera. If this is indeed the R100, it would make sense for it to resemble the M6 Mark II more. If that will be the case, the R100 will need to be slimmer and lighter than the R10.
Easier said than done, as the body is limited by RF's noticeably larger throat diameter. As Canon can only do so much, whether or not the build quality will suffer for it is the question.
The R10's body is already a combination of hard plastic and magnesium alloy that lacks waterproofing. There's no reason to expect any improvements in that regard from an even more affordable model.
Canon could reduce the camera's size and cut costs in various ways. One of the most logical is to get rid of the second control dial, which may end up being underutilized on a beginner-friendly camera anyway. The second and less desirable option is to follow in the M6 Mark II's footsteps and ditch the viewfinder.
We hope Canon doesn't resort to the latter since having no EVF would make things more difficult for photographers. Getting one as a separate accessory would defeat the spirit of affordability, not to mention make the camera bulkier than it would be with an integrated viewfinder.
Implementing a rangefinder-style EVF would be another interesting choice. This would eliminate the need for a hump in the middle and help with size reduction.
How Much Will the R100 Cost?
That's another aspect Canon is currently being tight-lipped about. The R10's body-only edition is currently available for around $950, $100-$150 more if you opt for the RF-S 18-45mm F4.5-6.3 IS STM starter kit. The R100 will obviously need to be cheaper, but by how much? The answer will likely depend on whether Canon's pricing strategy will focus inward or outward.
If the aim is to painlessly replace entry-level M cameras like the M50 Mark II, then the R100 could retail for as low as $599.
Hopeful Canon users would like to see it drop even lower, but how much Canon is willing to compromise on quality is unknown. This price might be more than wishful thinking if Canon adopts an aggressive strategy to capture a bigger market share in the budget segment.
On the other hand, the R100 will be up against excellent rivals from Sony and Nikon. The recently-released Sony ZV-E10 will set you back $800, while the a6100 is available for $50 more.
Nikon's Z50 is more photography-focused and costs as much as the a6100. That gives Canon the leeway to price the R100 in the $650 – $750 range & remain competitive, which would make a kit lens version cheaper than the R10 body.
What Are the Canon R100's Specifications?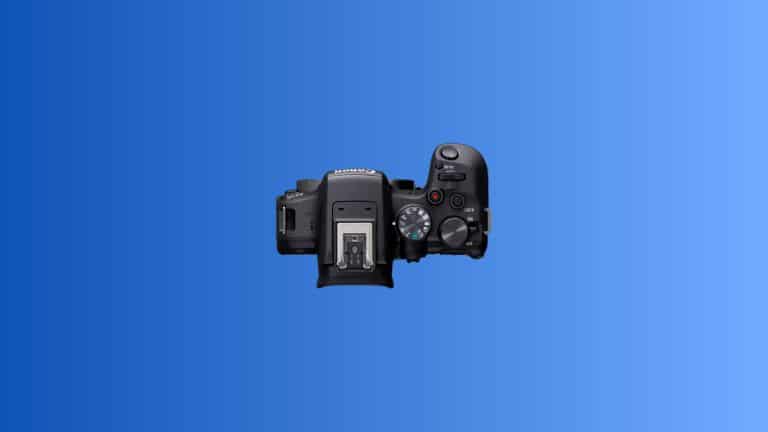 A spec sheet for the R100 isn't available yet, but rumors about it are already circulating. Japanese camera enthusiast website Asobinet was the first to come forth with some concrete numbers. Funnily enough, they claim that the source they got the data from may not be credible.
It's the only source with actual numbers around today, so it doesn't hurt to speculate until more concrete evidence pops up. Here's a feature breakdown to make tracking everything easier.
Sensor size
Let's start with the most likely component, the sensor. The leak claims that the R100 will have the same kind of 24.2MP APS-C sensor present on the R100. Camera manufacturers pass older tech down the production line all the time, so a cheaper yet newer model receiving the same sensor is neither surprising nor particularly noteworthy.
Sticking to the same sensor probably also means the R100's autofocus will be the same or share much in common with the R10. That's great news since the more expensive camera's AF is fantastic at locking onto and sticking with people, pets, or even speeding vehicles.
Burst shooting speed
The R100 supposedly has a 14fps burst mode. The leak doesn't specify whether this is its mechanical or electronic shutter limit. If it's the former, then the R100 won't be far behind the R10's respectable 15fps. This also places it above Sony's A6100 and Canon's own M6 Mark II.
Excellent burst speed will only get you so far if the buffer is small. For example, Canon claims that the R10's buffer allows for continuously shooting 140 cRAW images before slowing down.
However, owners claim that the number is closer to 100. That means you'd be able to get a sustained seven seconds of high-quality pics, provided the R100's buffer remains unchanged. Switching to true RAW would decrease that time-frame even more.
Video resolution
If the Canon EOS R100 wants to appeal to the vlogging crowd, its video game needs to be on point. The source claims a resolution of 4K at 30p with 8-bit color recording and no HDR options. That's a bit disappointing for a camera focused on video but makes sense if you look at the market segment it's targeting.
We don't know what "4K 30p" means, exactly. Will the R100 use the full 6K sensor size and downsample it to 4K as the R10 does? Videographers would certainly appreciate this since the difference in picture quality is noticeable. It would also mean you wouldn't have to deal with the nasty 1.5x crop imposed by the R10's 4K 60fps mode.
It's safe to assume that the R10 will have a 1080p mode. We don't know whether it will also take advantage of oversampling or if the frame rate will be greater than 60fps. Video modes like slow-motion or time-lapse will probably be present in some capacity as well.
Being limited to 8-bit color wasn't an issue for content creators a few years ago. However, streaming sites like YouTube now support HDR content and the deeper color palettes it takes advantage of.
There's also no mention of any kind of log profile that would allow for color grading during post. While having access to a profile would be overkill for novices, it's still a feature we'd love to see.
Touchscreen
The leak concludes with the R10's touchscreen, which will be 3 inches in diameter and have a resolution of 1.04 million dots. That's on par with what you're getting with the R10. Its screen has the same specs and boasts excellent visibility & contrast for shooting during the day.
The display will also be of the vari-angle kind, meaning you can flip it out and face it towards the subject, which is a must for vloggers. These same vloggers would probably prefer the screen to flip upward instead of to the side, but that seems unlikely given Canon's track record.
Conclusion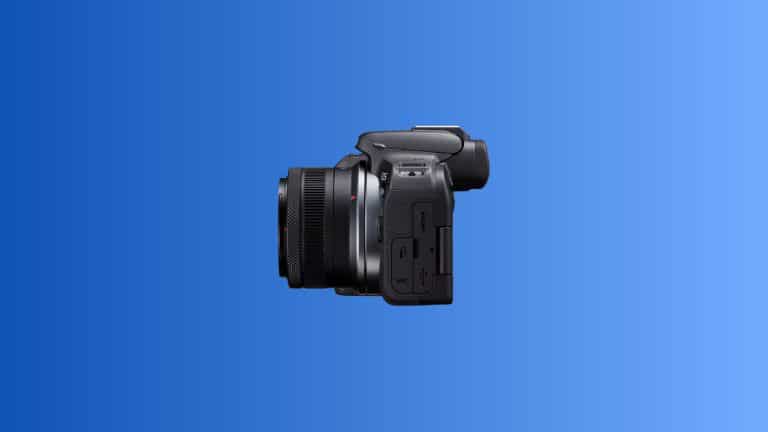 It's still far too early to form a definite opinion on the R100. Depending on the price & specs, this could be a camera that shakes up the entry-level market.
It may become an excellent springboard for users who are dissatisfied with their phones' performance but don't want to spend too much money. We're also looking forward to Canon expanding the RF-S line with additional affordable lenses tailor-made for the APS-C format.
More info on the Canon EOS R100 is sure to surface over the coming weeks. We'll stay on top of it, so check in regularly for updates!