Canon EOS R1 has been a much-awaited camera among pro photographers. While speculations about its arrival this year were rife, the rumor mill has now confirmed that the Canon EOS R1 release date will likely fall in 2023. And it would likely include the following features.
Global shutter
Quad Pixel AF system
Improved sensor
Better battery
So, is it everything the new camera will boast? Does Canon have anything exciting for the new customers? While Canon hasn't endorsed anything officially, here's a detailed roundup of everything we know so far about the upcoming EOS R1 camera.
Canon EOS R1 Release Date
Although Canon's EOS R1 camera has long been awaited, creating a stir in the news world last year. In fact, people were positive for it to arrive in late 2021 or early 2022.
However, according to the recent report from CanonRumors, the company is probably facing supply-chain issues. Some users also believe that the firm is taking the time to receive the necessary customer feedback for tweaking its upcoming flagship.
Whatever the case, what's clear for now is that the Canon EOS R1 release date will likely fall in 2023- precisely – in the year's second half.
Canon EOS R1 Expected Features
Now that it's nearly confirmed that the EOS R1 isn't arriving this year, it's natural for the users to expect something worth the wait. That too, when Canon told the Russian media that the EOS R3 wouldn't be its flagship camera.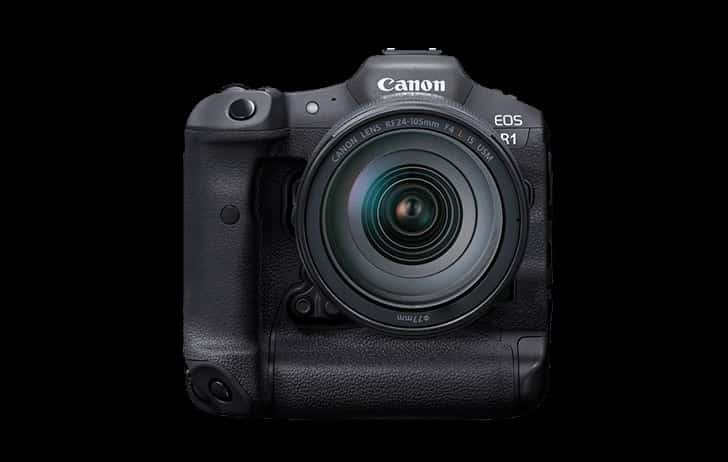 So, here's a quick review of what Canon is likely planning to introduce with its upcoming EOS R1.
Global Shutter
This one has long been an anticipated feature with every upcoming Canon flagship. And with all the speculations triggering the excitement about the Canon EOS R1 and the apparently patient approach of the firm towards its launch, it seems pretty likely that the new camera will have a global shutter.
Let us tell in simple words if you're confused about what it is. The global shutter is an innovative camera shutter technology attempting to replace the rolling shutter. That's because the latter has few inherent distortion issues when shooting in fast mode. Though it's popular in mirrorless cameras, blurred results or unusually still images of otherwise fast-moving objects frequently annoy users.
Nonetheless, with the global shutter technology already available in the Canon EOS C700 GS PL, the firm may wish to address the weaknesses of the current EOS lineup.
Backside-Illuminated Stacked Sensor
Another major imaging upgrade with the Canon EOS R1 may be a backside-illuminated stacked sensor. And that would be nothing out of the blue since we already have witnessed the same sensor with the EOS R1.
Basically, a backside-illuminated sensor increases the amount of light captured and ensures a quick readout despite huge megapixels. So, if that comes true, then Canon EOS R1 could become a one-stop lowlight photography solution.
DIGIC XI Processor
Canon's proprietary DIGIC processing units have long been the backbone of Canon cameras, empowering them with faster performance. The latest DIGIC X, available with the Canon EOS R3, EOS R7, and more, also demonstrated its endurance and smooth performance by processing 4k videos at 120 fps. With EOS R5, you could even record 8k videos at 30fps without lags. So, if Canon really gets serious about upgrading the upcoming EOS R1 imaging and performance, it makes perfect sense to jazz it up with an improved DIGIC XI processor.
Quad Pixel AutoFocus system
Canon has been teasing the Quad Pixel technology since 2020 when a patent application appeared online.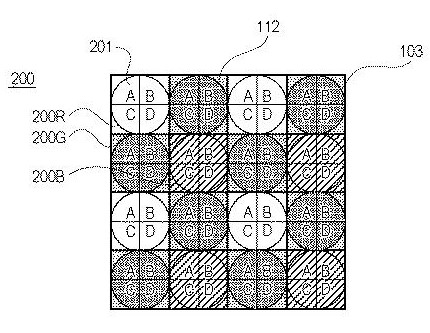 According to Canon News, QPAF might appear in the EOS R1, replacing the existing Dual Pixel AF system that lacks precision when shooting with parallel camera orientation due to monodirectional pixels. With QPAF, Canon EOS R1 will likely give the users the freedom to shoot in any orientation.
5-axis Image Stabilization at 9 Stops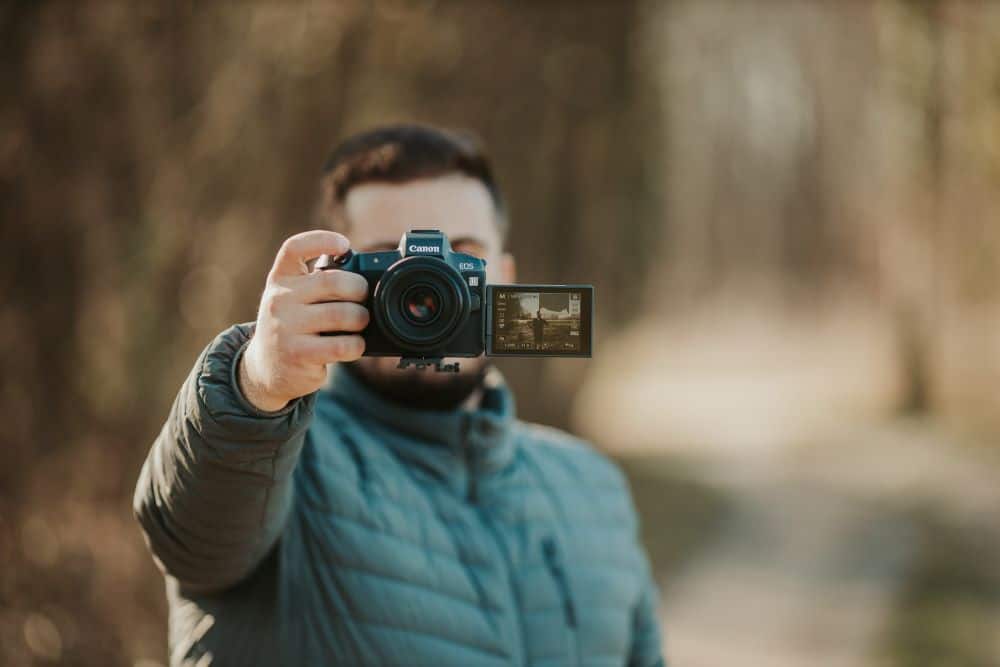 Another rumored feature in the Eos R1 is the 5-axis in-body Image Stabilization (IBIS). This advanced feature will empower the camera to shoot better, even on rough terrains. If it comes true, the Canon EOS R1 may attract more power users looking for a robust action camera.
50+ MP Sensor
Of course, as the end-user, one can dream of anything weirdly huge for a favorite gadget. And when it comes to cameras, the expectations are seemingly endless. But professional photographers and hobbyists know that getting everything right is not always possible. Nor does it favor the consumers' affordability.
But why so many explanations, we hear, you ask? Well, some rumored Canon EOS R1 specs suggested the camera would flaunt 100MP. But of course, that's too much to ask for and not really required by many. In fact, it might become burdensome for the users, particularly those with relatively older computers, to process such high-resolution images and videos.
Nonetheless, given that it's gearing up to give tough competition to the rivals Sony A1 (50MP), and Nikon Z9 (45.7MP), the EOS R1 may at least feature 55MP to 60MP sensors to offer better shoots.
Larger Size With Improved Grip
Now, this is something that may or may not be realized with the EOS R1. Yet, taking a sneak peek at what's happening in the background at Canon is never harmful.
According to Asobinet, Canon has filed a patent for a redesigned camera body with improved grip in both orientations. Specifically, the design features a peculiar L-shaped area for holding the gadget.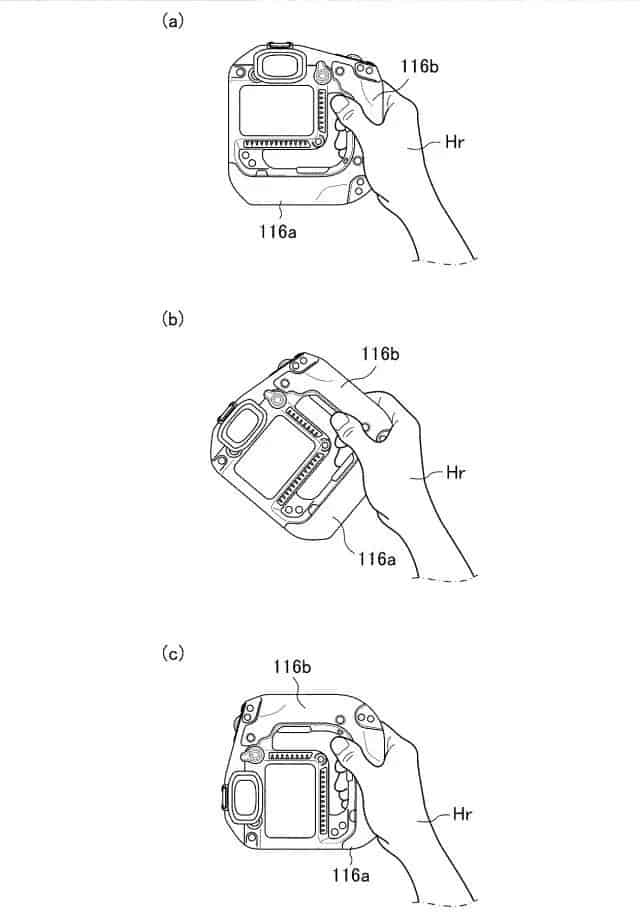 Besides, it also appears somewhat bigger than the Canon EOS R3, hinting at some other similar imaging device. Only time will tell if that turns out to be true for the EOS R1.
Things We Want To See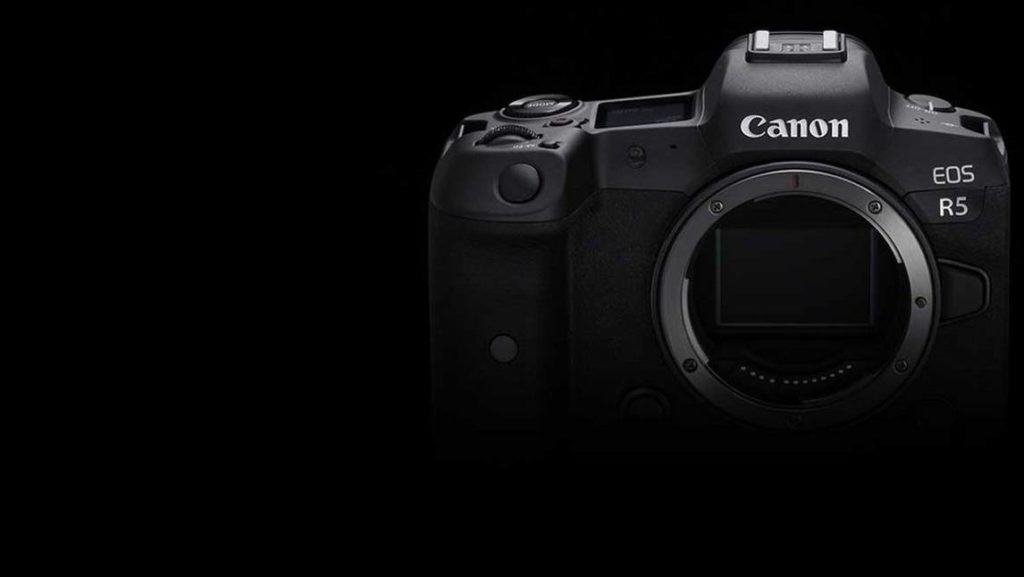 Now that we're done with what the rumor mill spills, here's our wish list for the upcoming Canon EOS R1.
Mirrorless
It is currently unclear if Canon plans to bring another mirrorless camera following its existing Canon EOS R5. However, as the rumors suggest, the company intends to outclass Nikon's Z9 mirrorless camera, against which the EOS R5 is already deployed. That means the upcoming EOS R1 should inevitably be a mirrorless camera, making this technology a new normal for Canon users.
8K at 60 fps
Well, 8k at 30fps is something Sony A1 already offers to its users. So, it makes perfect sense for the firm not to compromise for anything less. We heartily demand that Canon include 8K recordings at 60fps to beat the competition.
Bigger Battery
A better battery in the Canon EOS R1 isn't merely on our wish list. Instead, it's something the vendors should necessarily consider if they actually include all the expected features in their flagship. Though this may add to the camera's overall weight, no worries if it accompanies the users for extended timespans.
Canon EOS R1 Price
The recent Canon EOS R3, which the company believes is positioned between the 1D X Mark III and above the Canon EOS R5, is priced at $6000. If the Canon EOS R1 surpasses the R5, it may have an even higher price tag – somewhere around $7000. Even if the firm strives to keep the camera affordable, the Canon EOS R1 may still cost around $6500 at the very least.
Canon EOS R1 Alternatives
For now, the Canon EOS R1 release date is months away, so you might have to go for the existing substitutes to meet your photography requirements. Thus, here are some quick recommendations bearing excellent features.
Canon 1D X Mark III
Sony Alpha 1
Nikon Z9
Wrapping Up
For now, that's all we know about the much-anticipated Canon EOS R1 camera. Yet, it's too early to get satisfied with all this data. And we'll certainly get to hear more as we reach the official arrival of the latest Canon flagship. Of course, we'll put up everything we hear in this guide for you. So, bookmark this article or save the link, and keep checking in for further updates.