As Cyberpunk 2077's release date is inching closer by the day, leaks and spoilers are in the air. Today, we're taking our first look at the leaked Cyberpunk 2077 map and character customization screens. Minor (Non-story) spoilers ahead.
We had our first look at the Cyberpunk 2077 map all the way back in 2018 at the E3 showcase of the game. The first few seconds of the release had the Night City Metro Map in the frame. While it didn't do much to reveal the actual map, it was our first look at Night City's outline and vastness.
Then as the leaks started to roll in early in October this year, a Restera user showcased the world map poster that came in the box of the game.
Fast forward to today, we've got a look at the in-game map. For the first time ever, we have a sense of how vast the Night City is. Sure, CDPR said the Cyberpunk 2077 map was gonna be huge, but we never had a perspective of how huge it would be. The Night City is dense, vast and full of things to do. Even in this screenshot, there are 11 active quest markers and it's just early game footage.
Now, coming to the character customization bit. Have you ever played a game where the character customization is so vast you spend the first few hours making a perfect character, only to find a 13-year kid on Twitter who made a much better-looking character in about 15 minutes. Yeah, that feeling is going to make a comeback.
NOTE: The author may or may not be speaking from personal experiences when sharing the anecdote of being outdone by a 13-year-old kid.
Coming to the point, there's literally a lot to do. All the way from basic stuff such as height and skin tone all the way to minute details like pupils, genitalia size, earlobe shape, nail size, blemishes and much more! I'm not only excited to make my own characters, but see what other people come up with.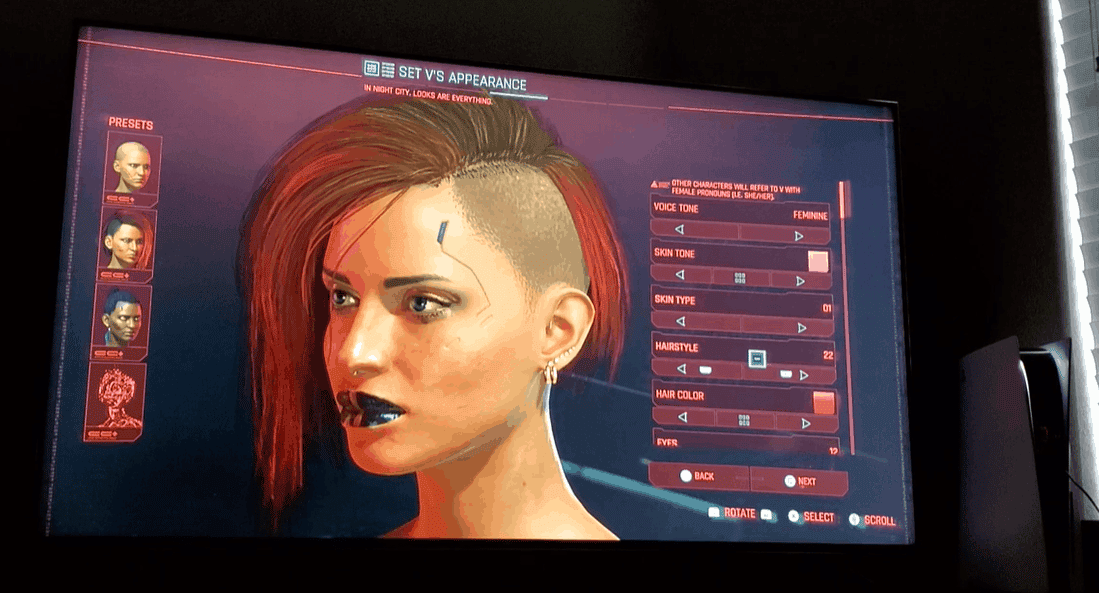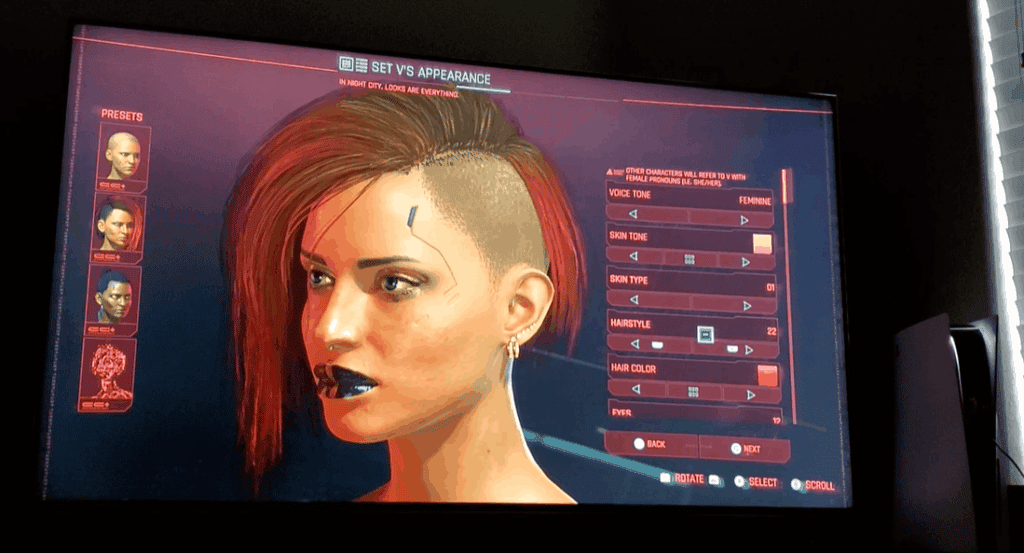 A word of caution before you dwell into more Cyberpunk leaks. The retail version is already out, which means people are playing the game and posting spoilers. While at Gadget Gang we're covering only the leaks with minor spoilers, that's not the case everywhere. r/GamingLeaksAndRumours subreddit is full of Cyberpunk story spoilers. So if you don't want to get spoilers, proceed with caution before reading any Cyberpunk 2077 related leaks.