It seems that CD Projekt Red is going full steam ahead with the December 10th release date for Cyberpunk 2077. A promotional box was sent to a reddit user who was further tempted to leak the details of the Cyberpunk 2077 PS4 leaked version of the game on the games subreddit.
Cyberpunk 2077 PS4 leaked – The city's going to burn
After all of the delays the game has faced, it seems that CD Projekt Red could be going full steam ahead with the December 10th release date of the game. Reddit user Mikeymorphin, posted getting a promotional box at their job and showed what appears to be the PS4 and the Xbox One Version of the game along with some other goodies.
Further temptation and the idea of getting virtual internet points had the user post the front of the box which shows the packing inside the case and also the back of the box that confirms all the games pertinent details.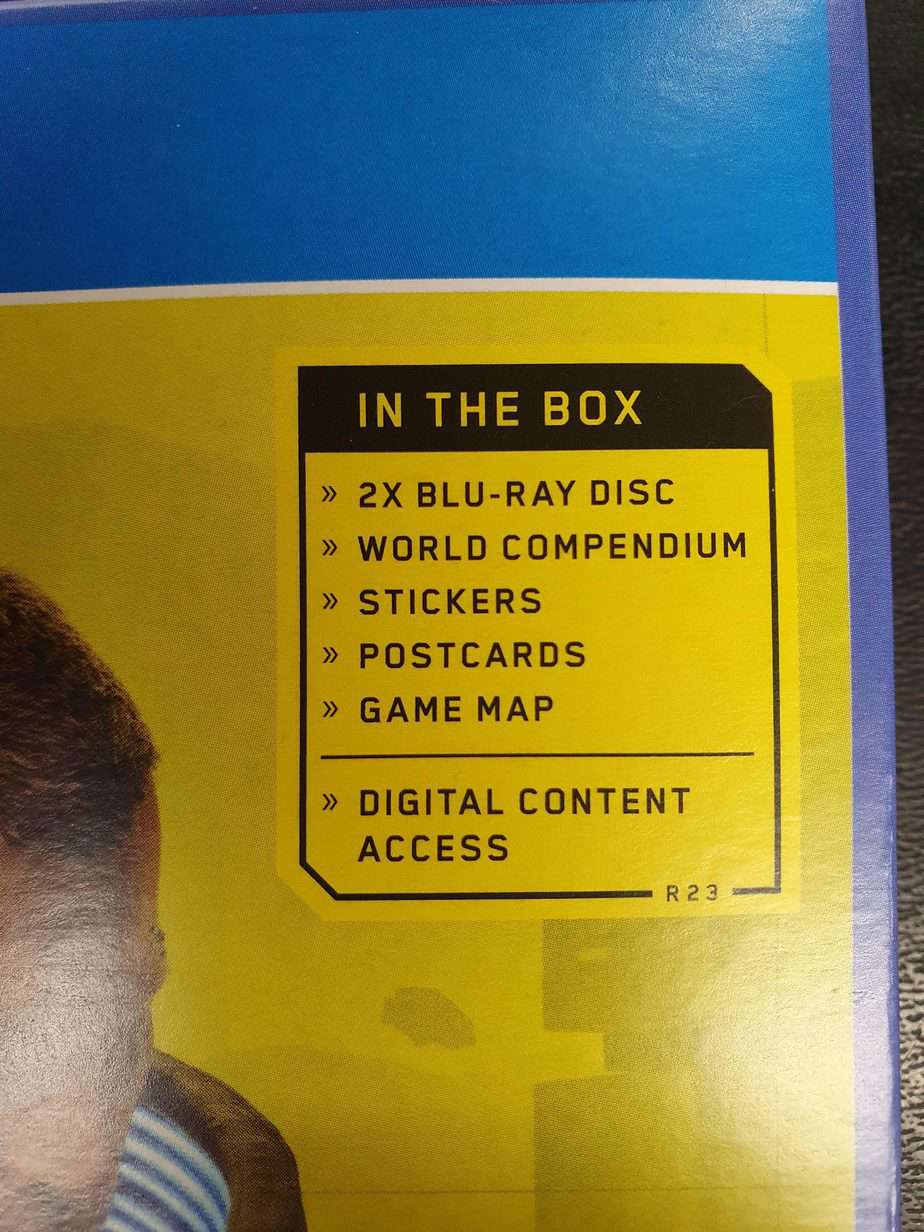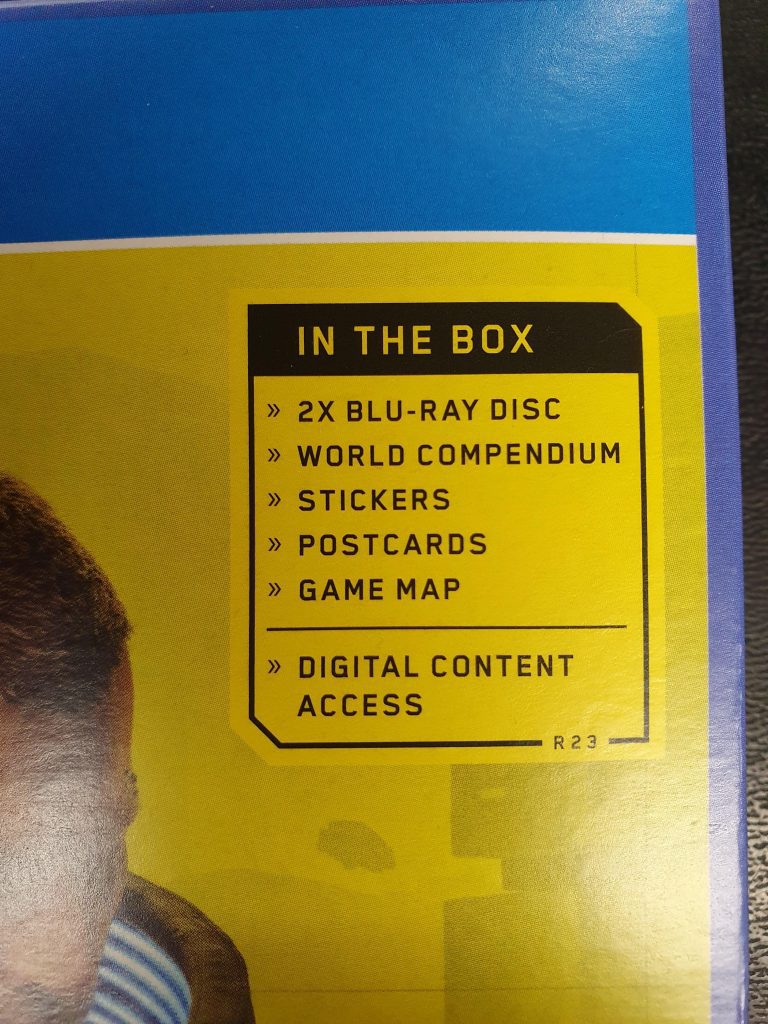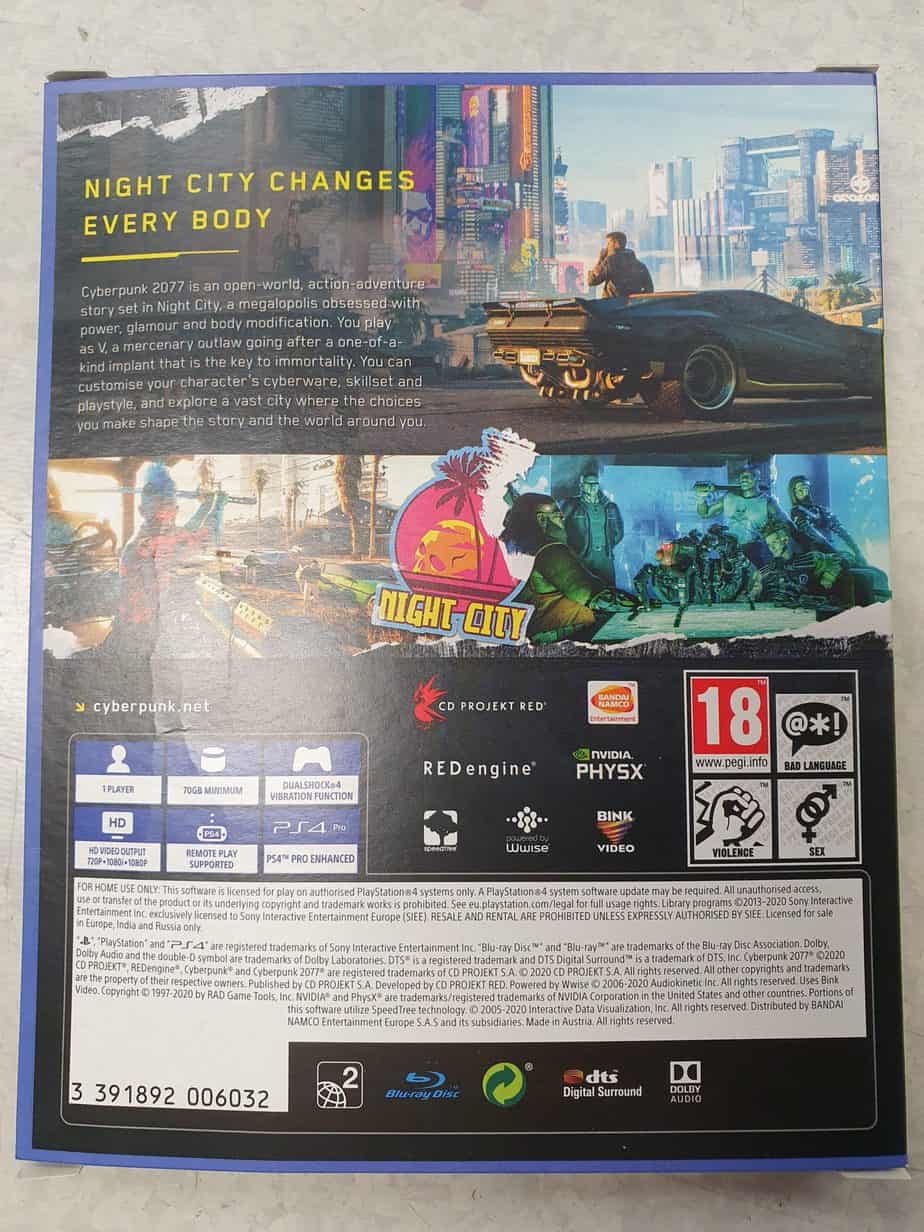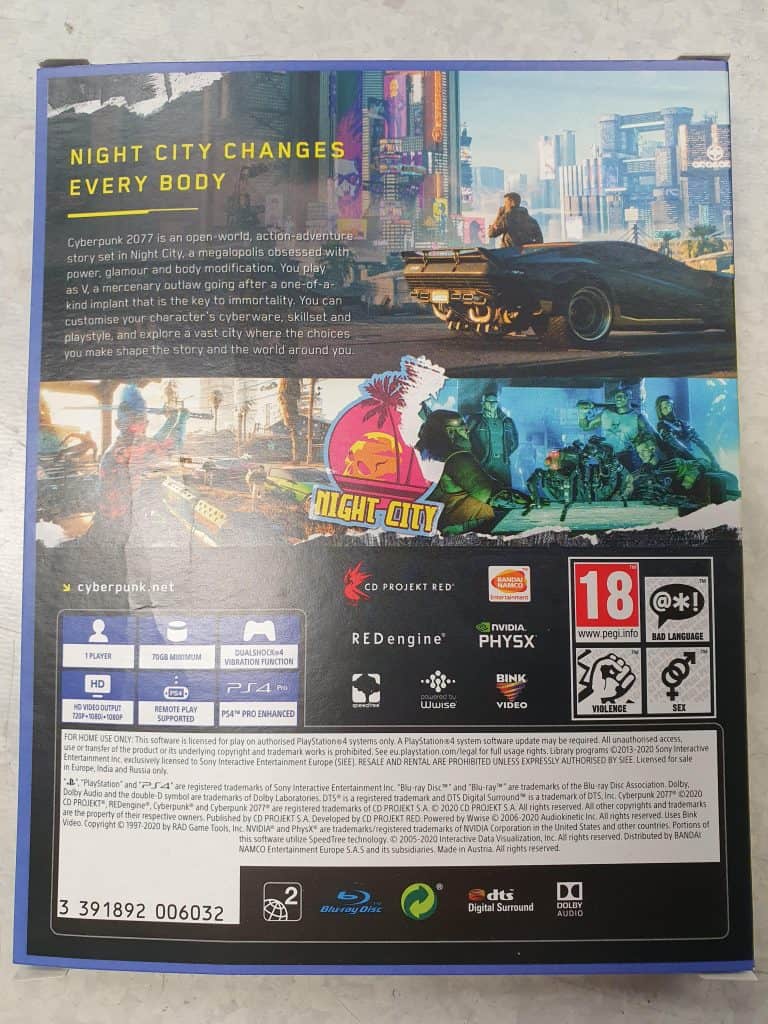 Cyberpunk 2077 is a roller coaster ride of a game that has been announced, shelved, brought back to life and constantly delayed. With many fans skeptical of the company sticking to the December 10th release date, this proof could mean that the game is real easing after all.
In the event that the game doesn't release, we know that one reddit user will definitely be someone holding a priceless gaming artifact.
The game comes on 2 Blu Ray drives, and the back of the game bolsters a 70GB install size. As usual, Cyberpunk 2077's physical versions boasts a bunch of goodies that is trademark for CDPR and as such does help ensure that this retail copy is the real deal.
Traditionally, in the case of dual discs, one disc contains the games data and the other has the remaining data which also acts as the play disc.
The only other games that took up 2 blu ray discs this generation was Red Dead Redemption 2 and The Last of Us Part 2. We knew the game would be heavy but 70GB is a decent size for a game of this scale.
With the games (hopefully) final release date set for December 10th for the PC, Xbox One, PS4, and also for the PS5, and Xbox Series consoles at a later date.
What are your thoughts on the leak? Let us know in the comments section below!