Two amazing new cameras recently hit the market. At first glance, you might not think that the GoPro Hero 9 action camera should be going head to head with the DJI Pocket 2, which admittedly is more of a vlogging camera. That would be a lot like comparing a judo heavyweight with a boxing middleweight, right? Entirely different disciplines.
Not so fast, dear reader.
There is a lot of middle ground to consider. Certainly, not every GoPro user is an action sports fanatic. And not every DJI Pocket user is just chattering at you from a café. Oftentimes, people simply wish to share their discovery of the world at large. The common thread here is travel. Touring. A chronicle of life in motion.
And when it comes to looking at lives in motion, the significance of the entire GoPro Hero 9 vs DJI Pocket 2 comparison becomes clear. For those looking at a way to document their adventures, is it better to go with toughness or grace? With power or agility? With feature richness or simplicity?
Let's find out.
Getting Technical
A technical comparison is just the first step in the DJI Pocket 2 vs GoPro Hero 9 debate, but it's an important one. It allows us to see why each of these cameras have found a certain niche and audience. But you might be surprised at how much overlap these products actually have.
The features show us a couple of recurring themes in the GoPro Hero 9 vs DJI Pocket 2 story:
Firstly, the Hero 9 is the outdoor rugged type (Waterproof, night modes, a draining mic, etc.), while the Pocket 2 is more up close and personal (64M photos, high zoom, hardware gimbal, etc.).
Secondly, the GoPro expects to be mounted and comes with the appropriate hardware. The DJI expects to be held and even comes with a wrist strap.
But the video modes tell a different story. We start to see the overlaps, areas where they directly compete. Both of these cameras can put out stunning video at 60 frames per second in 4k. Both of them have features best utilized on a tripod. Both of them have pushed into the Livestream arena. They want to defy expectations.
And they have.
GoPro Hero 9 vs DJI Pocket 2 – Real World Conditions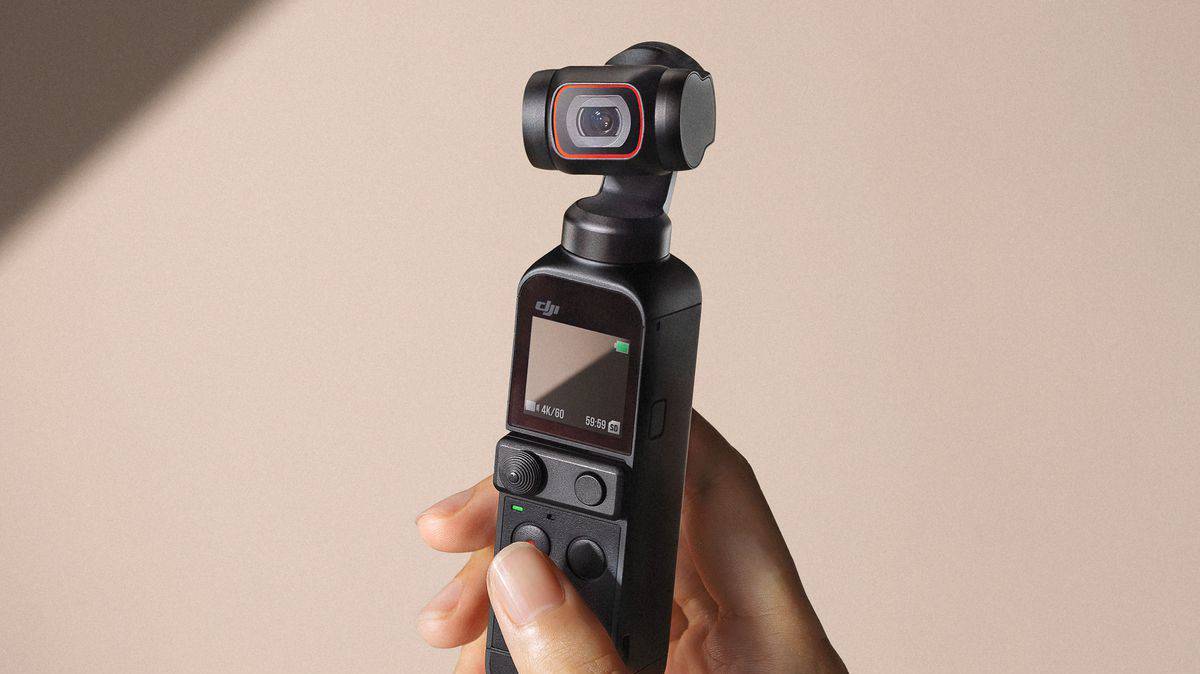 Bang for the Buck
Amazon product
Let's start with how much of your hard earned money each option is going to cost, and what you get. If you're just looking at the base models, it might be hard to judge. The DJI Pocket 2 is more 'stripped down' in its core configuration. Great for purists, but not as convenient as the built in features of the GoPro Hero 9.
But what if you invest in the DJI Pocket 2 Creator Combo? Now, MSRP is a virtual tie. You get the Wireless Microphone Transmitter, which is undoubtedly the best sound quality option for both cameras. You get a mini tripod. And you get the Do-It-All Handle, which adds the kind of things you wish the base model had: Built-in wireless module, Bluetooth, wireless mic receiver, and a better speaker.
Now, much like the price, value is a dead heat. You have two feature-rich choices at around the same price point. This one will come down to personal preference.
Winner: It's a tie – 0 / 0
Boot Up to Filming Time
See something awesome, but the camera isn't live? If it's getting away, you don't have a prayer of catching it with the Hero 9. But the one second boot time transitioning directly into 4k filming is hard to beat from the Pocket 2. It's a big time battery saver as well, being able to power down between shots and power up almost instantly.
Winner: DJI Pocket 2 1 – 0
Screens
A couple of days before this article was written, this category would have been much closer. Even though the Pocket 2 had only one tiny screen, at least it worked. The Hero 9 was having all sorts of responsiveness issues.
All hail the firmware upgrade! Though not perfect, the GoPro's screens are now usable again. And not only does it have front and back screens, but the front screen is larger than DJI's only screen.
Winner: GoPro Hero 9 1 – 1
Rough Action
As if there was any doubt. You do not want to bounce a physical gimbal around. It's no surprise that the GoPro is more rugged, waterproof without accessories, and a better mounting option for cars and bikes. Anyone who says otherwise has been riding without a helmet.
Winner: GoPro Hero 9 1 – 2
Native audio pickup
Sometimes, the number of mics doesn't matter. This is not one of those times.
With superior sound quality out of the box, and a smart four mic setup that lets you capture audio in a number of creative ways.
Winner: DJI Pocket 2 2 – 2
Battery
This is one of the most important, and yet least satisfying categories in the battle of DJI Pocket 2 vs GoPro Hero 9. It should be a major point that's up for grabs, but as it turns out, neither camera nailed the brief.
Though the DJI Pocket 2 has a higher average battery life across all modes and a fairly short full recharge time, the battery isn't swappable. The GoPro burns through battery life faster, but at least you can switch it. Neither is the best of both worlds.
Winner: It's a tie 2 – 2
Stabilized Video Quality
Much like rugged use is synonymous with GoPro, DJI is the master of stability. Does that carry over to the current generation of hardware?
In the contest between the GoPro Hero 9 and the DJI Pocket 2… there are no surprises. GoPro can tinker with their software all they like, and their latest firmware update did improve some of the shadow issues. But the world of 4k, 60 FPS stabilization belongs to the gimbal. No artifacting. No odd shadow flickers.
Winner: DJI Pocket 2 3 – 2
Unstabilized Video Quality
This one was very much up for grabs until GoPro showed off their 5k mode. Even though it's limited to 30 FPS, the difference between 4k and 5k is palatable. If you don't need stabilization or high FPS, you'll pick that gorgeous higher resolution every day of the week.
Winner: GoPro Hero 9 3 – 3
A Tale of Two Lifestyles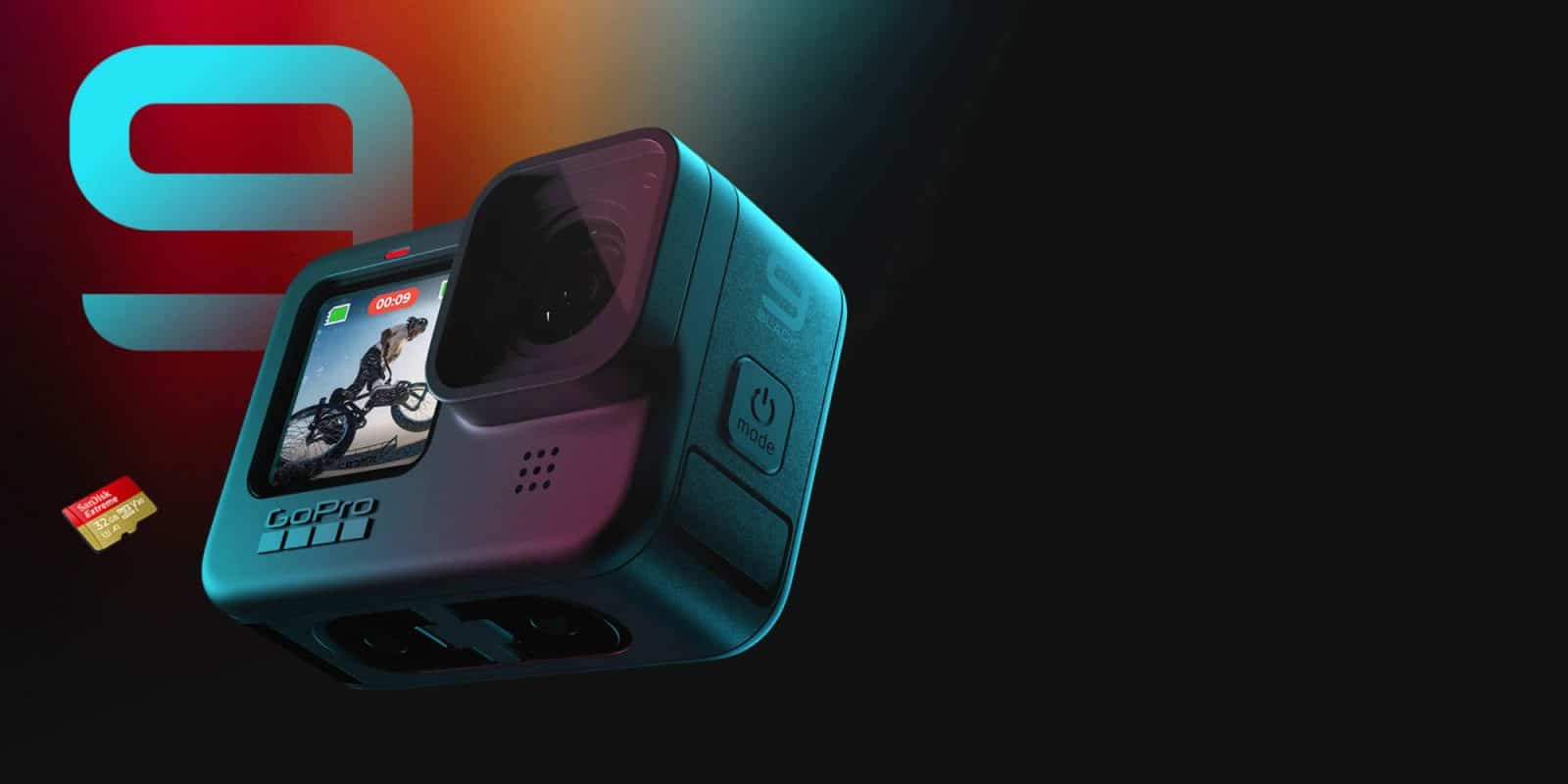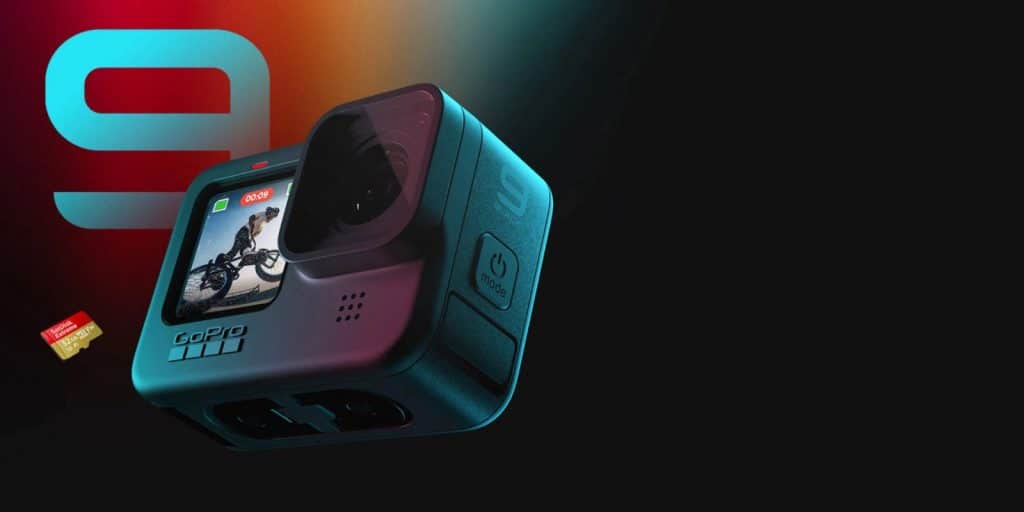 It was the best of times… no really. I don't need to finish Dickens' famous opening line, because for anyone who needs to make this tough decision, it really is the best of times. The phrase 'spoiled for choice' comes to mind.
Two laudable contenders stepped into the ring and strutted their stuff. But there was no knockout punch. Each camera has some amazing features and undeniable strengths. So this one is going to the judges.
That's you, dear reader. In this tale of two lifestyles, where action sports meets urban exploration, where a trip down the waterfall meets a trip to the countryside, you get to be the judge.
There's enough middle ground in the contest of DJI Pocket 2 vs GoPro Hero 9 that all of the more 'common' use cases are covered. You can use either of them as a casual, every day vlogging camera. With the right setup, either of them can be used for your streaming needs. When all of this madness ends, you'll be able to bring either one of them to a party or casual event and throw the highlights (or lowlights) up on YouTube. They're just fine for business stuff like explainer videos made at your desk. No matter which one you pick, the 'everyday' stuff is covered.
So think about which lifestyle embodies what you want to do, and who you want to be. There might be a specific feature you want if you aspire to be, for example, a nocturnal wildlife videographer. Then the Hero 9 will be your choice. Or maybe you find yourself hopping into planes, trains, and automobiles all the time and the instant portability of the Pocket 2 is your dream.
What you should take away from our little tale is this: Whatever choice you make is likely to be a good choice. Because these are both very fine pieces of hardware.
Conclusion: The Winner is You!
When we make a comparison like this, between two cameras from companies that have developed somewhat specialist reputations, the expectation is that there will be a fatal gap somewhere. A middle-ground use case that someone utterly failed to cover, and in doing so the scales would be tipped in the other direction.
Truth be told, prior to the Hero 9's recent firmware update, that was almost the case. The touch screen menus were just awful. Selections were buggy.
It was possible that a few days ago, GoPro would have lost because of usability. But the late October patch fixed a lot of the issues, at least to some degree. Even now, some software features bug out from time to time and cause freezes that can only be fixed with a battery pull. And Super photos are painfully slow to process. But we're back in the realm of 'normal' GoPro bugs, which is par for the course.
Nobody is saying the Pocket 2 is perfect either. Activetrack 3.0 can lose the subject under low contrast or high traffic conditions. And 8x slo-mo can get that 'mushy' quality at speed.
But it's exciting to think that most of the remaining issues are in the software. Which means future firmware updates can bring both products closer and closer to perfection. And, as mentioned above, they're pretty darned good as-is.
To once again steal words from one of the greatest writers of all time: We have everything before us.