Epic Games has just given us a first glimpse at the imminent Fortnite PC Performance Mode. A new feature that is set to debut in Fortnite Patch 15.10 which is also scheduled for December 15th for all platforms. The new feature aims to decrease the size of the game even more and allow players on weaker systems to get significantly more FPS.
Fortnite PC Performance Mode – Dropping some weight
In their latest blog post, Epic Games has highlighted plans on bringing a new feature exclusive to the PC version of Fortnite. Fortnite PC Performance Mode aims to help make the game run better on weaker systems by removing high resolution textures, which in turn will help increase the FPS and also decrease the size of the game on systems.
The feature is set to release with Patch 15.10 that will be out on December 15th.
To avail the feature, all you have to do is click on the 3 dots below the game:

Choose Options: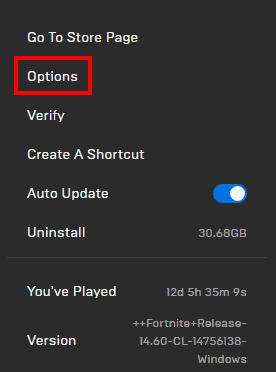 Lastly, uncheck high resolution textures: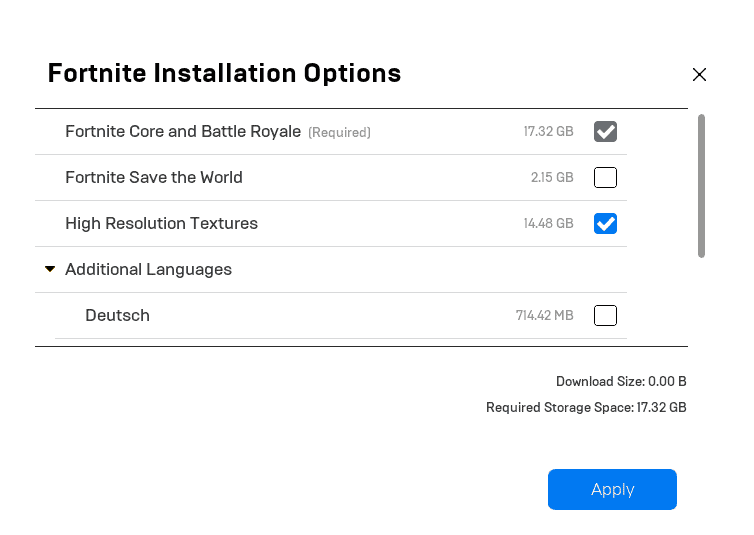 When you have done so, click on Apply and you will notice the game is now a whole lot slimmer. According to the blog post, could go as low as 17GB.
All that's left now is to apply the new settings by going into the game: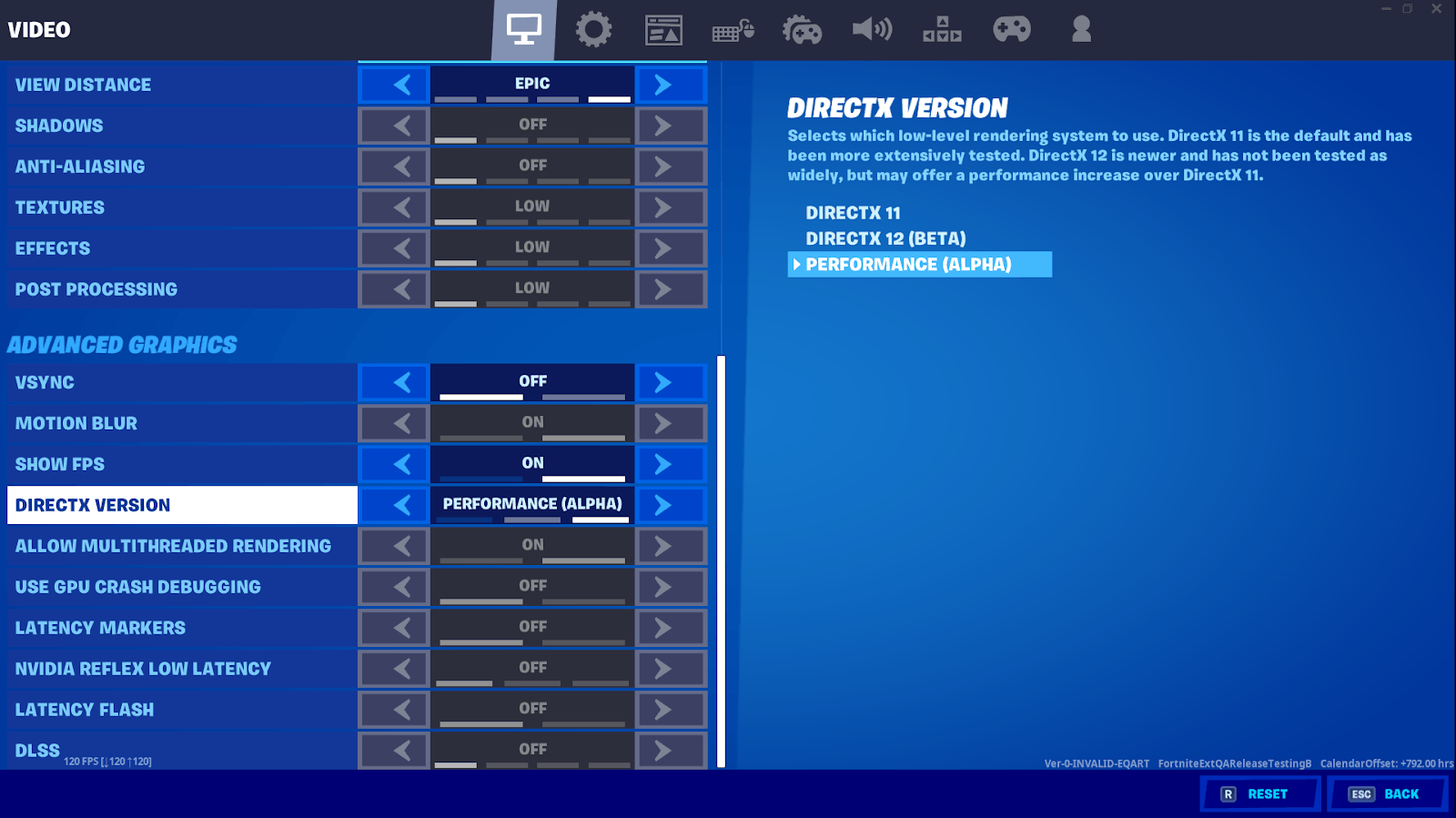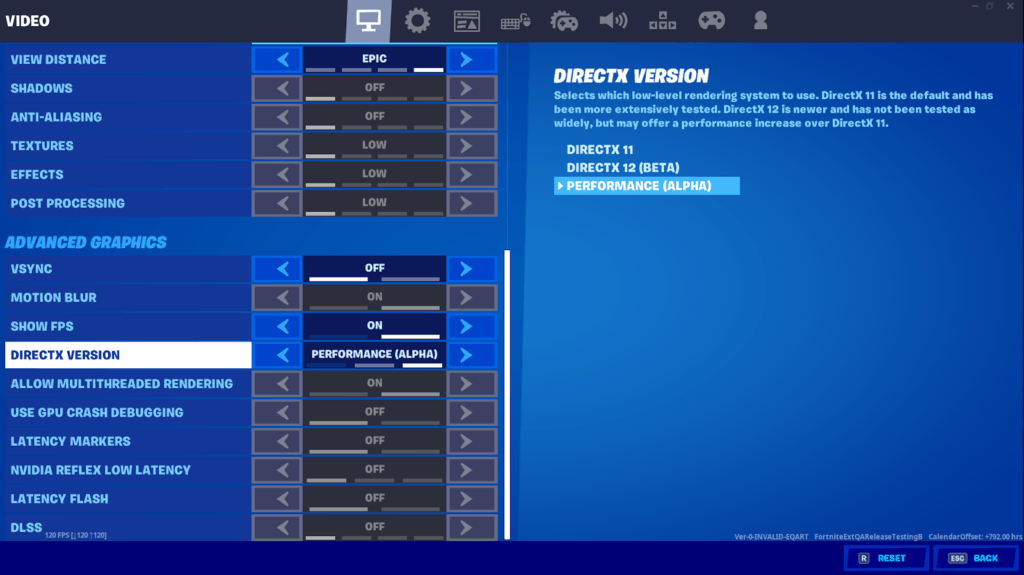 Go in the game's settings, and in DirectX version, Choose Performance (Alpha), as shown above.
Epic has even shared some sample before/after samples of how beneficial the new feature is: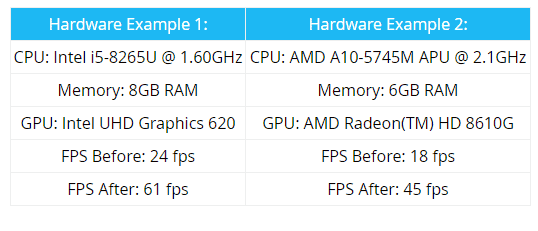 If you are using a system with an integrated GPU like the intel UHD or Iris line of GPU, you will find this very beneficial. Fortnite already did a massive leap by drastically decreasing the size of the game not too long ago, so to further shrink the game size, especially for people on SSD's will definitely welcome the feature.
Whether or not this will impact the competitive advantage of players in the Battle Royale is yet to be determined as this doesn't properly share the graphical differences between both versions, we can hope that it shouldn't further cripple players with weaker systems.
If you are looking forward to using the feature, let us know your thoughts in the comments section below!