Runescape is a very special and unique game. It has evolved a ton since its release in 2001 and there has been plenty of content to keep players coming back for more. However, after spending countless hours in Runescape and completing everything there is to complete, you may grow tired of the game. There is nothing wrong with this fatigue and fortunately for you, there are many other games like Runescape for you to try out.
What is Runescape?
Runescape is a fantasy massively multiplayer online role-playing game (MMORPG) developed by Jagex. Runescape originally was released as a browser-based game, but in 2016 was ported into a standalone game. The game been one of the most successful games of all time with over 200 million accounts created. The game itself takes place in the world of Gielinor, a medieval fantasy world. There are different regions of the world and each have their own unique monsters, resources, and quests for players to explore. Players create their own in game avatar and there is no defined storyline in the game. Players have the freedom to choose their quests and missions as they choose. The game's popularity has grown so much since 2001 that the game has even recently arrived on Android and iOS devices. Most recently the game was released on steam in October of 2020.
So what are the best games like Runescape?
---
Neverwinter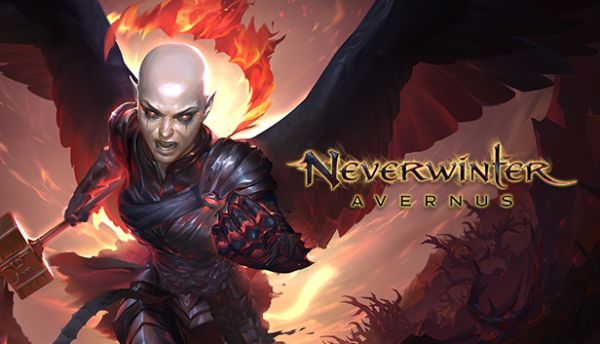 Neverwinter is a free-to-play massively multiplayer online role-playing game that was first launched back in 2013. Players choose from one of eight Dungeons & Dragons character classes and play in groups of up to five player characters. The setting of Neverwinter takes place in a world where Lord Neverwinter has gone missing. The world erupts into chaos and you must fight your way through this chaos to restore the world. Unlike Runescape, the game does have a linear plot line for you to follow. This game is less of an MMO than it is an RPG. It has very strong RPG elements and some say it is most similar to games like Dragon Age and Oblivion. The game has excellent combat, strong leveling and character customization, and tons to explore in the Dungeons and Dragons universe. The game is free-to-play besides some exclusive content, and updates are made to the game on a consistent basis. You will never have to pay for access to the game and it is one reason why this game is a great alternative to Runescape.
---
Elder Scrolls Online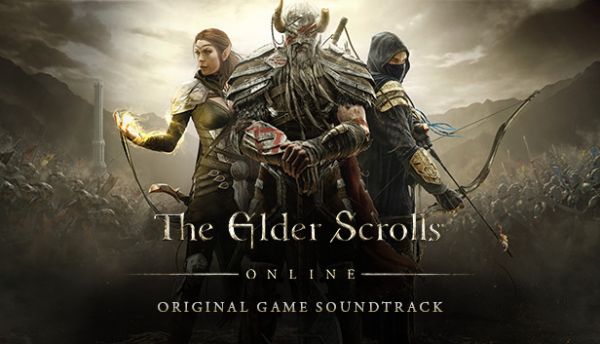 The Elder Scrolls Online is another massively multiplayer online role-playing game (MMORPG) developed by ZeniMax Online Studios and published by Bethesda Softworks. It was released in April of 2014 and it is part of the Elder Scrolls series. The game takes place in an area of Tamriel and is tied into the Elder Scrolls storyline indirectly connected to the main Elder Scrolls series. If you are a fan of the Elder Scrolls games, you will get a lot of enjoyment out of this game and the gameplay and landscapes will look very familiar to you. Elder Scrolls Online takes place during the Second Era, 800 years prior to The Elder Scrolls III: Morrowind. The game has one of the largest active user bases with around 2.5 million monthly active players. It used to require a monthly subscription, but now just features a buy-to-play model with microtransactions. It might not be as friendly to your wallet as Runescape, but the gameplay and community support is worth it. Keep in mind, there is no option for a single-player offline experience, and you must have an internet connection to play.
---
Legends of Aria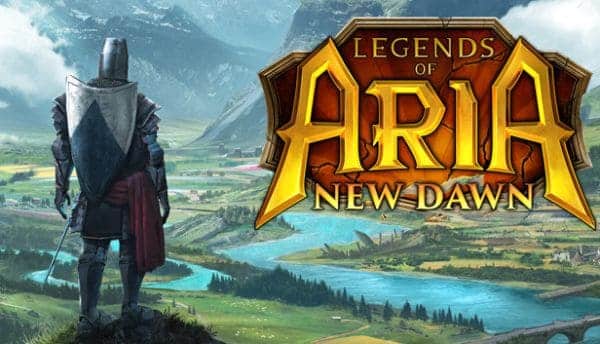 Legends of Aria is a great alternative to Runescape. It is a modable sandbox massively multiplayer online role-playing game created by some of the team behind Ultima (which was one of the first MMORPG games). This team knows MMORPG's and has crafted a great MMORPG experience with Legends of Aria. This game has a great skill-based leveling system, PvP, and beautiful landscapes and scenery. The game was just recently released in August of 2019 on Steam. There is plenty to explore in this game and the only thing lacking is a large community base. Legends of Aria has a relatively small player base, but the community is growing every day. If you want to be apart of a growing community in a fantastic MMORPG, Legends of Aria might be a perfect fit. Also, if you are a fan of mods and modding, this game has plenty of community made mods to keep you busy. Its sandbox approach to MMORPG's keeps the gameplay fun and exciting and there is always something to come back to.
---
Ultima Online
Ultima Online is one of those few games that remains timeless. Although its graphics pale in comparison to modern games, the gameplay of Ultima Online remains one of the best. If you are looking for games like Runescape and miss the style and feel of older MMORPG's, Ultima Online is the game for you. Ultima Online is arguably the most influential MMORPG game of all time and helped define the genre. It was originally released by Origin Systems in 1997 and is known for its extensive player versus player combat system. This system remains one of the best combat systems today and there is a reason why it was such a popular game. If the older graphics are a problem for you, feel free to try out Ultima Online: Kingdom Reborn which has slightly better graphics and debuted in 2007. However, nothing quite beats the experience of playing the original version. The combat system and skill based leveling system are great and there is a lot of depth to this game. Exploring the different worlds and dungeons provides endless entertainment. This game was such an influential game to the MMORPG genre that it is worth playing for anyone who is a fan of the genre. Whether you are tired of Runescape, or just want to play an old classic, Ultima Online will fill the void.
---
Albion Online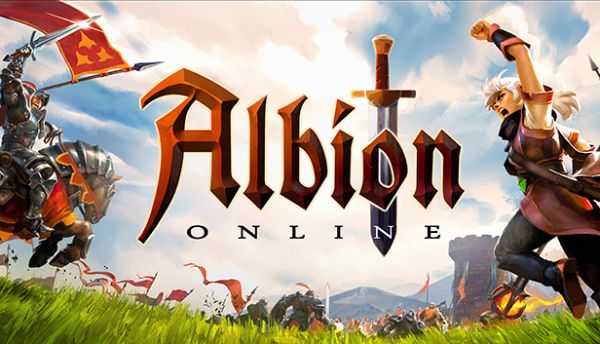 Albion Online is a free medieval fantasy massively multiplayer online role-playing game developed by Sandbox Interactive, a Berlin, Germany based studio in July of 2017. The game was not always a free-to-play game and tried multiple times to introduce pay-to-play models. As of April 10, 2019, the game has officially gone free-to-play. This is great news for gamers looking for great games that will not break their wallets. This makes it a great alternative to Runescape considering the almost identical genre and free-to-play option. Albion Online's gameplay is also very unique and features a classless system where the player chooses which equipment to wear, thus defining their abilities. This is a great system, and you never feel stuck with the wrong character class in any situation. The game also features a "fame" system which is very similar to the World of Warcraft system. Players gain fame and get access to other weapons and armor types. The more fame you acquire the stronger your character will become and the stronger equipment your character can equip. One interesting part about the game is that is available on a wide spectrum of devices and platforms. Even mac and iOS players can partake in the Albion Online experience. This is great if you are looking for a game that you can play on the go, or on different devices.
---
Path of Exile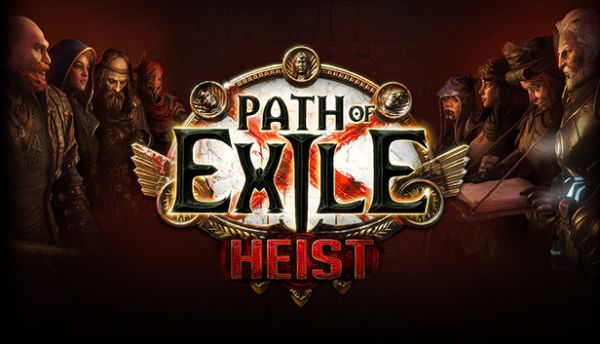 Path of Exile is a free-to-play action role-playing game developed by Grinding Gear Games. It takes place in a dark fantasy world. This is the only game on this list that is not an MMORPG, but it is a great ARPG game. The gameplay is around a single character and you explore dungeons, caves, and large areas battling monsters and completing quests. The game is very similar to the Diablo series and all areas in the game besides a few are randomly generated. This random generation allows for a lot of re-playability and adds a lot of depth to the game. This game does not feature the online multiplayer part like the other games on this list, but its mix of encampments, dungeons, and gameplay keeps the game fun for many hours. The class system in the game breaks down to seven different classes (Duelist, Marauder, Ranger, Scion, Shadow, Templar and Witch). Each class has specific attributes that differ from the others to make them unique. You can still upgrade skills in areas where the class is weak, but the class will start out strongest in certain core attributes. The game also features three different leagues that change the difficulty and gameplay of the game. This game will keep you busy for hours and hours. If you are tired of the multiplayer part of Runescape, Path of Exile is a great alternative.
---
Black Desert Online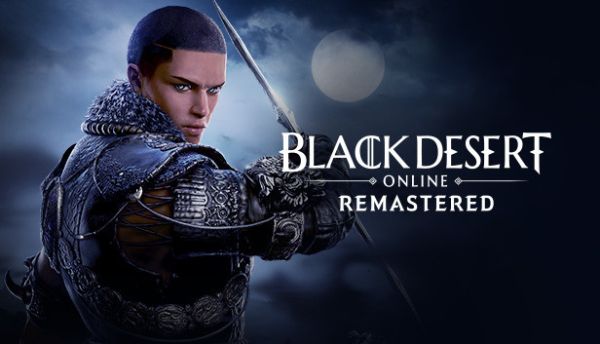 Black Desert Online is a sandbox-oriented fantasy massively multiplayer online role-playing game (MMORPG) developed by Korean video game developer Pearl Abyss. It was originally released in North America in March of 2016, but was released in Asia before. The world takes place in a high fantasy setting with tensions high between two rival nations. The game is mostly free-to-play, but some parts of the world follows a buy-to-play model. If you are looking to just get started in Black Desert Online you should be fine with the free-to-play version. As you progress further in the game, you might want to consider purchasing some pieces of the game to extend your experience. The gameplay of the game is similar to a third-person shooter and you must use manual aiming and movement to attack and avoid attacks. The world features large scale events such as typhoons that influence gameplay. This adds a dimension to the game, and you must plan and attack based on the game environment's conditions. Weather events such as fog, day/night cycle, and other lighting effects have a huge impact on the game. Another cool feature of the game is its cross-platform functionality. In 2019, console versions of the game were released and in March of 2020 these consoles received cross-platform functionality. This is great news for gamers who have friends on console and want to play with them too. This MMORPG is one of the best out there, and is well worth a try if you are looking for games like Runescape.
---
Project: Gorgon
MMORPG's are so much fun because they give you the ability to do whatever you want, whenever you want to. Perhaps no MMORPG captures this better than Project: Gorgon. This game is very similar to Runescape with its leveling and skill systems, but the amount of skills you get to choose from is much greater. You can do things like play as a barn animal, catch yourself on fire, and more fun antics. This gameplay makes for hours and hours of fun on top of the more general MMORPG elements. Randomly generated loot, monsters, dungeons, and puzzles can all be found here. You can even engage with the community through live events, player managed shops, and publish your own book. If you are tired of the traditional MMORPG experience, but still love the core elements of Runescape, Project: Gorgon is well worth checking out.
---
World of Warcraft Classic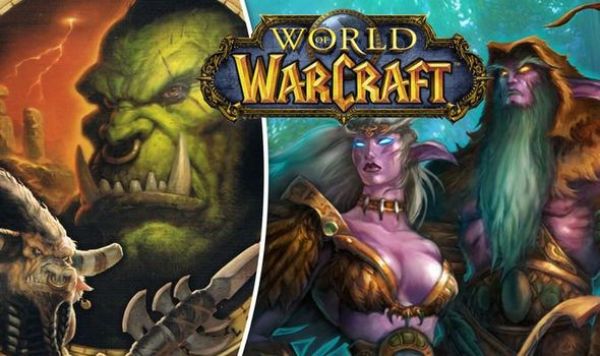 Nothing truly beats the classics. If you are tired of Runescape, but still love the old school feel of raiding, looting, and PvP matches – World of Warcraft Classic is a perfect fit for you. This game was released in August of 2019 and recreates the game before the release of The Burning Crusade. It is the original version of the game before any additional content was added. The max level characters are set to 60, and you won't be able to endlessly raid new worlds, but it will provide a great amount of entertainment for many hours. If you are a true World of Warcraft fan, or just a noob embarking on your first journey, World of Warcraft Classic is a great tribute to one of the most influential games of our lifetime.
---
Wakfu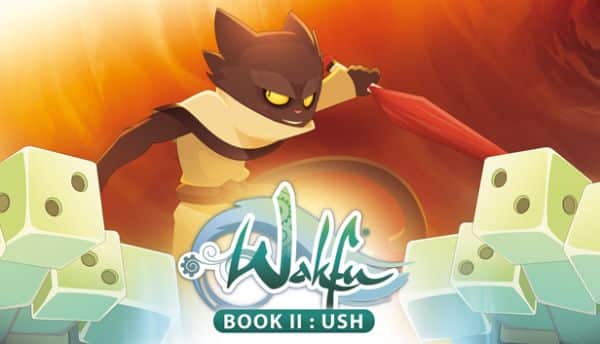 If you are still searching for a replacement for Runescape, and are looking for something entirely out of the box, look no further than Wakfu. Wakfu has lighthearted animations and is much different than the other MMORPG's on this list. It features a political system, ecological-focus, and a turn-based combat system. If an MMORPG could be a casual game, this would be it. The key to the game is building a strong team. This team can either be with randoms or friends, and the gameplay is focused on this team-based cooperative play. The entire game is charming and its graphics make it a joy to play. If you are looking for a break from the traditional medieval fantasy style MMORPG, look no further than Wakfu.
---
Conclusion
Although Runescape is a great game, there are many great alternatives to enjoy. There are many fantasy MMORPG's that are almost identical to Runescape, while others are more unique. Find one on this list that appeals to your style and try it out. Remember, Runescape will always be there while you try out a new game. If you do not like it, you can always go back to playing Runescape.