Recently, a few leaked pictures of GIGABYTE's forthcoming RTX 4080 were obtained by Videocardz. The GIGABYTE EAGLE RTX 4080 is the particular model that we are examining.
With the 4080, GIGABYTE is reintroducing its EAGLE range. This GPU has three fans set up across 3.5 slots, which is a really broad space. According to Videocardz, GIGABYTE is utilizing the cooler from the humongous RTX 4090 for the RTX 4080. With 3x DP1.4a + 1x HDMI2.1 connectors and a 16-pin connector for power delivery, the GPU is equipped.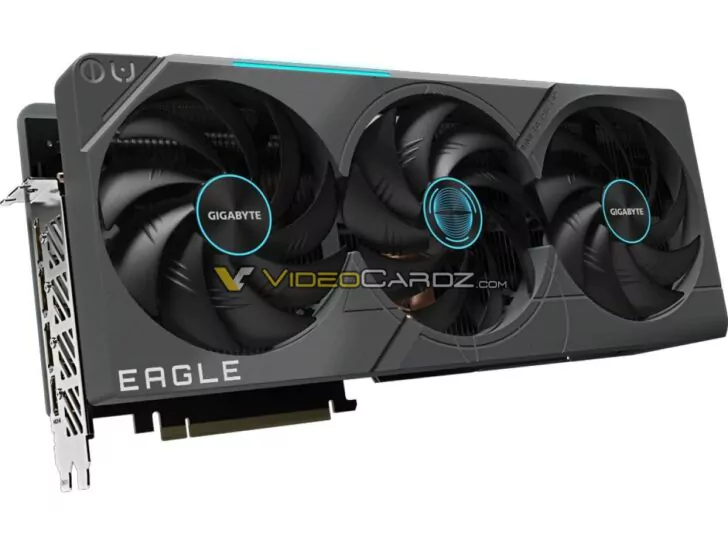 The Gigabyte EAGLE GeForce RTX 4080 graphics card will have a new three-and-a-half slot design and three 110mm cooling fans that were previously found on the overclocked (OC) Gigabyte GeForce RTX 4090 GPUs. In addition to the anticipated improvements in speed and power, the actual size difference between this graphics card and its predecessor is obvious.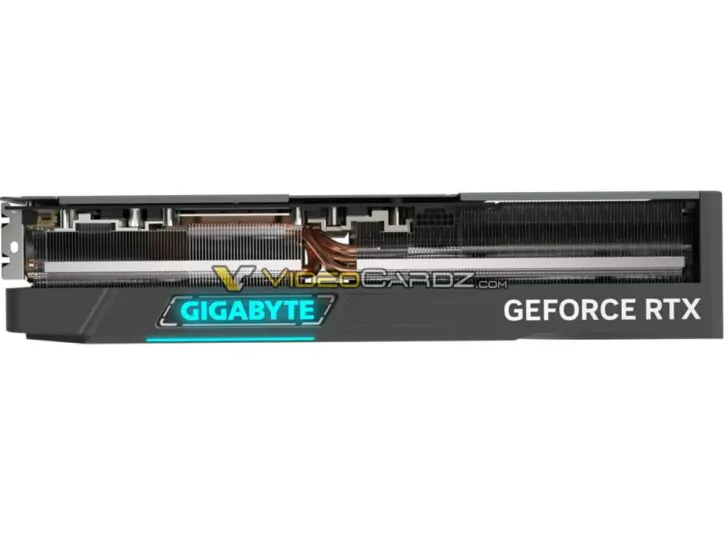 The new Gigabyte GeForce RTX 4080 EAGLE graphics card has 9728 CUDA Cores, the AD103 GPU, which is factory overclocked, 16GB of GDDR6X memory, and the NVIDIA Ada Lovelace architecture. It is built on the 4nm production process designed by semiconductor giant TSMC. We can safely assume that the card will support DirectX 12 and Vulkan graphics technologies.
Early testing revealed that NVIDIA's GeForce RTX 4080 series performed worse than earlier models. Hopefully, the "new" RTX 4080 from NVIDIA and its partners will outperform preliminary testing. The new Gigabyte GeForce RTX 4080 EAGLE graphics card's precise cost and features are not yet revealed, but the industry leader NVIDIA expects to sell the RTX 4080 for $1199 on November 16th, 2022. It is assumed that the price of this card's release will be competitive.