October of 2022 marked three years since GoPro released the original Max. It was revolutionary back then, offering a helpful screen, excellent audio, and GoPro's trademark stabilization features. The footage shot with one looks great to this day! Still, the competition isn't sleeping, and it's high time for the GoPro Max 2 to shake the 360 camera scene up again.
When and what can you expect from it? Here's all the info we have so far.
What Do We Know About the Max 2's Specs?
Sadly, the world at large currently knows next to nothing about the Max 2 or its capabilities. The only concrete piece of evidence that even suggests it's in development comes from a patent GoPro filed in June of 2022. The patent in question is a new video framing method that would make framing less involved.
That would be in line with sentiments GoPro's higher-ups dissatisfied with the current state of the app expressed in one of the recent quarterly earnings calls. The goal is to streamline the process to the point where editing would be as close to automatic as possible, with user input tailored to the widest possible audience.
The patented method helps accomplish this by analyzing the footage and determining which part to retain. That doesn't only refer to the most eye-catching time-frames, but to different ways of presenting the footage too.
The patent mentions possible updates to the editing application that would use face & object recognition, histogram & color analysis, as well as blur detection to put together the best possible highlight reel.
This news is exciting since it means that reframing or pulling footage types like little planet or single-lens shots would become streamlined. It might even suggest a revamp of the GoPro Quick app and a feature to rival Insta 360's ShotLab and its exciting automatic clip generation algorithms.
. Advanced users will likely still be able to tinker with more sophisticated edits, but streamlined yet impactful videos are something we can all appreciate.
When Will the Max 2 Be Released?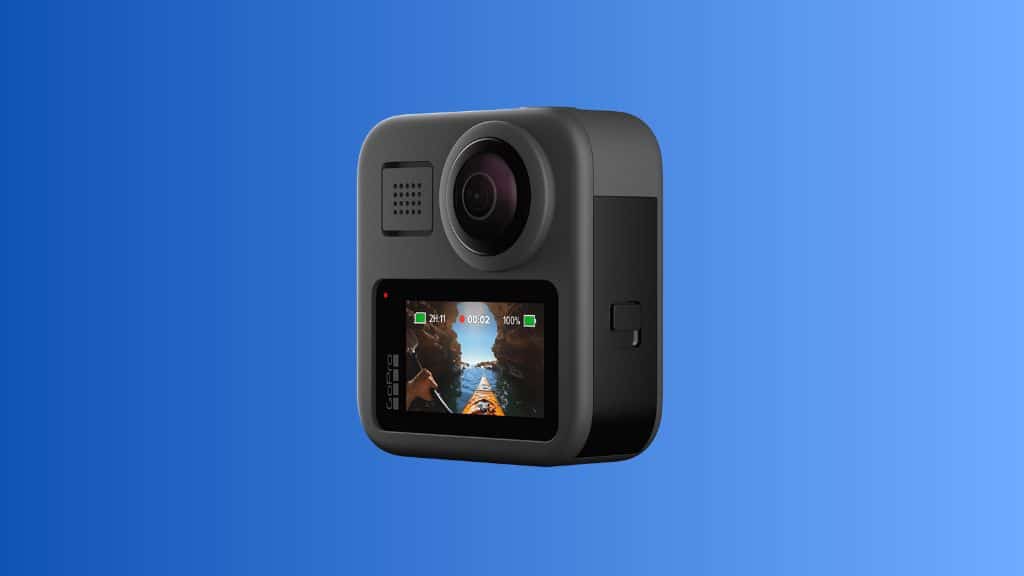 There's no reliable info on the GoPro Max 2 release date yet. Earlier leaks suggested that an announcement might happen in September of 2022, with a launch soon after that. GoPro's reliable HERO cadence continued with the September release of the action cam's 11th iteration, so such rumors weren't farfetched.
Fans who hoped that the Max 2 would follow the original and start shipping in October were in for a rude awakening. Despite a statement GoPro's CEO Nick Woodman made during the earnings call for Q4 2021 that suggested otherwise, multiple official tweets have since confirmed that 2022 isn't in the cards for the Max 2.
The wording is even more telling since it suggests that the company doesn't yet see a need to improve upon the original's design. That suggests a successor won't be launching before 2023, if then.
What Will the GoPro Max 2 Look Like?
The Max 2's appearance is unknown as of yet. Still, it's safe to assume that GoPro won't be rocking the design boat. Apart from new screens & mounting methods, action cams in the Hero line underwent minimal visual changes.
It's similar with the Fusion, GoPro's first attempt at a 360 camera. It's slightly larger than the Max and lacks a screen, but the trademark hard gray plastic and rounded GoPro corners are present on both models. So, the Max 2 will be another take on this time-tested design, hopefully with enough positive changes to make it distinct.
How Much Will the GoPro Max 2 Cost?
Since we don't know how much of a step up the GoPro Max 2 will be in quality, it's impossible to come up with the actual price at this point. However, several factors allow us to guess within reason. It seems likely that the Max 2 will cost more than its predecessor at launch.
We base this belief on two factors. The first is the fact that each new Hero has been more expensive than the last for several generations. The Hero 8 launched at $400, with each subsequent model being $50 more expensive. You could offset part of the difference with an annual GoPro subscription, which seems to be the model the company is pushing for.
Inflation and the current electronics component shortages make up the second factor to consider. Various tech companies are already using the situation as an excuse to hike prices up, so we wouldn't be surprised if GoPro did the same.
The Max's price hasn't budged since release as retailers are currently selling it for $500. Choosing to go with GoPro and an active subscription will cost you $50 less – $400 for the Max & $50 for the sub.
Based on all of the above, we speculate that the Max 2 will launch with a price tag of at least $550 and a comparable subscription discount if you buy from GoPro directly.
What Do Fans Want from the GoPro Max 2?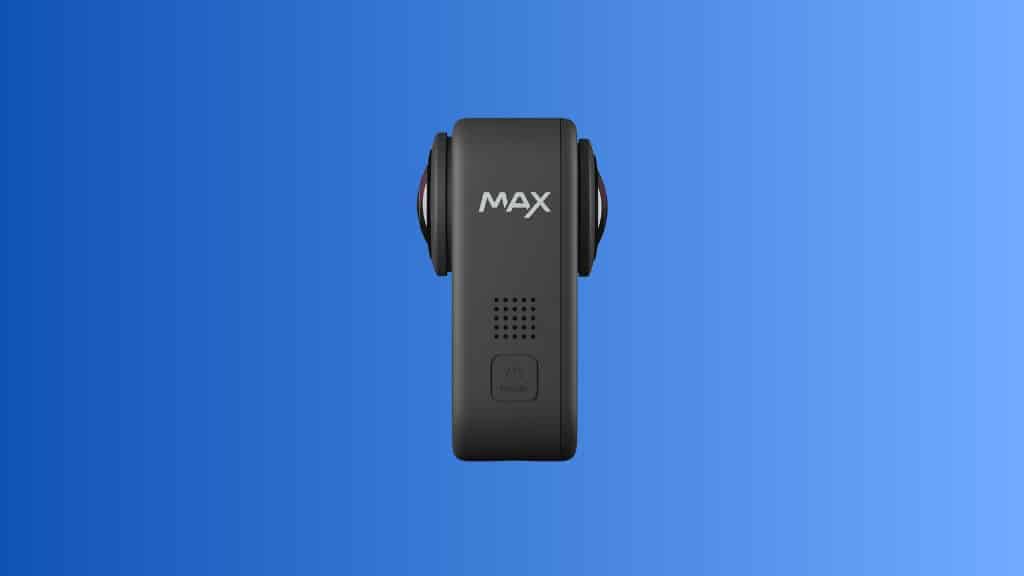 Three years is tantamount to an eternity in the tech space, and Insta 360 has been anything but idle in the meantime. The Max 2 has a laundry list of improvements to implement if it wants to compete, or else GoPro will find it difficult to reclaim its market share. Here's what they should be working on.
Resolution & Frame Rate
Better resolution is on everyone's mind as the number one priority 360 cameras should be addressing in general. The original Max was capped at 5.6K, 30fps. Projected onto a flat screen, any one part of its 360 video is equivalent in quality to 1080p.
GoPro isn't the only company struggling with the resolution problem. Insta 360 released two new cameras recently. The One RS 1-inch Edition offers only 6K, while the anticipated X3 didn't bring any Max resolution improvements to the X2's 5.7K at 30fps.
The Max 2 would have to introduce a noteworthy resolution bump for users and critics alike to consider it impressive. Kandao showed us several years ago that 8K is a possibility, but why stop there?
The camera would need to record 16K for flat 4K playback or at least 12K for a marked quality improvement. Both seem unlikely due to the sheer file size and strain editing such footage would have on even the most advanced smartphones.
A frame rate boost looks like it could be more feasible. The Hero 10's G2 processor already demonstrated its superiority, and 5.6K at 60fps doesn't sound far-fetched if the Max 2 receives yet another upgrade.
Sensor Size
Having more pixels to admire is well & good, but they're wasted potential if the sensors the image is based on are small. The original Max uses a 1/2.3″ sensor from Sony, the likes of you'd find in most compact cameras and smartphones.
Insta 360 has overtaken GoPro twice in that regard as both its new releases have larger sensors. The One RS has a 1-inch sensor with four times the area. It's not an action camera, but even the X3 has a sensor twice as large.
More detail and markedly better low-light performance go hand in hand with larger sensors. GoPro will want to invest in some if they want to match the competition's performance in challenging lighting.
Slow-Motion
Slow-motion 360 videos would be an awesome addition to the Max 2, doubly so since the competition already excels at them. The first Max eventually got a firmware update that let it shoot 3K video at 60fps, which enabled 2x slow motion. However, the resolution downgrade is too big of a trade-off.
The X2 already had a Bullet Time mode that let you record a 360 video that would rotate around you and slow it down. The new X3 ups the ante by boosting the mode's resolution to 4K and capping the fps at 120.
Improvements to 360 Photography
Action cameras aren't known for their photographic prowess. Even so, a hybrid like the Max would benefit significantly from more photo features. It would make the device more interesting for users interested in real estate or event photography who don't want to spend a fortune on prosumer models.
GoPro can improve the Max's photo capabilities in two key areas.
The addition of 10-bit HDR would do wonders for vibrancy and ease of 360 photo creation. It's possible to achieve a similar effect now using bracketing, but that takes up resources and time. Support for the RAW format is equally important as it would allow you to retrieve much more color & shadow information during post-processing.
Better Waterproofing
GoPro's action cameras are among the most rugged around, and this includes excellent waterproofing. You can take the Hero 10 down to 33 feet without needing a case.
The same is true for the Insta 360 X3, whereas it's safe to take the Max down to only 16 feet. Its underwater housing is one of the most popular accessories. GoPro might not increase native waterproofing in hopes of keeping the sales going.
Conclusion
The GoPro Max 2 is still largely shrouded in mystery. For now, we know for sure that GoPro won't be abandoning their 360 camera line, so it's only a matter of time before they reveal more info about the Max 2. We'll be there every step of the way, so check back often to keep up with the latest leaks!