According to some clever datamining from the GTA community, it is currently hypothesized that Grand Theft Auto 5 on PS5 and Xbox Series X could use the new RAGE engine that is being used in Red Dead Redemption 2. This could mean the upcoming and probably highly anticipated GTA 5 on the next-gen could utilize some new technology.
Grand Theft Auto 5 on PS5 and Xbox Series X – A Whole New World
Grand Theft Auto 5 is a game that has stood the test of time across two console generations, and with the upcoming release on the PS5 and Xbox Series X, mark it as the third generation for the game to reach.
According to the dedicated fans over at GTAForums, Tez2, who is a known dataminer and leaker of Rockstar Games made the following discovery in the new engine.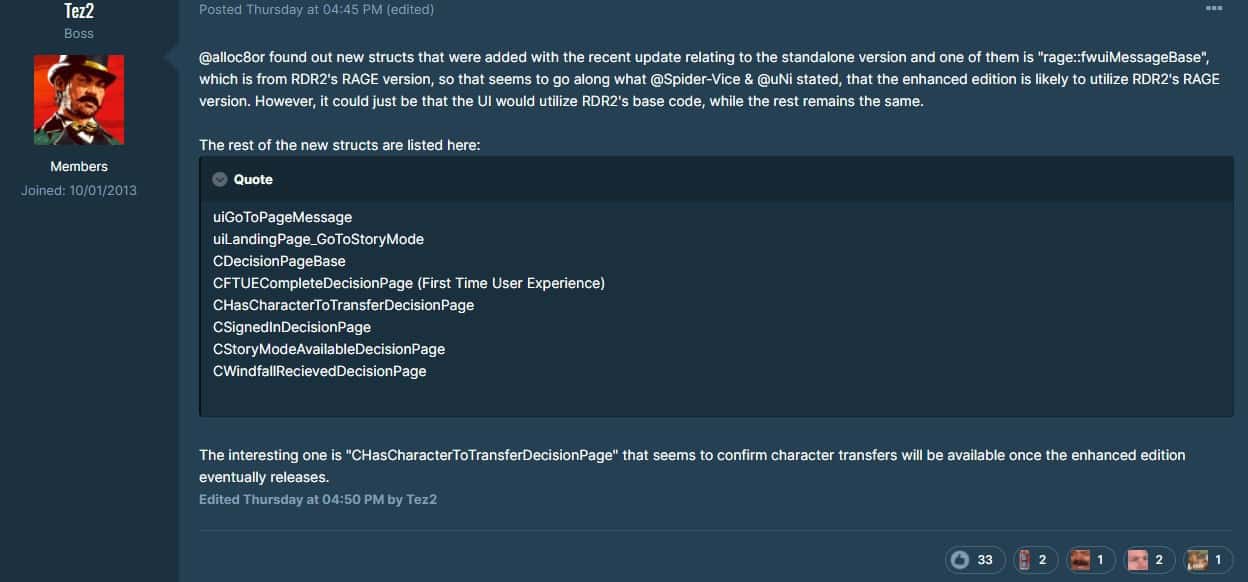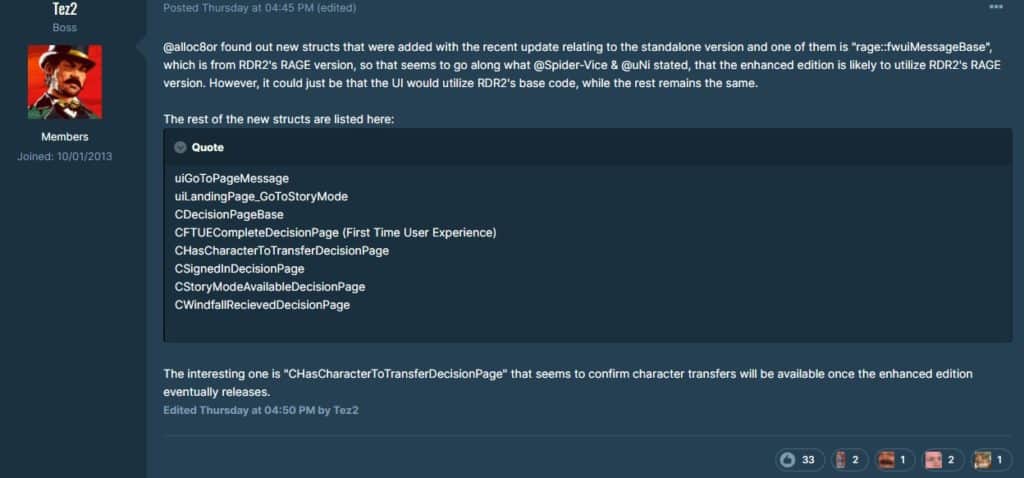 It has been speculated that the new engine will just revamp or improve the UI of the game as remaking GTA 5 from the ground up using the RAGE engine would require a lot of work and as such might as well be better effort put toward Grand Theft Auto 6.
While we still don't have a fixed release date on Grand Theft Auto 5 on the PS5 and Xbox Series X, we can except a release date and release to follow very soon, and perhaps Rockstar will give us an update on a new entry in the Grand Theft Auto series as well.
While this is not an official confirmation of the RAGE engine being used in the game, dataminers are seldom incorrect in their findings and are using the data before them to make a conclusion. It is possible that the code could mean anything.
Until Rockstar games officially says anything on the upcoming port or releases a new trailer, we can't really tell the extent to which the studio is using the engine or whether they are planning on using it at all.
Although considering the amount of time the studio is taking to release the game, we can assume that they are going forward with a new engine to improve the Quality of Life for Grand Theft Auto Online.