An IO Interactive developer has recently shed some light on some details regarding Hitman 3 from the recent 5 minute long gameplay trailer. The developer in question has stated the game fits at around 100GB which is quite the feat, when you consider you're getting the combined stages of the previous 2 games. Hitman 3 File Size could be one of the biggest surprises yet.
Hitman 3 File Size Is An Impressive Feat
Hitman 3 is set to launch in a few days and while fans are eagerly gearing up for the last entry in the Hitman Trilogy, a developer on a gaming forum has shared some details about the game in a thread that talks about the recent 5 minutes of gameplay showing off the game's first level – Dubai.
The developer going by the alias of A Path Finder on the ResetEra forums, they shared several details pertaining to the game that most likely aren't yet public knowledge.
In addition, the developer talks about how the changes to the old levels imported into Hitman 3 will immediately take advantage of the new features of the Glacier Engine.
An example given by them is of how the ramp walk of Paris Fashion Show will now have more realistic reflections, even on the PS4 and Xbox One consoles. Of course you will still get proper reflections and potentially ray tracing exclusively on the next-generation consoles.
We do know that the game will allow players to import levels from the previous games into Hitman 3, which will centralize your Hitman experience on to one application. While the details of this haven't been shared yet, fans are wondering if it will follow the Hitman 2 style where they had to buy Hitman (2016) levels for Hitman 2 separately.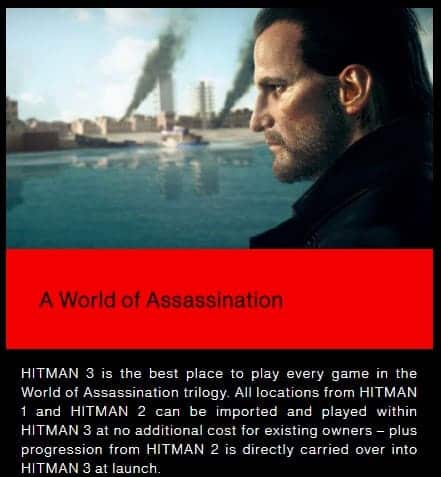 While a 100GB of space is a hefty size for a game, when you are getting levels and missions from all the previous games along with the current game, it actually makes it a very economical deal when you factor in high resolution textures, sounds, and many other minor details.
Hitman 3 will be the last game in the series that IO Interactive will work on, as they have also taken on a new challenge – a 007 game.
What are your thoughts on Hitman 3 File Size? Let us know in the comments section below!