When installing Windows, whether its Windows 10 (For personal use usually) or Windows Server (for business' or enterprises), there comes a time where the Operating System needs activating. As you enter in your key you cross your fingers and hope the product key gets accepted and your version of Windows becomes activated!
There are two variants of Windows 10 these are Home & Pro, the majority of users using the Home version as they do not require the functionality Pro offers such as Business Management and deployment.
Many people buy directly from Microsoft and here's a couple of things to bear in mind before doing so, it could save you a lot of money and let's be honest we all love saving money when possible!
Before buying directly from Microsoft consider this:
Product keys are not just sold directly by Microsoft, there are many ways to get hold of product keys that are 100% genuine, you just have to look in the right places and believe me, you can save up to 70% and in some cases more depending on the Operating System you are looking to purchase.
eBay
When looking for product keys our first advice is to check eBay, this is because a lot of people sell Product keys on their platform. Simply type in the version of windows you would like in the search bar for example "Windows 10 Home product key" and take a look at some of the seller's prices and availability. The great thing about eBay is security, if you don't get what you pay for you can usually get a refund with little effort. This is great as it means you will most probably get what you paid for, plus you get to see the sellers feedback, this will give you an understanding of the service you will receive.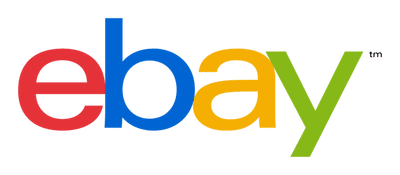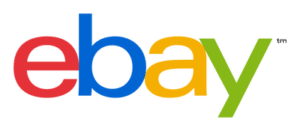 CJ'S CD KEYS:
CJ's CD Keys is another big site purely for selling CD keys for games, operating systems and other software that require a product key to become activated. This website has been around for over five years and has a solid reputation behind it. You can get hold of Windows 10 Home CD Key for around £7.00 ($10.00) which is incredibly cheap in comparison to Microsofts £119.99 ($160.00) price tag. A huge saving!


Amazon
Amazon is another great marketplace for product keys for both Windows 10 and Windows server, however, prices on Amazon can sometimes be a bit steeper compared to CJ's and eBay, however its most definitely worth a look. Just like eBay Amazon covers their buyers and will refund any orders that don't get delivered.


Conclusion
There are many other marketplaces where you can purchase such keys, above we have outlined some of the more established ones, that some of our team have used previously. Feel free to search elsewhere but we would recommend you take a look at the ones above.
Hopefully, this can save you around 70% of you money, never go direct to Microsoft unless you really need to, you honestly don't need to pay the RRP (Recommended Retail Price). Just remember to make sure you purchase the correct version of Windows for example if you have Windows Home installed you will need a Windows Home Product key to activate that version of windows, people make this mistake too often.
Feel free to comment with places where you have successfully purchased product keys for Windows, we will check it out and if it seems legit may add it to the list above.
Be smart with your money – GadgetGang