While a lot of people prefer to keep their mobiles on silent mode to avoid any notification sounds, most people have notification sounds on the maximum volume so they don't miss any important ones. Let us know which one of the two categories you fall under!
In this article, we will show you how to change Snapchat notification sound on both Android and iOS.
Changing Snapchat Notification Sound on Android
Compared to iOS, Android gives you a ton of more customizability. We can change most of the visual and audio features with ease. Changing Snapchat notification sound on Android is a straightforward process. Here is a list of instructions on how to do it:
Firstly, go to Settings on your Android device.
Next, locate Sound and Vibration settings.
In Sound and Vibration settings, tap Default notification sound.
Lastly, select any notification sound.
Upon changing the default notification sound on your Android phone, Snapchat notifications will also start making that sound. If you only want to change the notification sounds from Snapchat, here's how to do it:
First, go to Settings on your Android device.
Second, go to Apps to show a list of installed applications.
Third, locate and open settings for Snapchat from the apps list.
Now go to notifications and change the notification tone for Snapchat only from there.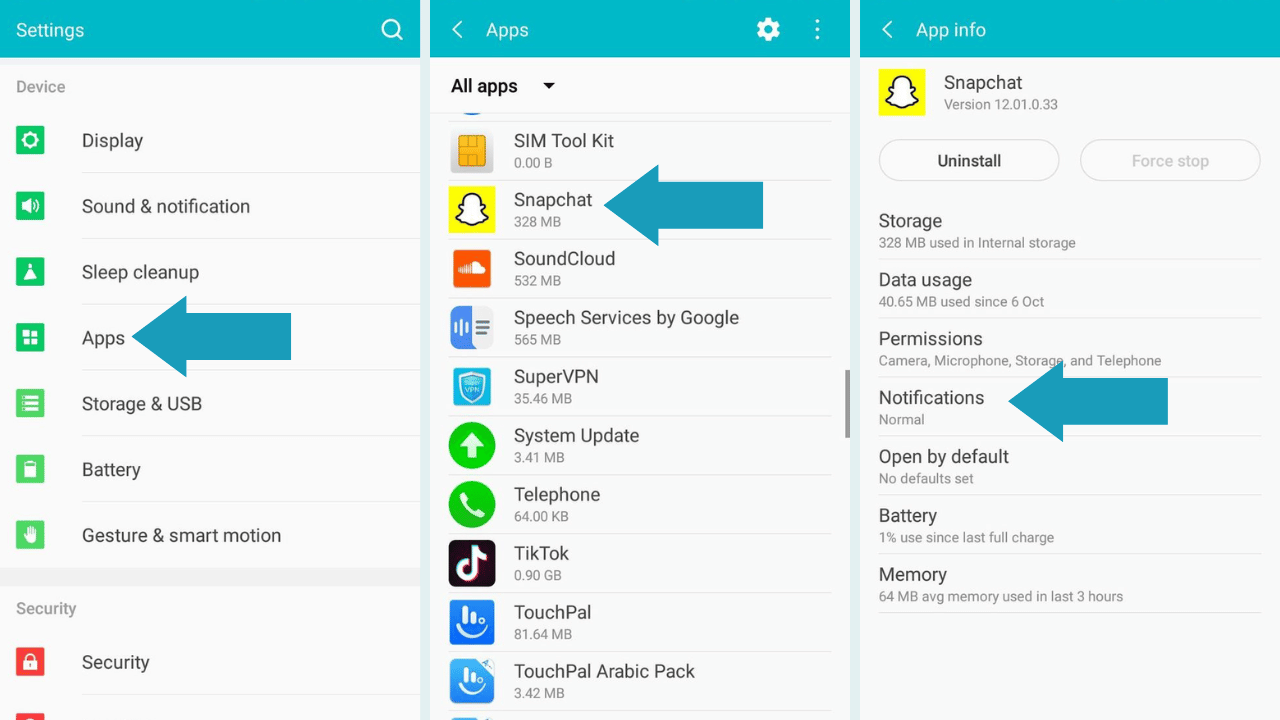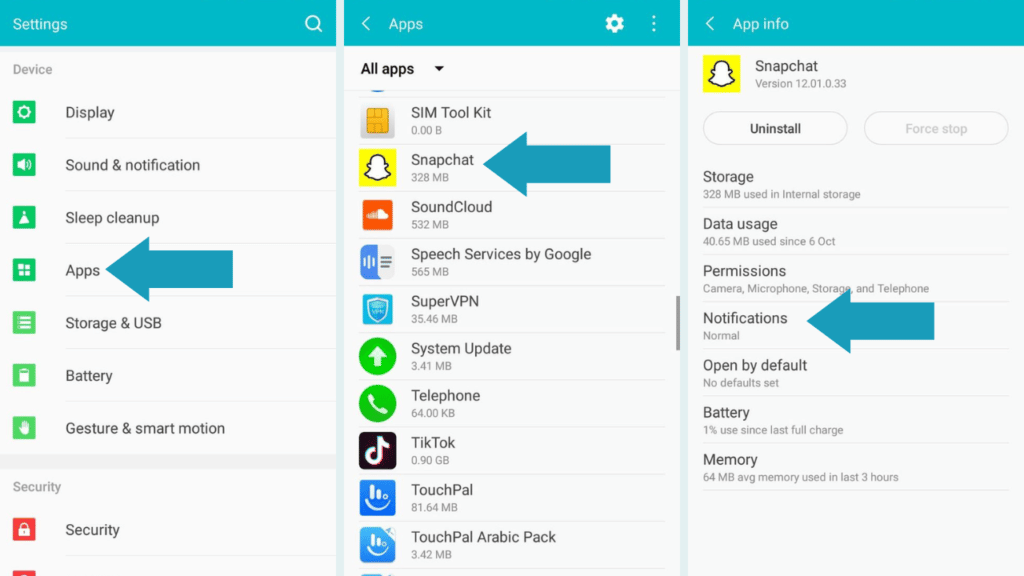 Also Read: What Does Pending Mean on Snapchat? (2023)
Changing Snapchat Notification Sound on iOS
Now on iOS, changing Snapchat notifications is done differently than on Android. On an iPhone or any other iOS device, you cannot change the notification sound for Snapchat individually. Instead, you will have to change the default text tone to change the sound of Snapchat notifications. Here is a list of instructions on how to change Snapchat notifications on iOS:
First and foremost, you need to go to Settings.
Then, tap on Sound & Haptics.
After that, under Sounds and Haptic Patterns, tap on Text Tone.
From Text Tone, you can change the default notification sound to any tone that you want.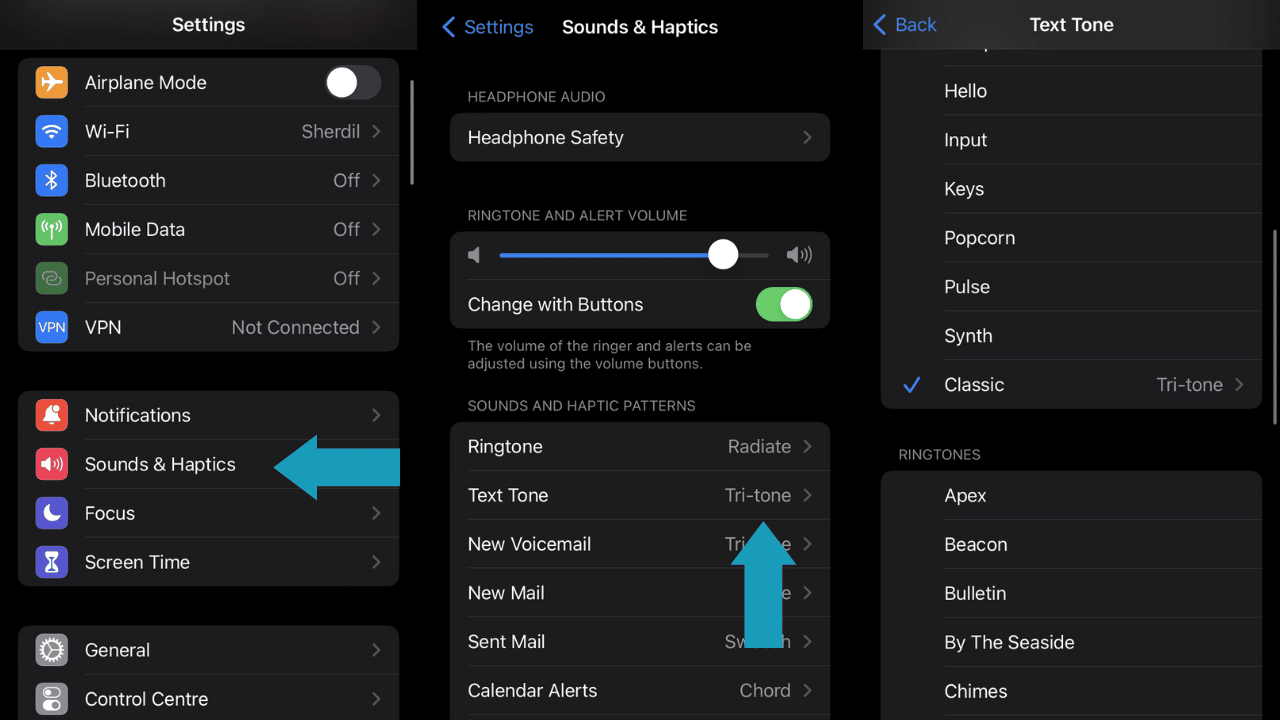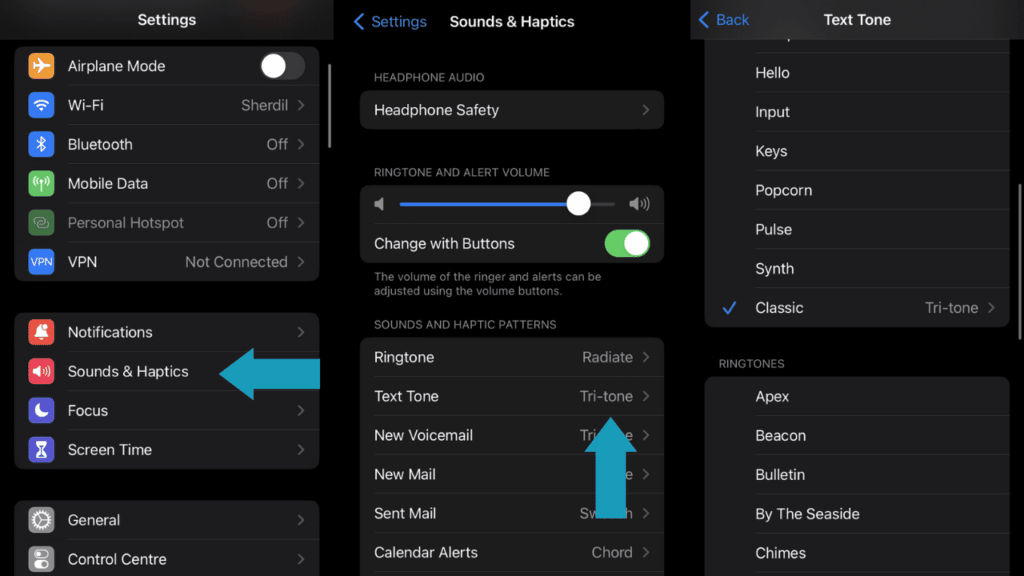 Conclusion
Snapchat's unique notification tone is an extremely popular notification sound known to Snapchat users and people who are familiar with the app. If you are growing bored of it, or you simply don't like it, you can easily change it to something you like better whether you are on iOS or Android. If you found our article helpful, leave a comment down below and react with an emoji to let us know how we're doing!