Steam Introduction:
Steam offers a digital distribution platform where PC users can purchase and play a wide variety of games on. Steam not only sells newly released games it's also a great place to meet new people and socialize. Valve created steam back in 2003 and since then it's been growing every year. Third party game developers sell their games on the Steam platform and in turn pay Steam a percentage for the sale.
There are many other platforms in the space such as Origin and Uplay however it seems like Steam is the leader and will be for some time.
There are three ways a user can activate a steam code/gift, just simply follow the instructions below and start playing your game in a matter of minutes (depending on the size of the game download and your internet speed). We hope this guide helps you.
Option 1 – Steam Website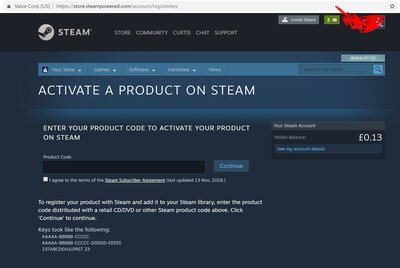 Option one is not the best option, yes you can easily activate a game by logging in to steam here however once you activate your game you will not be able to download it unless you have the steam application installed to your computer. But nevertheless, you may get the game/application ready to be downloaded and added to your games library.
Once logged in head over to: Register Steam Product
You will see a page like the one illustrated in the image below, simply enter the code and hit submit and the Gift Card/Game will be added to your balance/game library.
Option 2 – Steam Software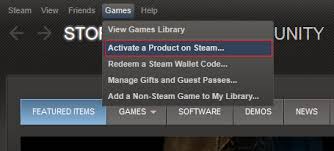 You may easily activate a product within the Steam Application. Follow the instructions below to activate your game/gift card in a matter of seconds!
Launch the Steam client software and log into your Steam account.
Click the 

Games Menu

.
Choose 

Activate a Product on Steam…

Follow the onscreen instructions to complete the process.
Option 3 – Steam Mobile App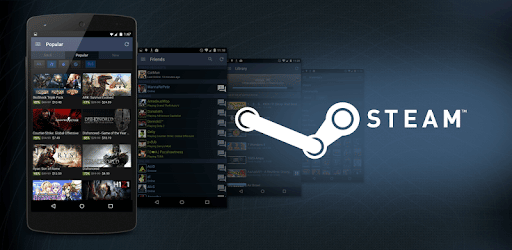 Yes you heard it right, you can now activate games and gift cards within the mobile app, for example, you purchase a game whilst you're out, you want the game to be ready when you get home, so what do you do? Just open the app and activate the game there!
Follow the instructions below to activate a game through the Steam Mobile app.
Open up the App and ensure you are logged in.
Click on the games tab and select "Add Product"
Enter the code, voila you are done!
Conclusion:
From experience, the best and easiest way to activate a Steam game is through their software. The other two can be convenient but at the end of the day, the only time you are going to play the game is when you're at your computer. We hope this has helped you consider which of the three ways you would like to activate a steam product.
In the future could steam make it easier than just typing in a 30 digit code, could they move on to Scanning a QR code possibly, who knows? I just know that it can be quite annoying entering these codes, especially when you make one small mistake and fail to spot it easily.
You can easily check your internet speed by running a speed test provided by SpeedCheck.org and find out how long a game will roughly take to download.
Let us know what you think would be a better system then their current one, leave a comment below and we will get back to you.