Yesterday was a pivotal day in the smartphone world – with the release of the Pixel 6 and Pixel 6 Pro, Google also swiftly released Android 12 across the board for all compatible which mainly focused on the Pixel devices. Android 12 brings a whole new array of features and introduces a few new ones. This guide will teach you how to enable Notification History on Android 12 and why you need it.
Enabling Notification History on Android 12 – You NEED this feature.
We have a whole bunch of Android 12 features to cover, but Notification History on Android 12 is easily one of the more noteworthy ones.
The name tells it all, but this is a new feature which lets you see any and all notifications you have dismissed over the last 24 hours. Just in case you accidentally swiped away a notification before you got to the chance to read it, this is the place you can come to see what you missed!
To start, make sure your phone is on Android 12, and once you have completed the upgrade, head on over to your Settings.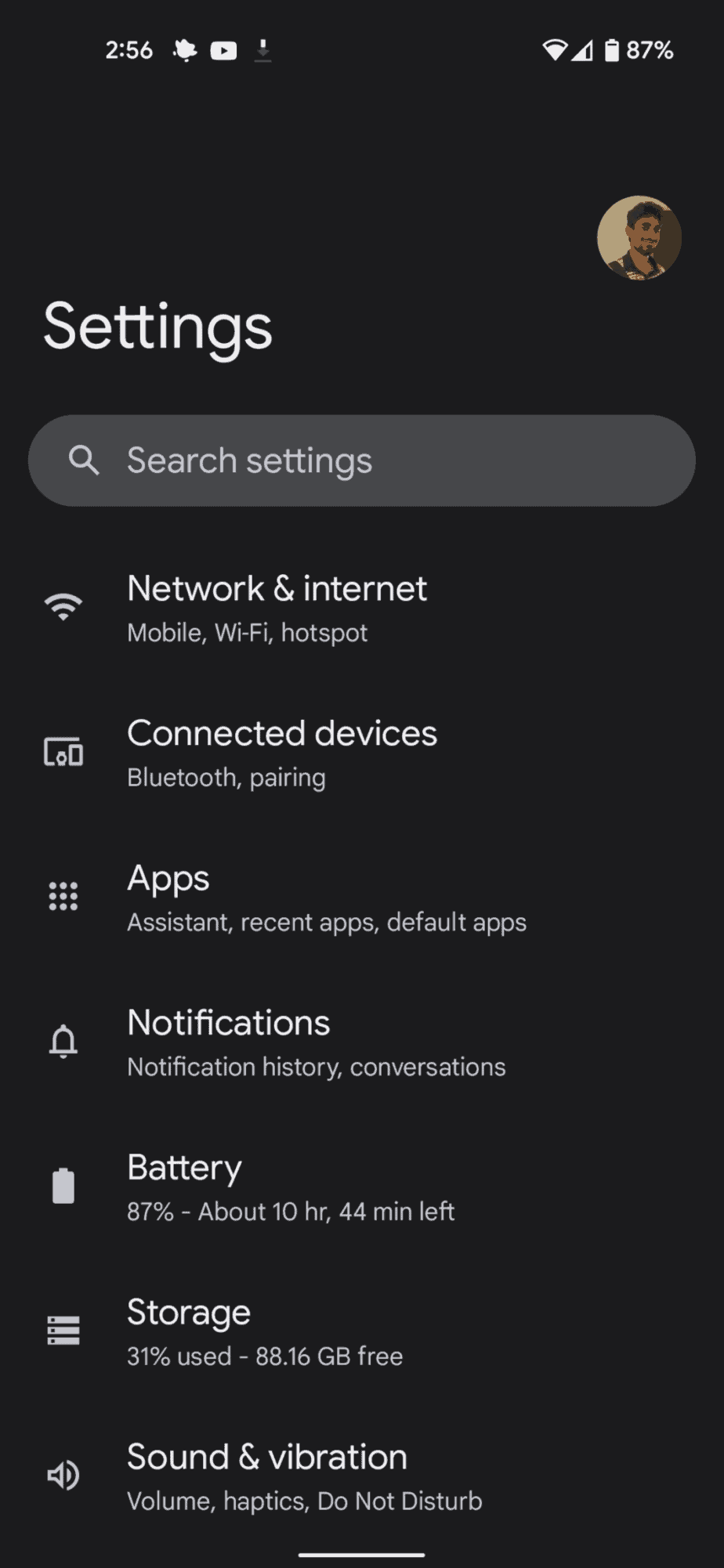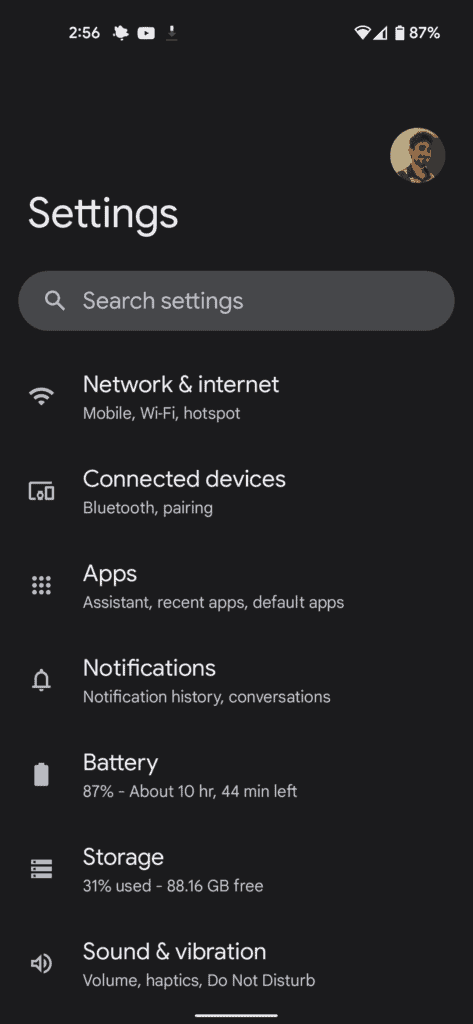 Navigate down to Notifications and you will see a new option of Notification History.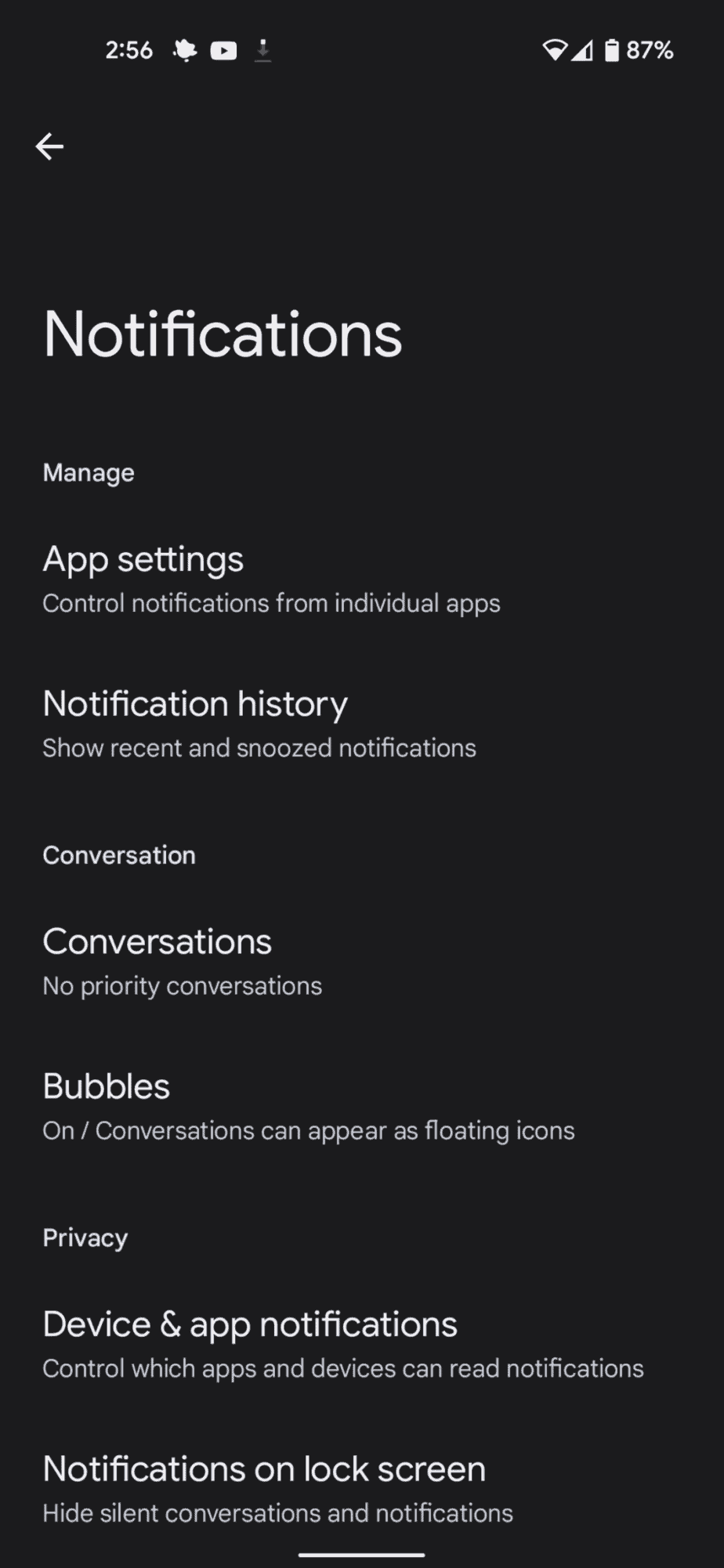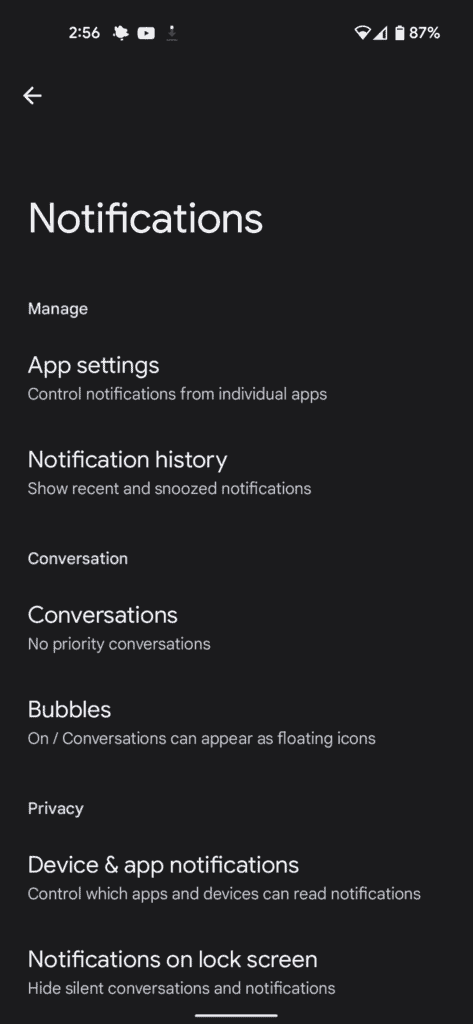 Enter Notification History and simply Toggle it to On. In this case, the toggle should be on the right and should appear as below.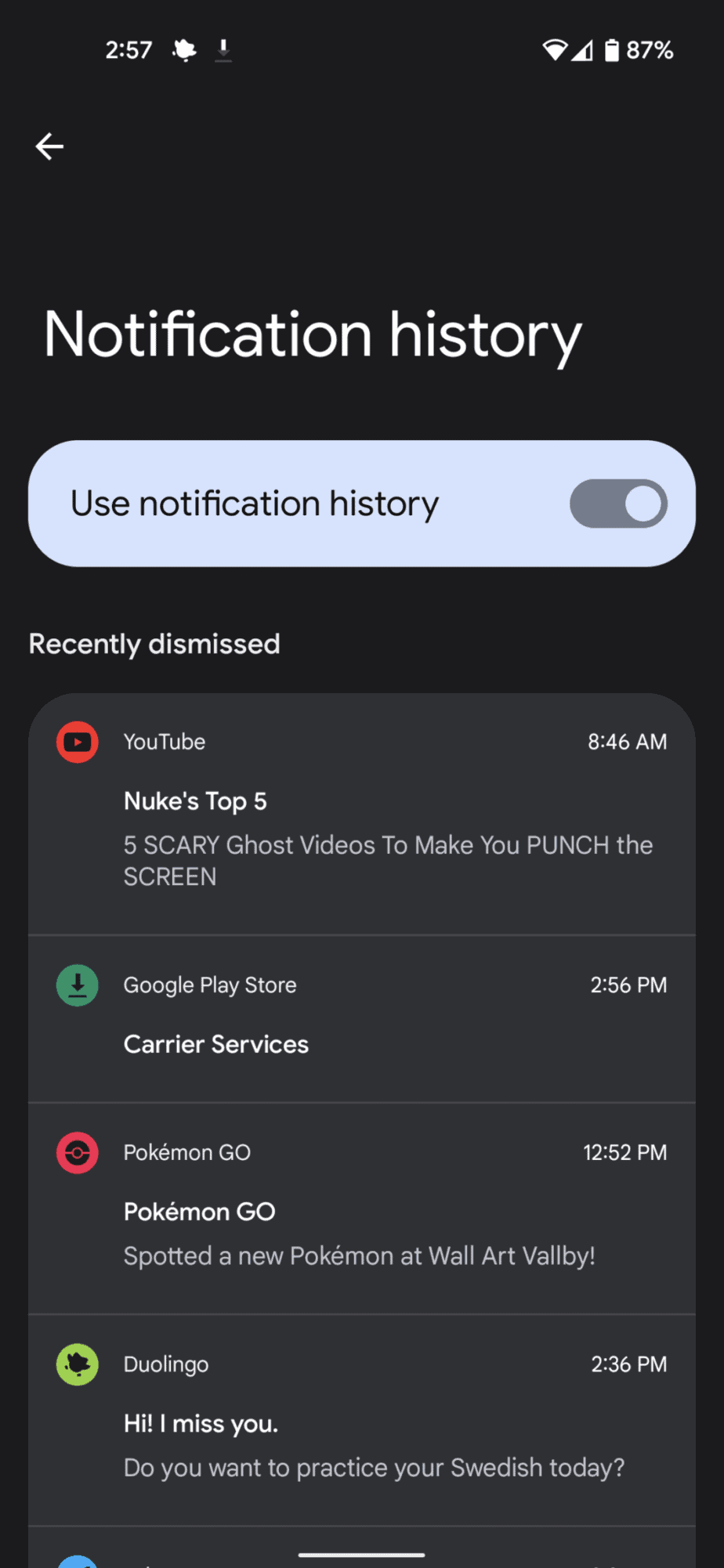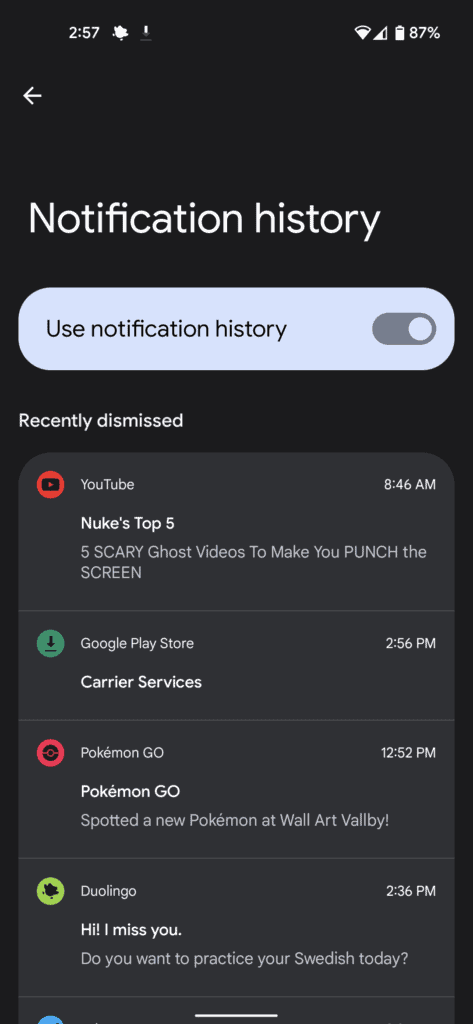 From here on, any notification you dismiss by mistake can be viewed here. You can even tap on the notification you missed and it will straight away open the app for you from there too!
With this in mind, now you are now on top of all your notifications and never have to worry about accidentally swiping something away!
Prior to this, this feature would be behind a Google Play Store app or would require other means to enable the feature, but having it as a built-in feature is truly a work of wonder.
Let us know if you found the feature to be helpful.