Emojis are everywhere. You will find them in your text chats, in social media posts, or on various graphics. They make conveying your emotions through text messages easier by allowing you to send things like little facial expressions.
While emojis have evolved, you can use symbols to create faces too over text messages. On Discord, if you type symbols such as :), they are automatically converted to the corresponding emojis. For example, for :), the corresponding emoji is 😀. If you want to know how to turn off auto emojis on Discord, follow the steps in this article, and you'll stop having your smiley faces changed into emojis.
Auto Emoji Feature on Discord
Discord is a platform filled with various features. One of these features is the Auto Emoji feature. What it does is it takes any emoticon in chat and converts it to an emoji.
While many people are fans of this feature and prefer emojis over emoticons, this is not the only way to send emojis and others prefer to have the choice between sending both, emoticons and emojis. If you're one of those people and want to turn this feature off on Discord, we've got you covered.
How to Turn Off Auto Emoji
The auto emoji feature is enabled by default from Discord. To turn this feature off, follow the steps given below:
Turning Off Auto Emoji on a PC
To turn off the auto emoji feature on Discord, follow the given steps below:
Firstly, open Discord and head over to settings from the gear icon at the bottom left to go to Discord settings.
Next, go into Text & Images. This contains settings for emojis on top of text and images.
Lastly, under EMOJI, toggle Automatically convert emoticons in your messages to emoji off. Discord should no longer turn your smiley faces into emojis.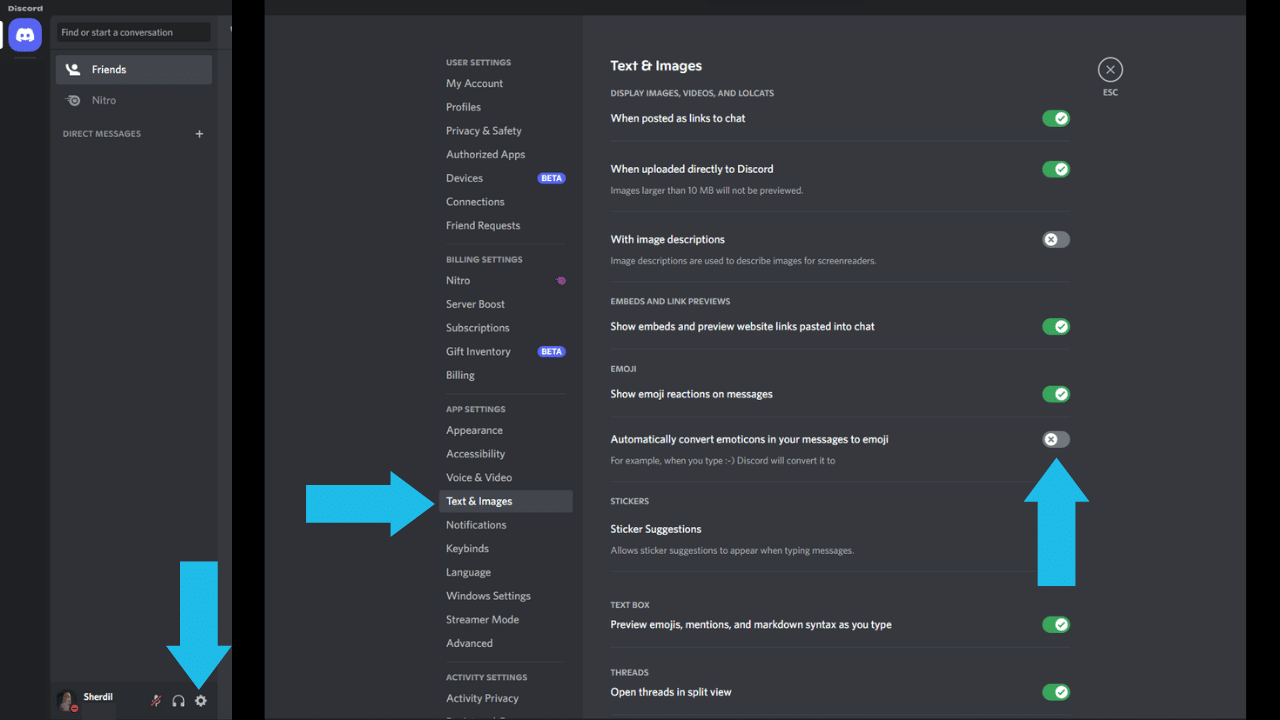 Turning Off Auto Emoji on a Mobile
Unfortunately, you still cannot turn this feature off using the mobile app natively. You can, however, turn this feature off on mobile using the web browser. Let's take a look at how to:
First, open a web browser.
Next, go to Discord's website and request a Desktop site from your browser. This will allow you to log in without having to download the app.
After that, head over to Settings using the gear icon and go to go into Text & Images.
Finally, under EMOJI, toggle Automatically convert emoticons in your messages to emoji off. This will turn off the feature even on your mobile app as settings from the desktop and the mobile app sync.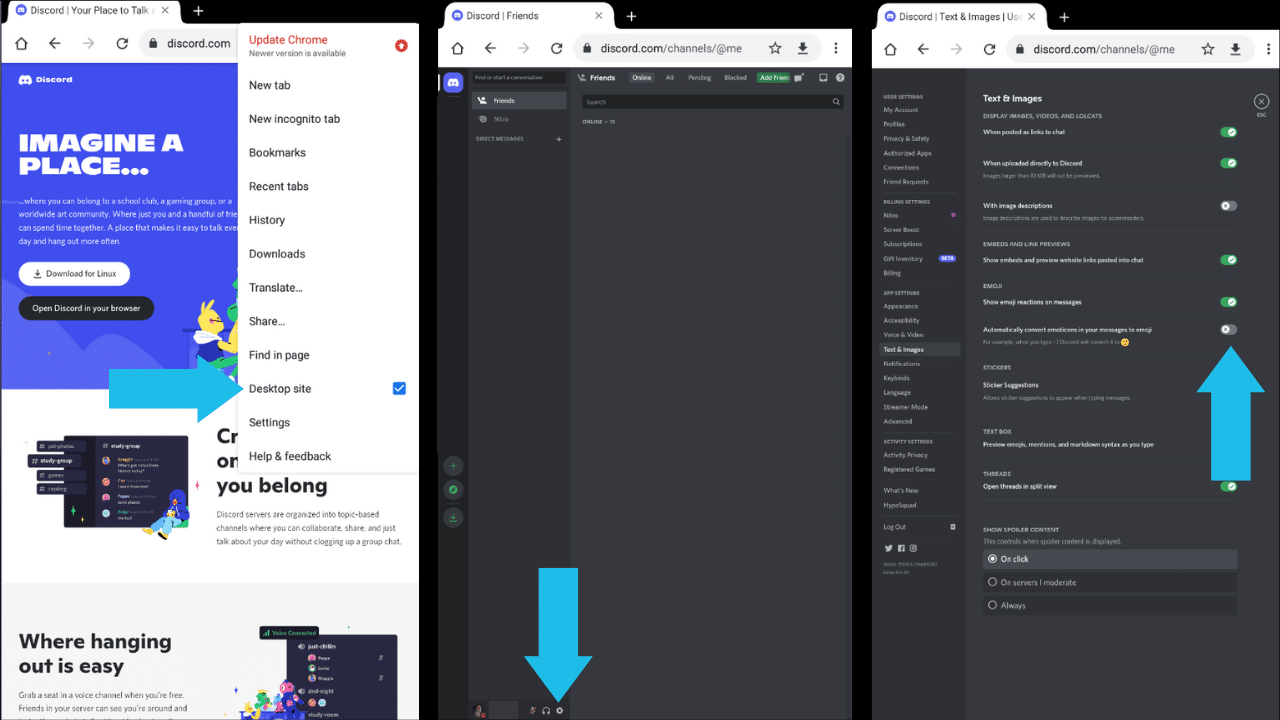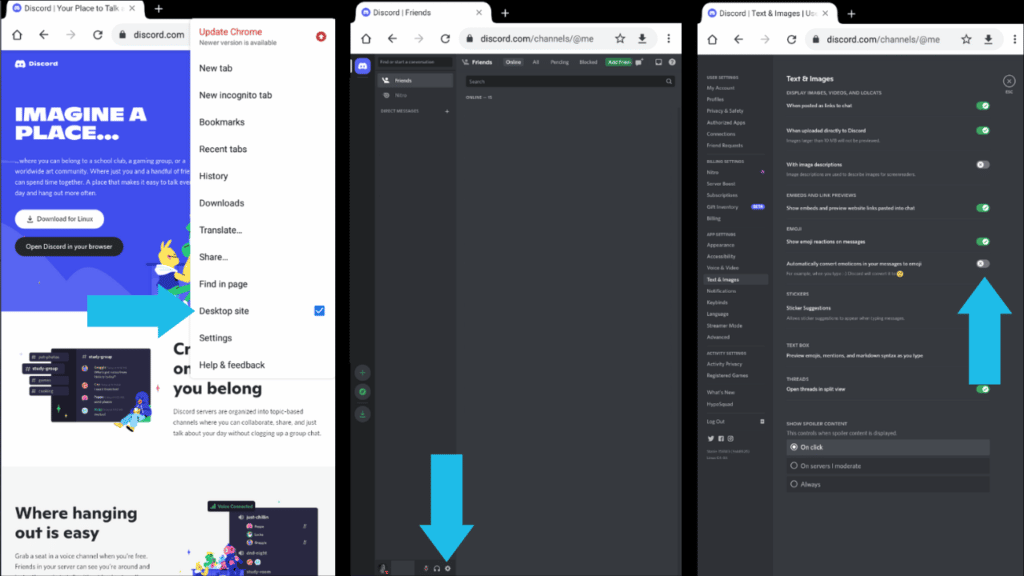 Conclusion
Were you unhappy because you couldn't send emoticons on Discord before? Now you've learned how to turn the auto emoji feature off on Discord! If you found this article helpful, leave a comment down below and let us know how we're doing by reacting with one of the emojis below!