Browsing games on Steam can become one's hobby. Steam is a digital game distributor that offers over 50,000 games for the PC platform. If you dislike seeing the same game or games repeatedly, you can hide those games to stop them from appearing in your library.
But what if you want to unhide a game you have previously hidden? In this article, we will show you how to unhide games on Steam. So without further do, let's jump into it.
Do you want to know when the next Summer Sale on Steam is? Click here to find out!
Unhiding Games on Steam
You might have encountered content that was either inappropriate or did not interest you. To get rid of them, you must've hidden them, so they do not keep reappearing in your searches or on your Steam home page. If you've changed your mind and no longer want to keep those games hidden, you can simply unhide them. How do you do that? Just follow the steps given below!
Firstly, open the Steam app on your PC and login if you have not already.
Secondly, from the menu bar, click on View.
After that, select Hidden Games.
Now, you'll be taken to a list of all the games that you have hidden on Steam. Right-click a game that you would like to unhide and click Manage.
Lastly, you can unhide the game by clicking Remove from hidden.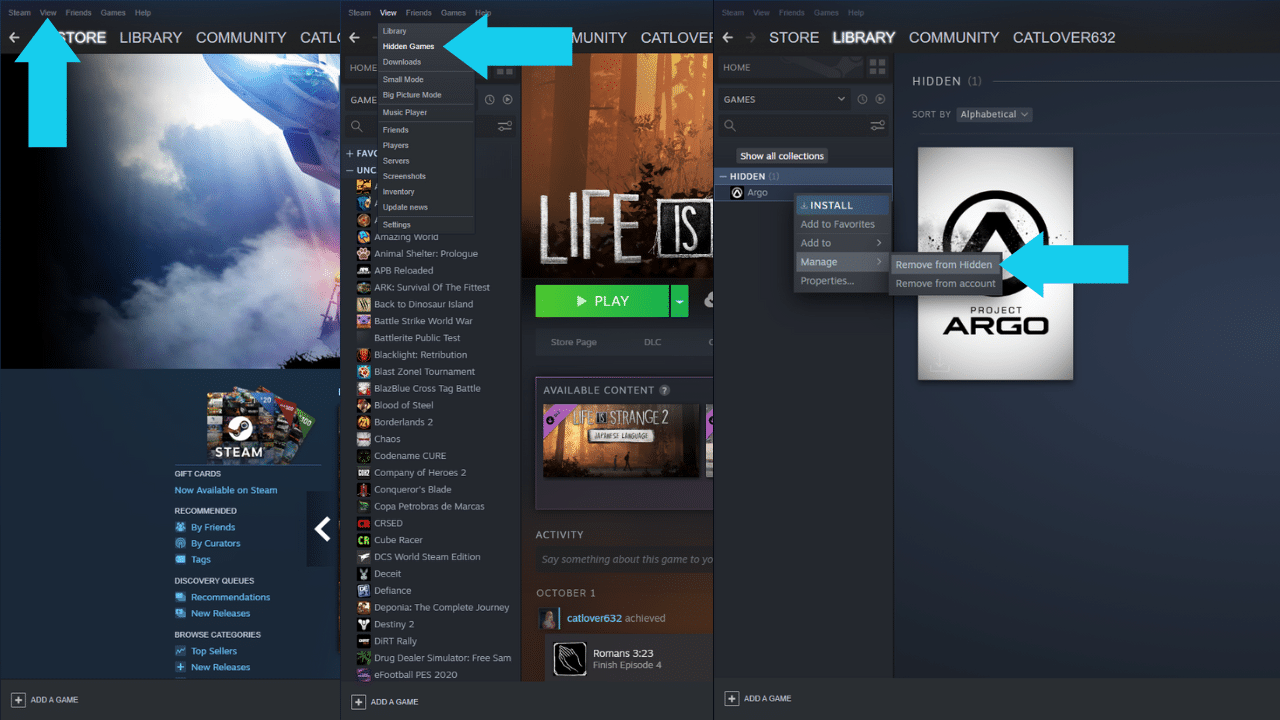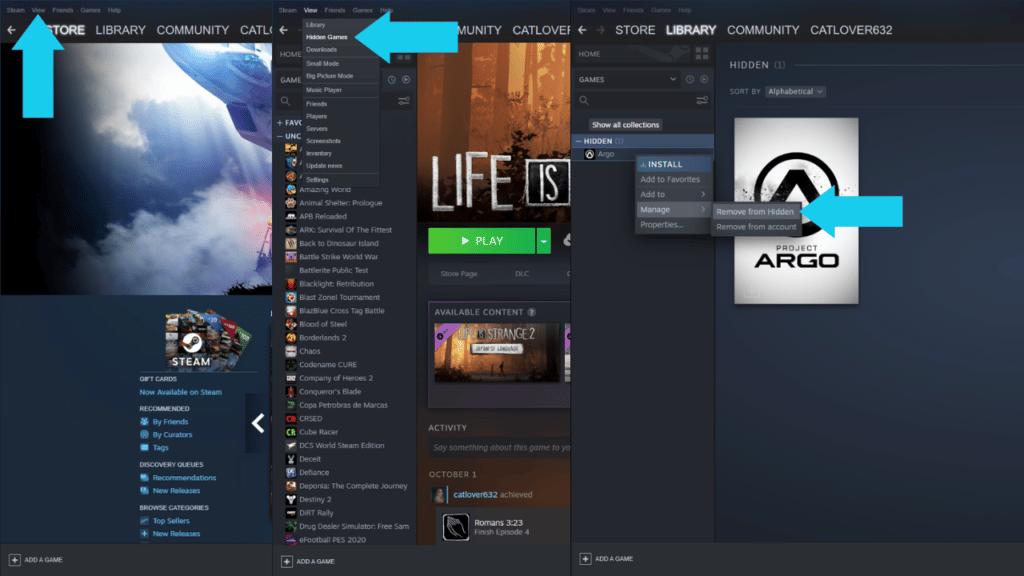 If you have hidden any games on Steam, you should be able to find them now after you've removed them from the list of hidden games!
Hiding Games on Steam
You've learned how to unhide games on Steam, but what if you wanted to hide one? Don't worry, we have thought it through and are here to show you how to hide games on steam as well. Here's how you can do it:
First, open the Steam app on your PC and log in if you have not already.
Next, go to Library.
After that, you will need to locate the game that you want to hide.
Now, right-click on the game that you would like to hide and click on Manage.
Finally, you can click on Hide this game to make it vanish from your account.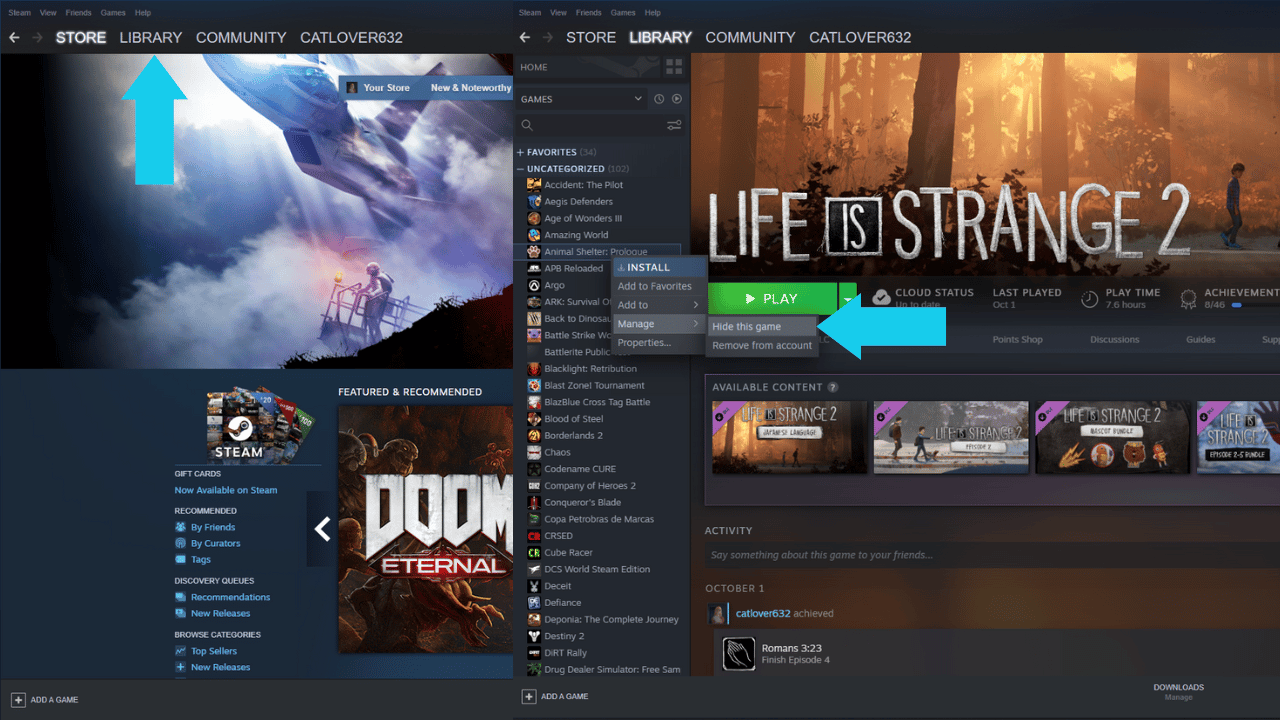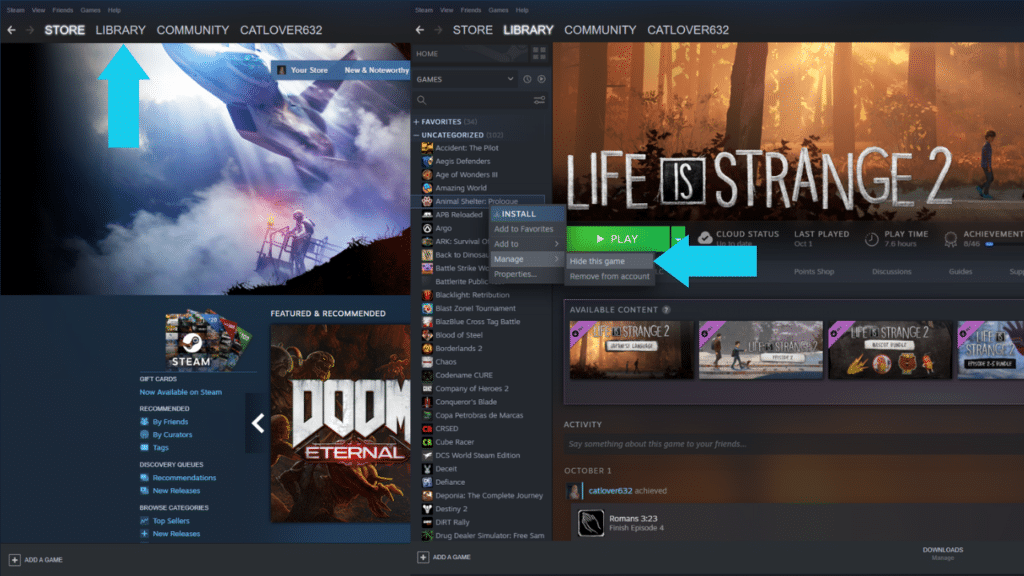 To unhide the same game, you can apply the previous method and the game should reappear in your Steam Library. You can also permanently remove games from your library via Steam Support.
Conclusion
If you want a game to show up in your library again, follow these simple instructions and unhide any game from the list of games that you have previously hidden. If you found this article helpful, let us know by reacting with one of the emojis below! And while you're at it, leave your feedback or any suggestion in the comment section!