A cool desktop with a catchy wallpaper is all you need to jazz up your energy as you get to your PC. Likewise, a quick glimpse at your desktop featuring something you like suffices to freshen up your mind after exhaustive sessions, such as a tedious programming job or intense gameplay. Thankfully, Wallpaper Engine has tons of the best wallpapers to adorn your desktop according to your mood.
Why choose Wallpaper Engine?
Wallpaper Engine hosts a wide range of desktop backgrounds from different genres, screen resolutions, and niches. So, you don't have to be an avid gamer or a die-hard coder to use the tool. Instead, anyone wanting to customize the boring blue screen desktop with a Windows logo can use this service.
The biggest plug with this platform is the thousands of animated wallpapers it hosts. So, you don't have to restrict your creativity to still images only. Instead, you can set your preferred scene as your PC background and add life to it.
But, since the site contains an overwhelming choice of wallpapers, you may face trouble finding your best pick. So here we have eased your job by handpicking the best Wallpaper Engine wallpapers available today. Just scroll down to find your preferred category and download the wallpaper you like.
Best Wallpaper Engine Wallpapers For Nature Lovers
1. Sakura Tree of life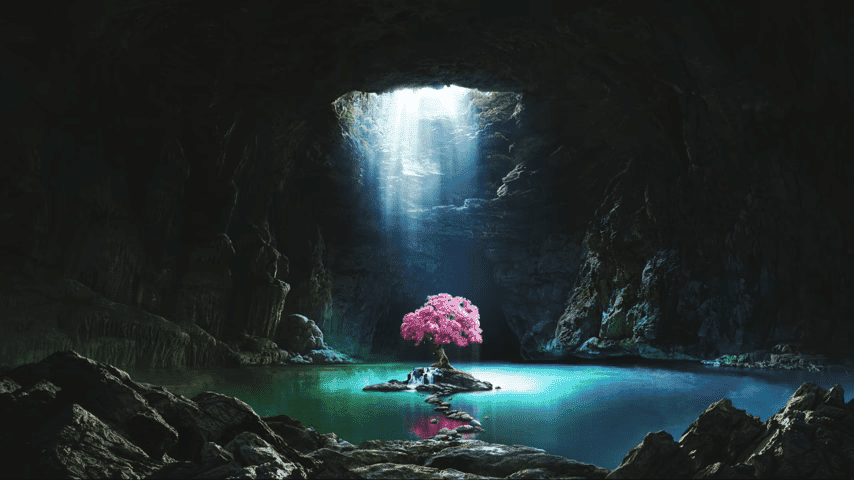 Depicting the superb Japanese Sakura, this scenic wallpaper is a pure treat for nature lovers. The creator has enhanced the visuals with intricate animations. For example, you can note how the gentle sun rays fall directly on the tree, which calmly enjoys the fall amidst subtle waves in the water.
2. Lone Samurai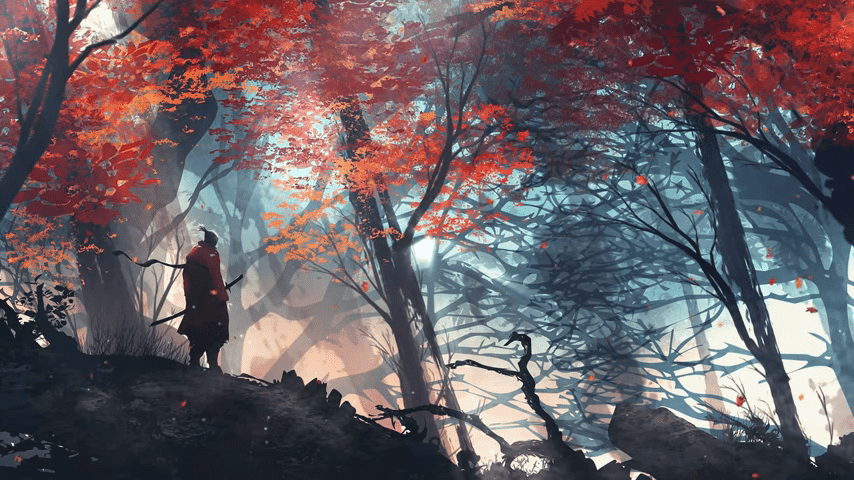 Lone Samurai isn't just a wallpaper, but a whole mood. The backdrop of a lonely forest with autumn leaves falling all over enhances the element of sad calmness in isolation. This fantastic artwork can be set as a still background on your PC. Or, you can download the animated HD version and feel the bliss of solitude.
3. Mountain Sunset – Hunza Valley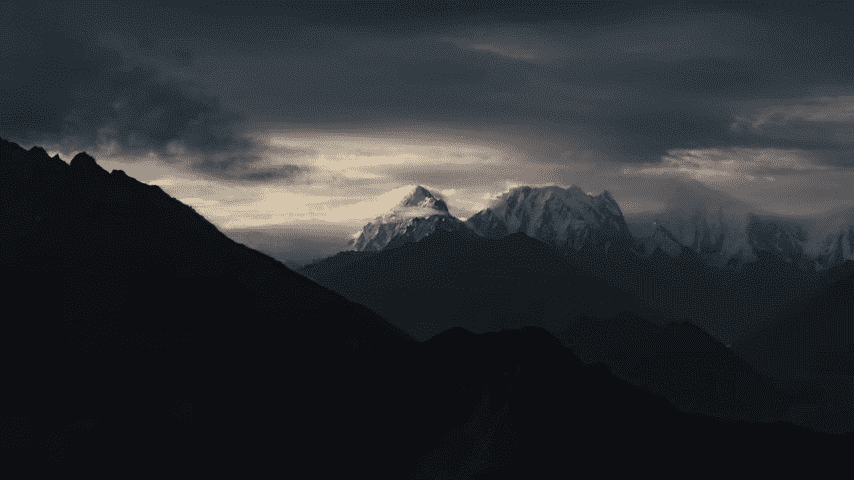 This mountain sunset depiction is one of my favorite wallpapers on Wallpaper Engine. The creative artist has seamlessly added animations to the otherwise still background, giving it a video-like touch. But if you want a simple desktop background that isn't heavy on your PC resources, you can also download it as a still image.
Wallpaper Engine Wallpaper For Gamers
4. Dark Souls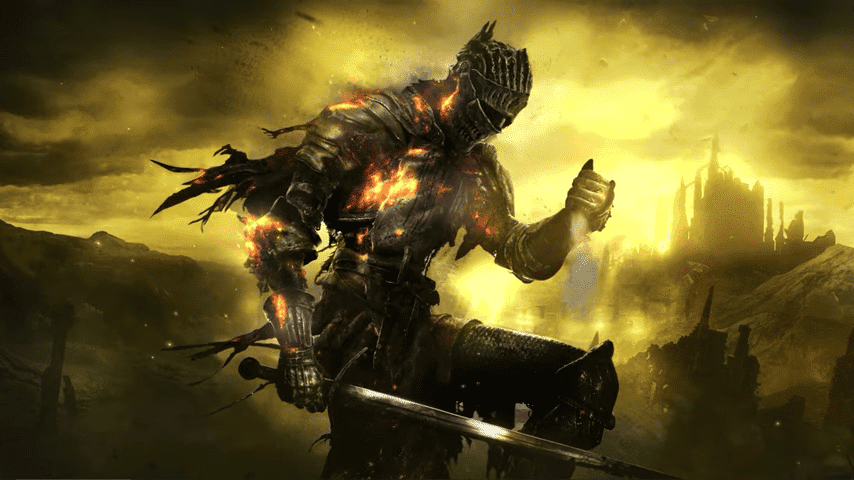 For all die-hard fans of Dark Souls, this wallpaper is everything you need to adorn your desktop during intense gaming sessions. The near-natural animations in character perfectly illustrate how the warrior is geared-up for the next move. Indeed, having this image in the background will keep you ready for your next game battle without losing momentum.
5. Minecraft: Swamp Nighttime Concept Art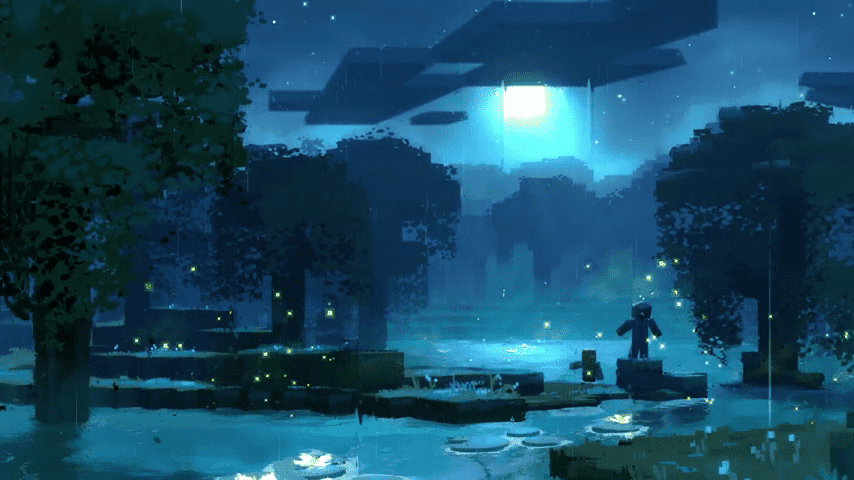 Here is an exemplary concept illustration of a nature-enriched swamp. The creator has innovatively given the night-time view a rainy effect without compromising the innate Minecraft suspense. While the base wallpaper already displays numerous animations, like drizzling, subtle tree movements, floating water lilies and ripples, meteors, and fireflies. Still, it gives you more options for a customized look via the wallpaper settings. For instance, you can clock display, enhance water drop effects on the screen, change the shape and color of the clouds, and more.
6. Night City Streets – Cyberpunk 2077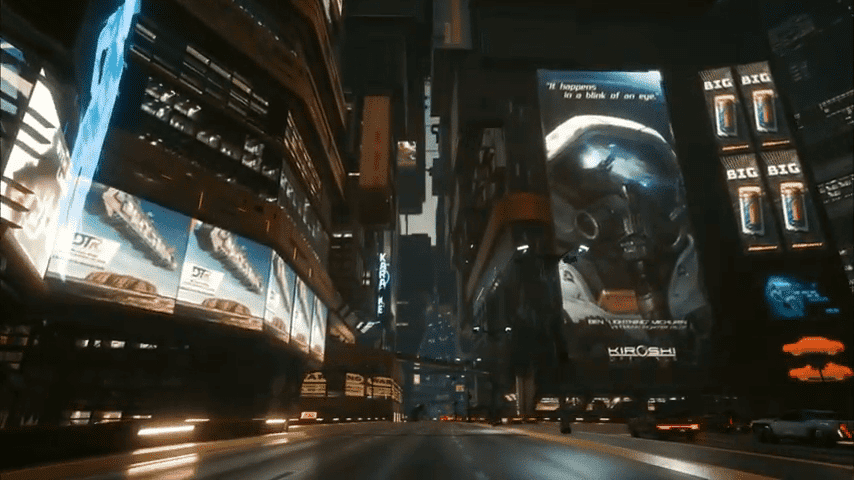 For all Cyberpunk 2077 fans, this enriched cityscape wallpaper is a huge treat. The artist deserves appreciation for such comprehensive coverage of the Night City streetscape to make this animated background. The preview here is very brief and sped up. The actual wallpaper is enormous, packed with multiple changing scenes that proceed over time to ensure no monotony. Perhaps, after setting up this wallpaper as your desktop background, you might forget about revisiting Wallpaper Engine for at least a few months.
Best Wallpapers for Sci-Fi Fans
7. Floating In Space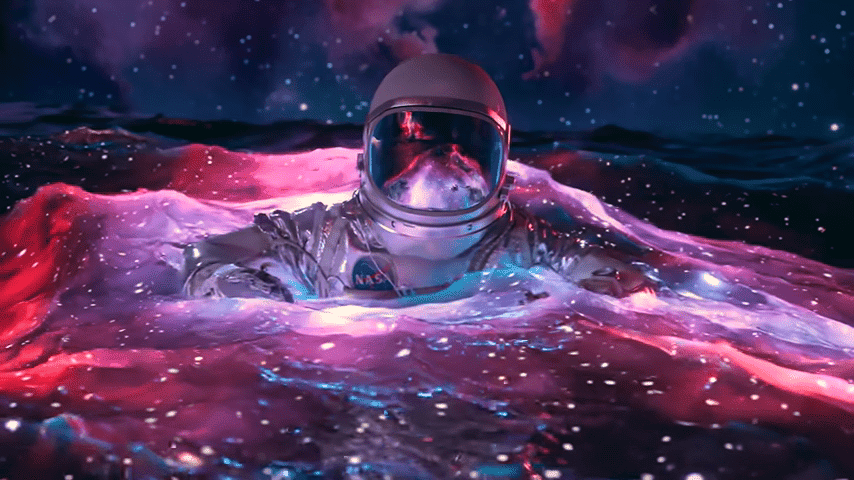 The creator of this catchy Wallpaper Engine sci-fi wallpaper aptly names himself "VISUALDON." This wallpaper visibly raises the bar for an animated wallpaper, exhibiting perfect color combinations and near-natural water and human movements. Set this up as your PC desktop and dive into your dream- universe whenever you like.
8. Roche Limit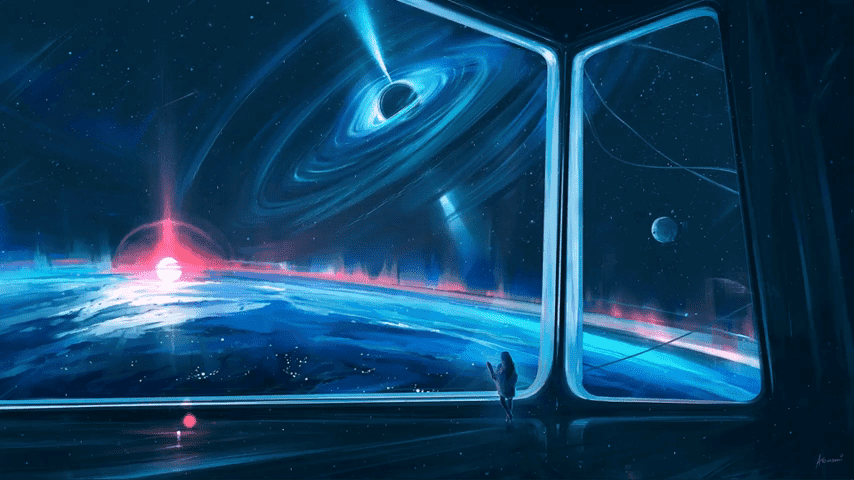 If you are an AR/VR user or love this technology, you'll love this "Roche Limit" wallpaper. It beautifully depicts the Roche limit between a girl and the celestial bodies merely separated by a glass barrier. Besides a sci-fi setup, this animated background also elaborates on the metaverse concept and how people could benefit from it to closely view the subjects of interest.
9. Pyramidal Artifact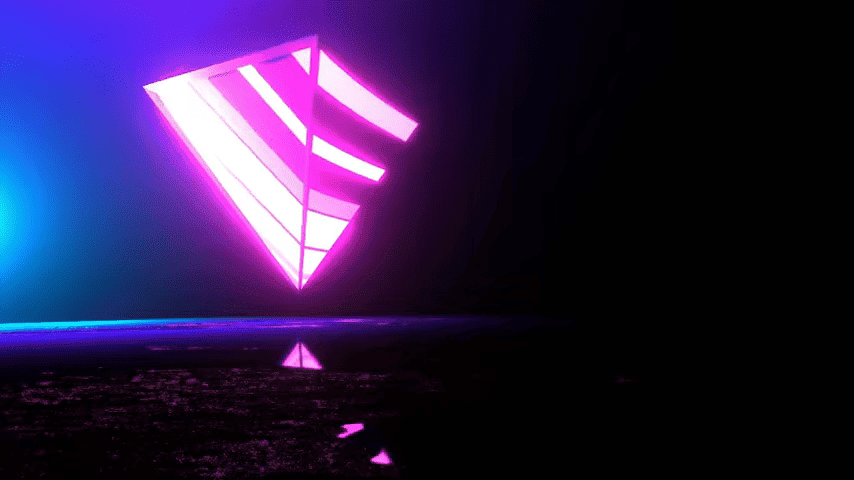 It is one of the underrated sci-fi wallpapers on Wallpaper Engine (at least, to us). The concept of an inverted prism rotating on a dark cityscape sets up the perfect sci-fi situation. It makes up an ideal desktop screen in a dark room – credit is also due to the artist for adding such pleasing illuminating animations.
Top Wallpaper Engine Backgrounds For Pixel Art Lovers
10. Yellowstone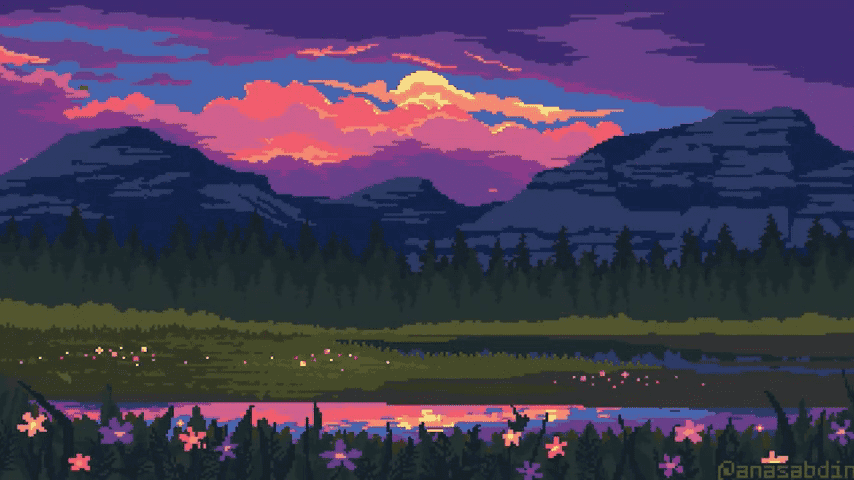 Not sure what convinced the creator to name this wallpaper "Yellowstone" it actually has nothing like a typical yellow stone image. Instead, it's a vibrant pixelated wallpaper depicting a beautiful landscape. Its slight animations showing the movement of flowers and flowing water give a pleasant visual appeal. With the occasional appearance of flying birds, this wallpaper perfectly adds a scenic touch to your PC.
11. Pixel Art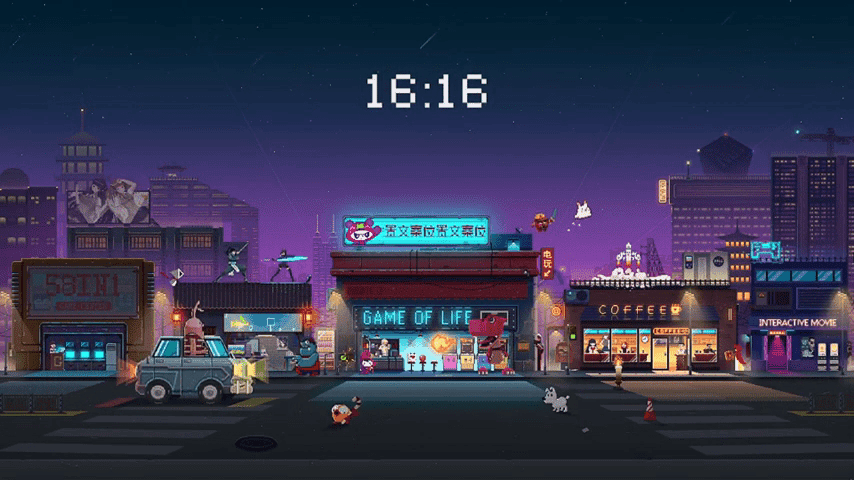 While it's named "Pixel Art," this wallpaper exhibits the finest-quality animations. Unlike the plethora of pixel images that are rough to view, it has massive scenery depicting a roadside view with minimal animations and shows the clock. The best about it is that it is available in HD, so you don't have to ruin your desktop with a badly pixelated background.
12. Terraria Hallow: Pixel Art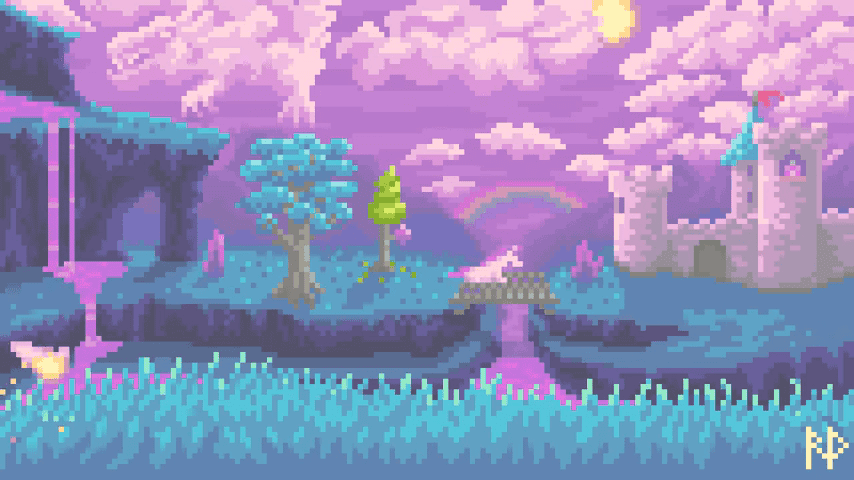 Here is a cool pixel art wallpaper for fantasy fans. With gentle colors, the sight of a white horse running towards the castle, the water flow, and flying birds is genuinely appealing. With this wallpaper on your desktop, even a quick glimpse at your screen would suffice to drag you straight from the worldly stresses to a calming fantasy land!
Best Wallpaper Engine Wallpapers With Clock
13. Sakura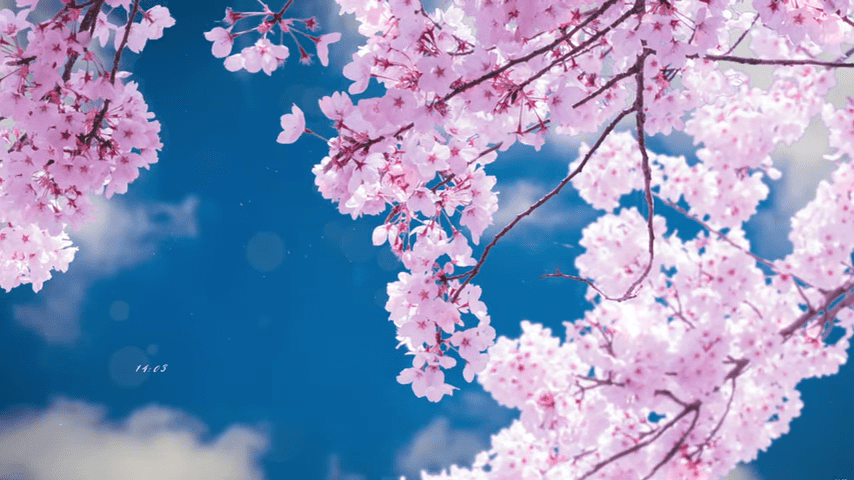 After setting up this soothing wallpaper clock as your desktop wallpaper, you might start hating the one in your room. Besides a notably calming backdrop of blossoming Sakura flowers, this audio-responsive wallpaper also comes with numerous customization options. For instance, you can choose to add or remove the clock display and audio visualizer, increase or decrease the flower branches, and tweak effects.
14. Cat Clock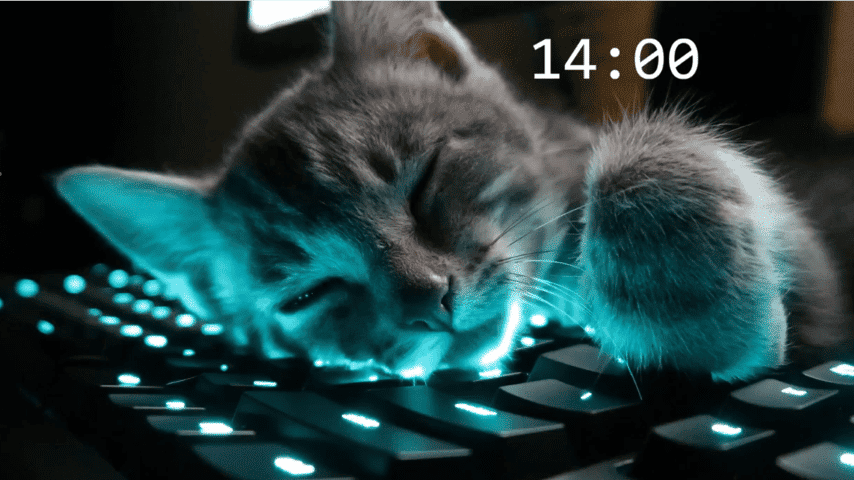 Showing an innocent cat peacefully resting on the keyboard, this clock wallpaper is a perfect treat to freshen up your mind as you watch the time. It's not only suitable for all cat-lovers, but your little furry pals might also love it too. (But make sure they do not try to imitate the pose.)
15. Time Reactor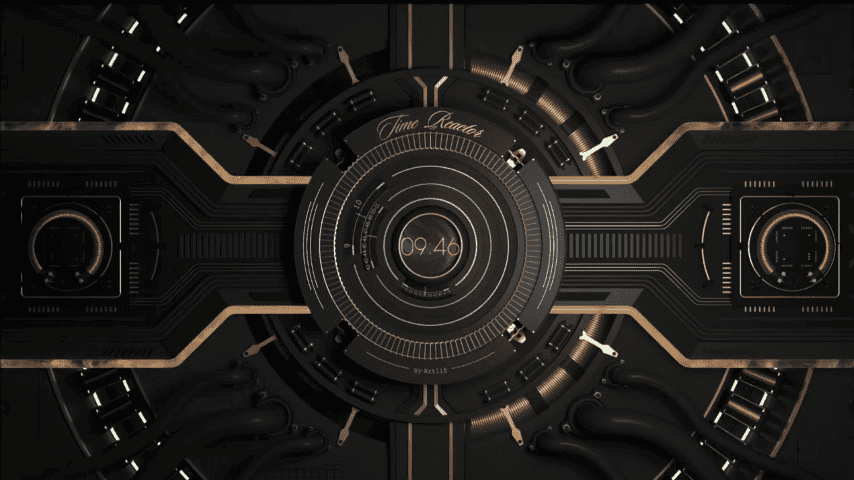 If you want a simple but techy wallpaper to display time, then this "Time Reactor" animated wallpaper is perfect for your PC. This audio-responsive background supports HD and widescreen. Plus, it lets you choose your preferred clock style (digital/analog) and time format (12/24 hour). Also, you can tweak the light effects and colors as you like.
Wallpaper Engine Wallpapers For Car Lovers
16. Toyota Supra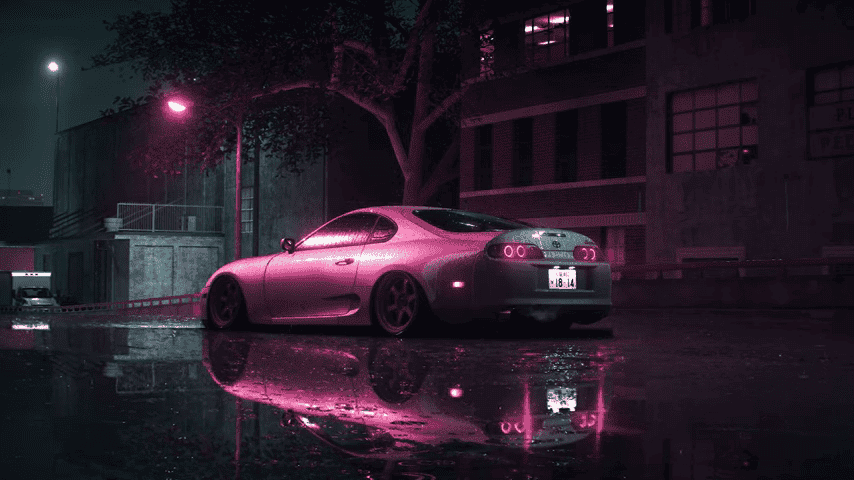 While rainy visuals are almost always appealing, spotting a Toyota Supra rainfall is even more enticing for car lovers. So, we are grateful to the creator for this ultrawide HD wallpaper showing your favorite car amidst falling meteor, neon lights, and night-time drizzle.
17. Mercedes car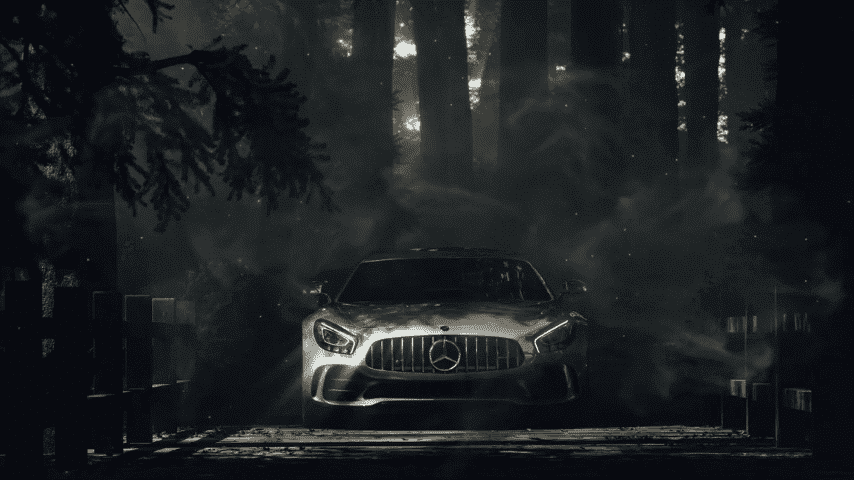 For all Mercedes fans, the creator has gifted this amazing animated visual of your favorite car to adorn your PC. It's a minimalist visual with subtle animations adding a smokey touch to the vehicle. It has no other moving elements and isn't overwhelming for your GPU.
18. The Drive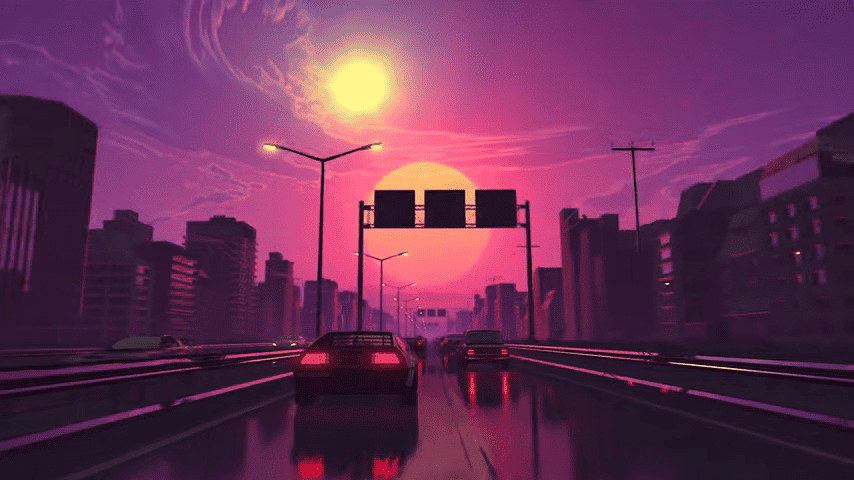 Here is another artsy wallpaper from the creative giant VISUALDON. This animation is perfect for car lovers, long-drive fans, and anyone looking for a relaxing but vibrant desktop background. With a retro-style loop and catchy music, this wallpaper works wonders to refresh your mind after tedious activities.
Top Technology Wallpapers On Wallpaper Engine
19. Coding Desk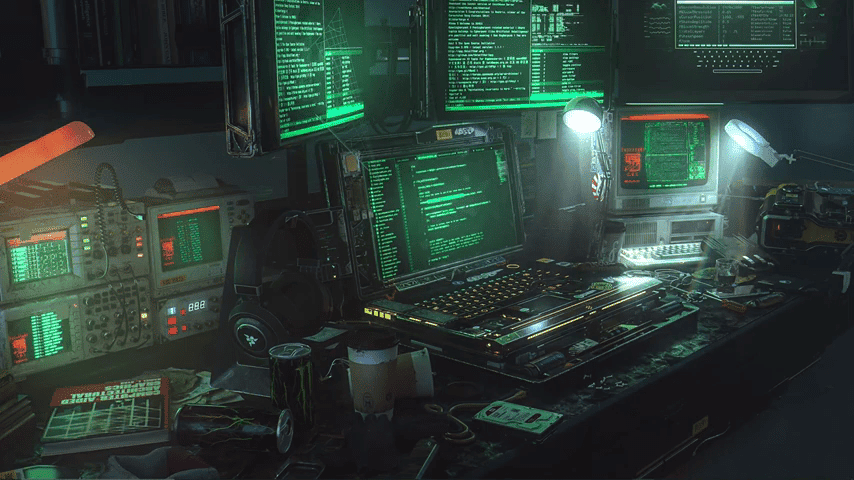 For avid programmers, setting up the right ambiance for work is crucial, in which desktop wallpapers play a key role. Perhaps, this animated coding desk wallpaper will help you gear up for coding right away. Its immersive visuals and audio-responsive animations are all customizable, so you can adjust how the computer animations or the razer logo appear on your desktop.
20. Windows 11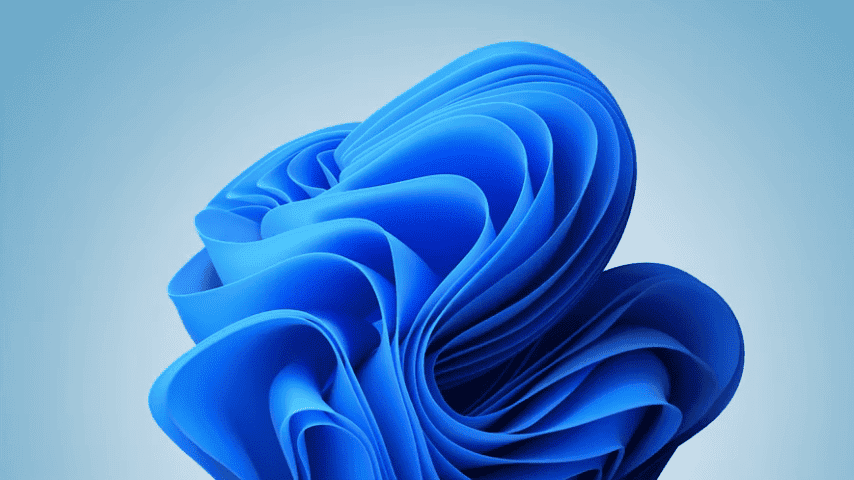 Although, getting the latest Windows 11 is not possible for most existing Windows users because of the new hardware limitations from Microsoft. But nobody can stop you from customizing your current Windows desktop to give a Windows 11 feel. This highly customizable wallpaper lets you adjust the colors, add effects, increase or decrease accents, add date and time, and much more. So, play with it as you like until you source a Windows 11 compatible PC. Then, of course, this wallpaper can accompany you on your new PC too.
21. Lost Signal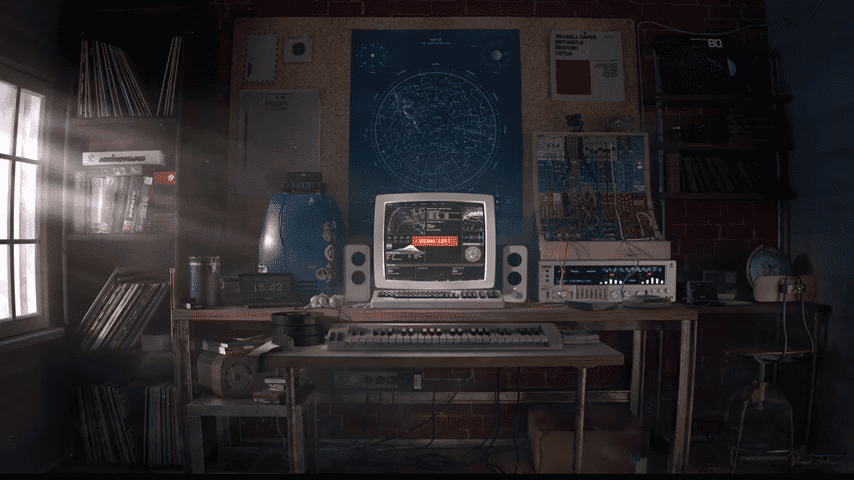 From the advanced space control centers to individual users, 'lost signal' is everyone's worst nightmare. But this catchy wallpaper isn't scary. Instead, it has a retro feel displaying an old computer system that shows a "SIGNAL LOST" alert. The creator has added excellent customizability to this audio-responsive wallpaper, besides offering two different clock formats.
Best Relaxing Wallpaper Engine Wallpapers
22. Blossom Night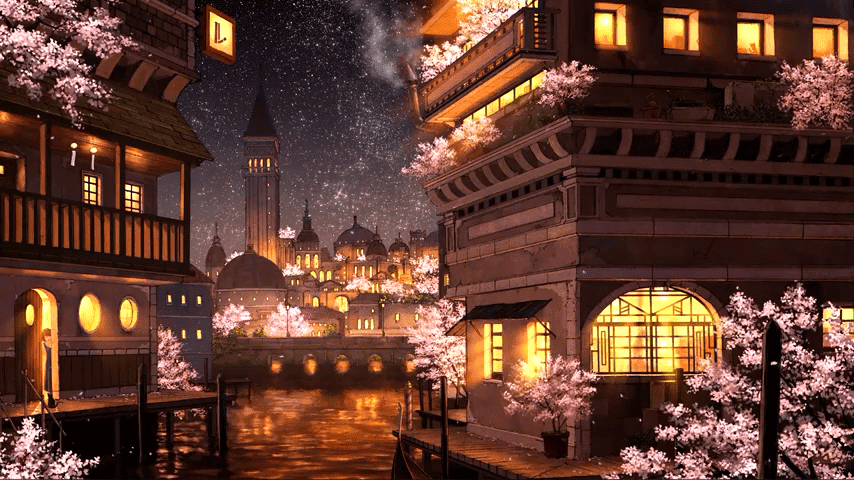 What else could be a more blissful view than a striking 4k visual of blooming flowers at night! The creator of this awesome wallpaper, HISTA, has included customizable animations. So, while it isn't heavy for your PC, if you find it draining your resources, you can turn off the flying leaves, tree movements, and stars shining animations. Also, you can tweak the leaves' animations a bit by turning it off for individual leaves.
23. Continuation Of The Dream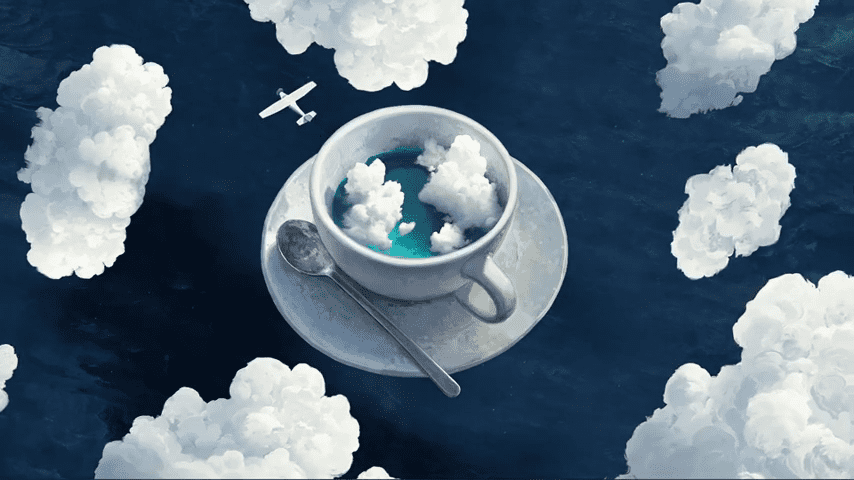 Gone are the days when things would induce a storm in a teacup. You can now actually bring clouds in your teacup; just be a little creative – at least that is what this awesome wallpaper illustrates. The creator deserves appreciation for creating this animated 4k desktop background for artistic minds. You can also download it as a still wallpaper for an even reduced CPU usage.
24. Prairie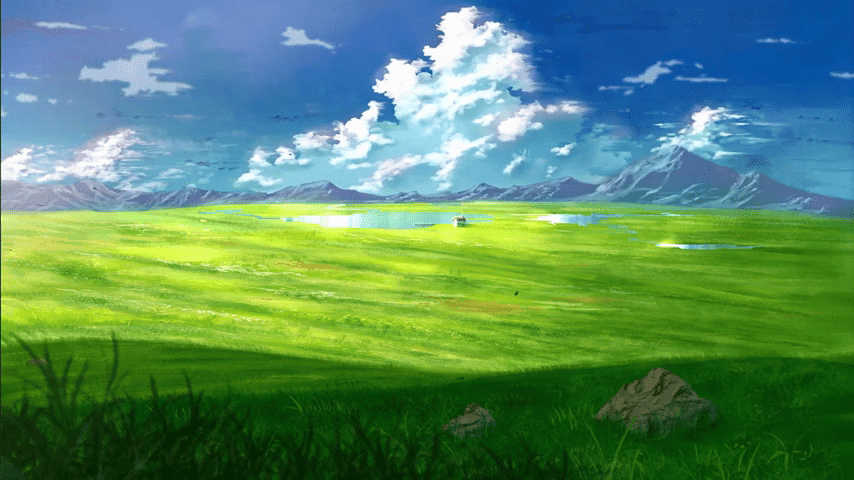 Depicting a serene ambiance of a meadow, this beautiful wallpaper is a treat for stressed eyes. The creator has jazzed up its soothing effect by complimenting the music of "Is This Goodbye" by Andreas Kübler. Despite all its animations of moving clouds and flying birds, this wallpaper doesn't drain much system resources.
Best Retro Wallpaper Engine Wallpapers
25. Highway In The Clouds
Once again, we have a creation from the Wallpaper Engine wallpapers don – the VISUALDON. In this wallpaper, the artistic finesse is evident from the animated rear-view mirror visuals, the dashboard reflection on the supposed side windows, the shining stars, and the subtle movements in the cars. Made from an inside-car perspective, the wallpaper exhibits an immersive feel as it drives you along the "highway in the clouds."
26. Self-Service Laundry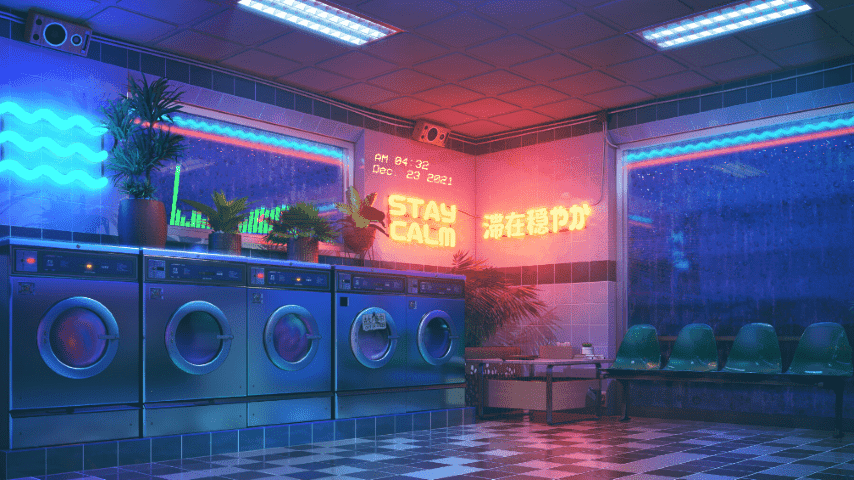 The creator of this wallpaper has impressively added a nostalgic feel to an otherwise dull activity – doing laundry. The self-service laundry room depicted here is decorated with neon lights that you can customize according to your mood. Also, this wallpaper can perfectly replace your existing clock screensaver as you can tweak it to display the date and time.
27. The Midnight – Monsters
This nostalgic wallpaper illustrates our childhood fear of having ghosts beneath our beds. The creator has nicely added a spooky touch to an otherwise standard bedroom setting with blinking lights, lost signals on the TV screen, and the much-anticipated ghost eyes under the bed.
What's Your Pick?
Wallpaper Engine is undoubtedly a diversified platform where almost everyone can find a wide choice of favorite backgrounds.
In this guide, we merely handpicked the best ones from different categories for all of you. Still, this isn't an exhaustive list, and you can find much more on the website itself.
So, if you want a customized desktop for your PC that suits your mood, search through your preferred category on Wallpaper Engine and download the wallpaper that grabs your attention. But if you are short on time to browse through the site, find your best pick in this guide to customize your desktop background for free.
See also: 30 BEST Rainmeter Skins: RANKED (2022)