YouTube is a platform that hardly needs an introduction: it is the most popular video-sharing platform on the planet with over 2 billion monthly users. The platform has more than 7 billion video content and is loved by many all over the world. There is a wide variety of content on the site, including movie trailers, DIYs, music videos and many more.
One of the most frustrating things that could happen to a member of the platform is the deletion of a video they are interested in. Imagine you viewed a DIY yourself video on how to fix your leaky roof a couple of months ago. You saved it because you think you might need it again. As luck will have it, you do – your roof starts leaking again. So, you go to your saved videos list only to be confronted by the message, "We're sorry, this video is no longer available." That would hurt, right?
There are two basic reasons why videos that were hosted on the platform suddenly don't exist anymore. One is that the uploader deleted it (whether by mistake or otherwise. The other reason is that YouTube took it down because it violated one of their many rules.
In either of these cases, you would be tempted to throw in the towel and give up. However, that would be the wrong move. The reason for this is that: you can watch deleted YouTube videos. And in this guide, I will show you how to watch deleted YouTube videos.
Different Ways to Watch Deleted YouTube Videos
There are at least three different ways by which you can watch deleted YouTube videos. These three ways are examined in detail below.
1 – Via YouTube
Yes, the video has already been deleted from the platform. But did you know that there are usually multiple versions of a video, especially if it was viral? So, if you still remember the title of the video, there is a good chance you can find it again on the YouTube platform. What do you do?
Head to YouTube
Input the title of the media you are looking for in the search field
Press enter or click on the search icon by the side
Look through the search results and see if it contains what you are looking for
This is the easiest and most straightforward way to find and watch deleted YouTube videos.
2 – Via Other Media Platforms
Another method by which you can watch deleted YouTube videos is to search for it on other media platforms. How do you do this? Simply input the title of the media you are looking for in a search engine, whether Google, Yahoo, or Bing. The reason why this works is that videos are sometimes posted across multiple platforms. As such, something that was on YouTube can turn up on Facebook, Twitter, or Instagram, among others. By searching for it on a search engine, you will be widening your search to all these platforms. If it is present on any of them, you will find it.
3 – Via the Internet Archive
The final method for watching deleted YouTube videos on our list is to use the Internet Archive (also known as the Wayback Machine).
What is the Wayback Machine?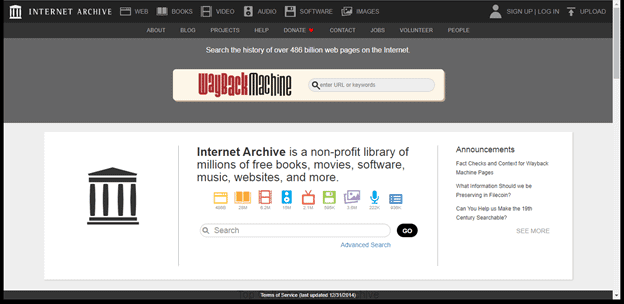 The Internet Archive Wayback Machine is an online archive of sorts. It is a system that collects and catalog websites and, thus, allows people to visit old versions of websites. The Wayback Machine has existed since 1996; it has amassed more than 100 terabytes of storage over the years. It has also amassed around 10 billion web pages. With this system, you can visit earlier versions of different web sites. You can even view online resources that are no longer present on the web with it.
In this instance, we are looking to find a YouTube video; the Wayback Machine represents our best chance of doing so. To find this, however, you will need the URL to the resource. Below are the two ways you can go about using the Internet Archive. One assumes you can find the URL; the other teaches you how to.
With a URL
Find the URL of the video you are looking for – from your YouTube email, channel account, or anywhere from that matter.
Visit the URL www.archive.org
Paste the video URL in the search field and click Enter
Results of your search will be returned, which will confirm whether the content is available or not
If the video is available, select the earliest possible date as choosing a recent one could return a deleted warning page
Right-click on the video; download it to view it
Without a URL
If you do not have a URL, fear not; things are not hopeless. Here is how you can find the URL for a video you are looking for.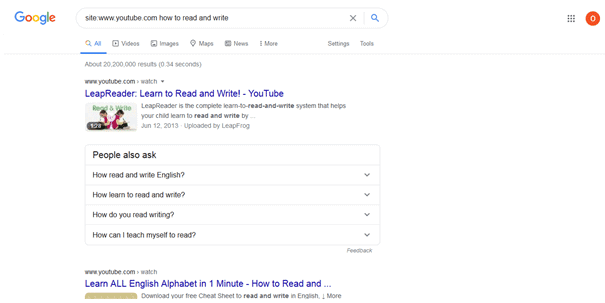 Visit Google.com
In the search bar, input the following "site:www.youtube.com + name Of TheVideo" e.g. "site:www.youtube.com how to read and write."
Doing the above will make the search engine crawl YouTube looking for any content with that name. Once it brings up the URL, you can then follow the steps outlined in the first step above.
If, after all these, the deleted video does not turn up, then it has been lost forever.
Frequently Asked Questions
Is it possible to watch a deleted YouTube video on the Internet Archive without having a URL?
Not really. You need a URL to find a deleted YouTube video on the archive. There are methods to find URLs, though. You can check this article for some of those methods.
What if I can't find a video on the archive?
If you can't find a video on the Internet Archive, then it is most probably lost. The alternative is to search for videos that give you similar content to the one you are looking for.
Why are videos deleted on the YouTube platform?
Videos are usually deleted for either of these two reasons:

– It was deleted by YouTube because it broke their rules
– It was deleted by the person who posted it