Particularly in light of the sales of two of its most recent flagship smartphones, Huawei seems to be enjoying significant brand loyalty and popularity. The Mate X3 foldable smartphone is the best-selling model in China, according to Huawei CBG CTO Bruce Lee, who made the announcement at the recent Huawei Mobile Innovation Technology Media Communication Conference. The P60 series is the best-selling series in China in the 4000–6000 yuan price range.
These figures are mainly internal and self-reported, so there may be another asterisk somewhere, but we cannot discount the fact that there is undoubtedly some truth to the assertions. Counterpoint Research and a few other market analysts claim that Huawei is a unique success story in a domestic sales industry that is generally falling.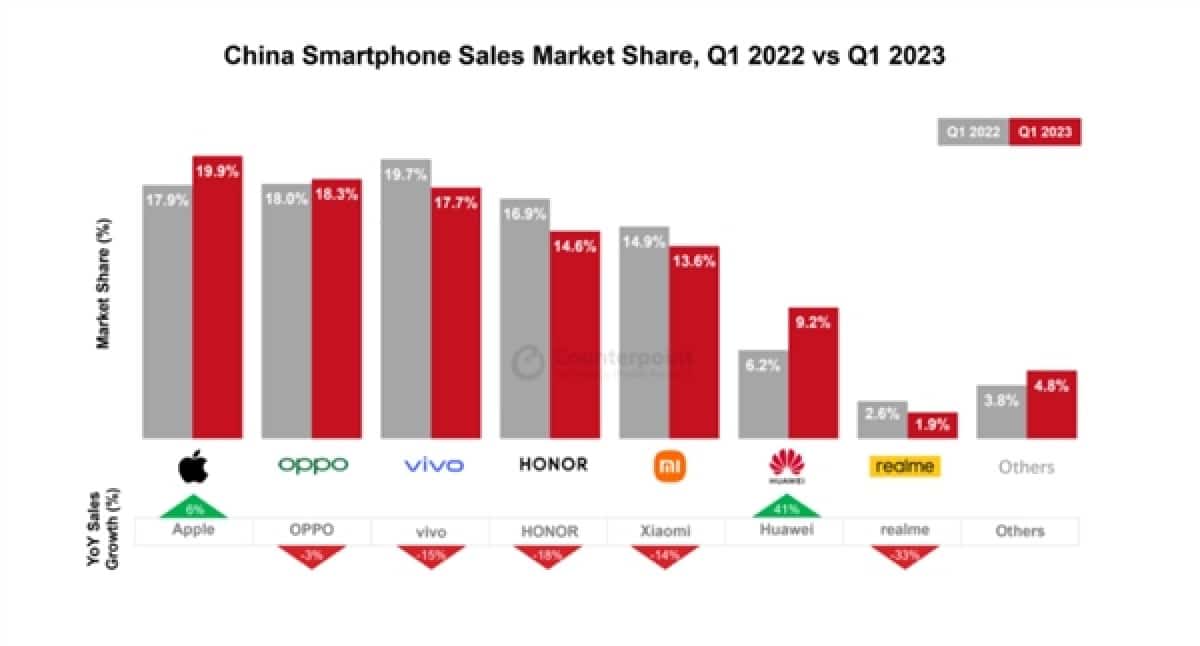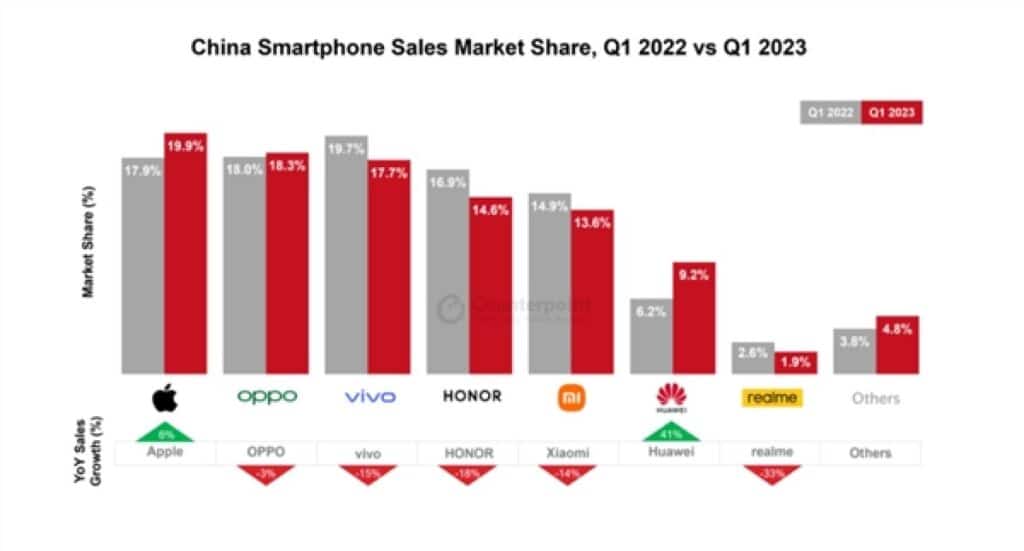 In Q1 2023 compared to Q1 2022, Huawei had a 41% rise in shipments, and its market share grew to 9.2% YoY. It seems that Huawei is maintaining a high level of competition on its own ground. Industry experts claim that people in the nation have a strong sense of long-term trust and brand loyalty for Huawei, and they value the company's ongoing innovation. It seems that the absence of 5G is not a significant influence in the situation.
Source: Huawei Central