Erying, a Chinese motherboard maker, has chosen to use desktop versions of Intel's Alder Lake-H laptop CPUs. Erying has chosen to provide a selection of DIY gaming PC kits that, given its specifications and features, represent excellent value.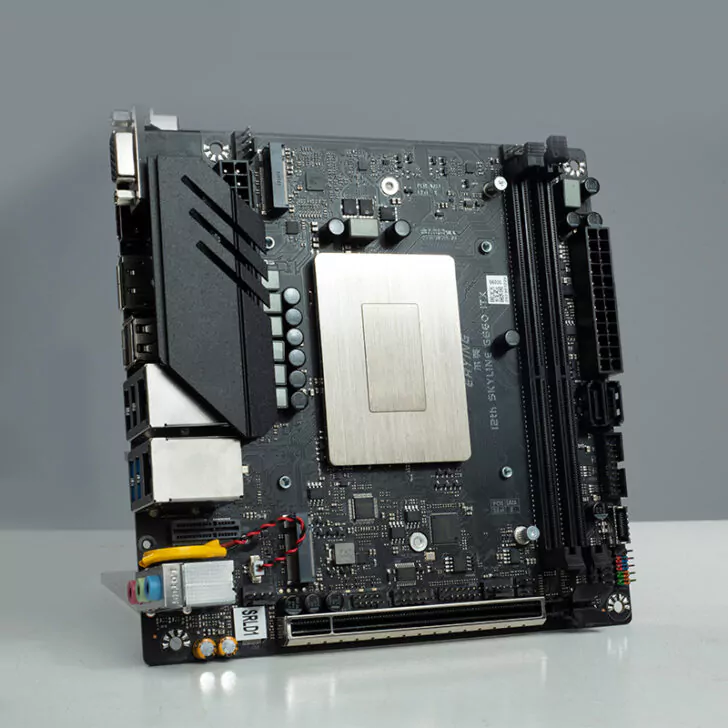 Several Intel 12th Gen Alder Lake-H CPUs, including the Core i7-12700H, Core i5-12650H, Core i5-12500H, and the Core i5-12450H, are available for the Erying DIY Gaming Kit. 8 to 14 cores in 45W base and 95W MTP packages, to be exact. The actual motherboards are available in mATX and Mini-ITX configurations.
Each of the aforementioned Intel Alder Lake-H CPUs has been mounted behind a massive IHS and soldered to the motherboard. This is because once you purchase an Alder Lake-H chip for the CPU, there is no upgrade route accessible since it uses a BGA package. But any available LGA 1700 cooler is compatible with the CPU. The motherboard's 6+1 Phase VRM is powered by a single 8-pin socket.
The Erying Mini-ITX motherboard is 17x17cm in size and has two DDR4 DIMM slots that can accommodate capacities of up to 64 GB at transfer rates of up to 3200 Mbps while being XMP 2.0 compatible. It features two Gen 4 x 4 slots (one on the front and one on the rear) and one Gen 3 x 4 slot out of three M.2 slots. Additionally, there is a single PCIe Gen 4 x8 slot that may be used to install an AIC or a discrete GPU.
Ali Express has the Erying Gaming PC motherboard with the Intel Core i7-12700H Alder Lake CPU priced for $345 US. The official RCP for the CPU is $502 US. The CPU with the most similar specifications is Intel's Core i5-13600K, which costs $329 US and has 14 cores arranged in a 6+8 layout with 24 MB of clever cache.
Credits: Wccftech