Microsoft reportedly made Sony an offer that would keep the Call of Duty series only available on the PlayStation platform for the next 10 years, according to sources. On November 11, Microsoft consoles revealed to the New York Times that they had made a 10-year contract offer to Sony. Here are all the specifics: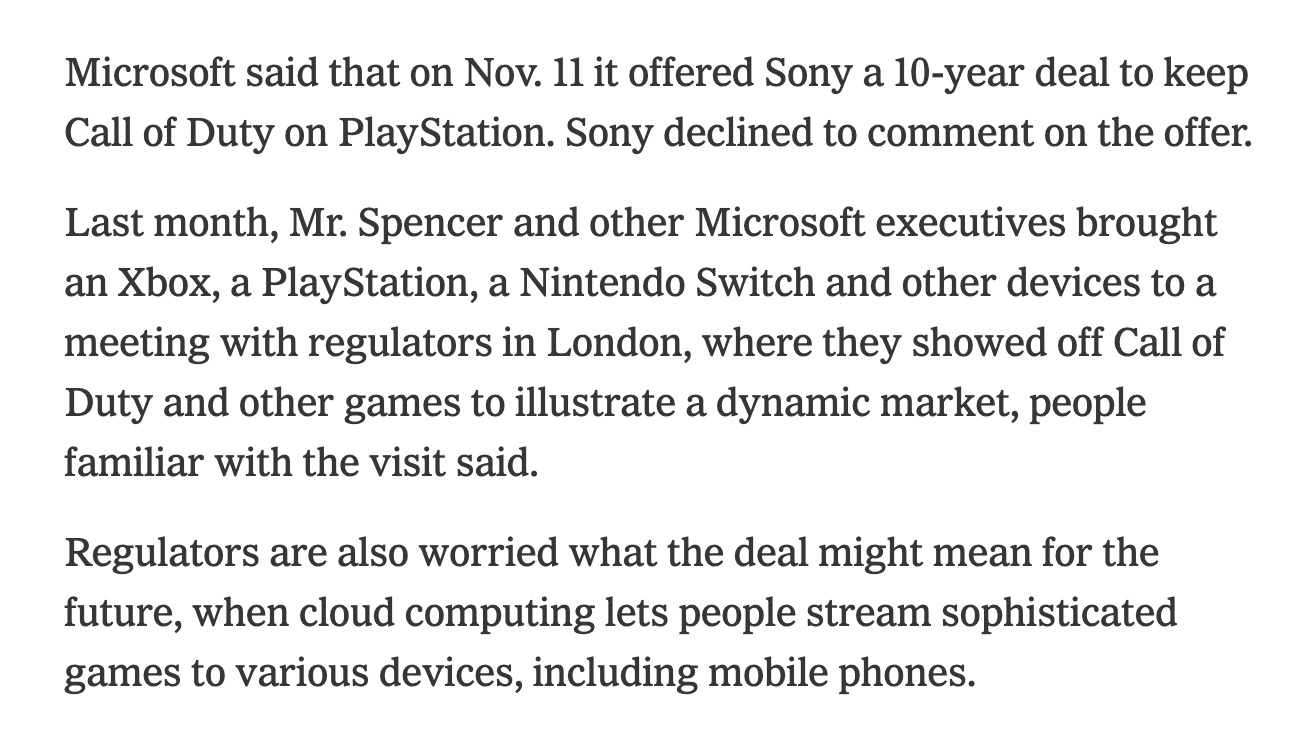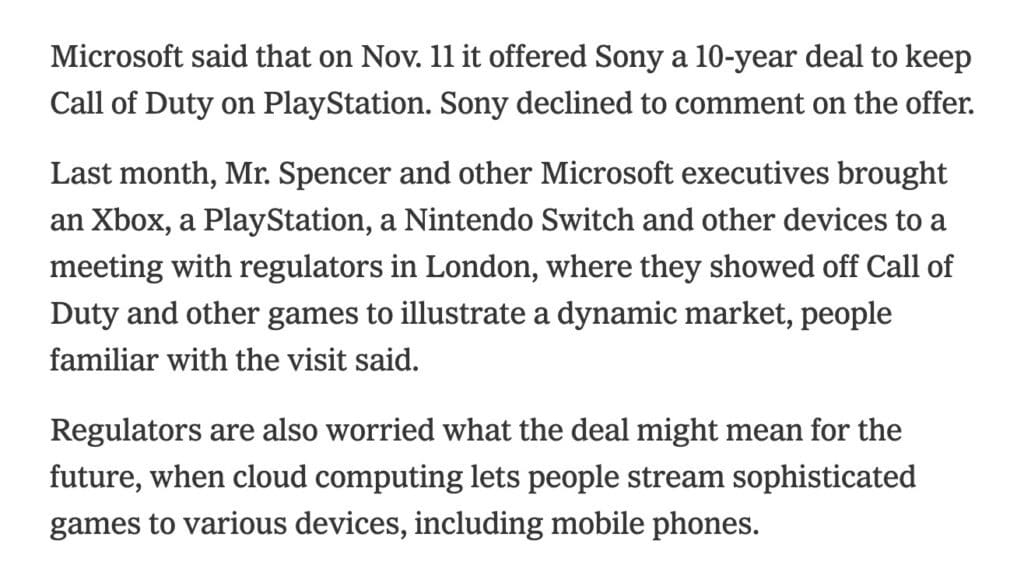 Microsoft has fought to get its sizable agreement with the creators of popular video games like Call of Duty, Warcraft, Candy Crush, and others authorised by officials on both sides of the border. According to Microsoft, the purchase is primarily focused on mobile gaming, an industry in which Chinese behemoths like Tencent dominate but where Microsoft has a very small presence.
However, Sony is making every effort to halt the agreement. They have been arguing that Call of Duty cannot be replaced for a while, and in a brief statement to the New York Times, Jim Ryan stated that because Microsoft is a tech giant with a track record of controlling industries, it is very likely that the options that gamers currently have will vanish if this deal is approved.
Microsoft, on the other hand, is retaliating. CEO Phil Spencer insisted it would be unrealistic for him to sign a contract that guaranteed Call of Duty would always be available on PlayStation, but he also emphasized that keeping the franchise on Sony's consoles would be a bad business decision. He would like to bring it to Nintendo platforms as well.
If Microsoft combined with Activision, it would have the resources it needed to expose Xbox games and Xbox developers to a new audience on phones and tablets. In the next years, there is no reason to believe that the thriving mobile gaming sector will have an impact on the console market.