Although the GeForce RTX 4060 Non-Ti graphics cards from NVIDIA haven't yet been released, we were able to get a close-up of them at MSI's Computex stand.
NVIDIA has only released information on the GeForce RTX 4060 Non-Ti graphics card so far. The specifications are available, and a few AIBs have even previewed some of their own models; however, they can only be seen in web images and renderings. Retail availability of the real graphics cards is still a month away, but MSI provided attendees an opportunity to see the new GPUs beforehand.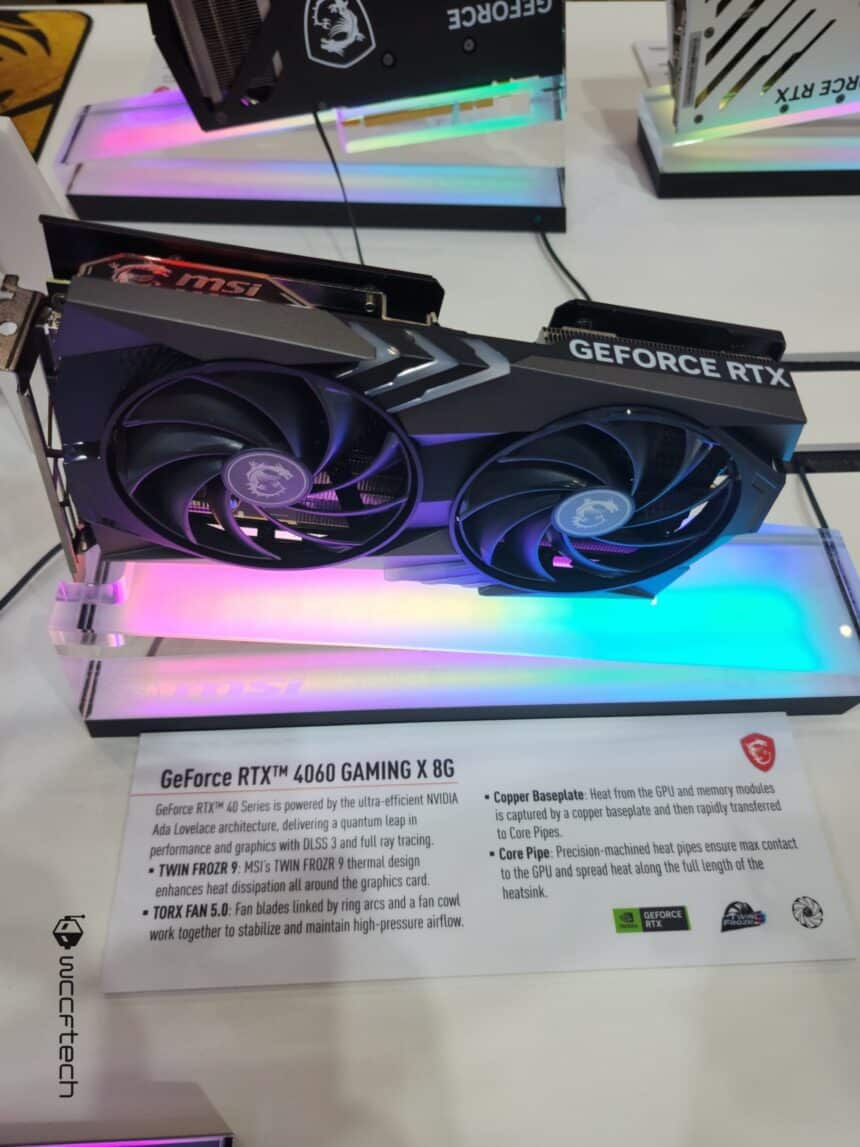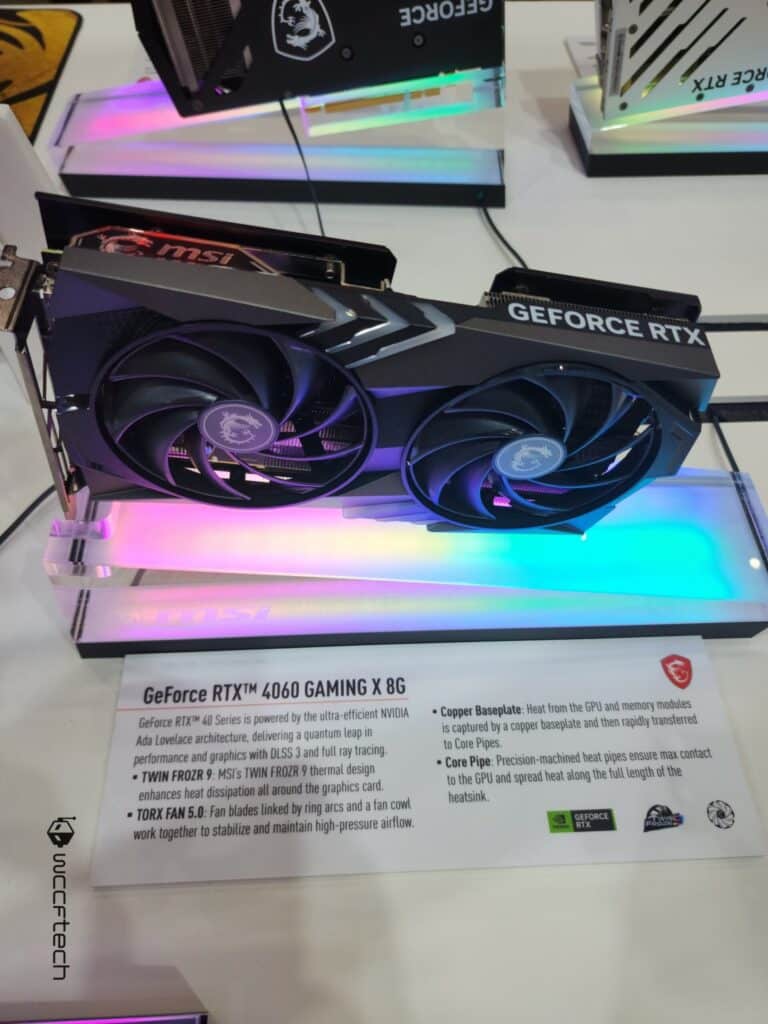 Future MSI GeForce RTX 4060 Gaming X and GeForce RTX 4060 Ventus 2X Black OC graphics cards were showcased by the business. Both of these graphics cards have a specially created cooler and PCB solution. The Gaming X chooses a slightly larger cooler while using the distinctive features of the Gaming X, such as the clawed RGB accent plate, Twin Frozr 9 cooling with TORX Fan 5.0, and a 2-slot design powered by a single 8-pin connection.
The GeForce RTX 4060 Ventus 2X Black OC, the second MSI model on show, has a more compact shroud with a 2-slot and 2-fan design. This card has a backplate, TORX Fan 4.0, Zero Frozr technology, and a single 8-pin socket that should provide enough power to support its 110W TDP.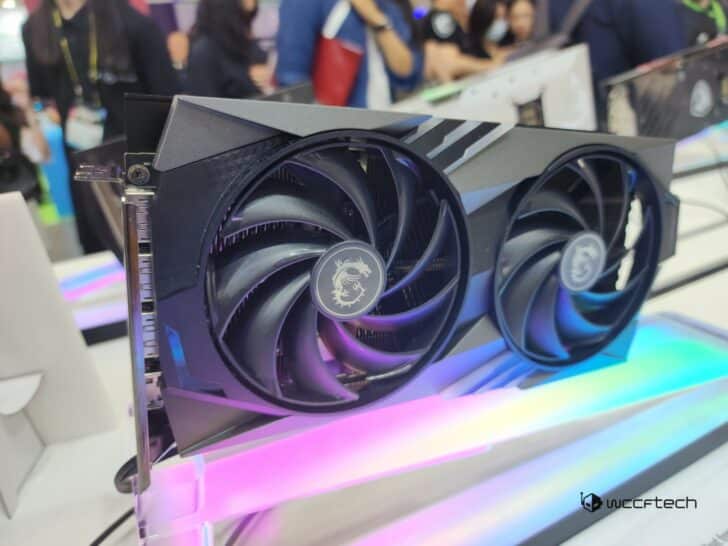 Both cards seemed to be of a respectable quality, and MSI said that it would price them around the MSRP. However, when we turned the RTX 4060 Gaming X model over, something intriguing was seen. An AD106-350-Gaming GPU label is present on the card's underside of the PCB, above the connection slot.
The fact that the card is marked "EVT" indicates that it was an evaluation sample and not the final version we had hoped for. But I suppose the major reason for showing this card was to give viewers a glance at MSI's Gaming X lineup's standard cooling architecture, which should mostly resemble the model on display.
Source: Wccftech