Kopite7kimi has once again provided details about NVIDIA's GeForce RTX 4090 Ti graphics card, which show radically different specifications from the Titan model that is also apparently in development.
The NVIDIA GeForce RTX 4090 Ti graphics card has been speculated for a while, but the most recent evidence suggests that the card may be something else different. The card was initially anticipated to be labelled as a different Titan product, but this particular model is obviously going to be utilized by the GeForce RTX family, but the Titan variant is still a possibility. It's because the Titan RTX "Ada" is anticipated to be built on the PG137 SKU and the GeForce RTX 4090 Ti is anticipated to be based on the PG136/139-SKU310.
In terms of specs, the NVIDIA GeForce RTX 4090 Ti is said to include an AD102 GPU that has been somewhat scaled down. Compared to the complete arrangement, which has 18,432 cores, there are 256 fewer cores. It has 24GB of GDDR6X memory, 96 MB of L2 cache, an increase of 33% over the RTX 4090, and 18,176 cores, a gain of 11% over the RTX 4090 in terms of core count. The memory capacity stays the same as it was with the RTX 4090, but the bandwidth will increase significantly.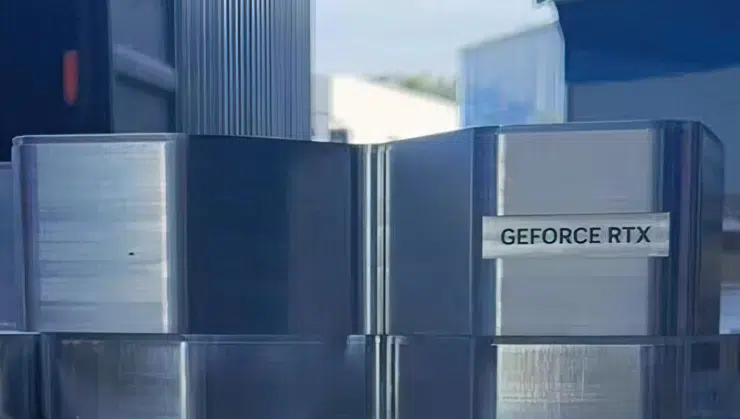 The NVIDIA GeForce RTX 4090 Ti may have 24 Gbps dies in comparison to the RTX 4090's 21 Gbps dies. Up to 1.15 TB/s of bandwidth will be made available, which is 150.0 GB/s more than the Non-Ti version. The card's TBP is also lower than that of the upcoming Titan, an 800W monster. Though it should be noted that this refers to the board power and not the TGP, which might be lower, it is anticipated to be about 600W.
Although a release date for the NVIDIA GeForce RTX 4090 Ti is unknown, it should cost around $2000 US. Since the only two significant events in the next months are GDC and GTC, it's possible that we'll get to witness a teaser or sneak peek of either the new Ti or the Titan there.