Dying Light 2 is among the lost games of 2018 that got announced and had little to no new updates, similar to Biomutant. While the game has a significant fanbase and also has a lot of eyes on it, the constant news that the game comes under doesn't help inspire confidence about the development. However, a rumored Dying Light 2 release date could give us an idea of an imminent release date announcement inbound.
Dying Light 2 Release Date – Keep running, or wait it out?
Update: Dying Light 2 has confirmed that the release date is indeed a placeholder.
Dying Light 2 is a game that is undoubtedly on a lot of gamers radars, but with the lack of updates since 2019 and the constant stories of talent leaving the studio, fans have gotten concerned about the quality of the game.
However, reddit user eyy_its_nicky, shared the below listing of EB Games Australia that shows a May 25th release date fo the game.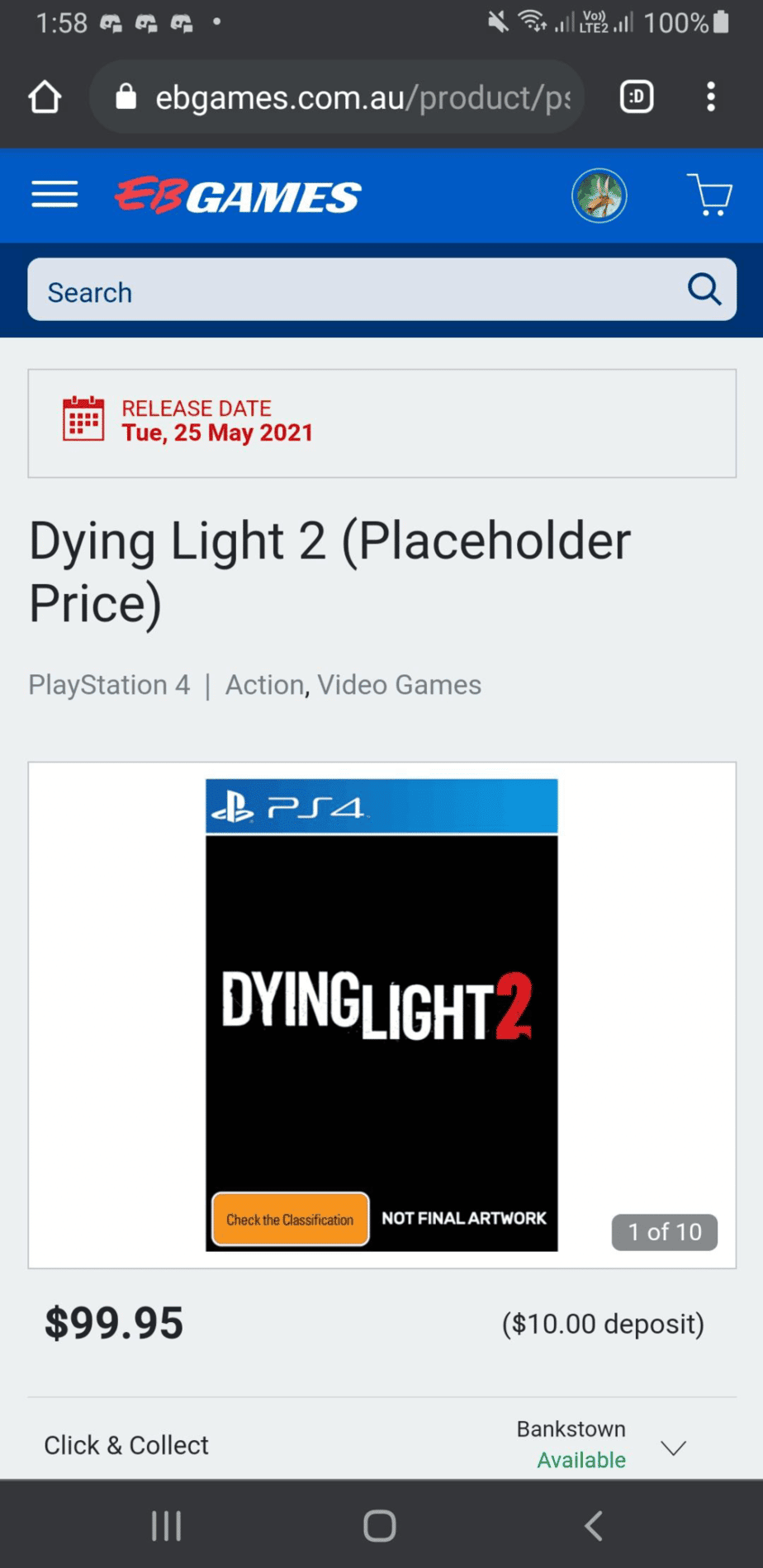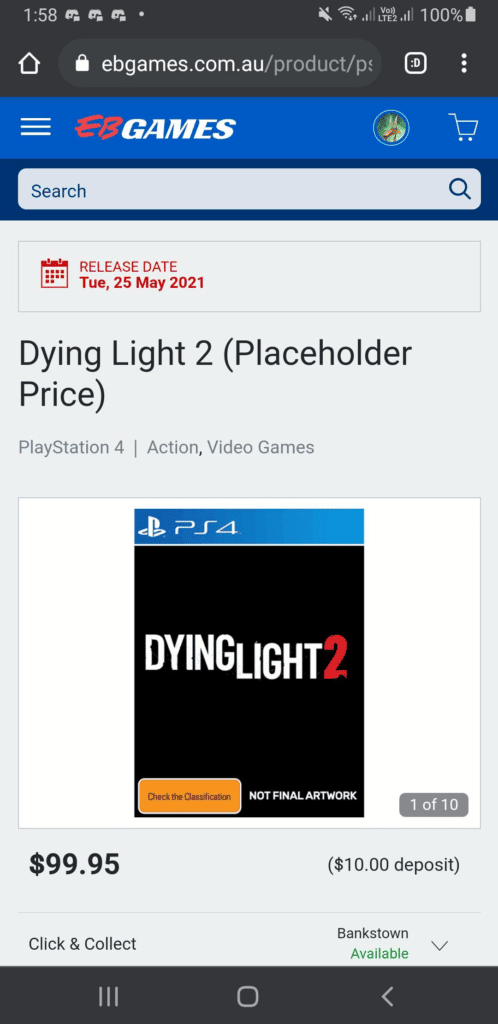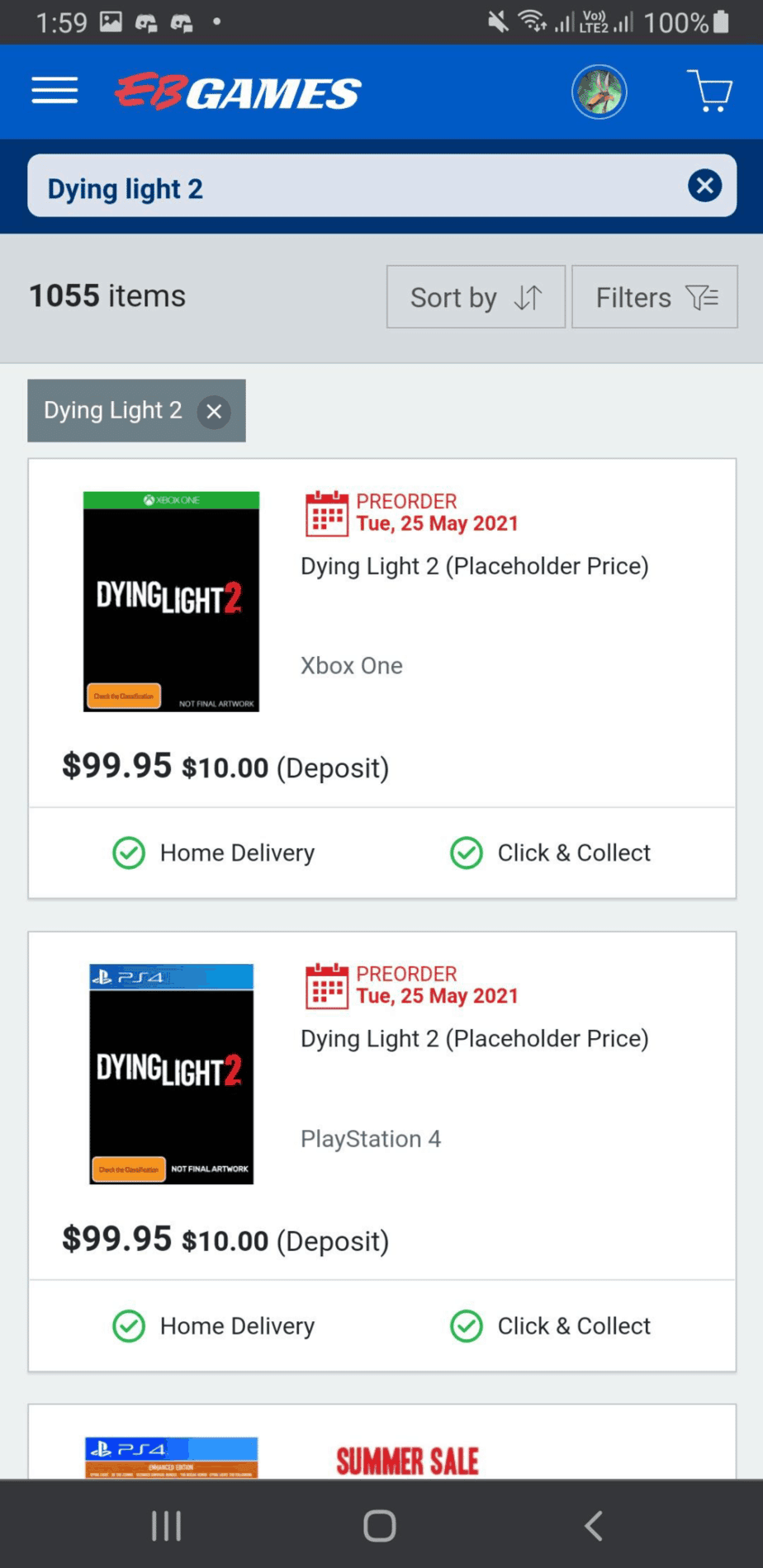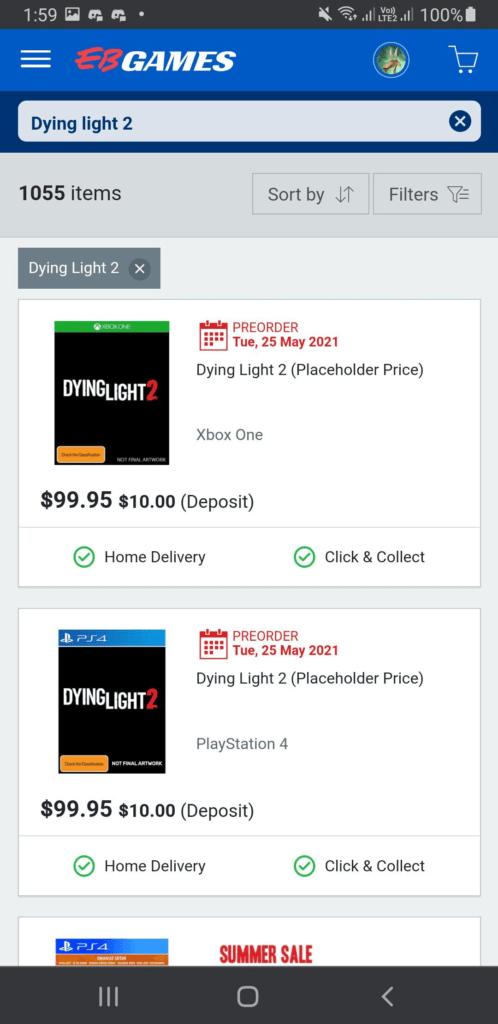 This is a rather difficult release date as this clashes with the release date of Biomutant as well. Could 2021 be the year we see previously rumored games finally see the light of day of release? Maybe even go as far as putting Dead Island 2 in that list?
For now, a May 25th release date should be taken with a grain of salt as this doesn't yet have the official release date from Techland yet.
Dying Light rattled the cage of the zombie survival genre by integrating strong elements of parkour in the game and introducing a lot of robust mechanics that made it stand out in a competitive market.
Dying Light 2 could have the same impact as the original and considering the number of eyes that are currently on the game, it is possible that we could see the series reaching relevancy again.
However, just like Biomutant, Dying Light 2 is still currently listed exclusively for the PS4 and Xbox One consoles only. It is curious as to why both games haven't been ported for the PS5 and Xbox Series consoles yet, considering the extra time they have both taken to development.
For now, let's keep our eyes peeled for more information on the undying world of Dying Light 2.