The Galaxy S23 Ultra is equipped with a Snapdragon 8 Gen 2 update, which has faster CPU and GPU clock rates, allowing Samsung's flagship to perform better in certain benchmarks. The iPhone 14 Pro Max is soundly defeated by its newest rival in 3DMark's Wild Life Extreme, but an intriguing feature of the test is that the Snapdragon 8 Gen 2 actually performs worse in the low present.
PhoneArena conducted a number of performance tests to compare the Galaxy S23 Ultra against its predecessor, the Galaxy S22 Ultra, and other smartphones. Samsung's top-tier model earns the top rank even though the Galaxy S23 Ultra outperforms the iPhone 14 Pro Max in the high settings preset.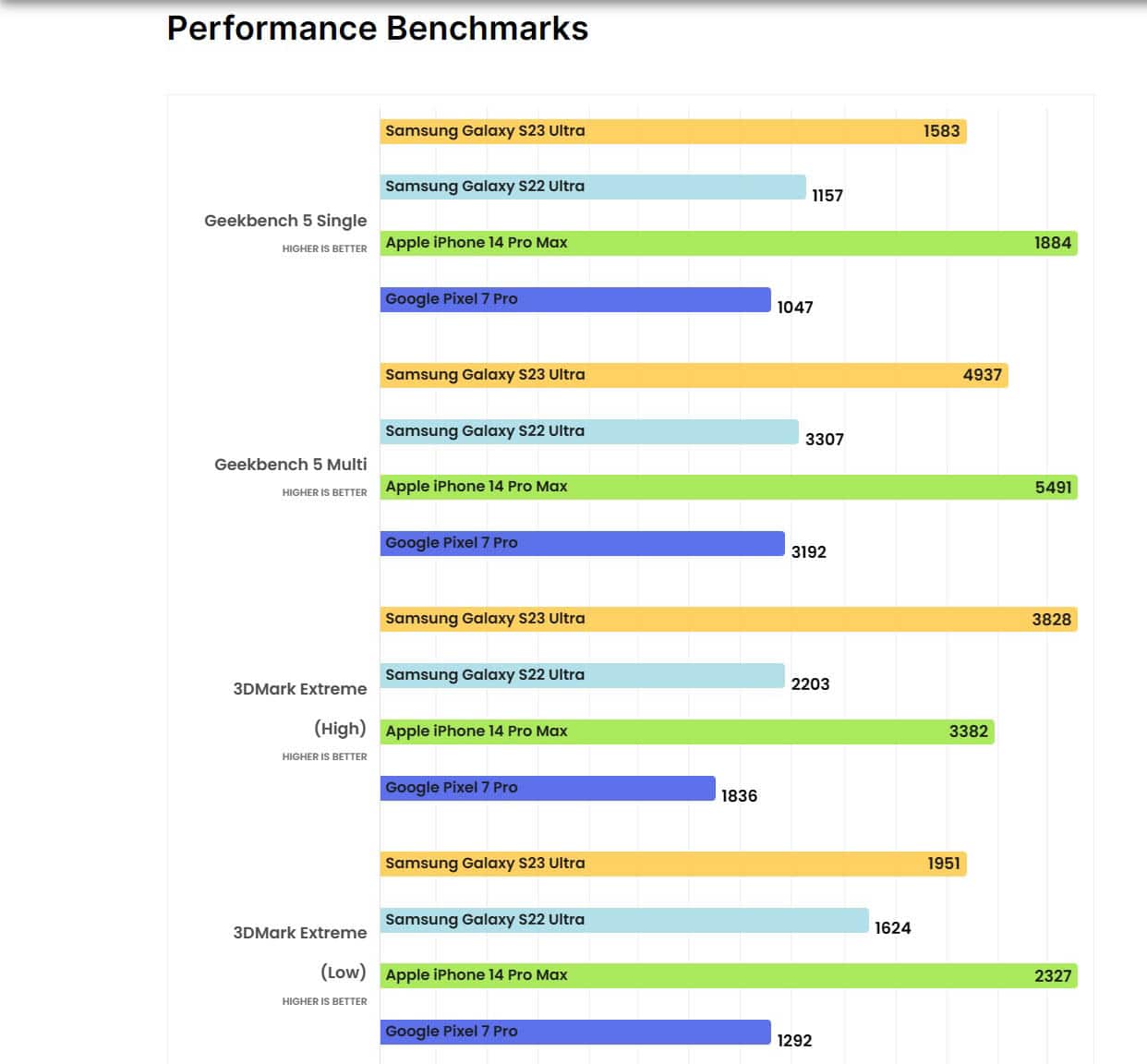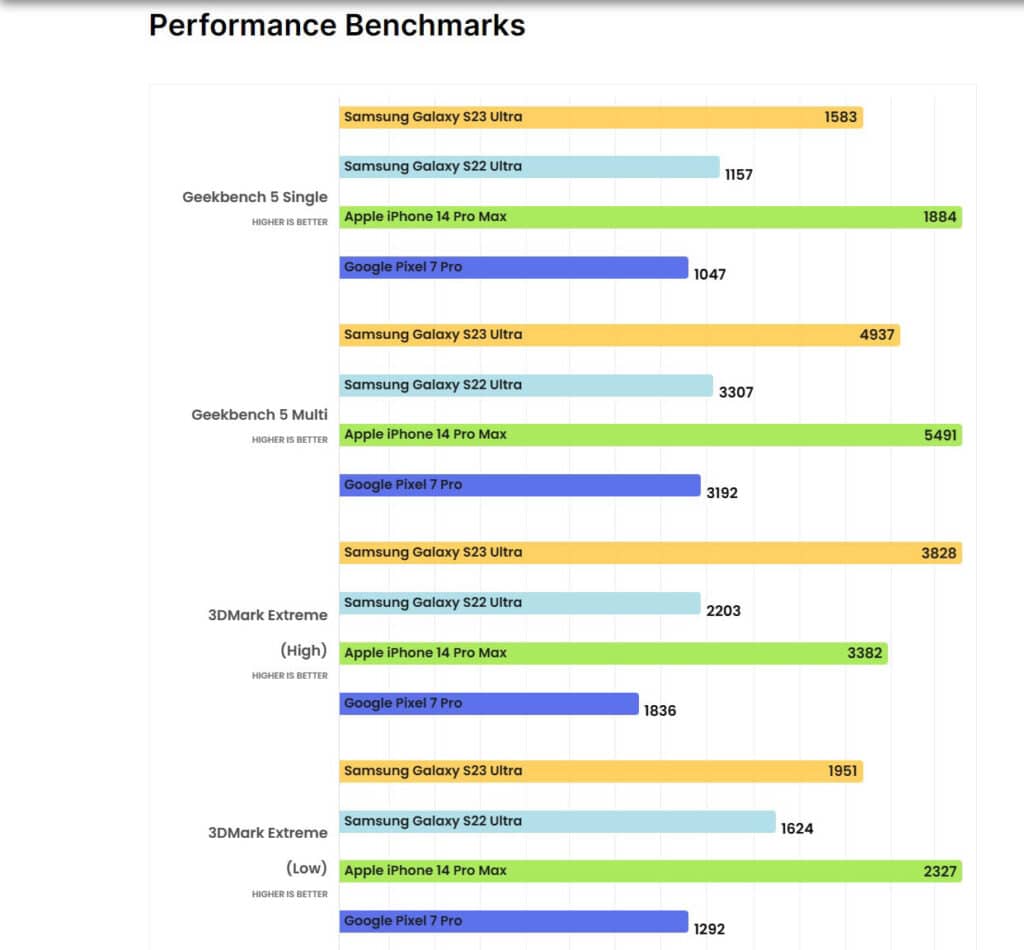 The Snapdragon 8 Gen 3 will have some catching up to do in Geekbench 5's single-core and multi-core test runs, however, since the A16 Bionic in the iPhone 14 Pro Max outperforms the Snapdragon 8 Gen 2. Strangely, the low setting of the 3DMark Wild Life Extreme test indicates that the Galaxy S23 Ultra is, for some reason, slower than the iPhone 14 Pro Max.
PhoneArena doesn't explain why this disparity exists, however it's likely that the chipset has some stability problems that might be fixed in a subsequent firmware update. Due to its defeat by the Galaxy S22 Ultra from the prior year, the Pixel 7 Pro is not even allowed to be mentioned in the discussion. These tests demonstrate that although compute performance on the Snapdragon 8 Gen 2 still lags behind the A16 Bionic, GPU performance has improved significantly.