A few more alleged renderings of the Galaxy S23 Ultra have surfaced; this time, they feature the flagship device in four different colour schemes and from both sides. Phantom Black, Cotton Flower, Botanic Green, and Misty Lilac are purportedly their names.
The Galaxy S23 Ultra, as seen in these images, has a boxier shape than the rest of the series and more Note-like features, including an incorporated S Pen, as many Samsung fans have come to anticipate by this point. Three of the four rear-facing cameras on the Galaxy S23 Ultra are housed in circular cutouts that are all the same size. They seem lovely and are subdued.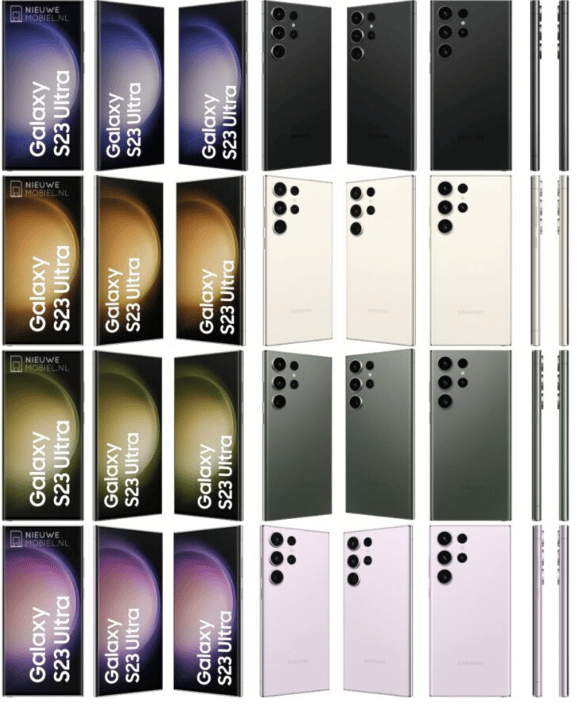 The official wallpapers that Samsung will pre-load on the Galaxy S23 Ultra may have also been hinted at in these fresh images; they all seem to be planetoid objects. This little tweak is in line with Samsung's concentration on enhancing astrophotography and night photography for the company's forthcoming flagship device.
The Galaxy S23 series will be formally unveiled by Samsung on February 1 at Unpacked. Prospective customers may already book the new flagship and get $50 in Samsung Credit after the company announced the date.
Source: Niewemobiel