Samsung is alleged to have delayed the presentation of the Galaxy S23 owing to unanticipated circumstances. The Galaxy S23 was initially expected to go on sale in the first week of February. The Korean juggernaut also looks to be hesitant on the cost of its future flagship handsets, and the business should proceed with caution given the abundance of high-end competitors accessible to customers.
Anthony, who also goes by the name @TheGalox on Twitter, supplied the update. It's probable that Samsung purposefully postponed the release of the Galaxy S23 due to the confusing price. Dummy units of all three incoming models have already leaked online, showing that Samsung is not making an attempt to change the outside shell of their flagship product for 2023.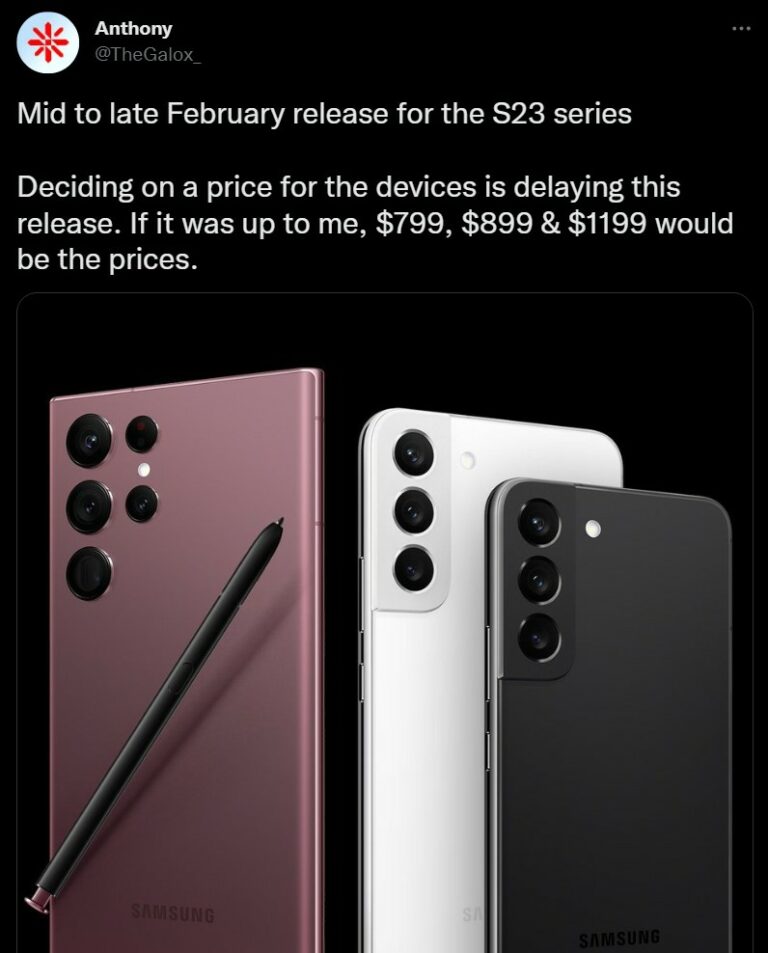 It is not logical for Samsung to increase the price of any Galaxy S23 model, assuming there are little to no visual changes. In order to make the basic Galaxy S23 incredibly competitive in emerging areas, the strategy should be to price it as low as feasible.
If all Galaxy S23 versions include distinctive features like satellite communication, which is currently enabled by Apple's iPhone 14 series, Samsung may be able to charge consumers a higher cost. Customers may find it appealing because all variants arrive with an overclocked Snapdragon 8 Gen 2, but most purchasers probably won't be very concerned with the details.