Action cameras have been the "it" thing for quite a while now. They're easy to use, pocket-size, mountable, wearable, lightweight and some of them are even fully waterproof. They still are some of the hottest gear to have in the video and film realm of today. However, because they've grown so much in popularity there are now a lot more of options you to sieve through. This can be very tricky. But hey, that's why the Gadget Gang is here. For situations exactly like this. How could we not come up with the best action cameras list to help you out.
Anyway, as GoPro still reigns supreme in today's world of action camera, as will be clear even on this list, there are several other new players worth a mention. From no-name budget developers and manufacturers to huge conglomerates such as Sony. Each of the cameras we've highlighted is adept at shooting high-quality videos as well as being fun to use. While action cameras are principally associated with shooting videos, the best action cameras provide awesome still shots as well. Without further ado, here's the list of what you should be considering.
GoPro Hero7 Black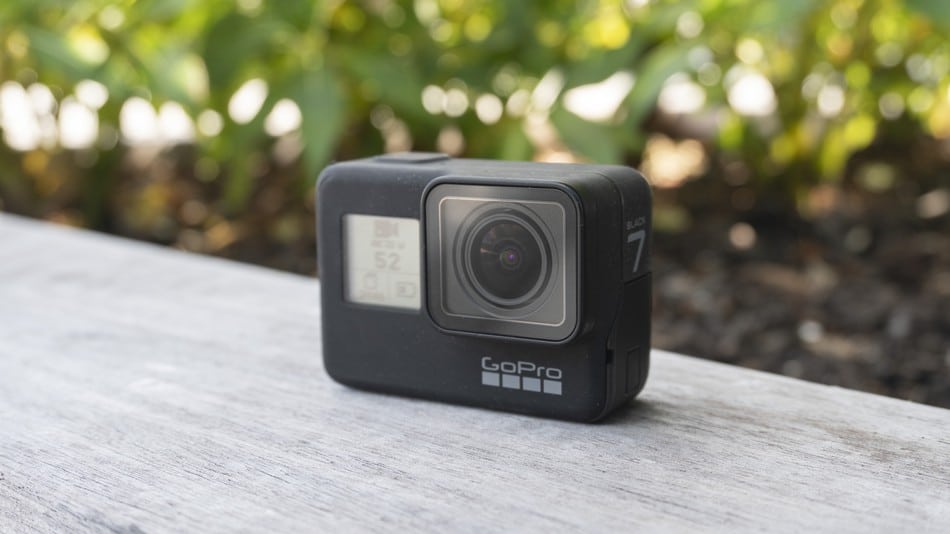 Okay, if you thought Hero6 Black was the best GoPro had to offer, you'll need to think again. There's a new big kahuna in town and undoubtedly the new action camera king hands down. While they may share similar headline video specifications, the new Hero7 still has a number of major improvements on offer. The most notable being the introduction of their brand new HyperSmooth image stabilization tech. This is actually a very impressive feature that helps deliver gimbal-smooth video footage.
An additionally interesting new feature is TimeWarp video. This is a concept that combines HyperSmooth, stabilized hyper lapses, with regular time-lapse, frame-by-frame shooting, which still can be done separately. Also, the user experience has been improved through a user interface overhaul. Delivering silky-smooth 4K video footage, there's no place for the Hero7 Black but at the top of our best action cameras list.
GoPro Hero6 Black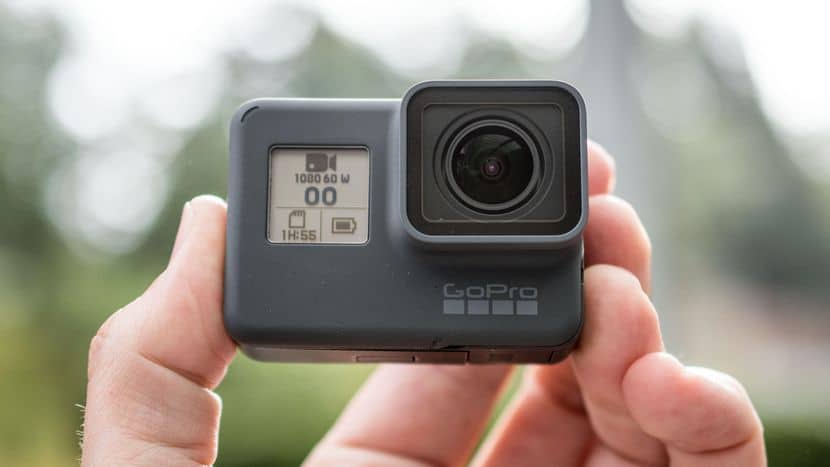 Don't get it twisted, the older flagship model from GoPro is still an astounding buy. Many miles ahead of most of its competitors. There really is nothing much not to like when it comes to the genre-defining Hero6 Black. Yeah, it might cost a pretty penny, but the 4k video recording by this action camera at around 60fps is simply too hard to beat. However, that is partly because of its low-light performance enhancement. It's also because it has excellent image stabilization tech that helps keep camera shake at bay. It also has a Voice Activation system which proves quite useful in those moments both your hands are full. Its waterproof (10m depth limit without housing), as well as drop-proof design, makes this action camera insanely useable as well. This is further solidified by it outstanding Quik smartphone application which is accompanied by QuikStories. Perfect for Social.
Sony FDR-X3000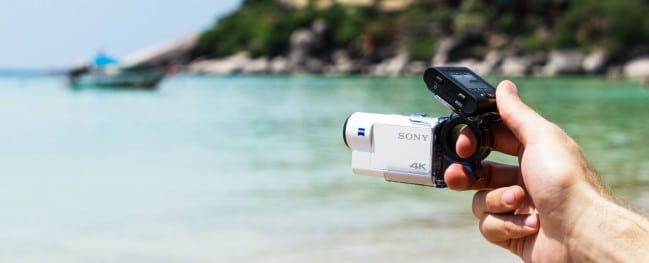 For a camcorder, this Sony product offers the most stabilized image quality. This camera is ideal for those of you that have hands that are naturally jittery or bounce around a lot. Anyway, concerning image quality, the truth is, this action camera product from Sony ranks up there alongside their more famous GoPro counterparts. Models such as this one shoot 4k videos and are also easy to use. It lacks the fine tuning features similar to those that the Hero6 has on offer. However the FDR-X3000's inbuilt optical image stabilization one-ups most other cameras in this field.
Actually, that's even a large reason why it made it to the list. The BOSS or Balanced Optical SteadyShot as it's known in full really offers true stabilization. Optical stabilization means the sensor and/or lens counteracts motion by physically moving. This is a lot better than Digital stabilization which crops then pans and scans. This process usually doesn't result in high-quality images.
Yi 4k+ Action Cam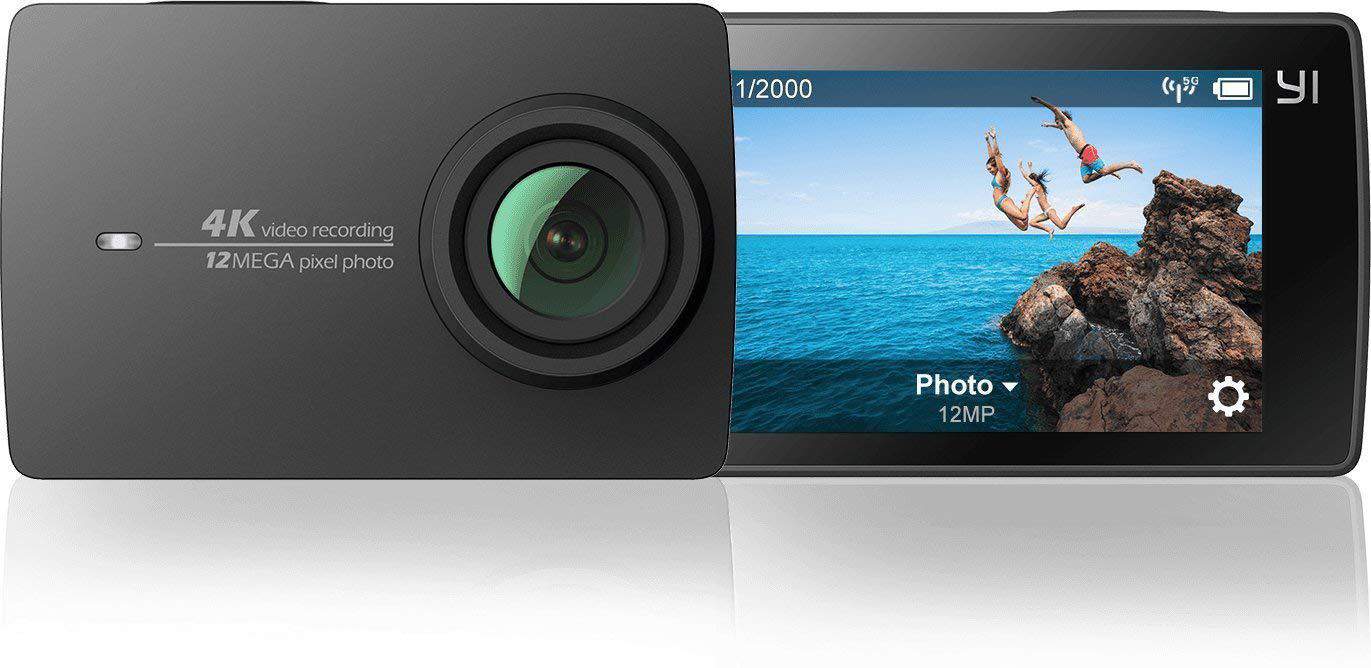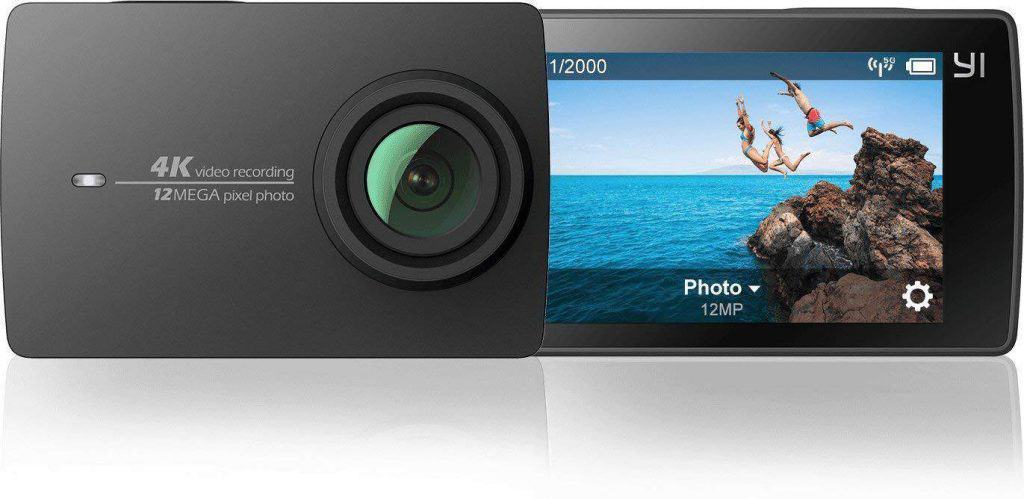 This action camera may not have any waterproof capability, but it offers top specifications at a relatively low cost. Most people looking for high-quality action cameras will automatically first consider the latest GoPro products. They won't be wrong. However, that type of hardware is normally accompanied by a hefty price tag. This product from Yi Technology which is relatively price-friendly offers slightly more value for money. For instance, its touchscreen is slightly larger than that of the Hero6 and its 4K video output at 60fps rivals that of most of its competitors.
The results are colorful, smooth and well-detailed. Its user interface is also both super-simple and super-fast. Unfortunately, it lacks a GPS system as well as a waterproof housing unit. Other than that, this lesser known brand of action camera has the ability to punch it out with the big dogs in the industry. Try it out and see for yourself what this camera is like.
Garmin Virb Ultra 30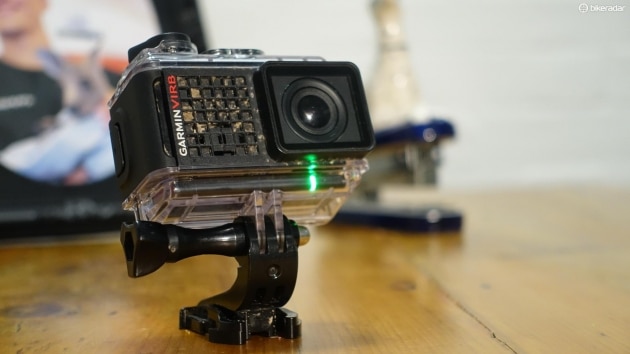 Might you be looking for a camera that uses real data to track your activities? Well, if you're reading this then you're in luck. The Virb Ultra 30 is what you need in your life. This one is for those of you outdoors, health and sports enthusiasts that are into monitoring their progress. Garmin decided to go a little further than most action cams have by building a device that has the ability to collect additional data hill-grade, g-force, position, speed and much more. So aside from being able to watch video footage on how fast you can ride a bike, you can also get to see the actual incline and MPH. Awesome, no? The information is displayed at the top of the footage. Honestly, that feature alone is why we had to consider this as one of the best action cameras so far. Wouldn't you?
Now with that, it's about that time to end this particular post. We really hope it proved helpful. We strive to make anything tech related easier for you and we thought our insight may be good for you when trying to navigate this GoPro generation of action cams. At Gadget Gang, we take such things very seriously and you're always our top priority. However, until next time. Adios!