If your Android smartphone is something you use to play games with a lot as well, then you might want to consider getting yourself an Android controller. Guess what? As always you can count on the Gadget Gang when it comes to such. Of course we'd have for you a best Android controller list, I mean come on. Anyway, in a world where your smartphone has become so much more than just a tool for communication, gaming has largely become part and parcel of the Android package experience.
Besides, there's always that little time that needs killing, how better to do that than play a quick Android game, no? However, where some games require 'Touch Control' for instance card games and such, others may not work so well with that feature. Case and point 1st Person shooters. For such games you sometimes just truly need an Android controller to be effective in the game. So, without further ado, below is a list of the best Android controller 2018.
GameSir T1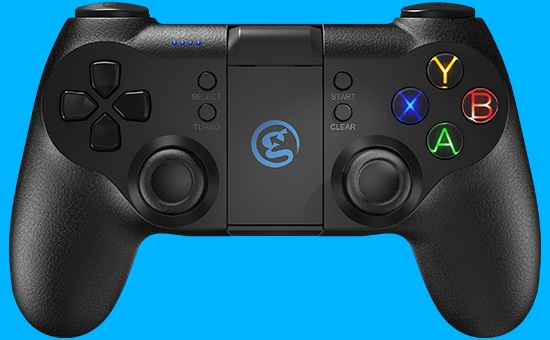 This gamepad works well with most Android smartphones as well as tablets and features a modern design. It actually also works very well with steam. It uses wireless technology to connect to your smartphone. However, if you want to use it on your PC, you'll have to connect it using a USB cable. It's compatible to Android 4.0 versions (or higher) as well as Windows 7. A high functioning bracket is featured on the controller which is designed to act as a phone mount. Any phone with a measurement between 3.5-6 inches can be attached to the mount. The mount is firm and safe, making sure your phone sticks in place. This gamepad also has a 360 degree joystick alongside D-pad buttons. This helps enable maximum performance. A rechargeable lithium battery is included in the package and it lasts around 18 hours.
MYGT Android Controller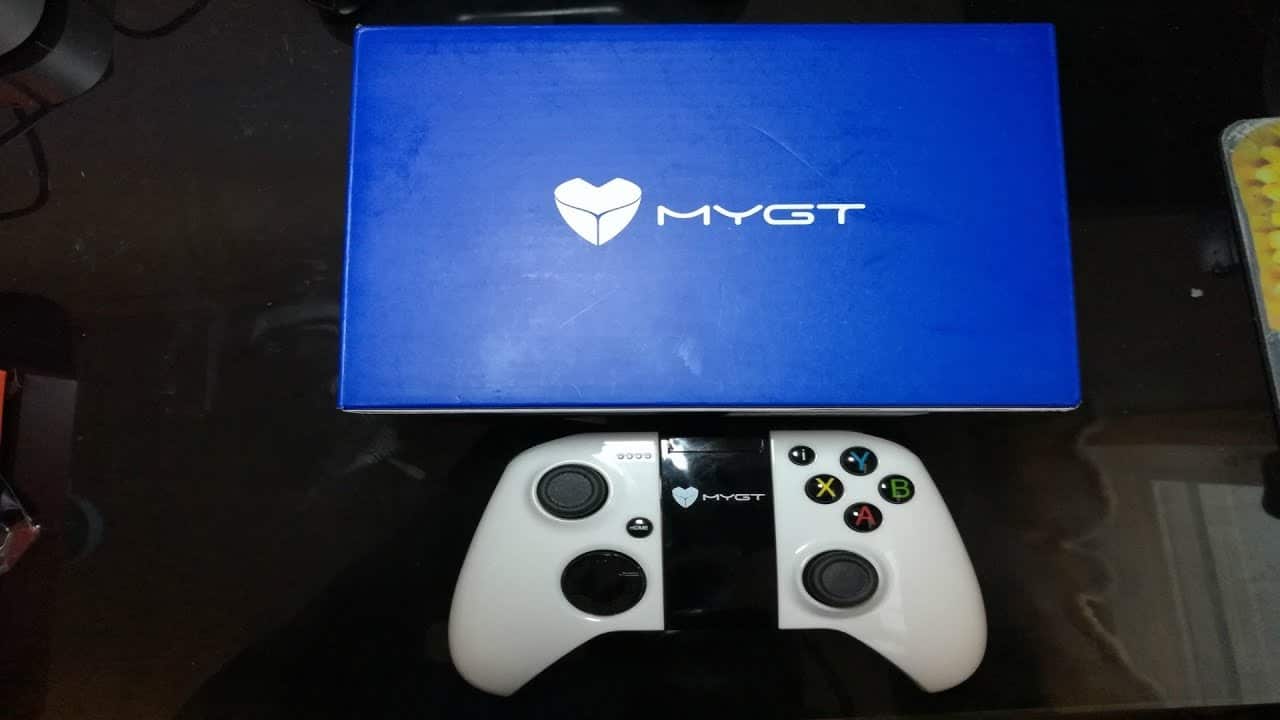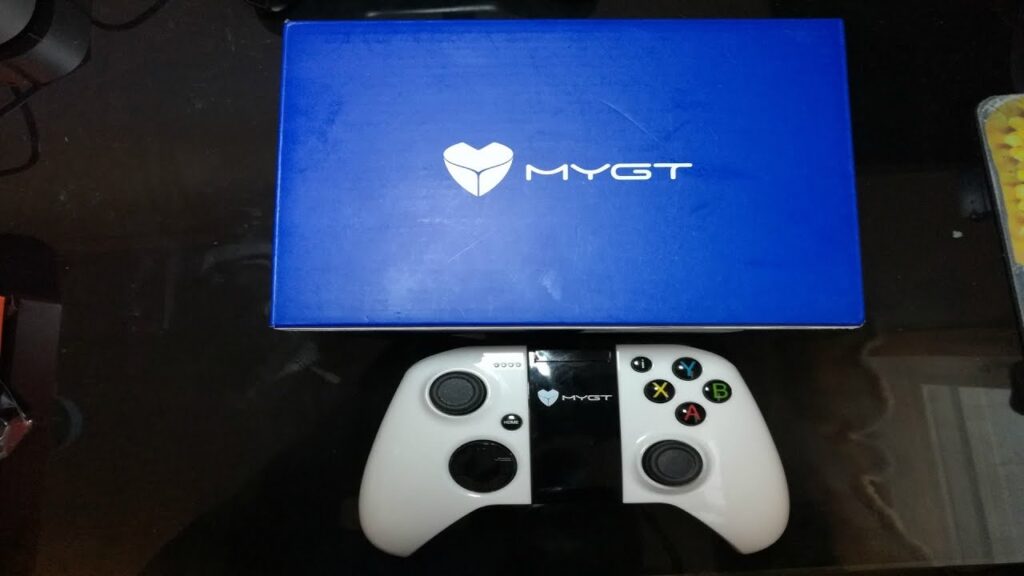 This modern wireless Android controller features that new and popular Predator-like design. This gamepad is also compatible to Android 4.0 versions (or higher) just like the previous one we highlighted. However, what makes it super modern is its VR compatibility capability as well as the fact that it can support top VR platforms the likes of Samsung VR and Oculus Rift. It also supports Bluetooth 4.0 (or higher), allowing for wireless connectivity, and USB connection as well. It contains D-pad sticks alongside dual analog controls. Its mount can support phones that measure between 4-6 inches. Its rechargeable battery is in-built and a USB cable is provided for which you'll use to charge the controller with. A thirty day money back guarantee is attached to this particular product accompanied by a two year warranty. How cool is that, huh? The developers are confident with their stuff.
Moga Hero Power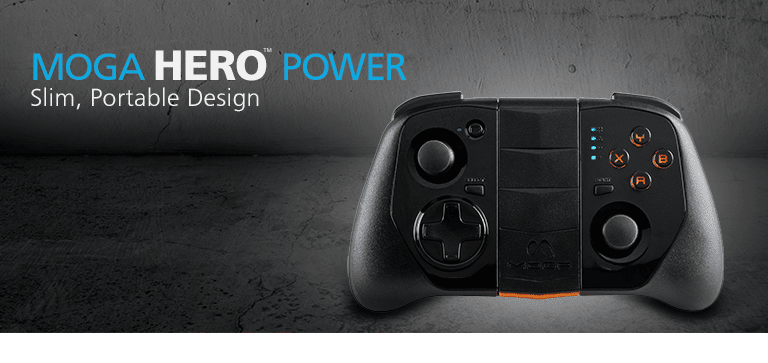 The third on our best Android controller 2018 list is none other than the Moga Hero Power Android controller. Moga Android controllers have been in circulation for a very long time. Nevertheless, they've always managed to offer excellent control and performance in games designed for Android. One of the best things about this Android controller is its great ergonomic design as well as its full-size controller feature. Both this features combine well to give the ability to play for long periods of time without hurting your hands. Its dual analog layout is rather typical. Two joysticks located at the bottom with the arrow keypad to your left and buttons to your right. Your triggers are located at the top. Nothing really unique here as you can see, however, all you truly need it to be as functional, yes?
8Bitdo Zero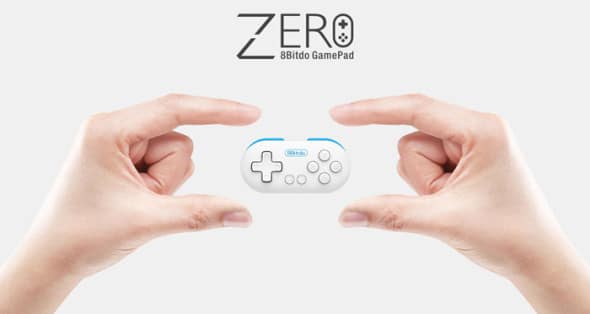 Are the old SNES days something you'd like to return to? Have you been reminiscent of them lately? If so, we've got something for you that you may want to consider checking out further. The 8Bitdo Zero Android controller. With this gamepad, you get a clean retro-style look. However, it isn't really for everyone. It's relatively small which means there isn't a lot of room for buttons. With that said, it's actually very ideal for Android arcade games. But unfortunately, that's about it. You won't get good control when you're playing full-blown 1st person shooters. Its small 180mAh battery should last you up to around 18 hours of play time.
SteelSeries Stratus XL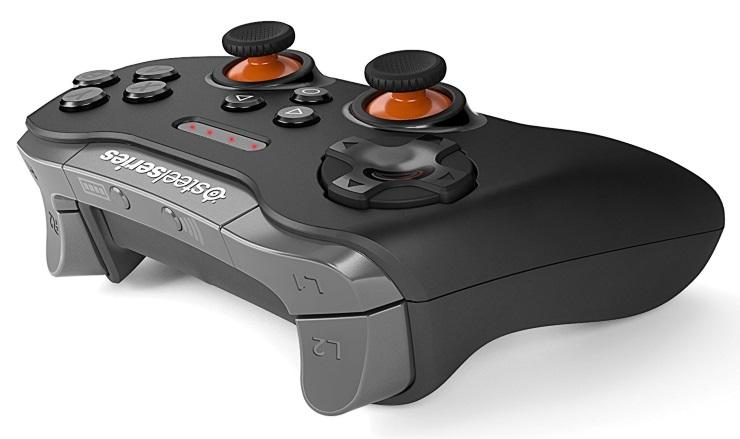 This happens to be another traditional gaming controller. It's a full-size, large Android controller that's bigger than most of its other counterparts found in the Stratus line. Hence its XL tag. It's a standard console controller, which means it'll blend well with Android games that have a little awkwardness in their touch control. In fact, this controller is very similar to that of the Xbox One. As far as button and joystick placement that is. Sadly, it has one major downside. The controller lacks an inbuilt phone mount. Yeah, that sucks. This means that you'll have to figure out on your own how to prop up your smartphone while you use the controller.
KINGAR Wireless Controller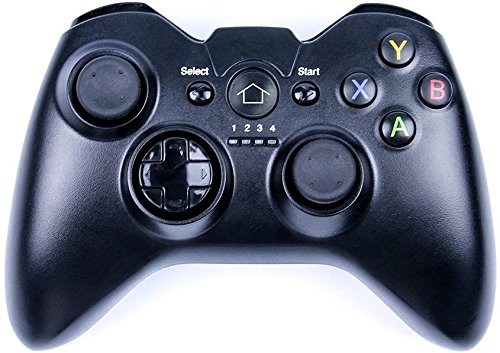 This is another Android controller that uses wireless connection technology as well as having a USB connection option. It supports Android 3.2 (or higher) versions and 4.3 (or higher) iOS devices. It also features 3.0 Bluetooth tech with a range of 8 meters and comes with a rechargeable battery that should last you around 20 hours from one full charge. This product is another that is attached with a thirty day money back guarantee alongside a one year warranty. However, its most prominent feature is its telescopic mount. It has the ability to hold both phones as well as pads measuring between 5-10 inches. It's best used with Android, but it does pretty good with iPads and iPhones as well.
There you go. A list of the best Android controller 2018. How awesome is Gadget Gang, no? As always, we got you. Know this, there's no real winner among all the controllers mentioned above. Each of them has that something special they have to offer. Overall, they're all great options. You'll just need to figure out what truly works for you. Hopefully, this article has helped out with that a bit. For your gadget news, stick with us.