Inverting colors is an accessibility feature essential for every new mobile phone. Its purpose is to swap the white colors with the black colors and the dark colors with white, basically inverting the colors on your screen. Its purpose is to increase the readability of text, adding contrast between text and images for better visibility. Let us learn how to invert the colors on your Android device!
Inverting Colors on Android
There are two main ways to invert colors on your Android, from Settings and the notifications bar. You can navigate through your device's settings and toggle it on, or you can simply enable it from the shortcut in the notification bar. One of the advantages of this feature is that apps that do not offer dark mode can be forced into dark mode by inverting colors. Let's take a look at how to do it both ways:
Also Read: How to Presave on Spotify
Inverting Colors From Settings
One of the two ways to invert colors on your phone is by going into your phone's settings and enabling it through accessibilities. Follow these steps to invert colors on Android by going into settings: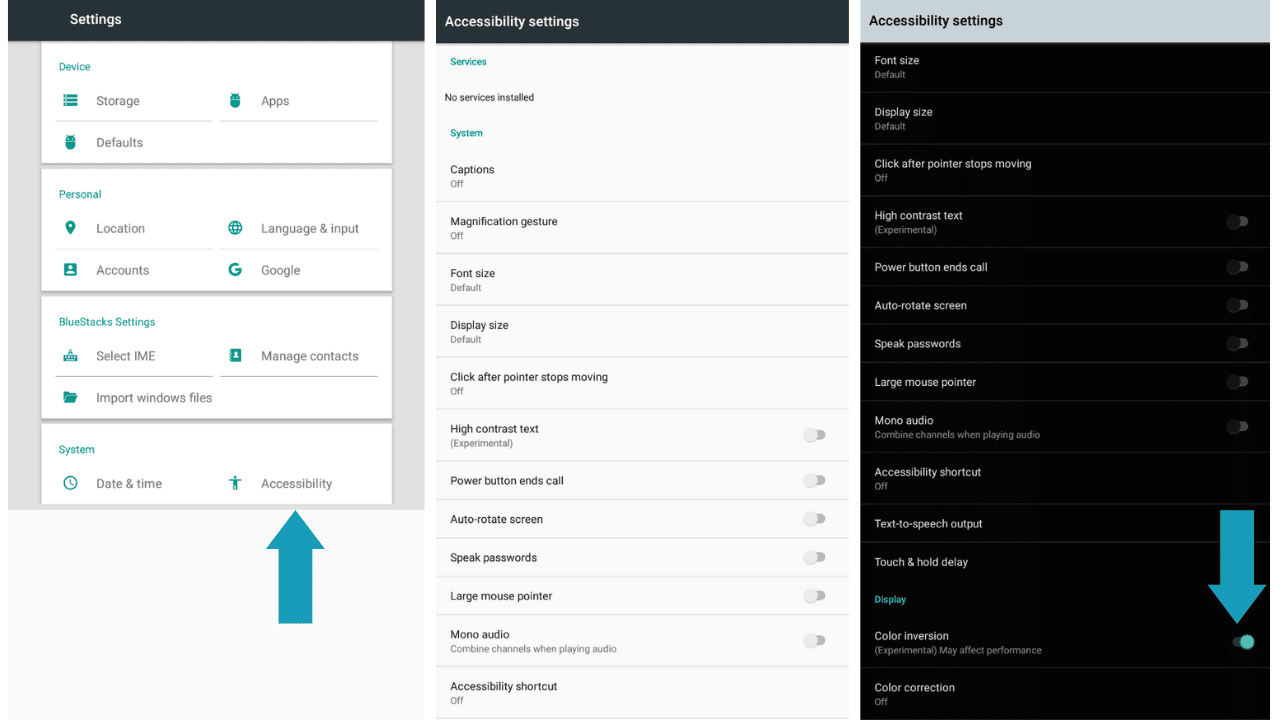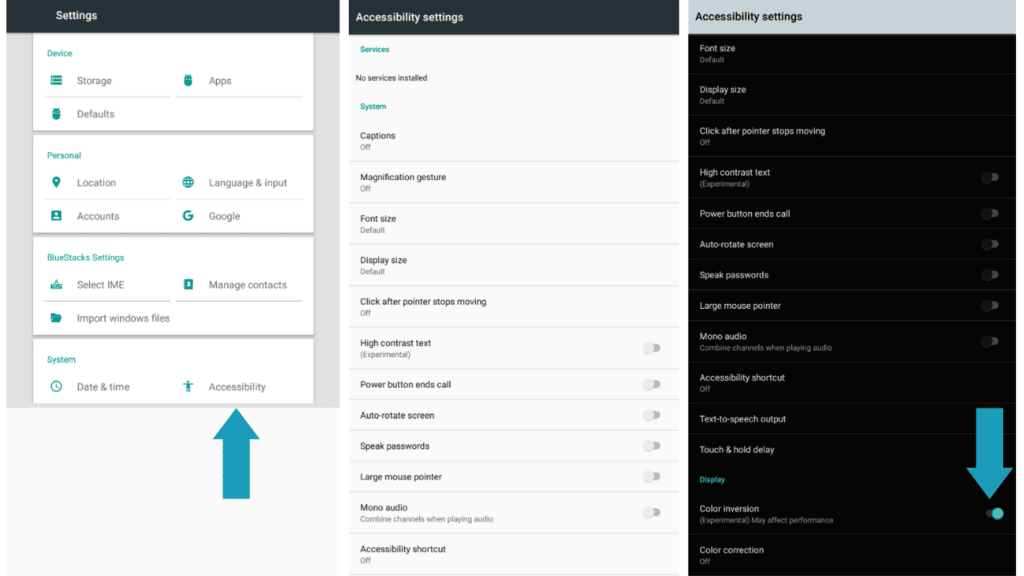 Firstly, go to Settings on your phone.
Next, scroll down and go to Accessibility settings.
Now scroll down and find Display.
In Display, you can find the color inversion.
Lastly, toggle Invert Colors.
Inverting Colors From the Notification Bar
The second way to invert colors on your phone is by opening the notification bar and toggling Invert Color from the shortcut. Follow these steps to enable it: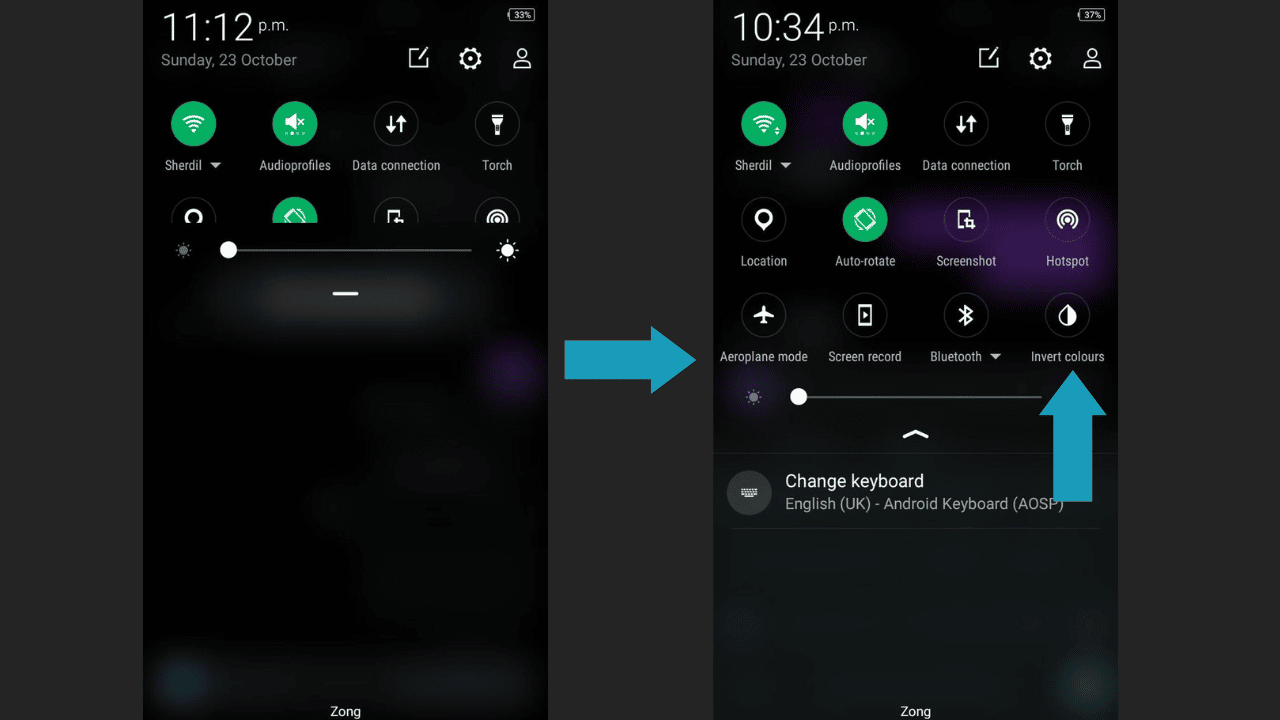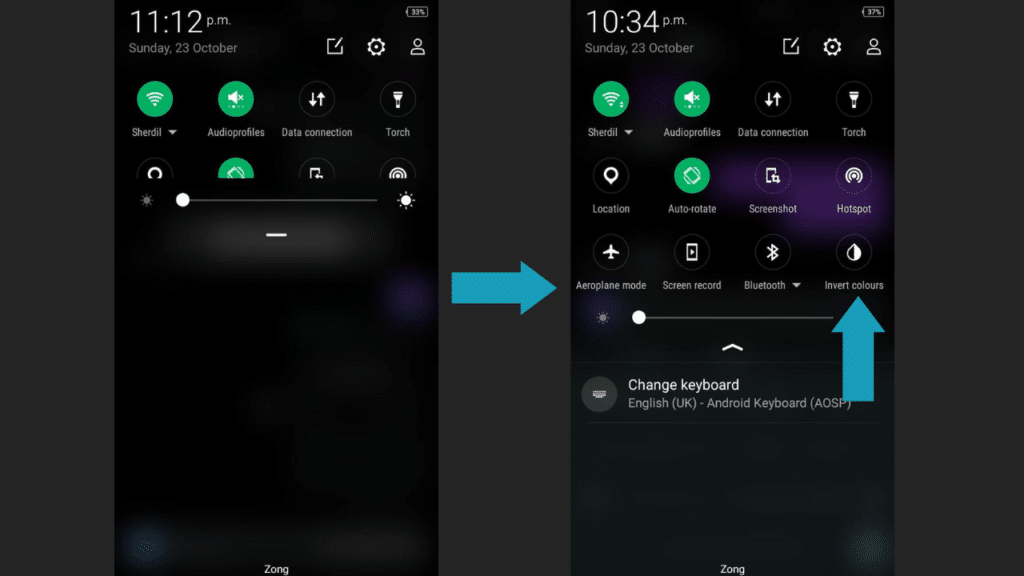 Firstly, pull down the notification bar from the top of your screen.
Next, swipe to the left to show more shortcuts and find Invert Colors.
Finally, tap Invert Colors, and your phone's colors should have changed.
Conclusion
Color inversion is a great feature that allows users to read text better as well as help with apps that do not currently have a dark mode by forcing them to appear in dark mode by inverting the white colors to black. It can invert the whites to black and vice versa. Do you use inverted colors on your Android? Did you find our article helpful? If so, let us know in the comments below, and react with an emoji!