The vivo X Flip is a vertically folding smartphone that has been in the news recently. A vivo device with model number V2256A, thought to be the vivo X Flip, went through Geekbench, disclosing key specifications even though vivo hasn't said anything about its debut yet.
The vivo V2256A features 12GB of Memory and runs Android 13. The Snapdragon 8+ Gen 1 processor's presence is confirmed by the benchmark database, supporting earlier claims that the vivo X Flip was powered by this particular chip.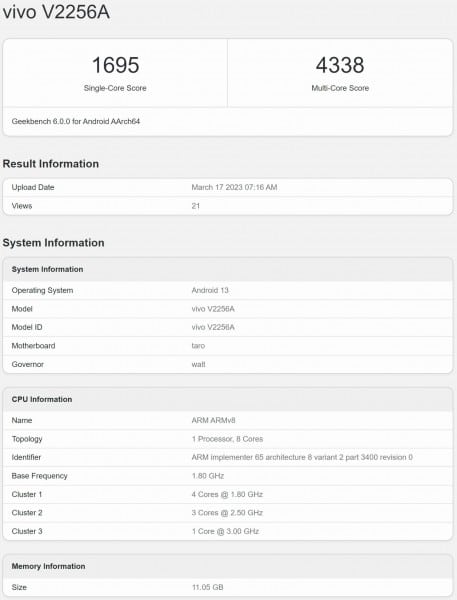 In addition, a 6.8″ FullHD+ 120Hz folding display, a 4,400 mAh battery, and 44W fast charging are said to be included in the vivo X Flip's specifications. The smartphone's cover will have two cameras: a 50MP main (IMX866) and a 12MP ultrawide camera (IMX663).
Despite all of that, nothing more is known. We do not yet know the Vivo X Flip's price or when it will be released, so those questions remain unanswered. Both of those two pieces of information appear to be the most significant right now. It's just a matter of time now that the phone has been tested on Geekbench before this announcement becomes public.
Source: GSMArena