Launching only a few months after the introduction of the iPhone 15 Pro and iPhone 15 Pro Max, the Xiaomi 14 Pro is expected to be the first Android device to switch to a new Titanium chassis.
Ice Universe has revealed a slate of next flagships from Xiaomi beyond the Xiaomi 14 Pro. There are said to be four different versions in the 14 series: the standard 14, the 14 Pro Plus, the 14 Ultra. Only the 14 Pro has been confirmed to have a titanium frame, but we suspect that Xiaomi will use a different material for the 14 Pro Plus and 14 Ultra, given their names suggest they will have somewhat superior hardware.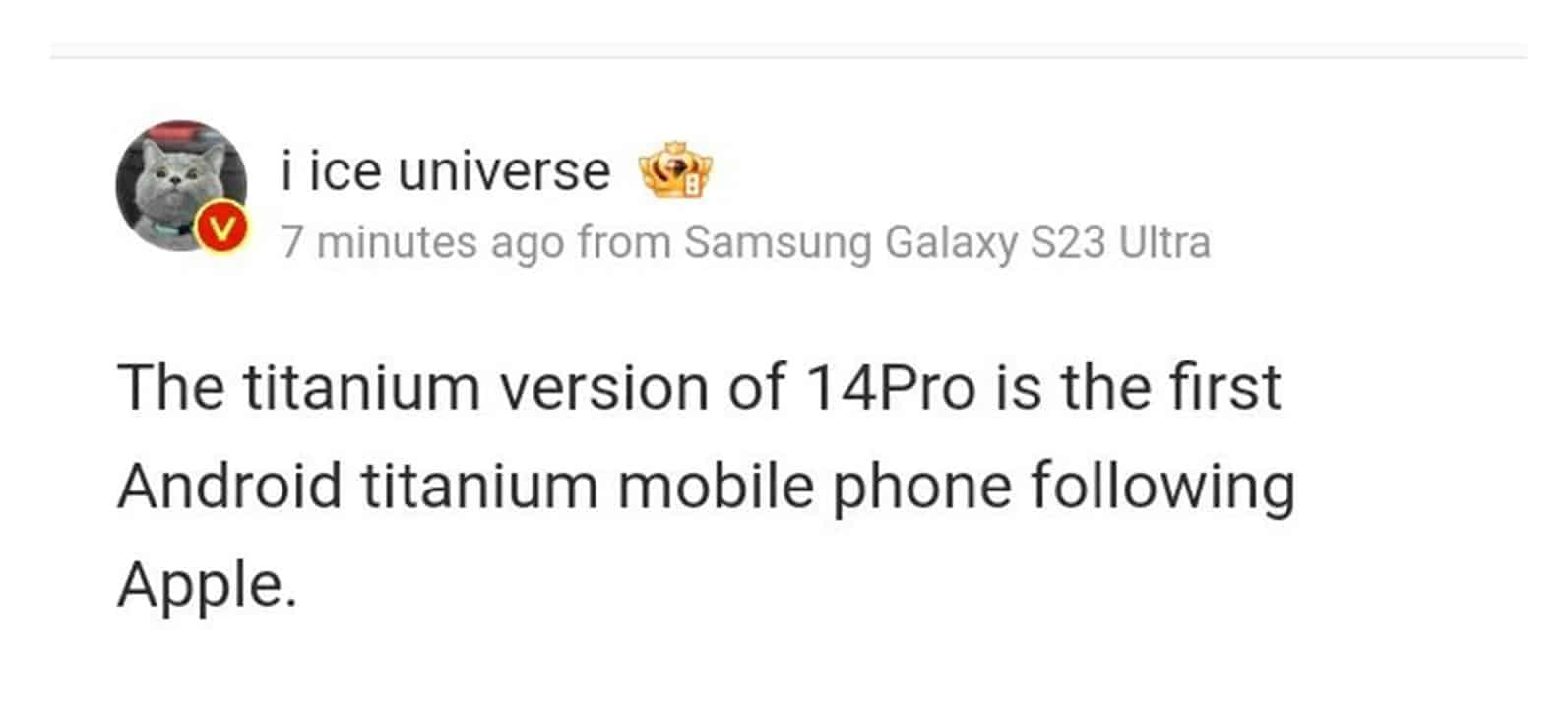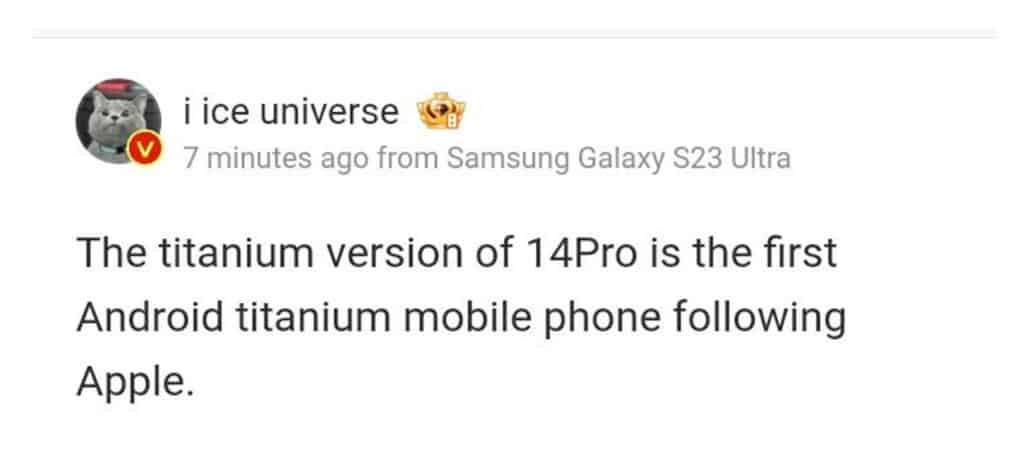 Titanium is said to be specific to the Galaxy S24 Ultra from Samsung, making it maybe just the second Android smartphone (after the Xiaomi 14 Pro) to eschew an aluminum body. With this, you could expect a price bump on the Xiaomi 14, but that isn't certain yet. Make sure to keep following us for more details on this development.