Major strides are currently being made in the Blockchain arena. There are already hundreds of cryptocurrencies trading today. Investing in these digital coins is one of the most financially rewarding activities. However, managing your cryptocurrency can be quite challenging.
Mining, trading, exchanging and storing cryptocurrency are often performed in different locations. Hence, managing your digital coins can seem like an uphill battle for the inexperienced trader or investor. Thankfully, Javvy takes all the complication out of it. Read on to discover more!
Discover Javvy!
https://www.youtube.com/watch?v=iUX9vWdJTJc
Javvy is an application that allows you to interact with your cryptocurrency in one convenient location. It provides the features which you need to buy, sell, mine, manage and exchange your digital currencies. Javvy also provides a very secure cryptocurrency wallet. Therefore, you can be sure that your cryptocurrency holdings are safe.
This application was developed to hasten the mass adoption of cryptocurrency. It is the solution that traders and investors have been waiting for. Javvy is based in the Cayman Islands.
Javvy's technology
This is a financial application built upon the Ethereum ecosystem. It is a digital currency management software and wallet. Through its features, Javvy serves as a cryptocurrency aggregator. This means that it enables you to trade, store, exchange and mine digital coins from one convenient location. This eliminates the need for dealing with multiple exchanges and wallets. Javvy is very easy to use. It has a simple registration process and quick ID verification. This Blockchain solution combines a platform and a token.
Javvy Initial Coin Offering (ICO)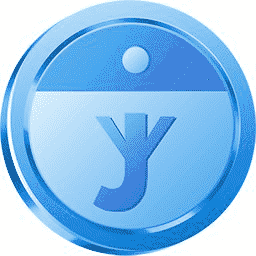 Javvy token (JVY)
The Javvy cryptocurrency is currently available for purchase in a live ICO. This event started on December1st 2018 and will end on February 28th 2019. The Javvy token is symbolized as JVY. 1 JVY is equivalent to 0.0004 ETH or 0.0857 USD. The cryptocurrency can only be purchased using ETH. There are 100,000,000 JVY available for purchase. Anyone from all over the world can visit their official website and make purchases. However, China is currently restricted.
JVY token distribution plan
The JVY token underwent trans-mining before offering through the ICO. 45.00% of all tokens were mined during this process. They amounted to 150,000,000 JVY.
30.00% of the total supply is being offered in the ICO. This translates to 100,000,000 JVY.
The Javvy wallet supports buy and sell orders. To facilitate this, 10.00% of all tokens were set aside. They are 25,000,000 JVY in total.
The Founding Partners of Javvy receive 5.00% of all tokens that are available. This is a total of 12,500,000 JVY.
After the ICO, a number of JVY will be set aside to retain and attract technological talent. Advisors, influencers and key individuals in the Javvy community will also receive JVY. Both groups will receive 5.00% of all tokens. This is a total of 12,500,000 JVY.
The team behind Javvy
Javvy is the result of collaboration between talented technologists from all over the world. They are passionate about cryptocurrency and delivering mass adoption of digital coins. They purpose to provide a convenient, secure solution for the buying, sale and management of cryptocurrencies.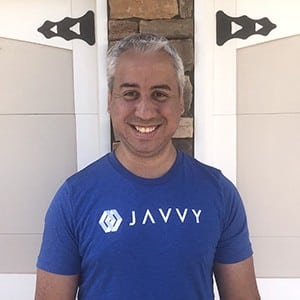 Brandon Eliott
Brandon Eliott is the Chairman and Chief Executive Officer (CEO) of Javvy. He is experienced in Blockchain technology. Always ready to learn new strategies and methods of cryptocurrency management, Brandon is a founder and the strategic leader of the company.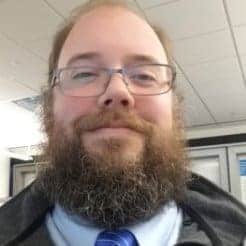 Frank Grogan
Frank Grogan is experienced in a number of technology aspects. They include cyber security, assessment of risk and networking. He is one of the founders of Javvy. Frank serves as a consultant for the company.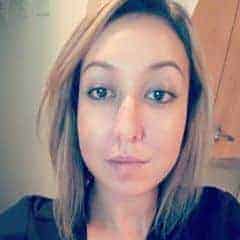 Danielle Honeyman
Javvy interacts directly with the cryptocurrency economy. Therefore, it needs a business development manager. This responsibility falls on the able shoulders of Danielle Honeyman. She has extensive experience and in-depth knowledge on how to assist cryptocurrencies in boosting the outcome of their Initial Coin Offerings (ICOs). Danielle directs the development of technical strategies required to integrate trading activity into the Javvy wallet. Hence, she is instrumental in boosting the functionality of the application.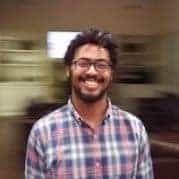 Kirubel Girma
Kirubel Girma is the Chief Innovation & Product Officer (CIPO). He has spent many years constructing quality, customized applications for clients. He assists with the development, maintenance and updating of the Javvy application. While doing so, he applies best practices and strict methodologies to ensure quality, rapid and efficient performance.
With Javvy, you can trade in any cryptocurrency today. Not only does it allow you to buy, sell and invest, this application also helps you to buy a special token known as the JVY. This application is a trader's best friend!