Beep Beep! An alert has just arrived on your phone. Bitcoin just rose in value by 300%! Everyone is cashing out and you'll lose a fortune if you're late to the party! You fire up your laptop and within seconds, you are on Coinbase selling your Bitcoin! In a matter of minutes, you've amassed a tidy sum that would make any ordinary stockbroker salivate and it's all thanks to Coinbase.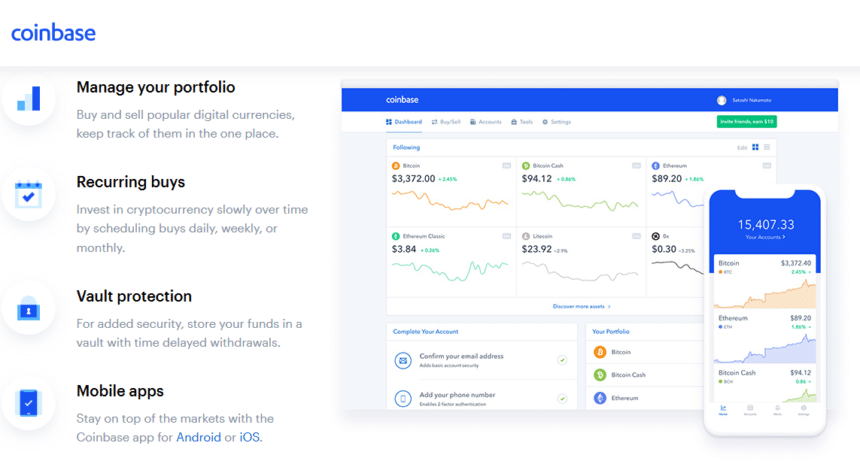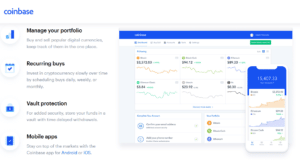 Considered the de facto cryptocurrency exchange, Coinbase is a platform where you can buy, sell, transfer and even store digital currency. It is effectively the biggest cryptocurrency exchange in the United States of America!
Coinbase has played a huge role in the mass adoption of cryptocurrency. It is such an important element of the system that market movements on this exchange can sway the value of cryptocurrency globally! Under the leadership of CEO Brian Armstrong, Coinbase has established itself as a crypto behemoth. However, the exchange has recently been plagued by a swarm of critical problems!
What's wrong with Coinbase?
Thousands of users have complained about Coinbase over the last few months. The exchange is suffering from major technical glitches and performance issues. Here they are:
Inaccessibility
Accessing Coinbase has been marred by difficulty over the last few months. The exchange has been displaying erratic up-time. Sometimes it is available and other times it is not. Those who are not able to gain access receive messages displaying "ERR_SPDY_PROTOCOL_ERROR".
Login problems
For those who are lucky enough to arrive at the Coinbase home page, logging in becomes the next hurdle. Even after inserting one's login name and password correctly, the exchange is displaying a "password incorrect" message! Trying to change your password won't help either. Not only is the Coinbase client support team non-existent, you'll be lucky if a password change link even arrives in your email!
Locked and hacked accounts
Receiving messages about incorrect password is terribly inconveniencing. Having your Coinbase account locked or hacked is much worse! Some clients have come face to face with this horrific realization.
Kungchow was an avid trader on the Coinbase exchange. He woke up one morning to find that his account had been locked! Coinbase had not sent him any warning or prior notification. Poor Kungchow realized that Coinbase had robbed him of more than $94,000!
Efforts to gain access to the account were met with requests for his passport details. Not only did Coinbase take all his money, they wanted to steal his identity too!
Account inconsistencies
The mess at Coinbase is gory and widespread. Some traders in the exchange were actually able to gain access to their accounts. After taking a closer look, their relieved faces slowly turned into expressions of horror! Their funds were nowhere to be seen! Calls to their banks revealed that their money was debited but was not reflecting on Coinbase! This meant only one thing, they got hacked!
Insider trading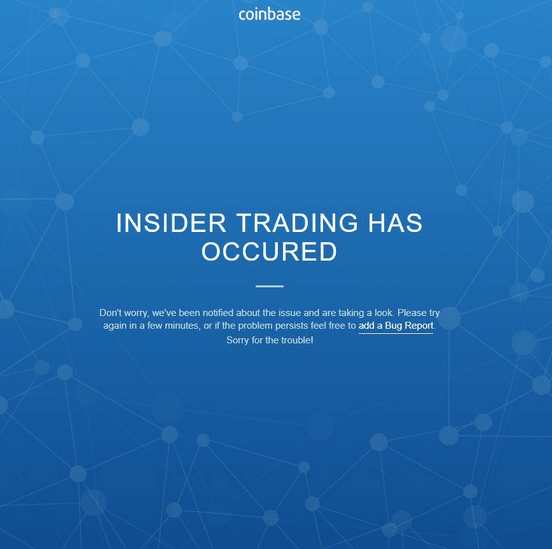 Not only is Coinbase technically inept, it is seething with corruption. Towards the end of December 2018, Coinbase added Bitcoin Cash (BCH) to their list of supported cryptocurrencies. Immediately after announcing this addition, the price of (BCH) skyrocketed! The forked cryptocurrency experienced so much liquidity and value that it actually beat Bitcoin! Inexperienced traders concluded that the excitement propped up BCH. Professional traders such as Jeffrey Berk from Arizona immediately smelled a rat!
After raising concerns of possible insider trading, further investigation revealed that the buy and sell orders of BCH were disclosed to parties close to the company before news of the development reached the public. This information granted them a few precious minutes of unfair advantage. They bought BCH low and waited for the cryptocurrency to rise in value amid the excitement before cashing out. In this way, a select few were able to mint fortunes using BCH on Coinbase before everyone else!
Jeffrey and other ordinary traders like him were so livid at the corruption at Coinbase that they filed a class action lawsuit against the exchange. In light of this turn of events, CEO Armstrong released a statement that any contractor or employee guilty of insider trading would be terminated immediately. Unfortunately, a federal judge dismissed Jeffery's class action lawsuit.
Coinbase is clearly in a very sorry state. Technical incapability, unfair trader treatment, hacking and insider trading have marred the exchange and ruined its reputation. Any trader or investor would be crazy to go anywhere near Coinbase. Clearly, it is time for cryptocurrency traders to look elsewhere. Here are some exceptional Coinbase alternatives where your cryptocurrency, account and personal information are maintained impeccably!
Trade your cryptocurrency in these Coinbase alternatives
Robinhood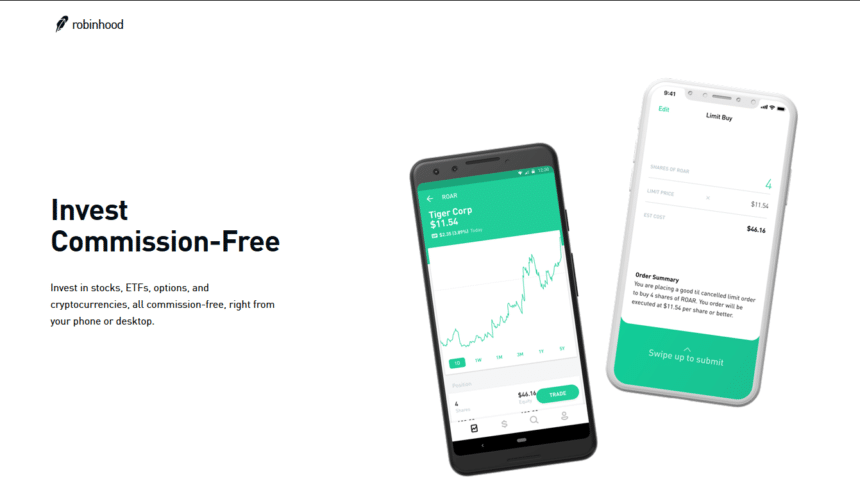 For decades, Robinhood has been one of the best stock market trading applications. In February 2018, it was enhanced through the addition of cryptocurrency trading ability. Right from the beginning, Robinhood has exhibited reliability. The exchange already has a solid reputation after years of facilitating stock trades. Robinhood extends this stellar quality to cryptocurrency trading.
You can easily set up an account on Robinhood through their handy application. There are versions for all devices and operating systems. During registration, you simply fill in some forms, link your bank account and you are all set to trade or invest in cryptocurrency.
While registering on Robinhood, you will be required to provide a Social Security Number. This policy not only goes the extra mile to eliminate fraud, it also ensures that Robinhood is compliant with federal regulations regarding the buying and selling of securities; traditional or otherwise.
On Robinhood, you can trade in Bitcoin as well as a variety of Altcoins. The purchase fees are very low. This makes it far more profitable than Coinbase. Furthermore, all new traders are rewarded with Robinhood stock. You are free to increase your holdings over time as Robinhood expands and grow your wealth. For transparent, compliant cryptocurrency trading, feel free to create an account on Robinhood.
How Robinhood is better than Coinbase
Currently, Coinbase is riddled with unfair operations and corruption. The exchange is clearly in violation of multiple federal regulations regarding investment. In contrast, Robinhood is fully compliant. By requesting applicants' Social Security numbers and other personal details, it fulfills the trader identity requirements of a modern, high volume securities exchange. Robinhood also excludes high-risk states such as Nevada, New York and Hawaii among others. By doing so, this Coinbase alternative protects traders by eliminating the possibility of lost funds or bureaucratic malpractice.
Gemini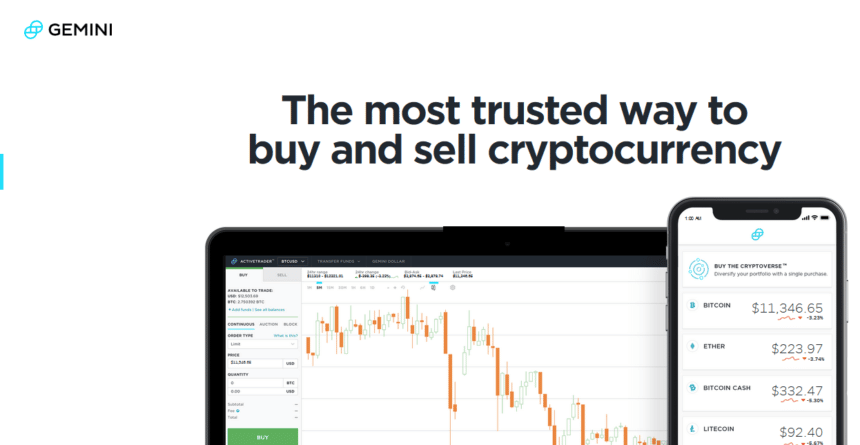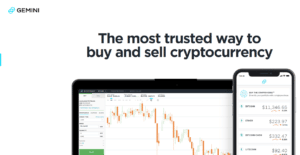 In 2014, Cameron and Tyler Winklevoss founded Gemini cryptocurrency exchange. Ever since its first impression, Gemini has exuded clear-cut professionalism.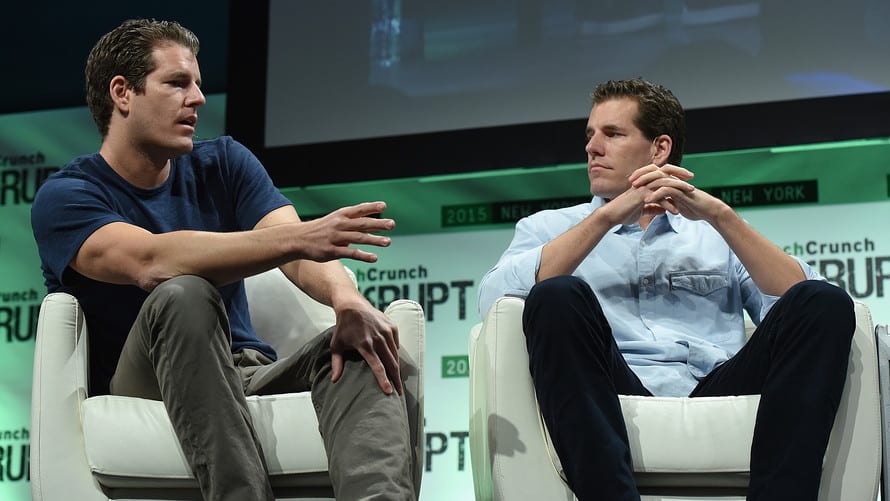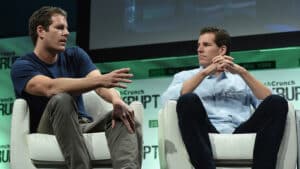 Winklevoss Twins launch Gemini
The Winklevoss Twins tediously navigated regulation throughout 49 states in the USA to ensure that their exchange would be accepted. This resulted in the widest reach across the nation and the world at large. This steadfast attention to detail is reflected in the interface and operations of Gemini.
Gemini provides all the services that you would expect from a cryptocurrency exchange. You can buy, deposit, withdraw and sell any cryptocurrency in the world! Their transaction fees are pegged at a rock-bottom 2.5%. The higher your transaction amount, the lower these fees get! This makes Gemini one of the most profitable exchanges today.
Beginner traders can easily delve into the world of cryptocurrency trading through the Gemini smartphone application. It is clean, intuitive and enables you to buy any digital currency directly from your bank account. For high value, sophisticated trades, the Gemini desktop software provides a maximum functionality order book. Through this facility, professional traders can feel comfortable and secure while interacting with the cryptocurrency market. For cryptocurrency traders who desire to grow from novice to professional, Gemini is the perfect platform.
How Gemini is better than Coinbase
The Winklevoss Twins developed a solution which was ideal for both regular and professional cryptocurrency traders. Gemini provides a safe, secure, wide-reaching and professional trading environment. The exchange is accepted in 49 states across the USA. This Coinbase alternative is also actively used by traders from many other countries in the world. Low value transactions are completed through the intuitive mobile application while substantial ones are executed through a consistent desktop terminal. In this way, Gemini furnishes a high level of professionalism and Coinbase pales in comparison.
Kraken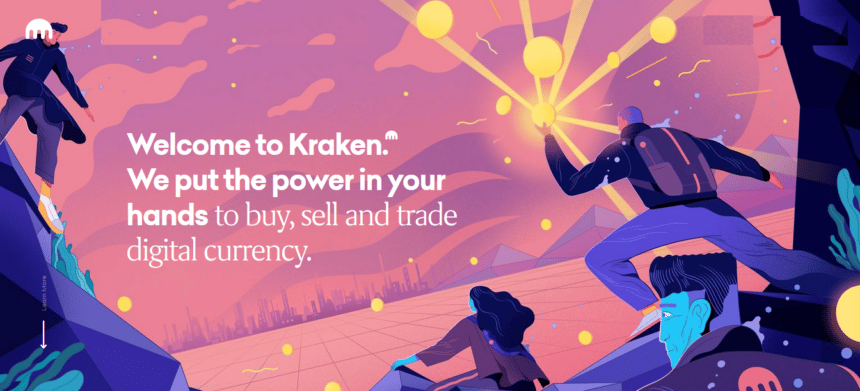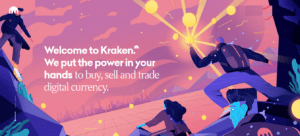 Did you know that the second largest center for Bitcoin trading across the globe is the Kraken exchange? In addition to this massive achievement, Kraken also provides more than 15 other cryptocurrencies for traders to interact with. This includes relatively unknown Altcoins and ensures a substantial variety for cryptocurrency traders. The Kraken exchange also shines in another major aspect, security.
Kraken is unrivalled in terms of the security that it offers cryptocurrency traders. The platform implements two-factor authentication, multi-stage encryption and 24/7 surveillance of trading activity by cybersecurity experts. Thanks to these characteristics, Kraken is cryptocurrency's Fort Knox!
Despite the highly technical security infrastructure and massive volumes, Kraken is still user-friendly. The exchange provides an intuitive platform which is easy to learn for beginner traders. The fee structure is very simple and there is consistent access to their support team. You can join Kraken to enjoy secure cryptocurrency trading all the time.
How Kraken beats Coinbase
This is a no-brainer, security! The biggest advantage that Kraken possesses over Coinbase is their level of data protection, fund security and hack deterrents. Coinbase is currently on its knees due to hacking activity. The same hackers try to crack this Coinbase alternative but end up unsuccessful and frustrated with each attempt. In the aspect of security, Kraken gives Coinbase a thorough thrashing!
Binance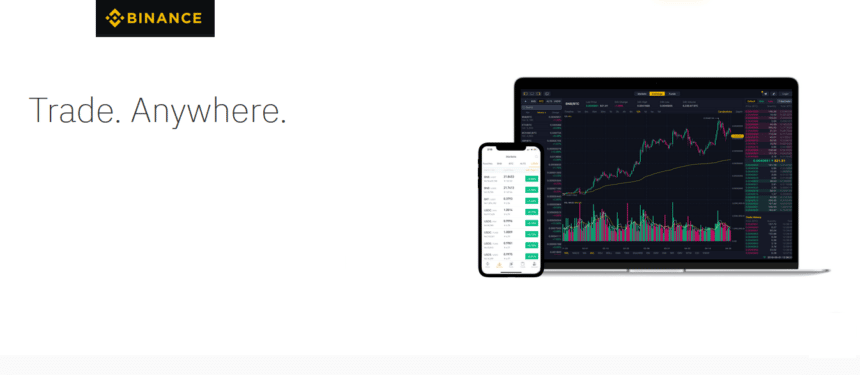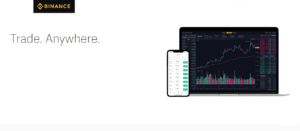 Any cryptocurrency trader whose strategy focuses on Altcoins will feel right at home in Binance. This exchange provides a huge collection of Altcoins for you to interact with. This creates limitless cryptocurrency pairs. Traders can even invest in the exchange's own digital currency which is known as (BNB). Binance holds a huge market share in China and lists numerous Chinese altcoins. Its influence is also growing fastidiously in the United Kingdom (UK) and United States of America (USA) too.
Binance contains thousands of Altcoins. It also guarantees maximum convenience for its traders providing both basic and advanced interface settings. This way, beginners and professionals can choose the interface which suits them best. Even better, Binance provides a trading fee of only 0.1%. This increases your profit margins dramatically. For smooth, profitable cryptocurrency trading, Binance is your one stop shop!
This is why Binance is much better than Coinbase
There is one major reason why Binance has an iron grip on an immense number of Chinese cryptocurrency traders. It is convenient. Coinbase is plagued by problems such as low or non-existent uptime, inept customer support, login issues and administrative incompetence. These issues are alien to Binance. This Coinbase alternative runs as smoothly as a well-oiled machine. Account verification is done rapidly, transactions are handled professionally, the interface can be switched at will and fund transfer is guaranteed. Binance is far more convenient than Coinbase on all levels.
CEX.IO


Picture this, CEX.IO cryptocurrency exchange attracted more than 1 million traders in its first year of operation! Not only is it a multi-functional exchange, it also provides Cloud mining facilities. Clearly, CEX.IO is definitely one of the most competent cryptocurrency exchanges today.
Traders can exchange Bitcoin and Altcoins instantly on CEX.IO due to its interactive interface. This exchange also implements a multi-tier account mechanism which enables traders with various levels of proficiency to trade unencumbered. This exchange lists Bitcoin as well as many other Altcoins. Through CEX.IO, traders can exchange cryptocurrency for fiat tender and vice versa.
There are many deposit and withdrawal options for traders. Furthermore, this exchange implements top level security. As a matter of fact, CEX.IO has adopted the Payment Card Industry Data Security Standard (PCI DSS) which eliminates fraud by scrutinizing credit card deposits or withdrawals. Best of all, CEX.IO has a global coverage. That's right! You can register with CEX.IO and trade from any country in the world!
How CEX.IO floors Coinbase
The sheer reach of CEX.IO makes it bigger and better than Coinbase. This Coinbase alternative actually covers the entire world while Coinbase doesn't even cover all the United States! This level of coverage is administered by a team of customer-support professionals that works around the clock throughout the year. In terms of reach and administrative support, CEX.IO is so much better than Coinbase.
Which Coinbase alternative is the best?
Gemini is by far the best one and here are 5 reasons why.
This exchange has a strong heritage in the Information Technology (IT) sector. Its founders the Winklevoss Twins are well known for their role in the development of Facebook. In this way, they bring expertise and experience to the cryptocurrency trading sector through Gemini.
Gemini offers every single service that Coinbase contains in a much better way. Traders can buy, deposit, withdraw or sell cryptocurrencies efficiently. The low transaction fees are icing on the cake!
This exchange is so mature and capable that it actually lists a US Dollar stable coin! This feature enables astute traders and investors to secure their portfolios by investing in this cryptocurrency. It is a hybrid asset that has both fiat and digital characteristics which makes Gemini unique.
Gemini supports universal accessibility through smartphones, tablets, desktops and laptops as well. This is accomplished through dedicated applications and terminal software.
Joining Gemini is smooth and straightforward. As long as you have a bank account, you can create an account in Gemini within minutes. Best of all, the exchange accepts traders from all US States save for Hawaii.
Verdict
It is all doom and gloom for Coinbase. Once a respected authority in the world of cryptocurrency trading, the exchange is now a pale shadow of itself. CEO Brian Armstrong is both tongue-tied and secretive about what ails the exchange. With lawsuits and claims of insider trading dogging Coinbase, traders would be wise to ply their trade elsewhere. Gadgetgang has provided a collection of fantastic alternatives that cryptocurrency traders can look into. They are secure, legitimate, compliant and ready to help you boost your cryptocurrency profit margins in 2019!