Now that Android 12 has become mainstream and Google has just unveiled its latest Android 13, we are all set to anticipate the upcoming Android 14. According to leaked information from inside Google, the firm has started working on its Android 14 OS, with the stable version release date scheduled for fall 2023. The new Android version will possibly include the following,
Better notification management
Improved interface
Enhanced privacy features
Improved device security options
Android 14 To Be Called 'UpsideDown Cake'
Although, it sounds practically too early to talk about Android 14. But as we strive to keep an eye on the future happenings for all tech-savvy users, we could sense the developments around Android 14.
Ultimately, the inside leaks from Android Gerrit (thanks to XDA Developers) suggest that Google has named its upcoming Android OS. Specifically, Google calls its new Android 14 the "UpsideDownCake". Considering Google's naming convention for Android, which always revolves around sweet dish names, it makes perfect sense to have the next one as the "UpsideDownCake" following the "SnowCone" (Android 12), and "Tiramisu" (Android 13).
Though you might not have to remember it by heart, Google has started ditching these names for the public since Android 10 – the 'Q' version being the hardest to name. So, unless you're sweet-toothed (like me), you can simply remember the upcoming Android version as Android 14.
Android 14 Expected Features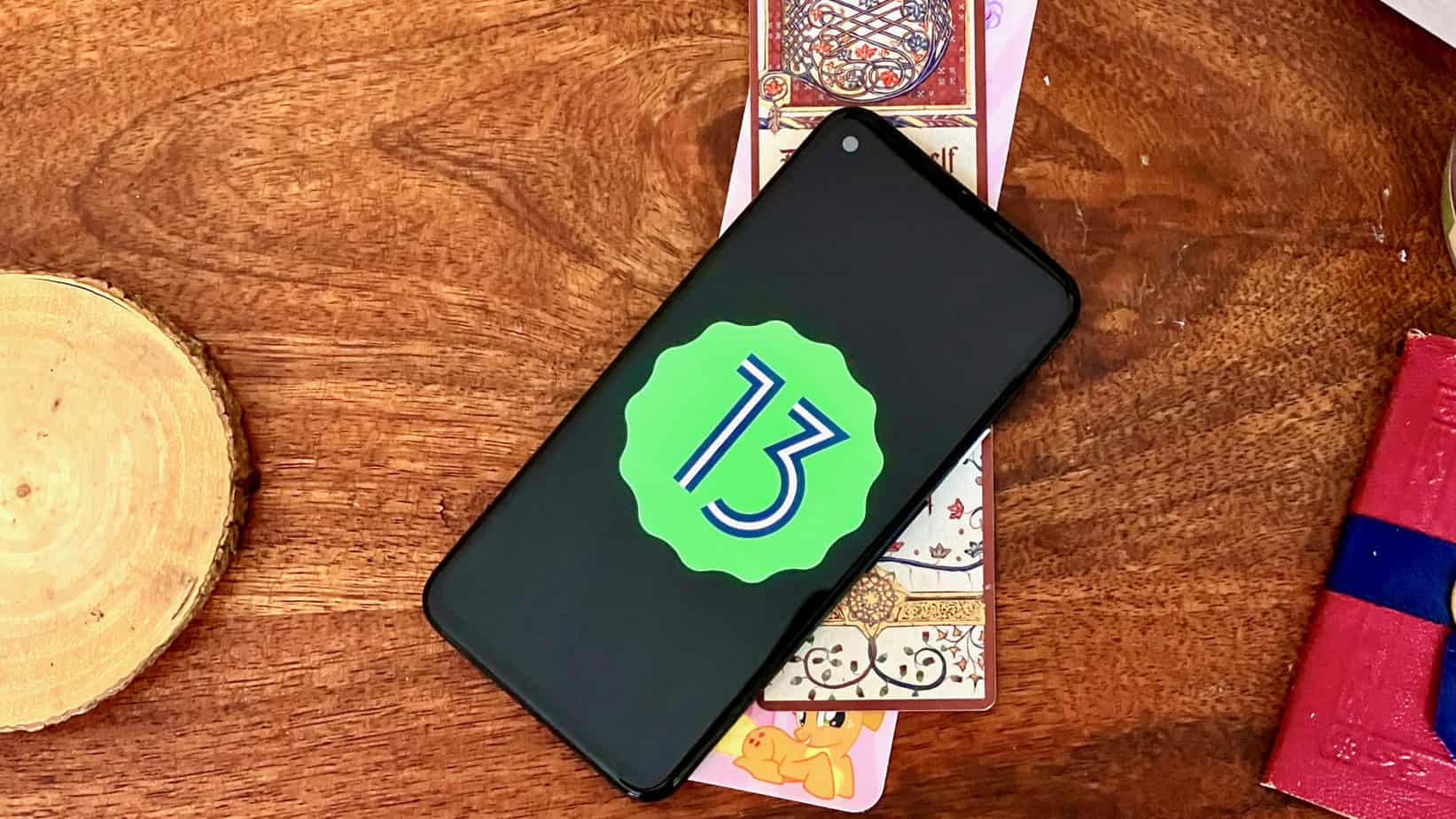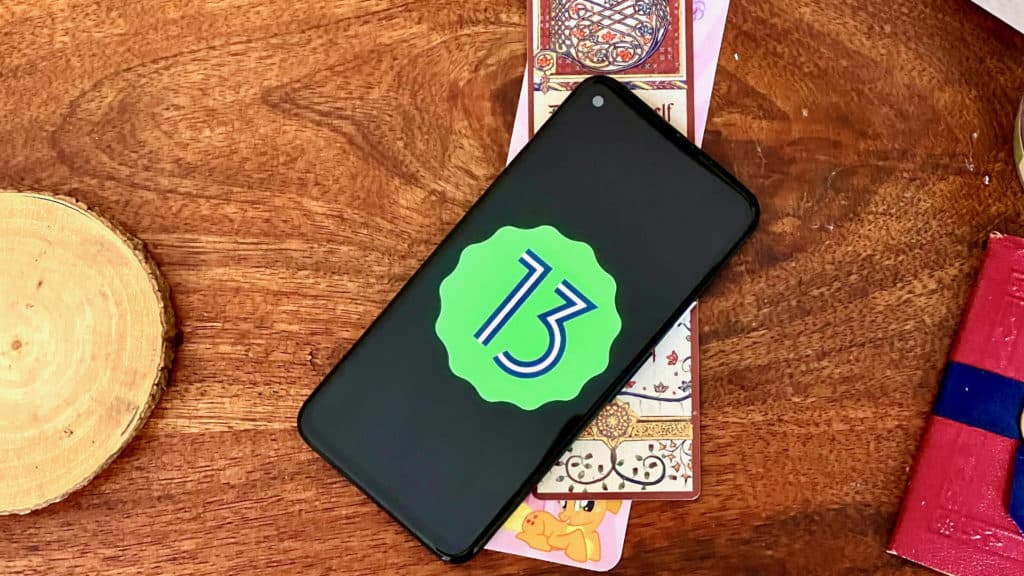 For now, predicting Android 14 versions is pretty tricky, especially when we have just witnessed the Android 13 arrival.
Although, nothing concrete is known yet about Android 14. But considering the epic features of Android 13, we expect the Android "Upsidedown Cake" to sweeten up Android phones. So, here are a few key features that the tech giant may roll out with its Android 14.
Satellite Connectivity Support
Satellite connectivity support is one of the most anticipated features of Android 14. And it isn't just a user's fantasy, rather something Google officials have nearly confirmed.
In his tweet, Hiroshi Lockheimer, SVP Google, has disclosed how they are 'designing' for satellite connectivity support in Android phones even with their 'partners.'
Wild to think about user experiences for phones that can connect to satellites. When we launched G1 in '08 it was a stretch to get 3G + Wifi working. Now we're designing for satellites. Cool! Excited to support our partners in enabling all of this in the next version of Android!

— Hiroshi Lockheimer (@lockheimer) September 1, 2022
If that comes true, which is almost certain, then it will surely be a delightful treat for Android users to get satellite connectivity across their latest Android smartphones.
Catchy Gesture Navigation In Apps
Visual appeal is the key to success for any digital gadget – that also applies to mobile operating systems. Apple fans tend to stick to their devices due to the OS's attractiveness, which Apple keeps jazzing up with every iteration.
So now, Google needs to work on this aspect; whose first step would be to introduce user-friendly gesture navigation. It should reduce the conflict between the apps, providing a more immersive experience to the users.
Improved Support For Third Party Launchers
Regardless of how hard Google works to improve Android features, the fact that not every Android device has an attractive built-in launcher continues to ruin the user experience.
Although, it wasn't a problem some years ago as users could easily install third-party launchers of their choice. However, things worsened with Android 10 as the tech giant introduced gesture navigation. As a result, many third-party launchers failed to achieve as deep access to the device as the built-in launchers, failing to provide users with their desired experience.
So, why not give some more room to third-party launchers with Android 14? Come on, Google, let's do it for your customers, please!
Dedicated Toggle Options For WiFi And Mobile Network
Since Android 12, Google ditched the separate WiFi and mobile network controls for a singular "Internet" toggle. Probably, the tech giant wanted not to overwhelm Android customers with a bunch of options.
But it seemingly made a mistake as people got confused about managing those settings. Also, users had to constantly fiddle around with their mobile settings due to the unstable internet connectivity in most places.
So, with Android 14, let's expect the tech giant to bring back those dedicated toggles for the users.
Lock Screen Widgets
Until Android 4.4 (KitKat) – one of the most famous Android versions in history, Google allowed users to include their desired widgets on the lock screen. But in the following versions, Google ditched this feature.
It isn't clear why exactly Google made this decision. And it may not even appear as anything more than a decorative feature. But perhaps, those diehard Android fans might be waiting to get a feel of their old phones again. Also, it may have its feasibility for some users, perhaps that's why Apple decided to relive this feature with the iOS 16, and Samsung still offers it to its customers. So, with Android 14, Google may want to reintroduce this feature to take the lead over Apple devices.
Better Privacy Controls
Although, unlike Apple, Google is defiantly an advertiser and loves ads. But considering how Apple empowered its users with improved privacy controls since iOS 14.5, it's high time for Google to do something for its reputation.
And it makes perfect sense since Google has already announced working on Privacy Sandbox to offer better privacy controls on Android. So, we can expect Android 14 to introduce better preference settings in this regard.
Things We Want To See In Android 14
Alongside stating what Google may likely plan to introduce with Android 14, we also want to put up our wish list here. Perhaps, many of you would agree with it. So, let's see if Google just fulfills our wishes!
Custom Shapes, Icons, And Fonts For Pixel Devices
The biggest attraction in Google's Pixel devices (for us) is their visual appeal, which the tech giant marred with its decision to ditch customizations since Android 11. But with Android 14, we want Google to bring back those custom shapes, fonts, and icons on Pixel phones and let its users apply their creativity on their devices.
Stacked Widgets
The stacked widgets feature in iOS isn't only visually appealing, but is also feasible for the users. Since Google already takes a keen interest in the latest Apple developments, why not bring this feature to Android?
And no, we aren't wrong to expect this thing with Android 14 since Google already hinted about working on something similar since Android 12.
Dynamic Island (different from iPhone 14's, though)
It seems smartphone users really love the dynamic island thing, as a dedicated Android app has now surfaced online to provide an iPhone 14-like experience to Android users. Named "Dynamic Island – dynamicSpot," the app claims to offer the same notifications and phone status accessibility features to Android users that the latest iPhone 14 Pro features.
Of course, that sounds exciting. But we really don't want an iPhone's UI imitation on Android phones. So, we would like to ask the creative heads at Google to come up with something even better that would make users forget about iPhone's dynamic island.
Android 14 Release Date
Google has maintained a history of releasing its Android beta versions in the early months of the year, followed by stable releases in the fall.
For instance, Android 12 first developer preview surfaced online in February 2021, whereas its stable version was released in October 2021. Likewise, the Android 13 developer preview arrived in February 2022, while it rolled out the stable version on August 15, 2022.
So, considering these timelines, the Android 14 release date (for the public) will fall in August 2023. Though it isn't officially confirmed yet, Google has also hinted at something similar.
In an update to their Android beta page, Google mentioned the following sentence.
"Android 13 QPR beta updates continue through March 2023 followed by Android 14 beta releases."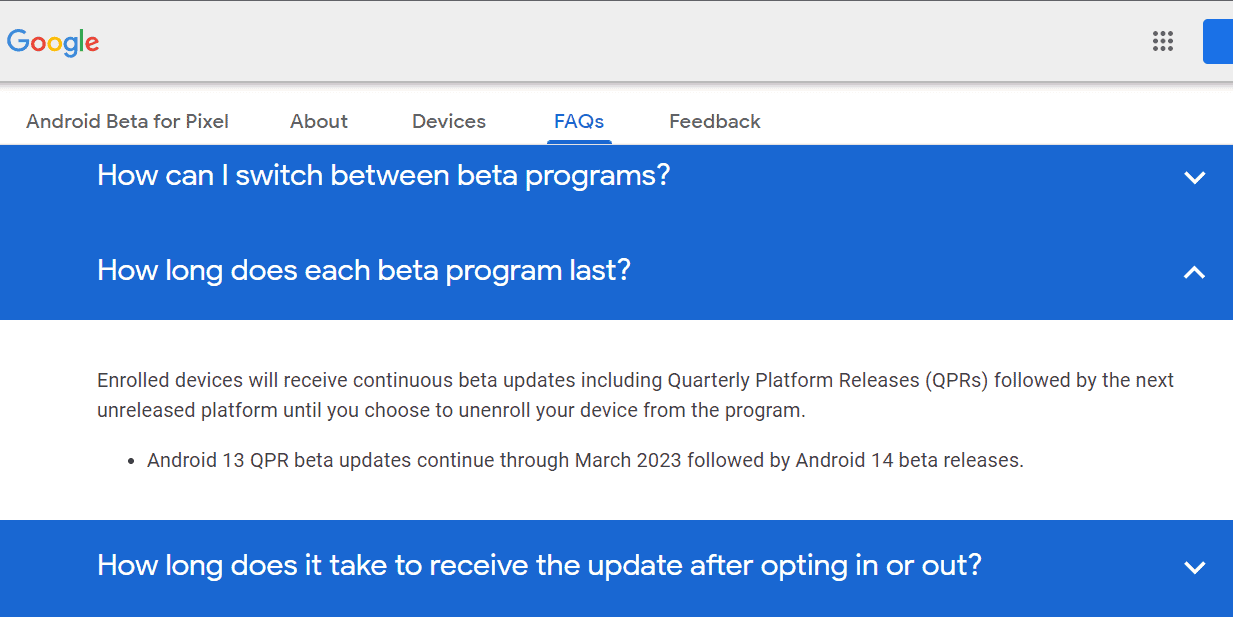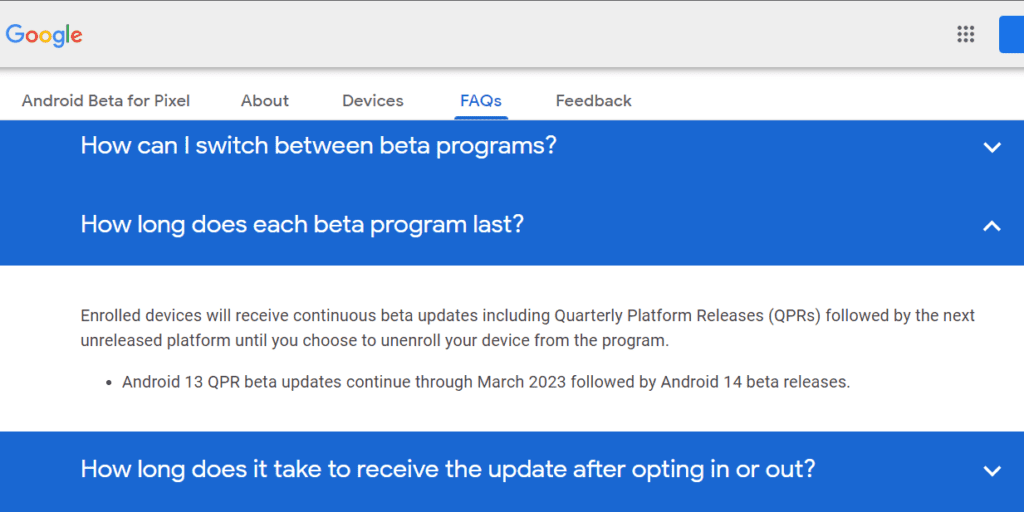 As 9to5Google elaborated in their report, Google has visibly shortened the timeline for Android 13 QPR updates, which it previously planned to run until June 2023. That indicates the tech giant's enthusiasm to roll out its latest Android 14 to the users soon.
Wrapping Up
For now, that's all we know about the Android 14 release date, features, and specs. As we hear more from the rumor mill and get more insider leaks, we'll keep updating this article with the latest information. So, if you're keen to follow Android 14 updates, feel free to bookmark this article and keep checking back.
By the way, what do you expect from Android 14? Any specific features that you want to see in it? Please do share your thoughts with us via your comments.