One of the most interesting technological phenomena today is Augmented Reality (AR). It brings the digital world a little closer to us. The Geon Network improves this technology by leveraging Blockchain technology.
What is it?
The Geon Network is a service which allows users to create virtual objects known as Geons. They can be placed anywhere in the world. Users can deposit cash into the Geons. These funds are known as Geon Coins. Anyone nearby can withdraw these Geon Coins. However, they have to complete specific tasks which were created by the Geon creator. It is a unique technology born of the Blockchain. Here is more about this unique AR mining technology.
Geon Network profile
The Geon Network is a marketplace built using Blockchain technology. As a matter of fact, it is constructed upon the Ethereum network. Hence, it implements a token known as the GEON. Currently, the Geon Network is based in Gibraltar. Not only does it provide an opportunity for you to express your creativity through the Geons, it is also an investment opportunity.
Geon's Mobile App – What is it, and what does it do?
Geon's mobile app is very attractive and new in terms of their concept. Marketing strategies all around the globe have been used and used again, now days a lot of marketing strategies don't work as well as they did before and in most cases perform quite poorly. Companies are seen to loose lots of money spending money trying to attract potential investors / buyers.
This is exactly what makes Geon so useful and refreshing to the marketing world. You can place a GEON location on a map for example, you place the GEON on your home with 5 GEON coins, if another user downloads the app and opens their map and is nearby their job is to go to the location of the GEON (your home) and collect it. You may setup tasks that the user has to do in order to claim the GEON, once the tasks are completed (if any were set) they will receive the 5 GEON coins you set as a reward!
This can help:
Attract visitors to the specific location you placed it.
Make users complete tasks that you need doing.
Staying active whilst earning rewards.
Large companies can use this to entice people to interact with their product / concept.
Help the local younger generation by helping them get out and about finding GEON.
Geon Coin ICO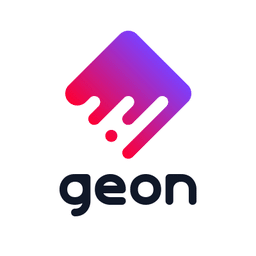 The geon.network has come to the conclusion that the best outcome would be to postpone the ICO to end of Q2 of 2019, due to the beyond our control circumstances. Bear market and care for the best result are one of the key priorities of our company and, therefore, great importance is given to the application of best practice standards in this field. We don't want to mislead people so we don't specify the date. Please be patient and don't worry, we will announce the date in the future.
Product innovation is also critical and we are driven here not only by our own desire to improve but also by our users, who are constantly and rightly pushing us to perform better. Soon you will be able to experience the full potential of Geon App with upcoming milestone release.
It should not be viewed as the final outcome, but rather as one step in a long-term process towards greater goals.
Team behind the Geon Network
The Geon Network is a very creative use of Blockchain technology. It is powered and maintained by a dedicated team of technologists.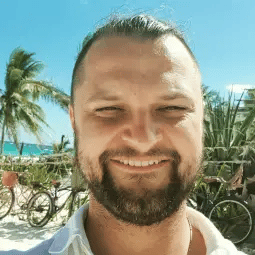 Robert Radek
Having been involved in Blockchain technology for more than 5 years, Robert Radek understands how to implement it properly to solve modern problems. He is the founder and Chief Executive Officer (CEO) of Geon Network. Thanks to research, knowledge and implementation, Radek handles decentralized law and money for the company. By using Smart Contracts, Radek hopes to change how laws are created and implemented. Thus, he has the strategic vision for Geon Network.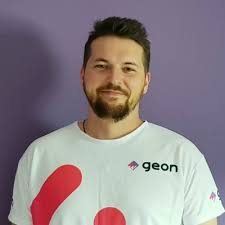 Maciej Rynarzewski
Maciej Rynarzewski is the Chief Product Officer (CPO) for the Geon Network. He works to package the AR technology in this network better than ever before. He does so by performing project management, User Experience (UX) strategy, and User Interface (UI) enhancement.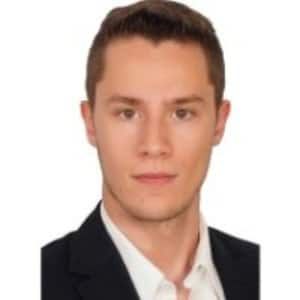 Aleksander Debski
Aleksander Debski is one of the founders of the Geon Network. He is also the Chief Operations Officer (COO). He has ample skills in software development, agile methodologies and Scaled Professional Scrum (SPS).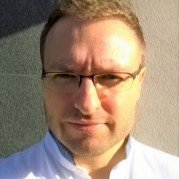 Peter Budkowski
Peter Budkowski is the Blockchain Architect for the Geon Network. He has a firm understanding of the inner workings of Blockchain network. Today, he specializes in Smart Contracts on the Ethereum network. Seeing as he's already got more than a decade of experience in programming C# and .NET, he is aptly skilled to handle Blockchain architecture for the company.
Augmented Reality (AR) interaction goes to the next level thanks to the Geon Network. It provides an interesting way through which we can mine cryptocurrencies. This network provides an interesting use of the Ethereum network and Blockchain technology!