Who doesn't appreciate a more organized and livelier desktop environment? If you're like me, building my digital working space to suit my needs has been a consistent hobby I've tinkered at for years.
Yet in 2020, desktop customization has never been more satisfying, affordable, and just down right interesting!
Join us as we explore the most popular and innovative tools out there ready to clean up your cluttered space!




A tried and tested favorite of anybody who has dabbled in customizing their desktop, Rainmeter continues to stand at the top of customization options.

With an active subreddit, and extensive DeviantArt library, Rainmeter has unlimited options to bring the exact kind of flair you're looking for, with an active community of artists always making new and exciting suites and widgets.





Fences is a one-time purchase piece of kit that sports an impressive list of helpful ways to create order from your chaos.

With interesting ways to create a fenced environment on your desktop, it can be surprising to see how quickly Fences can help you organize the mess away.

Allow the StarDock team to show you what they can offer you.






The king of making people stare at your wallpaper, Wallpaper Engine is a simple animated background program with a vast library of community created content. All housed inside the steam mods system, and baked straight into the client.

This little Bob Ross in an .exe will only set you back $5, and is with you for life.

A good deal to get wallpapers that can look like this,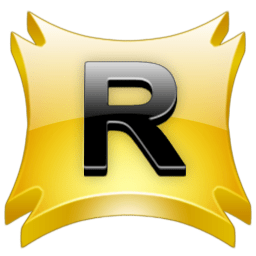 RocketDock is a light weight, and FREE, software that gives you a more manageable space to pin documents, programs, games, and shortcuts. Almost anything can be pinned in the dock for convenience.

The program also comes with a wide variety of custom skins and icons, which can be handy if you wish to match a theme, or just change the default.



Whilst Win10 does provide a way to easily create folders, MyFolders aims to offer a solution to an area that is much more annoying than just a right-click.

The program can track your favourite, or recent files, through a right click options attached to all desktop actions in Windows. This means if you want to quickly send, or save, something to one of these files, you're only one right click away!




What do you think?
With so many useful ways to tailor your desktop, it's a crime not to explore the exciting possibilities that a little customization can offer you.
Are you an avid desktop tinker? Tell us about it in the comment section down below!