The main challenge many eCommerce and other online businesses face online is the international transfer of money. Various countries restrict sending money outside their country.
Others do not allow citizens to receive funds via some online payment processors like PayPal. In other places, financial institutions entirely restrict the use of debit cards to shop online. Because of this, businesses cannot serve customers from many regions in the world.
The evolution of Bitcoin and other cryptocurrencies have dynamically changed the way we do things. The limitations of sending and receiving funds have come to an end, and you can now meet the needs of all your prospects no matter how far they come from.
Why You Should Accept Bitcoin Payments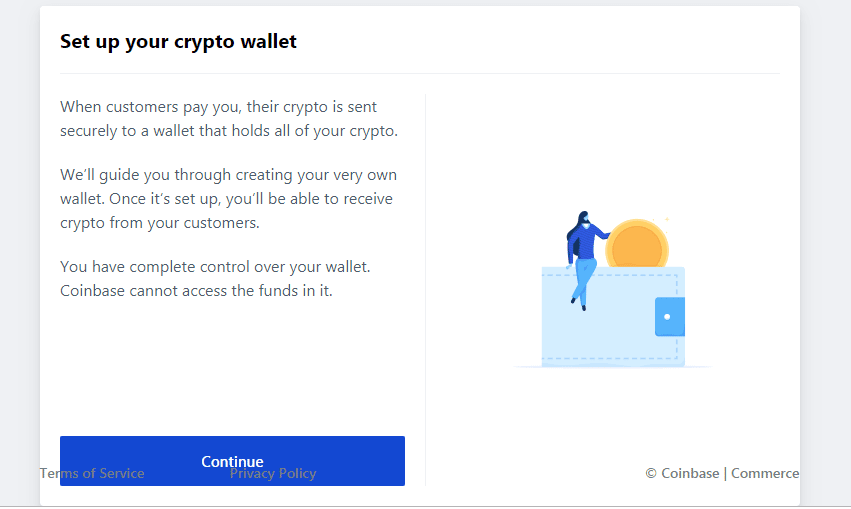 When bitcoin came to the market, many people thought it was a scam. But as time moved, many became aware of the wonderful innovation that has finally brought a big difference in the world of business. And, here are some of the benefits of using Bitcoin as a form of payment on your eCommerce store.
1. Bitcoin Payments Know no Boundaries
The payments through Bitcoin are anonymous in the entire process. You will, however, need to provide your personal information to the payment processor. Because of the anonymity, Bitcoin users can pay and receive payments from any part of the world.
Although in some countries mention that Bitcoin is not a legal tender, they do not explicitly prohibit its use. The best they can do is to warn their citizens about the risks involved in the transactions. Even so, you have the freedom and opportunity to send and receive your payments in any part of the world to grow your business. Bitcoin can be hard to get hold of for some people, but a new addition to the cryptocurrency industry has made it very easy to buy bitcoin with Paypal, credit card, and other means on trusted Bitcoin marketplaces.
Some people used to fear accepting payments from some countries because of the high rates of fraud. International money transfer services like PayPal can easily allow your buyer to cancel the payments. According to their terms of service, PayPal allows a buyer to raise a claim over a transaction when the seller cannot deliver the items. 
But some fraudsters take advantage of the policy and decide to raise an issue or claim over the payment after you have delivered the products or service. This problem does not exist on cryptocurrency payments.
Whenever you receive a payment, it has to go through a series of 3-6 network "confirmations" before it is completed. But the sender cannot reverse a transaction whatsoever. If you want to refund a payment, you transfer the Bitcoins directly to their wallet address.
3. Protection for Buyer
If buyers avoid your store because your business is new, then Bitcoin is a nice option for them. A client may be reluctant to pay via debit/credit cards or PayPal because of recurring payments or subscription. The subscriptions on PayPal deduct your customer money without their knowledge. This can be frustrating and offensive to many people.
Bitcoin payments help you to make more sales because your customers need to pay once without having to worry about automated payments. With this, they are sure that their money is safe and you only receive what they pay for the current purchase.
4. Most Affordable Rates
Another reason why Bitcoin payments are reliable is the charges the buyers incur. Many payment processors charge the sender transaction and currency conversion fees when billing their debit or credit cards. The recipient also pays a certain percentage, which makes the charges higher for the buyer and the income lower for the seller.
With Bitcoin, the recipient does not pay for any transactions. Senders can also send money at a minimal fee, less than many payment processors. Your customers can choose how much to pay for the transactions. The fee determines how much it takes for the transaction to complete. If the buyer wants the transfer to go through faster, they need to increase the fee they are willing to pay.
Methods of Getting Paid in Bitcoin
When using Bitcoin for payments, your customers have a few options they can choose from. You can set up your website to accept direct payments with Bitcoin or ask your buyer to send the payment manually. Depending on your needs, here are the payment options you can consider for accepting Bitcoin. 
1. Manual Direct Payments
This option is the easiest. It is the best option if you need to receive payment for products and services that you offer manually. All you have to do is grab your public payment address and post it on your product page for payment. Ask the payer to leave you a memo (if the payment processor supports it). But you may need to do manual confirmations (if the payments claimed are valid) if you have many orders.
Advantages of Manual Payments
It is easy to set up. No configurations are required.

There are no fees involved for receiving your payments like when you use a payment processor.

You can receive payments through various platforms like WordPress, social media, email, etc.

You receive your payments on your favorite cryptocurrency wallet. It enables you to manage your money from a single place. No need for collecting payments separately and managing too many wallets.
Disadvantages of Bitcoin Manual Payments
It can consume time for the customer to copy your payments address onto their account to send the payment.

It can be hard to track the payments if you are making many sales almost at the same time with the same amount. You may need to start exchanging screenshots with the buyer to verify if they paid indeed.
2. Automated Bitcoin Payments
So you have been seeing those PayPal buttons on websites and you are wondering if you can use Bitcoin instead. You can set up payment gateways for Bitcoin on your website, and, once a customer pays for an order, you receive the payment in your secure bitcoin wallet. You can then decide how to spend or exchange your coins.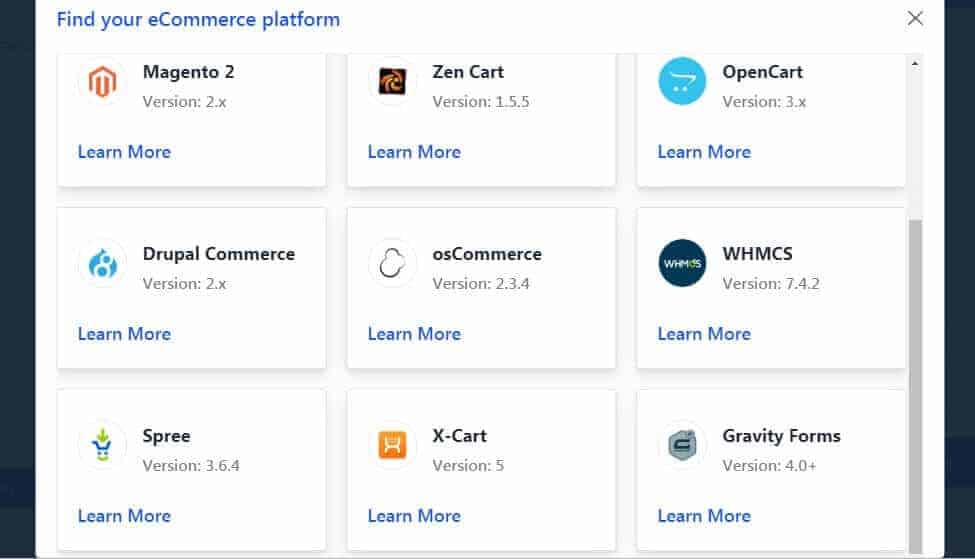 The Bitcoin payments gateways offer solutions for large enterprises and businesses that run eCommerce stores. Your customers can pay from the website without the fear of sending the funds to a wrong account. Since the process is automated, the buyer gets access to their services immediately after payment, reducing the wait time we see in manual payments.
Since the payments are automatically confirmed, you do not have to start following your transactions to see who paid for what. This makes the process easier for websites that receive numerous purchases.
The only disadvantage of using automated payments with cryptocurrency is that not so many wallets have the feature ready. Each payment processor has to store the funds in your account on their platform. It means that you remain with only a few options of wallets you can use to hold your coins when you get a payment.
Some of the bitcoin payment processors have an internal exchange service where you can "withdraw" your received coins in another crypto coin. Others lack the feature, and you may need to use a third-party service to convert your Bitcoin into other altcoins. If you prefer to keep your cryptocurrency in various coins or in a particular one, you may consider what is the right crypto payment solution for your eCommerce store.
Here are some of the payment gateways you can use for automated payments on your website.
1. Coinbase
Coinbase is a cryptocurrency exchange platform that allows access to crypto coins in 190 countries. You can as well buy and sell cryptocurrency online on Coinbase. But access to fiat is available in about 32 countries (owing to the government restrictions in various countries).
Coinbase is also a secure online cryptocurrency wallet where you can store your Bitcoin and other coins. As an exchange platform, you can trade your coins from one to another as per your needs. It means you can receive your payments in one currency and decide to keep it in another.
Getting paid on your website with Coinbase requires that you have a Coinbase Commerce account. Coinbase Commerce works with many eCommerce platforms like PrestaShop, Magento, Shopify, WooCommerce, and Opencart.
Setting up Coinbase Commerce Payments
The easiest way to receive Bitcoin payments on your website with Coinbase is to use payment buttons. This method is easy and you can implement it on any store – a majority of the eCommerce solutions.
Payment buttons will work after you have whitelisted your website on the Coinbase Commerce platform. Log in to your dashboard and navigate to your settings page. Under "Whitelisted Domains" menu, click on "Whitelist a Domain" and enter your website URL. You will have to ensure that your website has a valid SSL certificate, else your setup will fail.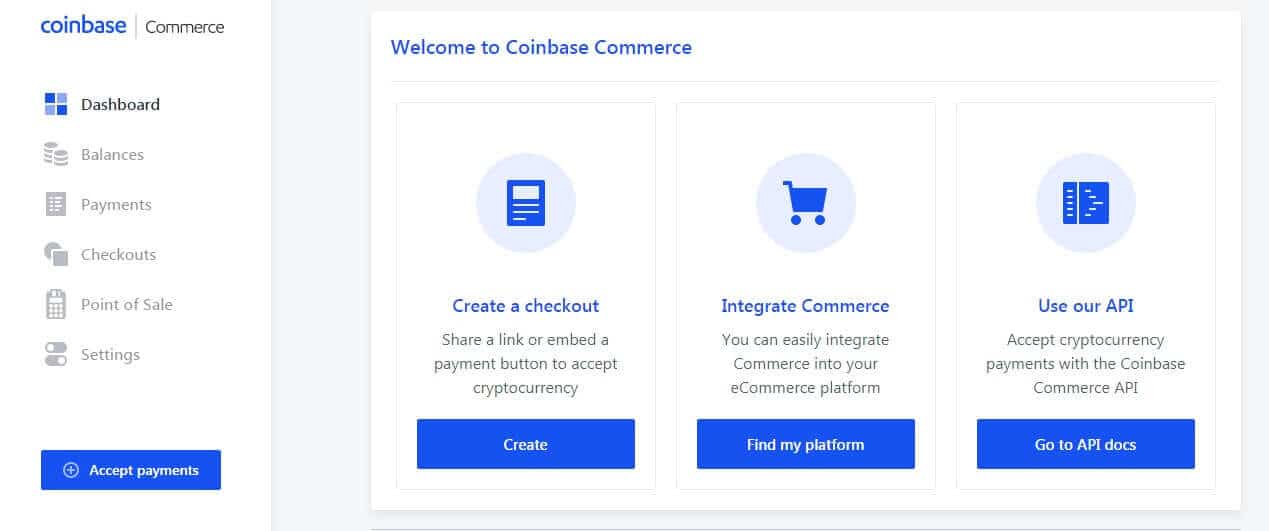 The next step is to create a payment button. Click on the "Create" button on the dashboard. You can choose if the payment is for selling a product or it's a donation. After choosing the right option for your site, you can choose to use a direct payment link or an embedded button. Embedding a button on your site is a better option to avoid scaring your customers.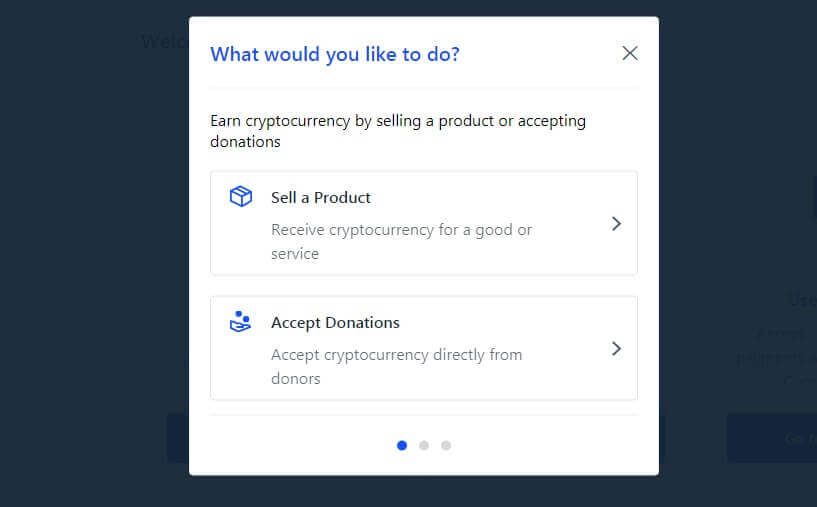 Copy the HTML snippet and paste it on your website where you want the button. You must know how to code to use this method of payment option. If you are using WordPress and WooCommerce, the payment button can work better if you insert it in the product page where you have other payment options.
If you need advanced options with your Bitcoin payments like adding a callback, caching, metadata, and other features, you can check this guide on how to do it. The other (more technical) options of receiving Bitcoin payments using Shopify and API integrations, read the documentation pages. From your dashboard, you can install Bitcoin payments on many platforms, by clicking the "Find my Platform" button.
Coinbase Commerce Gateway for WooCommerce
Among the many eCommerce platforms that are compatible with the Coinbase Commerce integration, we will address WooCommerce because it is the widely used open source platform. Coinbase provides an easier and quicker integration for your WooCommerce store using a WordPress plugin.
I will assume that you already have a running WooCommerce store and you want to add Coinbase as your payment option to receive Bitcoins and other cryptocurrencies for the items you sell. From your WordPress dashboard, you need to download, install, and activate the Coinbase Commerce Payment Gateway for WooCommerce.
Once you have activated the plugin, you need to connect your WooCommerce store to Coinbase Commerce. On your WooCommerce store, click the Settings link under the WooCommerce menu. It will load the settings dashboard. Now click on the "Payments" tab.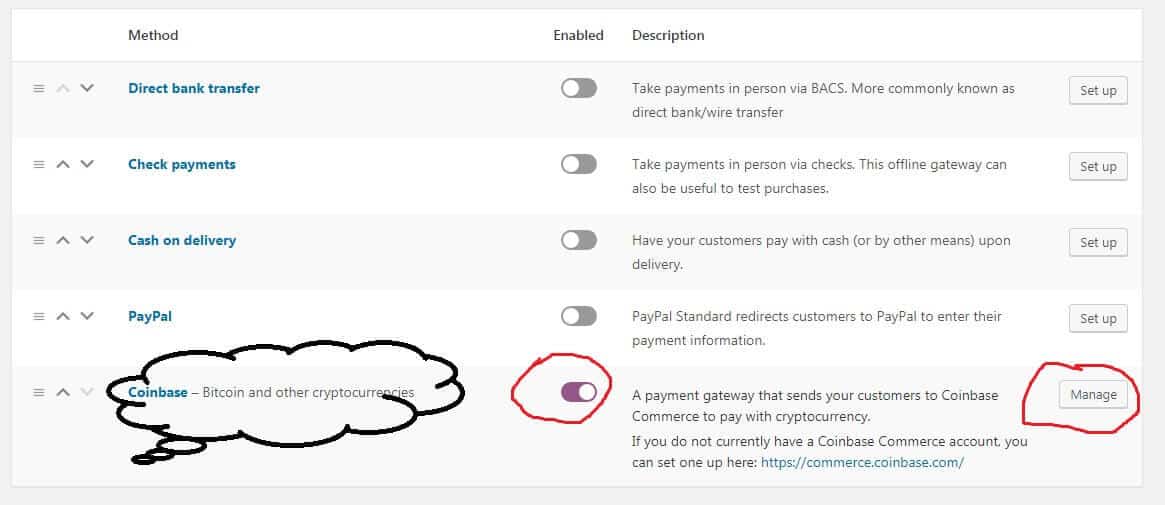 In the list of Payment gateways, you will see Coinbase listed and activated by default. Now you need to click on the "Manage" button to the right end of the row. You will see the Coinbase setup page. Fill in the accurate details including your API (get it from Coinbase Commerce dashboard).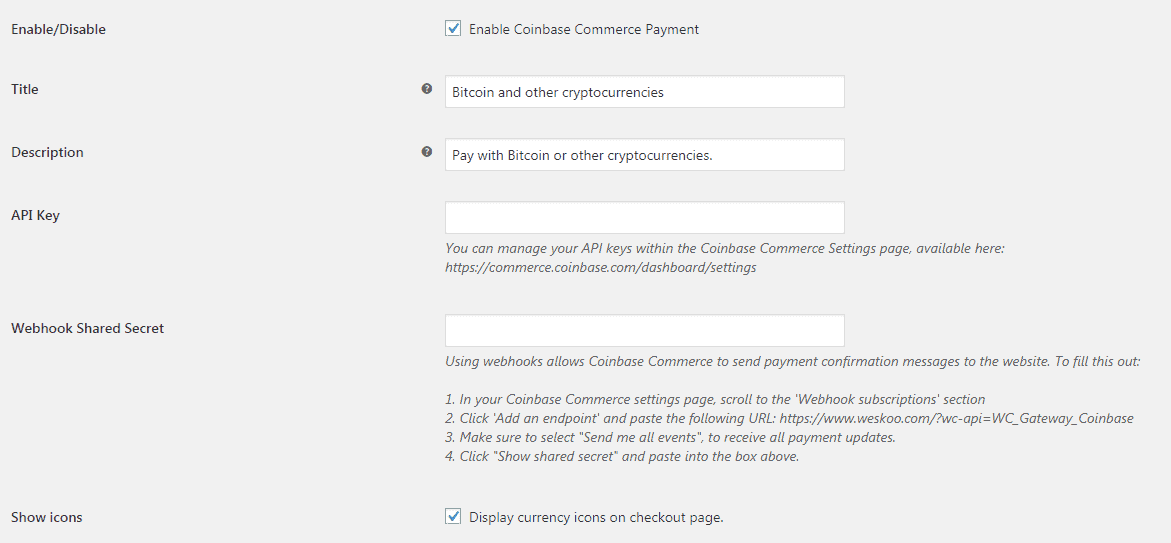 Before you save the settings, you will need to create the webhook and fill in the shared secret on your WooCommerce Coinbase setup page. Go back to your Coinbase Commerce dashboard and under the settings, open the Webhook subscription settings.
Create a new webhook subscription. You will need to enter https://www.YourDomain.com/?wc-api=WC_Gateway_Coinbase as the endpoint. The webhook ensures that whenever your customer pays, the payment system can send the information back to your website to confirm the order.
Your configuration is now ready. Unlike the buttons where you have to create the prices manually, this plugin allows your customers to easily checkout on your store with the preconfigured item prices. You can receive payments in Bitcoin, Ether, Litecoin, or Bitcoin Cash.
2. Other Bitcoin Payment Solutions
There are many other providers that allow you to receive payments on your website. With the developments going on every day, we cannot exhaust the list. But following the Coinbase example, you can set up other Bitcoin payment providers for your website. CoinGate is another example that works well with WooCommerce that supports over 50 cryptocurrencies.
BitPay is another awesome Payment gateway that supports over 40 eCommerce solutions with the use of integrations, open source plugins, and POS. It also works on billing platforms and donations. It also supports 11 programming languages, to ensure that your payment needs are met with ease.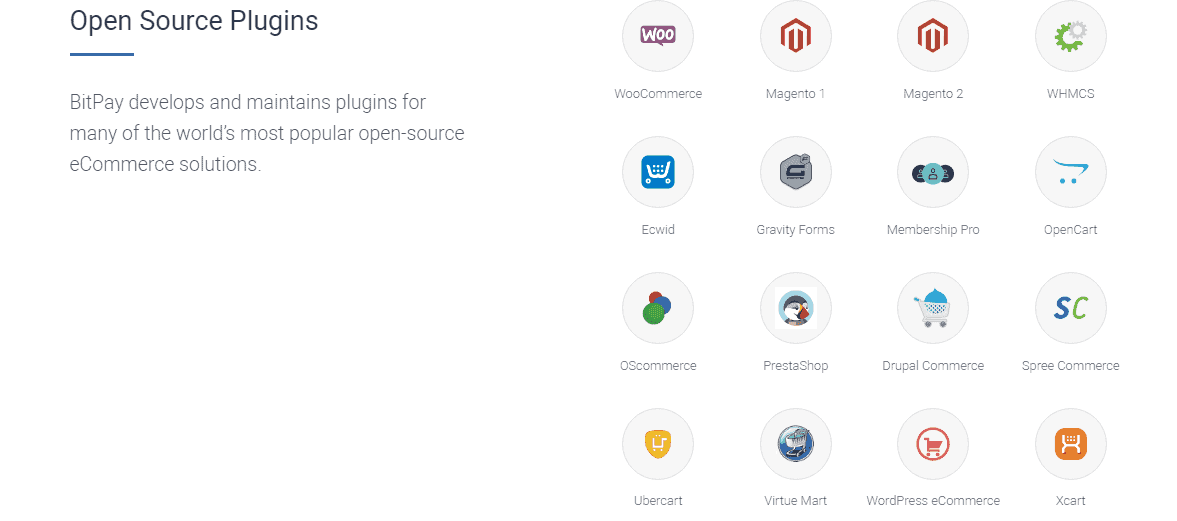 Installing and activating BitPay on WooCommerce stores is an easy process, and you will be ready to start receiving your payments within a short time. All you need is to set up a token value on your bitPay Merchant account and use it on your WooCommerce payments.
Summary
There are many ways of receiving cryptocurrency payments on your website. I could not describe each here. You can use the examples above to learn and see how to implement your favorite Bitcoin wallet onto your website to receive direct payments from your customers.
As always, when creating new cryptocurrency wallets, be sure to complete the security information to secure your coins from theft. You also need to know that the business solutions offered by the various Bitcoin payment gateways are separate from your daily wallet accounts. So, you need to take note of that and not confuse where your coins are.