Instagram has announced its integration with Facebook Messenger recently. At the moment, it's an optional feature, but we could see this change really soon. This is made with the intention of not switching apps to continue a conversation. We are witnessing with time that Facebook is moving more and more into the business and back-end part of their applications ecosystem.
This change doesn't mean that you are merging the conversations between the different apps, though. The messages that you have from Instagram users will stay there. If you have the new feature enabled, then you will get the messages that you receive in the Facebook Messenger on your Instagram DMs as well. You can specify how you receive them, either directly to your inbox or as a message request.
Features
You will benefit the Facebook Messenger features on Instagram. You can customize the chat appearance and make it look as cool and weird as you please. The ability to reply to specific messages fast and to forward them is also coming with this update. Custom Emoji reactions will be available, and you could also view message effects. This is done with the intention to bright up the conversations and make them more friendly and interactive. You could have selfie stickers made in an instant and also experience the 'Watch Together' feature. They are also experimenting with disappearing messages, but this is optional at this point. Some exciting changes are coming to our favorite platforms. Let's see what the future holds for them.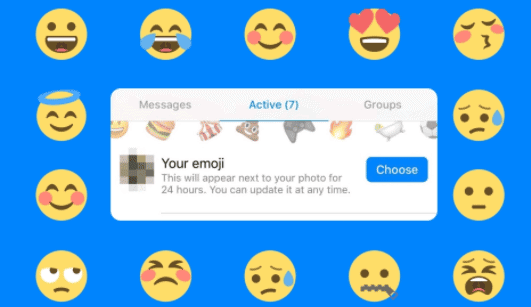 The Availability Of This New Feature
This feature has been partially rolled out since the beginning of summer. It's available in a few countries by far, but the list is said to expand in the near future. If you are in those selected countries, you will see a pop-up asking if you want to enable this link-up and where you can disable it later. According to the research team of Facebook, about 33% of Americans find it hard to remember where they have had a conversation. So the idea behind this new feature is to make it easier for them.
Tell us in the comments down below what do you think about this feature. Is Facebook making the right choice here?