If your Amazon Firestick keeps restarting, then you've come to the right place, since in this article, we will show you how to fix it in ten easy ways. Even though this device it's one of the best media playing and streaming devices in the entire world, there are a few bugs and things that go wrong.
However, the Firestick still receives support, and there are constant updates that help it run as smoothly as possible. Even though it's a well-designed and well-organized device, these things happen either from using third-party accessories or some bugs in the system.
Let's learn more about why your Firestick keeps turning off. There are a number of possibilities for why this happens, and we will talk about all of them here and offer some solutions for each problem. Let's continue with the rest of the article without wasting any more time.
Why Does My Firestick Keep Restarting?
If you're asking this question, then it has become a big enough problem for you that it needs fixing; maybe it happens immediately after you turn it on so you can't use the device at all. Most likely, and thinking about it logically this points to a problem with the Firestick power intake.
Make sure to check if the power connection cables are not too loose and if there's false contact. Even if the device loses contact for a tiny fraction, it will warrant an immediate restart since this is the way it's programmed to work.
If there are other reasons as to why your device keeps restarting then it needs further troubleshooting. It can be anything from damage to the device or any of the accessories that help it work properly to software issues.
The Main Causes that a Firestick Keeps Restarting:
There are a lot of reasons as to why your Firestick device keeps restarting; however, there's always a solution to be found for each of them. In this section, we're going to explain some of the main causes that a Firestick keeps restarting and what we can do to stop that from happening again.
Software Bugs
The most common types of issues there are with the Firestick device are from the operating system that it uses. Even though the system is updated frequently and there are constant bug fixes released, new ones keep on popping up since there are new programs added.
If you're suffering from this type of issue then the solutions are really simple and quick. Sometimes, it's just a matter of rebooting the device, and everything will go back to normal. That's the best-case scenario, but also, there are times when a software bug it's going to be persistent and will not allow you to use the device at all.
Hardware Faults
These types of issues should be simple to figure out but not really the easiest ones to fix right away. Hardware faults come in different forms, such as parts of the device not working properly, damaged parts, wires not making the precise connection, and so on.
The problem with hardware faults is that most likely, you need to buy a new part since there's no easy fix. You should also keep in mind that whatever part that is not working correctly needs to be from the manufacturer. You shouldn't get a part from a third-party seller since it's going to cause you even more problems in the future.
Why Does My Firestick Keep Turning Off – 10 Ways to Fix it in 2022
In this section, you're going to learn about ten ways that can help you fix the problems with restarting and turning off your Firestick device. These are some tried and tested methods that are going to help you with this issue. Whether it's a software bug or hardware fault, you will find a solution in this section below.
1. Turn it Off and On Again.
This is one of the first things that teach you in IT management and when dealing with electronic devices. Even though it sounds a bit silly, this is the most common fix for a lot of electronic devices. The logic behind it is sound since there might be some software bug that's doing that to your device, and by issuing a restart, you also restart all the software and the services.
If that also doesn't work, you should try performing a Soft Reset which is essentially the same as turning it off and on again. The main difference is that it clears out cached data, and it's going to stop any service that may be causing your device to be stuck in a restart loop. To do that, you need to press the 'Select' button and the 'Play' button at the same time. Wait for the message to appear on the screen and let the device fully boot up.
2. Check out the Power Brick.
If you've recently changed the power brick for your Firestick device, that could be the culprit. You need to make sure that the new power brick that you are using for the Firestick is with the correct specifications, such as the original power brick.
Amazon recommends that you use a power brick with these specifications, a 5.25-volt output, and 5 watts of power. If you've got no other option, then it's better to not use the device at all since it can cause irreversible damage to the Firestick.
3. Check out all the Cables.
There could be several reasons why a cable can cause the restarting problem to your device. If the power cable doesn't fit well or it's too loose, that is a reason why the device keeps restarting. It's programmed that way, so if it doesn't receive constant power, it's going to turn off.
4. Update your Firestick Device.
This is generally recommended that everyone does since it's a good way to keep your device secure and running smoothly. The issue may be that the outdated operating system is having problems and it causing the restart loop to happen.
You can easily perform an update to your device by following this short guide here: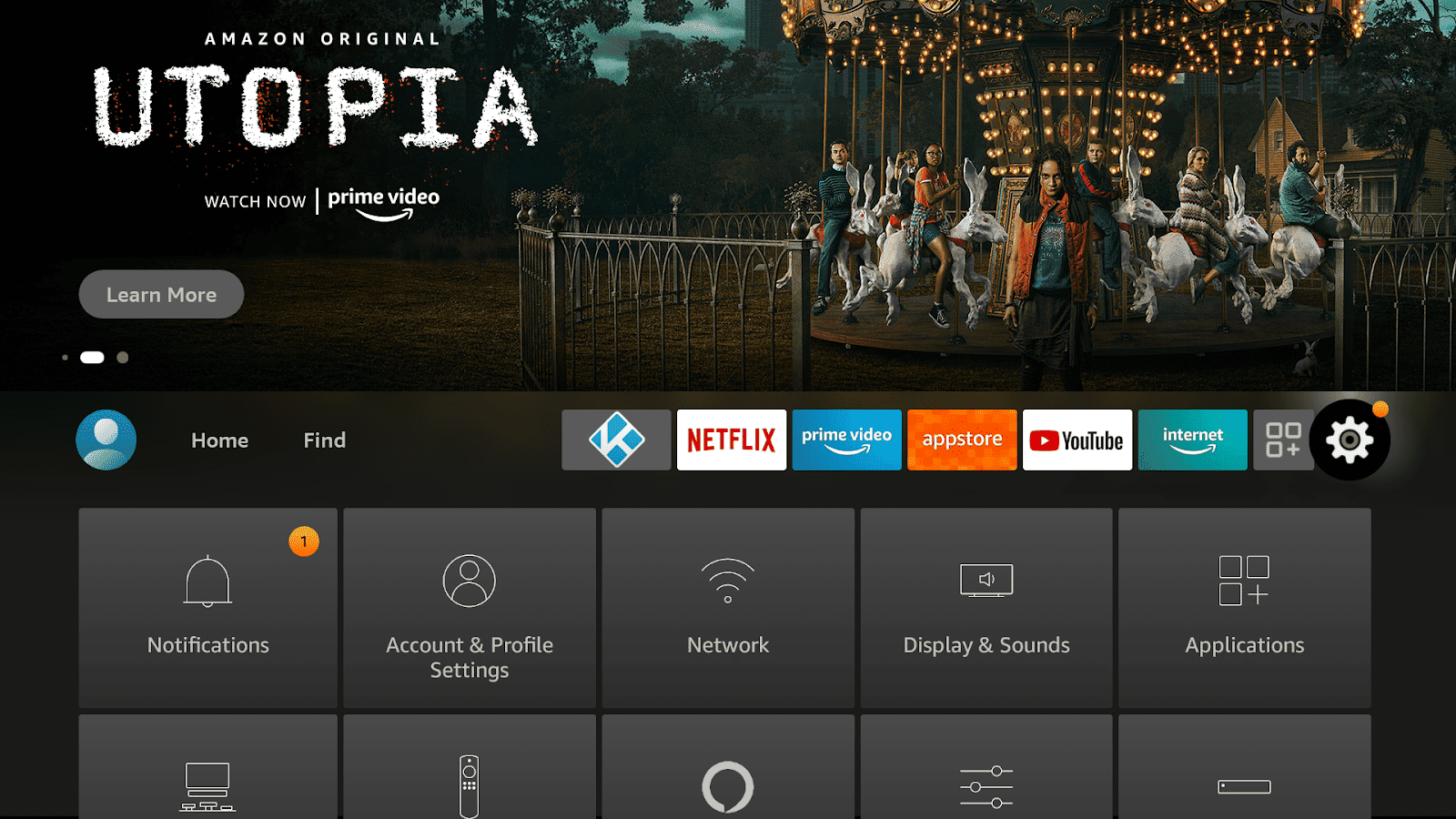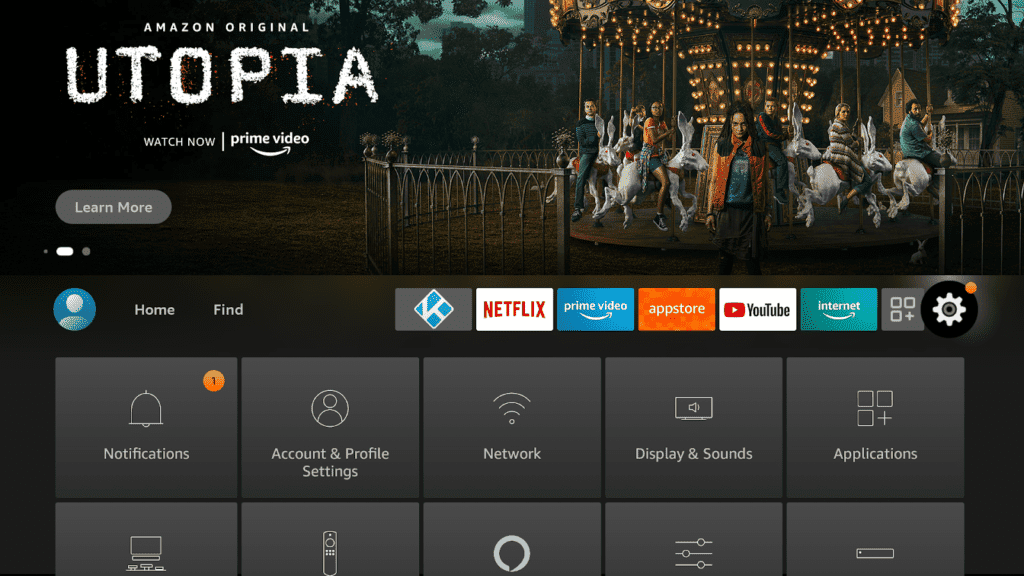 Then select the 'My Fire TV' option.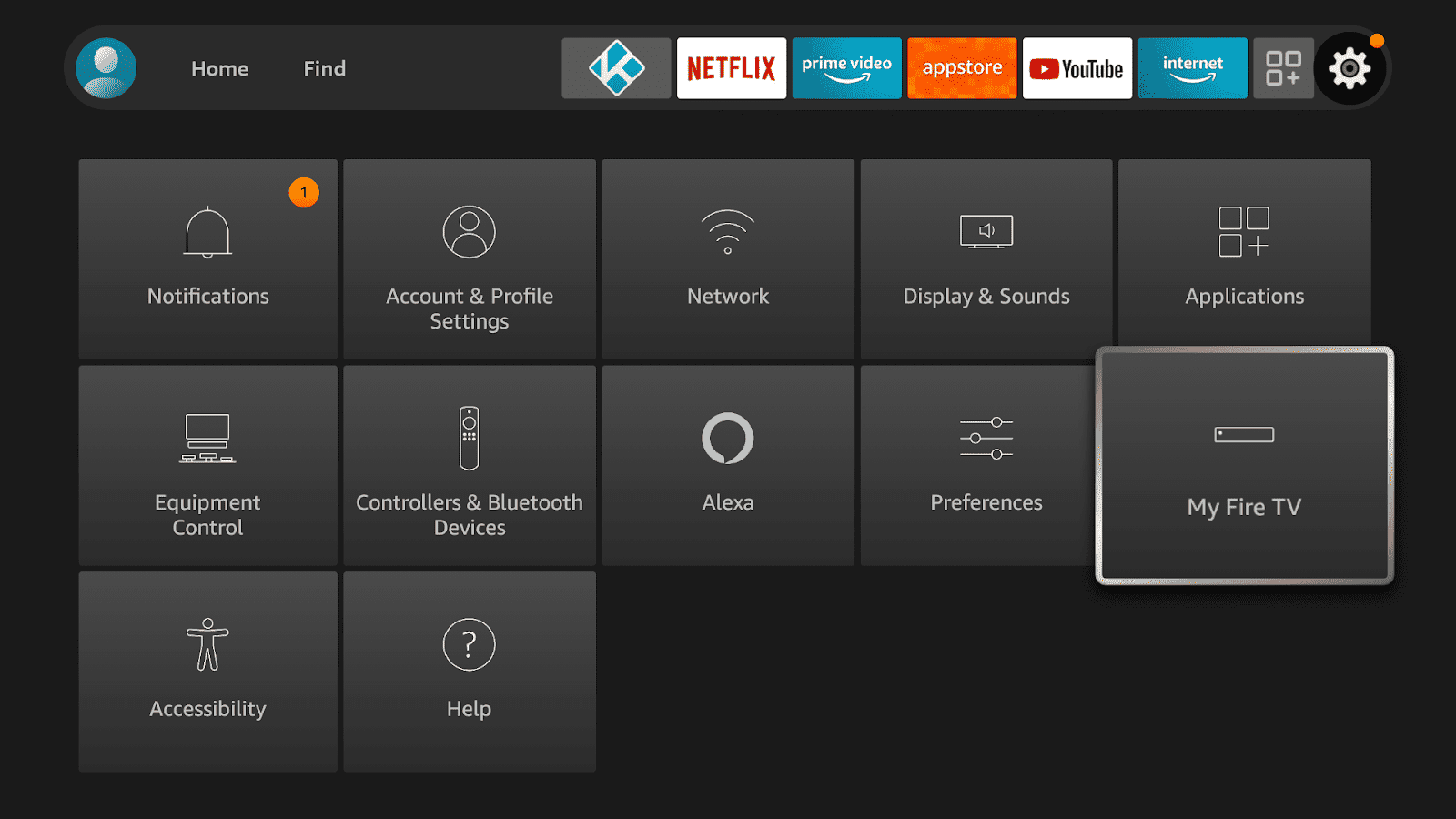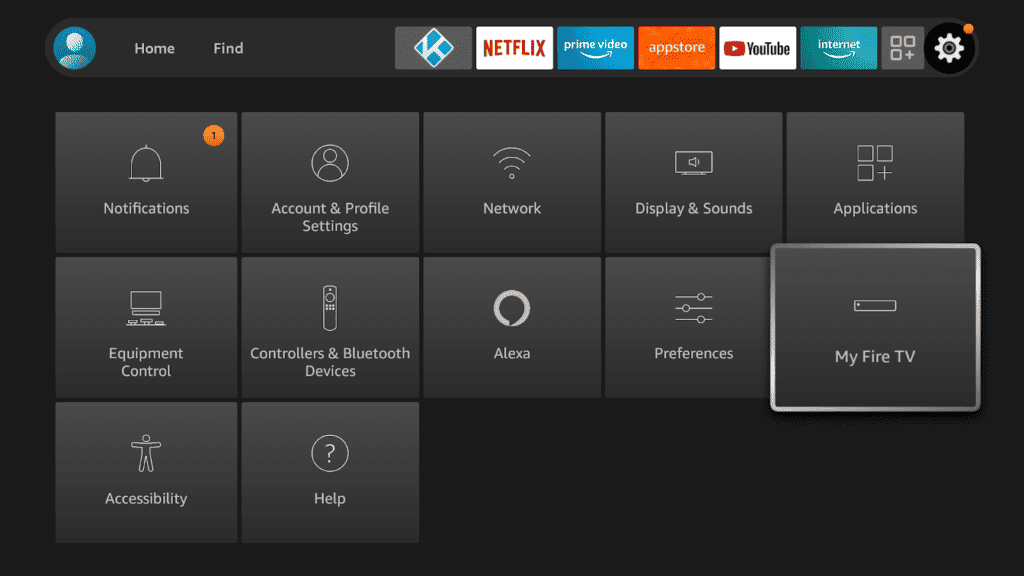 From there, select the 'About' option.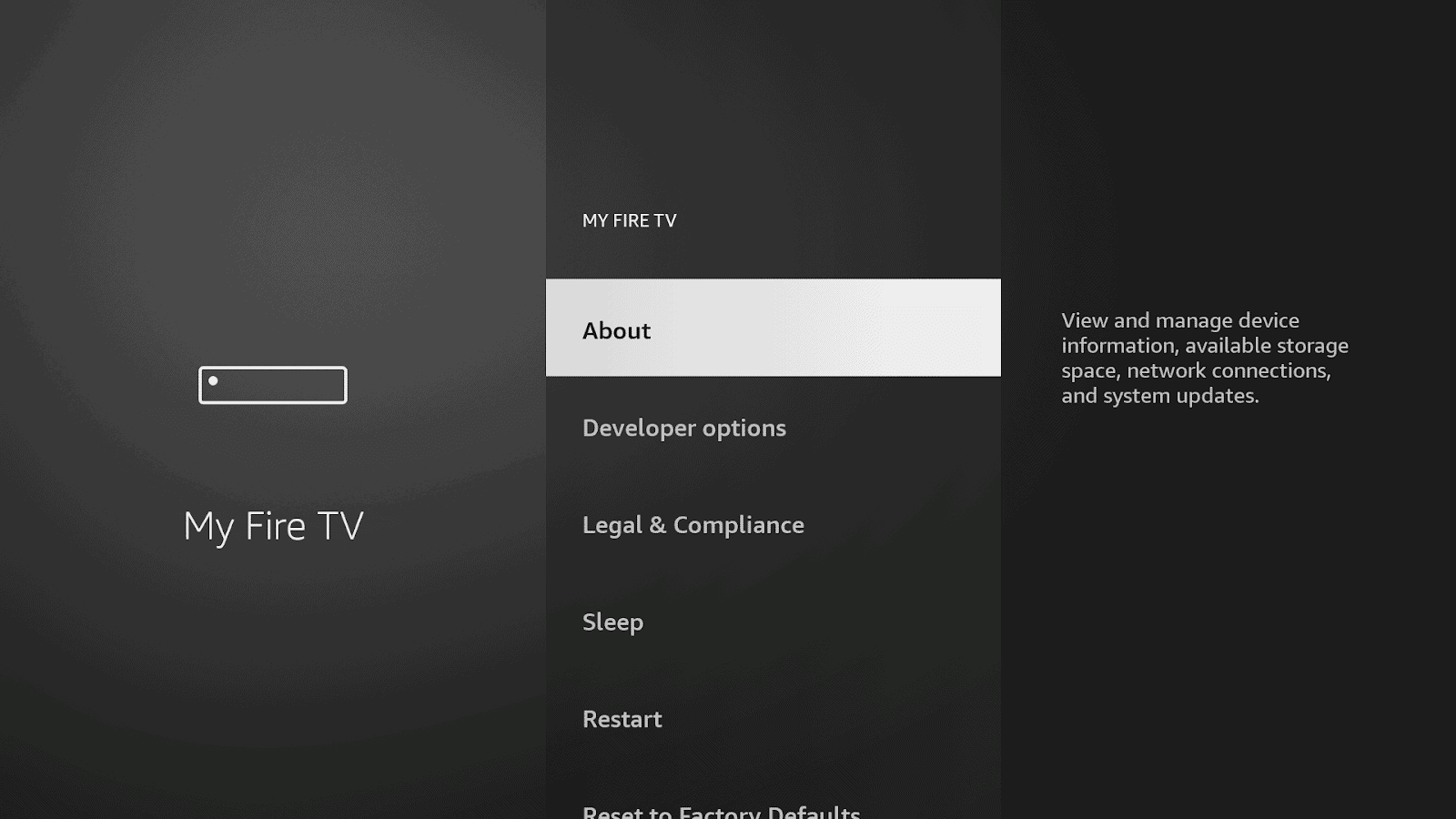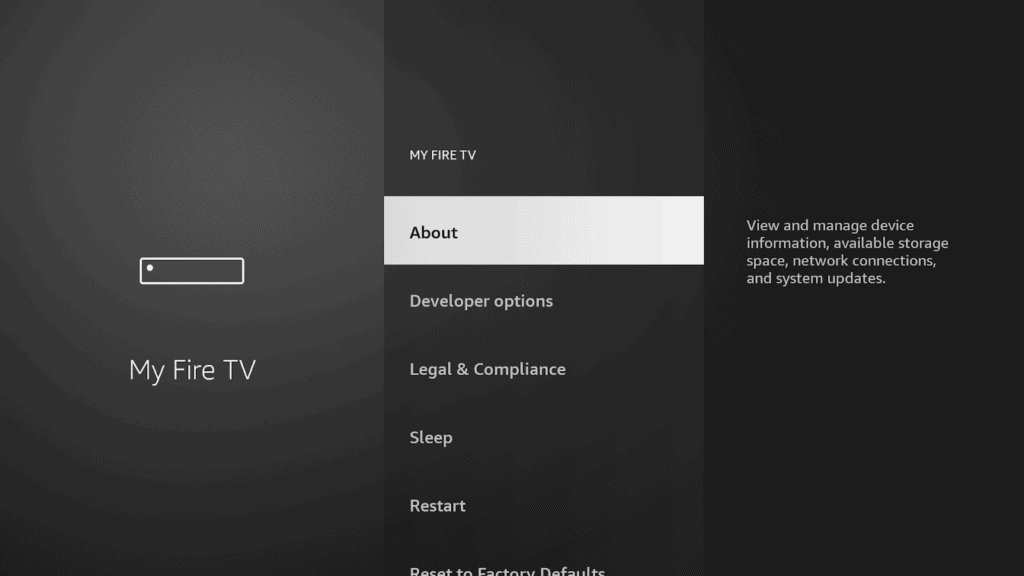 Then scroll to the bottom, and there should be an update available; press the 'Install Update' option and let it finish.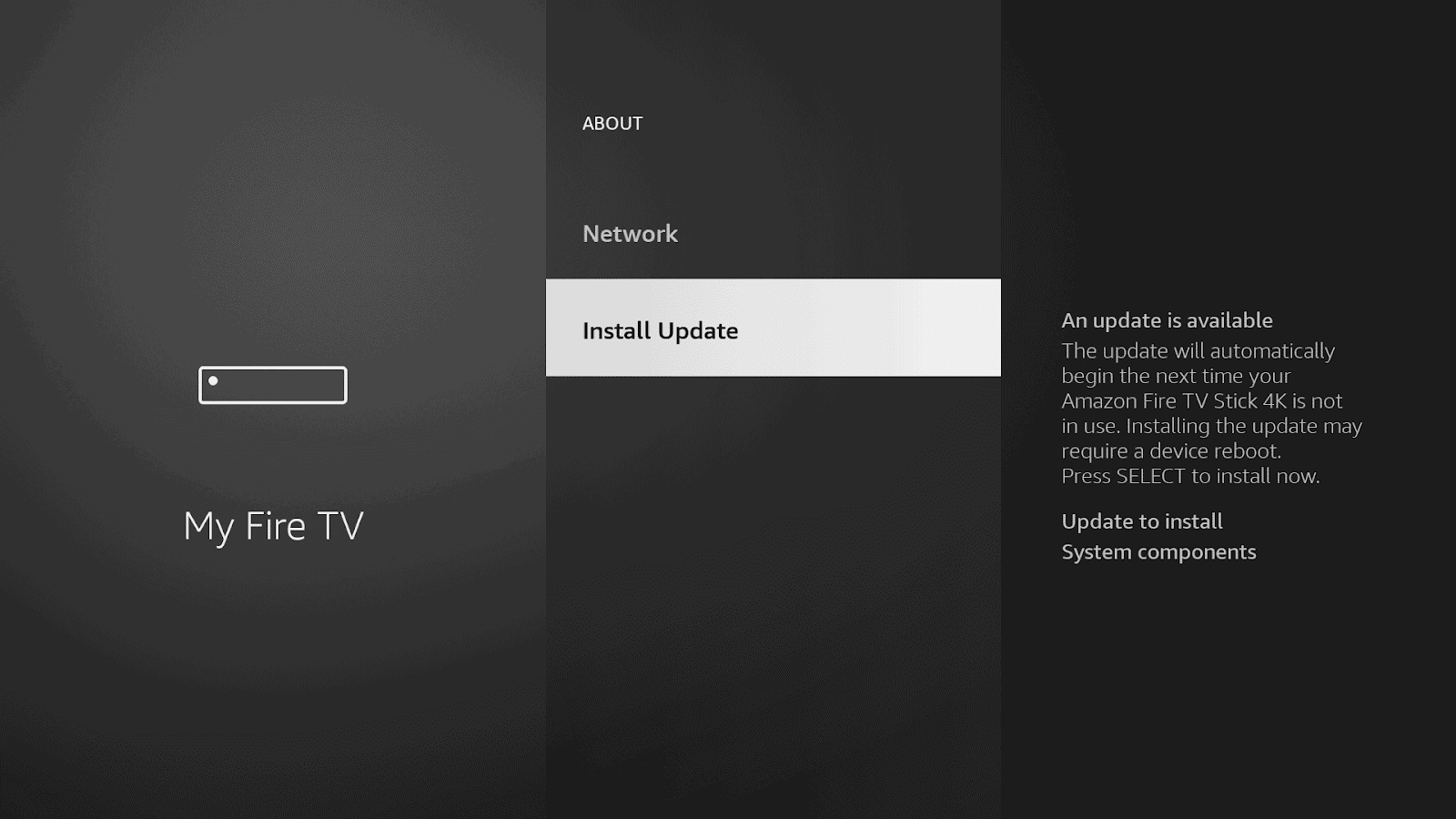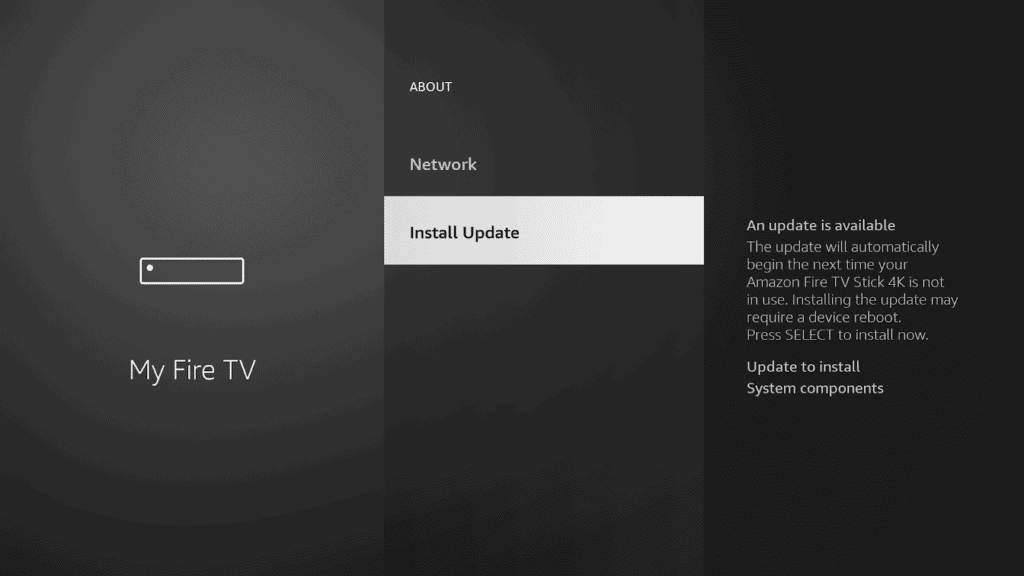 That's it, now you've performed a system update, and hopefully, that will fix your issues with the restarting device.
5. Remove Extensions to Your Device.
If you have used an extension to connect your device with the TV, then that might be what's causing your problems. Try removing it and see if that was the reason why this problem occurs. Connecting your Firestick directly to the TV is the recommended way of using the device, so if you don't have the extension necessary, don't do it.
6. Resolve Frequency Issues.
To do that, you need to remove every other device that's connected to your TV's HDMI ports. With the Firestick, there's a higher chance of other devices messing with the frequency because of its technology. That's why you should try removing those devices one by one. Also, if there's a revealed coaxial cable near the device, that might be causing the issues too.
7. Avoid using Third-party Accessories.
When dealing with these types of devices, it's always better that you use the original parts and accessories or at least coming from the same manufacturer. This is not something that people say just to get more sales to their company, but it really affects the performance of the device. Whether it's the power brick or any other cables it's better to use the ones that are provided by the original manufacturer.
8. Switch the Firestick to a Different TV.
The problem may not be with the device but rather with the TV that you want to set up. The Firestick may not work with that resolution, or there's a setting from the TV that makes the device act weird. Either way, you should try setting up the Firestick to another TV to see if the damage persists or goes away.
If you don't have another TV available then maybe try using a different HDMI port. The port could be damaged, and that's why the Firestick is constantly restarting.
9. Check out the TV Information and see if it Supports HDCP.
The Firestick works only with HDCP-capable TVs, and if yours doesn't have it, that might cause the device restarting issue. If however, your TV does not support this feature then I'm sorry to say this but you can't use the Firestick there.
10. Connect the Firestick to a Power Supply rather than the TV USB Cable.
Well, this might be a simple issue of the Firestick device not receiving enough power to run properly. That's why you need to connect it to a power supply unit to give it the energy that it requires. Make sure to have the original power brick or one that has the recommended power settings.
Closing Thoughts
The above-mentioned methods are the most common ways of fixing the Firestick restarting issue. Hopefully, they'll help you resolve the issue quickly without having to spend hours on troubleshooting. There's also a possibility that some of them won't work for you. But as long as you follow all the instructions carefully, you shouldn't encounter any trouble while trying to fix the issue.
If you have any questions or suggestions about the article, don't hesitate to leave a reply in the comment section down below. I'll try to respond and help you all as quickly as I can. Thanks for reading and I hope you have a great time.