Dummy units of the Galaxy S23 were used to preview the look of Samsung's forthcoming high-end phones before the announcement event in early February. The Galaxy S23+ and Galaxy S23 Ultra's designs have now been shown in the first batch of official promotional photos that have leaked.
Marketing photos for the Galaxy S23 series from 91Mobiles have been released. They highlight the Galaxy S23+, Galaxy S23 Ultra, and current Galaxy wearables including the Galaxy Buds 2 Pro and Galaxy Watch 5. While the Galaxy S23 Ultra can be seen in green, the Galaxy S23+ can be seen in pink.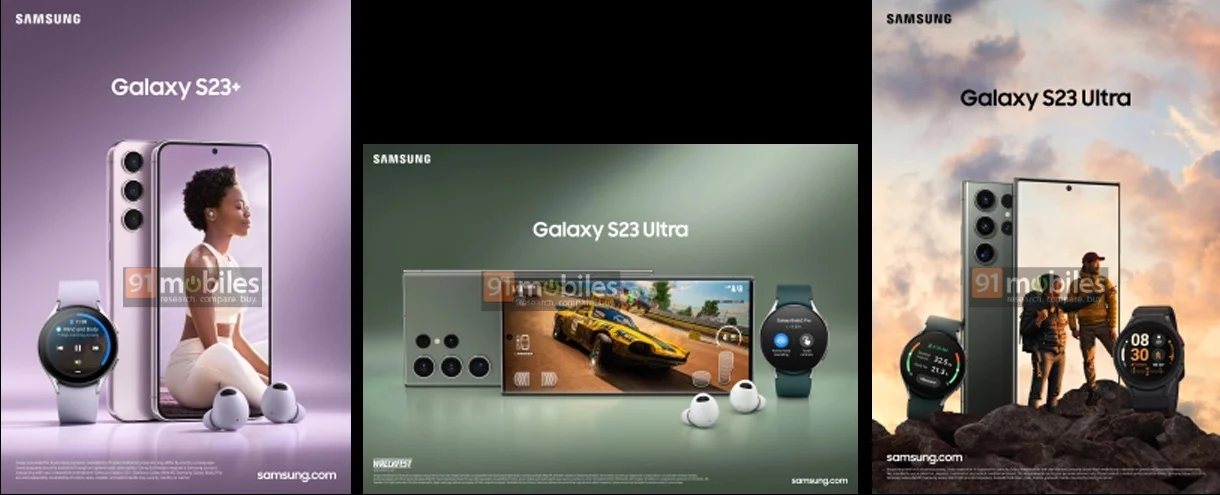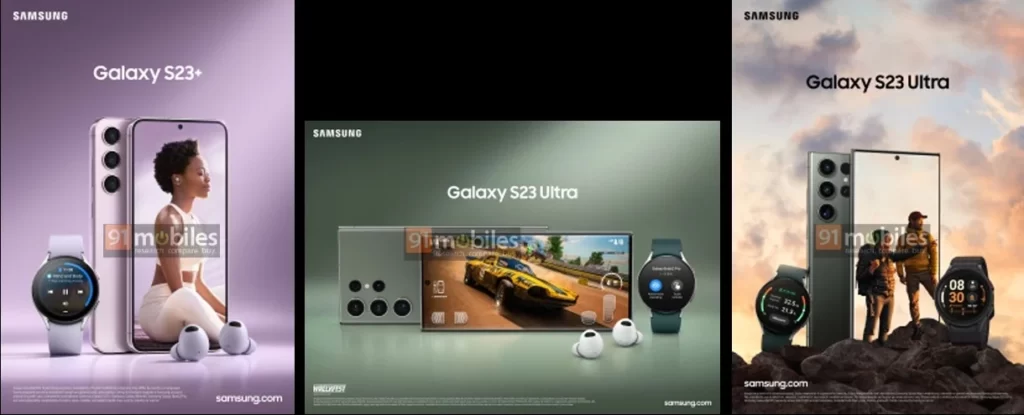 The camera island design of the Galaxy S21 and Galaxy S22 has been abandoned by Samsung. With distinct camera rings on the back, the Galaxy S23+ now sports a design that is more in line with the Galaxy S22 Ultra. The object's edges are slightly bent. Due to its reduced screen size, the Galaxy S23 is anticipated to feature a similar design but a smaller overall size.
The Galaxy S23 Ultra resembles the Galaxy S22 in terms of appearance. The body-colored camera rings on the back of three of its four cameras are just one example of the minor alterations. The Galaxy S22 Ultra's back camera is surrounded by dark rings. The front camera, which has apparently been improved to a 12MP sensor, is still visible via a punch-hole-shaped display cutout on the smartphone.
There isn't much information available other from marketing materials that have leaked, but we do know that Samsung will be the only company to get the Snapdragon 8 Gen 2 CPU, which Qualcomm has earmarked solely for the Galaxy S23 series. Modern technology will be used in the phones, and the Ultra version will also include a 1-inch, 200-megapixel camera.