The Internet is never going to be the same again after the GOFIND XR ICO! This new Blockchain technology is a combination of a search engine and an Extended Reality (XR) platform. GOFIND XR is constructing a new layer of Internet. It will be used to host a wide variety of digital assets. Examples of these are XR modules, data frameworks and apps. GOFIND XR will transforming the way we consume the Internet. It will also provide us with an opportunity to invest in their token through an ICO. Here is more about the latest technological revolution on the Internet.
What does GOFIND XR do?
The Internet in its current form is 2 Dimensional (2D) in nature. We are gradually moving into a 3 Dimensional (3D) or Spatial World. As such, it needs to be improved so as to fulfill the new requirements posed by technological advancement.
GOFIND XR solves this problem. It provides a resource known as Gofind.World. This is a framework that is made up of a browser, search engine and Blockchain technology. Together they create a spatial layer which puts Extended Reality (XR) on top of the Internet. By doing this, the Internet becomes more realistic and interactive.
The value of GOFIND XR
Information on the Internet is stored in 2D. However, technological innovations have created a new digital platform known as the Near Field 3D Space. By accessing this space, we can get information about navigation, events, the people we meet and much more. Gaining this data in real time allows us to experience the Internet in a more rewarding way.
Extended Reality (XR) is the solution that can be a bridge between the 2D Internet and modern informational needs. It was created by the GoFind engineering team to create a new type of reality. By applying this new technology on the Internet, they have created the XR Web.
GOFIND XR provides the software tools and digital resources which are needed to construct new applications on this innovative digital layer. It provides all that you need to navigate and populate the XR Web. In this innovative technology, your user interface is the real world itself! GOFIND XR combines the digital and physical dimensions using Spatial Computing in a seamless way which enriches our digital lives!
Characteristics of GOFIND XR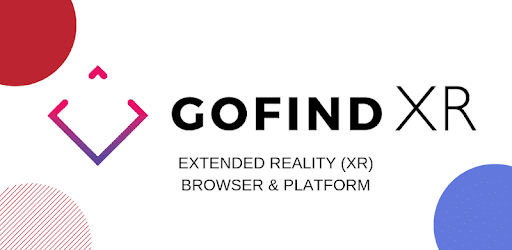 Robust leadership
GoFind is led by its CEO, Manindra Majumdar. He is assisted by a team of technical staff and advisors. They are all highly skilled in the fields of business and technology. Hence, they pool knowledge resources to create innovative solutions and capabilities within the GOFIND XR ecosystem.
It delivers an Augmented Reality (AR) Web experience
Today, the Internet is in 2 Dimensions (2D). This is not enough to fully satisfy the digital 3D needs of today. GOFIND XR adds a layer of Augmented Reality (AR) to the world of today. This layer is accessible through a framework known as Gofind.World. It creates a digital, Spatial World which you can interact with using a special browser and a search engine.
It is made with contributions from the community
Blockchain technology is a major part of GOFIND XR. This technology was chosen to distribute value at scale. The Gofind Spatial World is powered by distributed ledger technology for maximum access. With community assistance, we now have access to a Brave New Digital World!
The platform is 100% decentralized
The GOFIND XR platform is fully decentralized. All its internal elements are built upon the distributed ledger. They include:
Its codebase
Artificial Intelligence (AI) models
Marketplace
Computing Power
Decentralizing these elements ensures that the advantages of the GOFIND Spatial World can flow to communities around the globe. This leads to a world that is fairer and more equal in nature.
Parts of the XR Web experience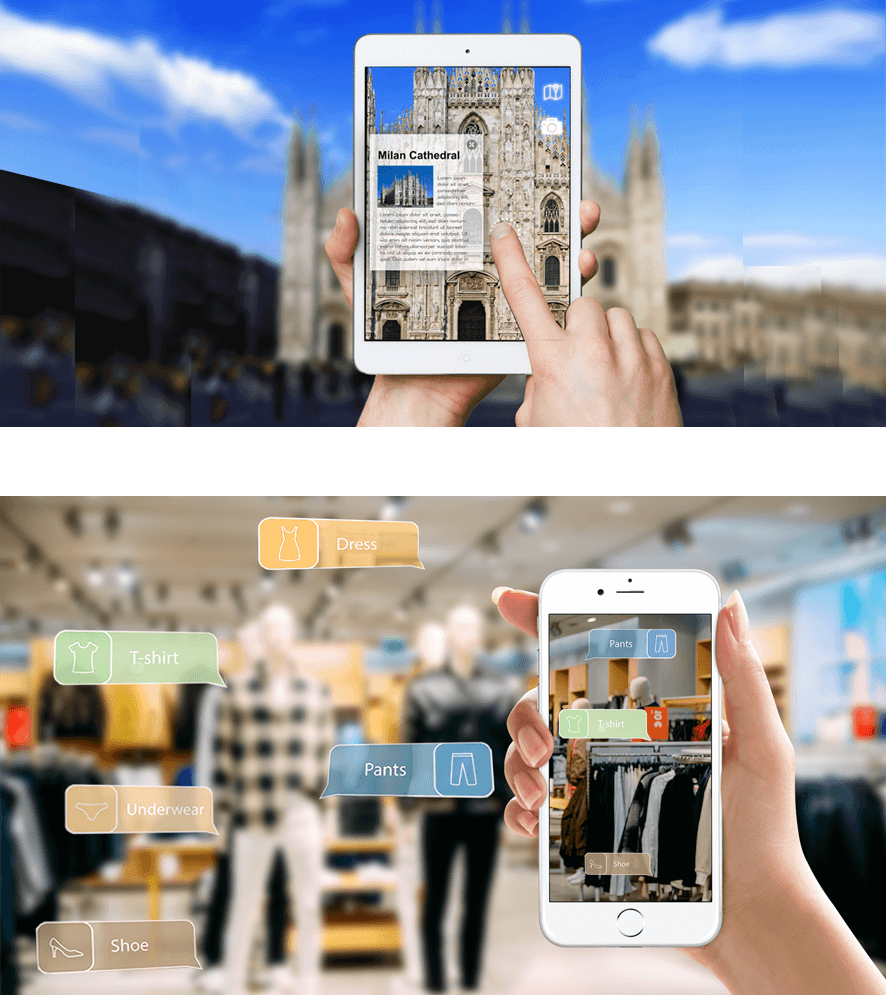 There are various parts that work together to deliver the XR Web experience. They include:
XR Browser: This is a browser that is designed to work on smartphones. It allows the user to view the XR Web through simply pointing at it. The browser depends on a framework that is known as the XR DNS. This is a system of standardized Universal Resource Locators (URLs) that can be used to point to specific locations in the Spatial 3D Web.
XR Search Engine: This is a search engine that can be used to find spatial data and move through it.
xApps Store & xLenses: xApps (XR Apps) are special applications that use spatial data. xLenses focus on visual information. They process this data using Artificial Intelligence (AI) and deliver results using computer vision. Other applications can be sourced from the xApps Store. Built by third-party developers, they cover subjects such as travel, dating, work, games, indoor navigation, medical, e-Commerce and city navigation.
XR Ads Engine: This is a self-serve platform that can be used by marketers to include advertisements on the XR World. It also provides an opportunity that marketers can use to put some advertisements in the XR World. Through this engine, developers and app builders can gain their revenues too.
GOFIND XR Tokens
The GOFIND XR Web experience provides a brand new digital platform upon which e-Commerce infrastructure can be constructed. For this purpose, there is a specific cryptocurrency that was developed for implementation in this digital ecosystem. It is known as the GOFIND token and is symbolized as GFD.
There is a total number of 1.3 Billion GFD available today and you can purchase some through the current GOFIND XR ICO. The GFD was created upon the Ethereum platform and is currently valued at $5.00. You can purchase GFD using all major crypto and fiat currencies. The GFD tokens can also be attained through mining.
Token holders will be able to manage their holdings through the GoFind wallet. Using this resource, they will be able to process, track, store and use GFD tokens. Moreover, the GoFind wallet is compatible with Ethereum Smart Contracts.
By using these programmable tools, users will have the ability to read its contents, update the wallet and apply some Business Rules too.
Conclusion
GOFIND XR is ushering us into a new way of experiencing the Internet. By using the XR applications, browser and search engine, we will have the ability to interact with the Internet from a 3 Dimensional (3D) point of view. Easy to use and wildly innovative, GOFINDXR is the future. You can invest in it and gain infinite returns by buying GFD tokens in its active ICO today!