Google Chrome Live Captions are now embedded in the popular web browser, however this is currently limited to the Windows, Mac and ChromeOS versions of the software. It's not out yet on mobile (iOS & Android), nor the Linux version. To enable it you have to go into the flags of the latest version of Google Chrome.
Google Chrome Live Captions now available
If you aren't familiar with Live Captions, they are an accessibility feature that help in transcribing words in a video or call for you on the screen. While these aren't restricted for use by ordinary users either, the feature is currently limited on Android Smartphones via select OEM's such as Google and OnePlus.
The feature is now live in the latest version of Google Chrome 88, and all you have to do is toggle the feature on.
First head on over to chrome://flags in your address bar. In search bar, look for Live Captions, and from the drop-down box, set it to Enabled.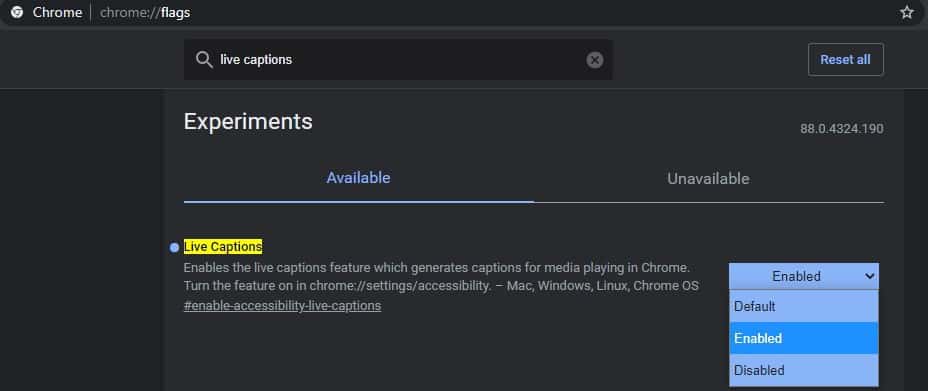 From here, all you have to do is relaunch Google Chrome and the feature will be live!
To enable it, just navigate to the audio navigation tile in Google Chrome as shown below. Just slide the toggle on and you will be able to live captions for whatever you are watching.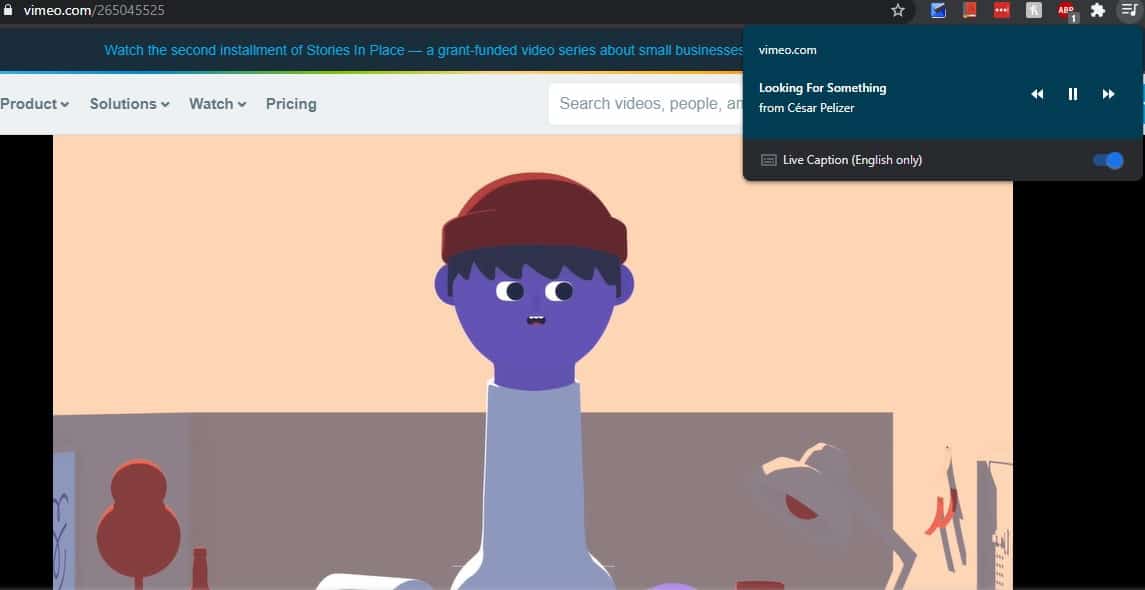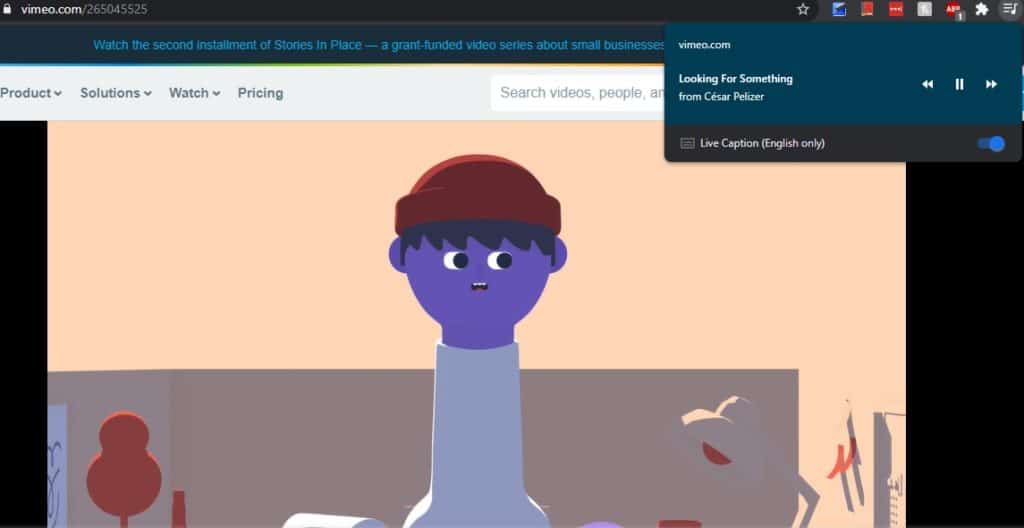 For now the feature doesn't work with YouTube, but our testing of Vimeo showed positive results.


It's still relatively buggy and work in progress. You may have to play with the toggle a few times if you pause a video, as it is not in a stable state, but it shouldn't interfere with your day-to-day browsing habits.
The convenience of live captions on smartphones is greatly appreciated and Google bringing a feature like this to desktop is something that should be appreciated. Hopefully with future updates they can add it to sites like YouTube which is not supported by the feature yet.
While YouTube does offer captions for videos, they are not reliable a lot of the times.
If you have tried out the feature for yourself, let us know in the comments section below!
Source: ChromeStory.