Now that a few months have already passed since the arrival of the gigantic GoPro Hero 10, the news world is rife with anticipation about its successor. Keeping in view the launch date for the latest available GoPro flagship, the upcoming GoPro Hero 11 is expected to release in September 2022, boasting the following features.
Crisp visuals with 5.7k at 30fps or 6k at 30fps.
HyperSmooth 5.0 stabilization
4k videos for 8x Slo-Mo
As the latest GoPro Hero unveiling ceremony nears, the rumor mill keeps churning about the possible features and people's expectations from the newest camera. So here is a detailed roundup of the likely or nearly-confirmed information about the GoPro Hero 11 features, specifications, release date, and everything you want to know.
GoPro Hero 11 Release Date
The American camera technology firm GoPro has maintained a legacy of releasing its Hero camera series in the fall of every year. Tracing back to the ancestral GoPro Hero HD cameras, the company has primarily released its products in September, ensuring the subsequent launches in October. Even the latest GoPro Hero 10 was released in September 2021.
Therefore, expect the GoPro Hero 11 release date to also fall towards the end of September 2022. The camera will then probably hit the markets in October 2022. (It will seemingly release days before its upcoming rival DJI Pocket 3, which has a November 2022 release date.)
GoPro Hero 11 Expected Features And Specs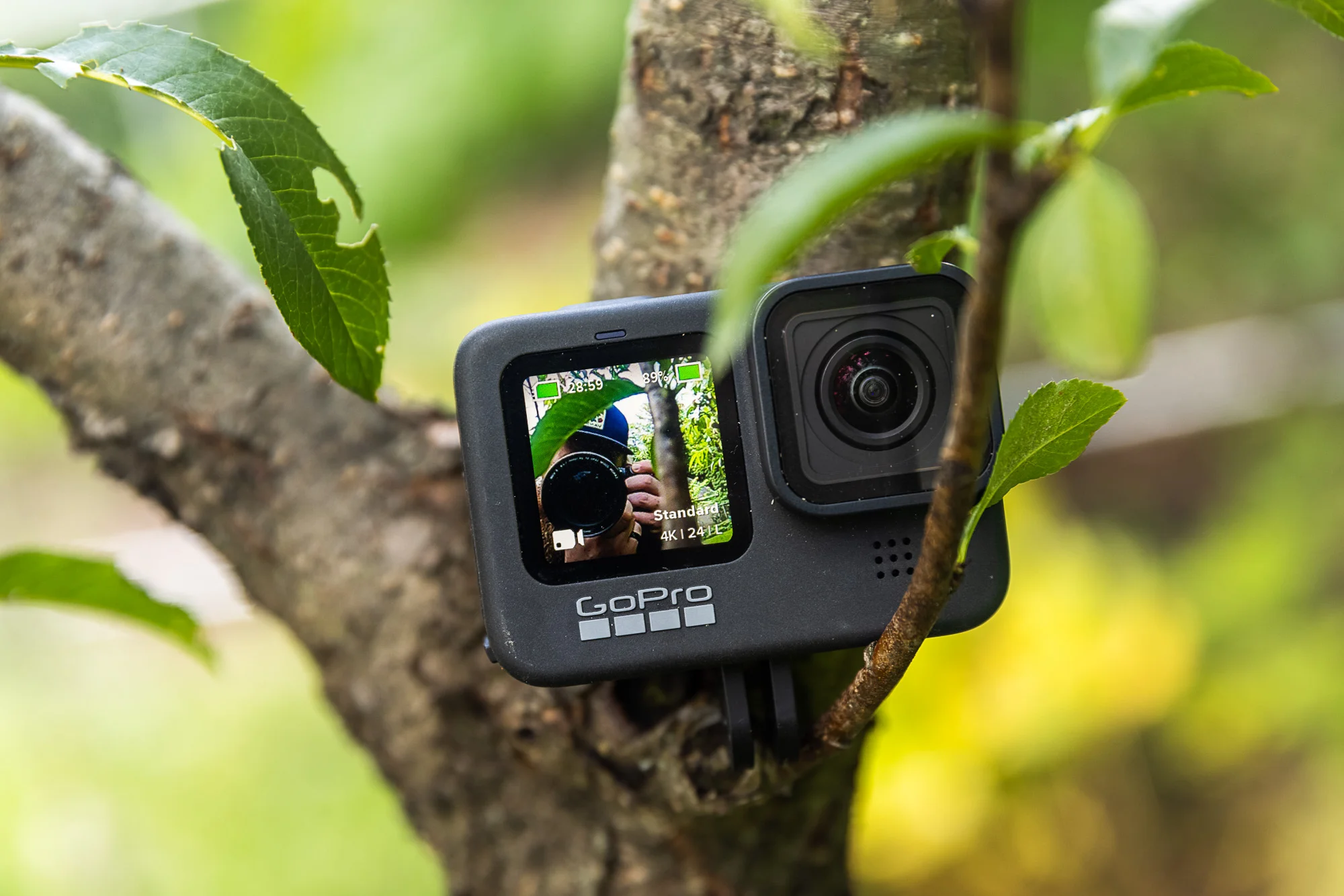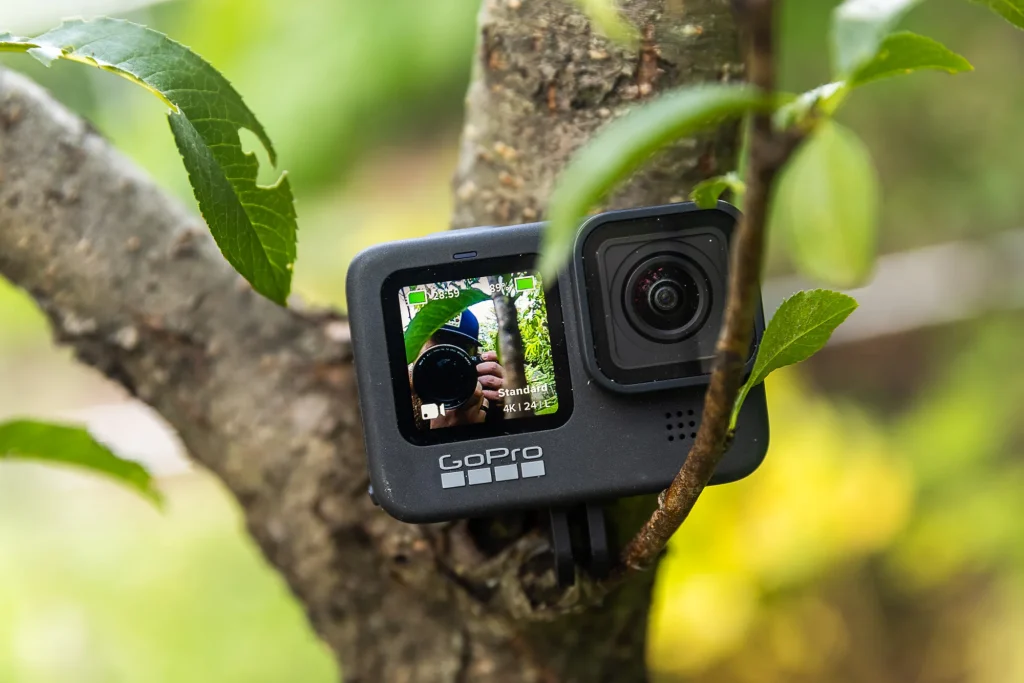 GoPro's CEO, Nicholas Woodman, has shared the good news of launching more camera models in the coming year. According to the management commentary about the firm's annual stock meeting held in February this year, the company plans to launch at least two more devices by the end of 2023, making a total of four releases.
"At the end of 2022, we plan to increase our hardware offering from the two product types we have today – HERO and MAX – to four distinct camera products. And we expect to expand that further by the end of 2023. This is in addition to the aggressive roadmap we have planned for software, including new cloud capabilities and an all-new subscription-based desktop application."
But yes, that's all planned for 2023 and beyond. So, this year, we are only getting a new GoPro Hero model. While nothing official has surfaced online regarding GoPro H11 features, it would definitely include some enhancements in the current specs. The GoPro Hero 10 is a recent example of how the firm jazzed up the device for better results. So perhaps, the upcoming flagship camera would exhibit even more improvements.
Minor Design Tweaks
GoPro's history of designing Hero cameras suggests that the company doesn't like many tweaks in its gadgets. With GoPro Hero 11, people (including us) have big expectations for some catchy design tweaks. (And we still have listed below what we want to see in the new camera.) However, the firm seems to have decided to bring all the significant upgrades under the hood, with no visually notable changes. Although, GoPro hasn't said anything about it yet (and that's why we still want the firm to consider our wish list for GoPro Hero 11 features). However, according to the image leaks from the credible German source WinFuture, the latest GoPro Hero flagship won't be flaunting design upgrades.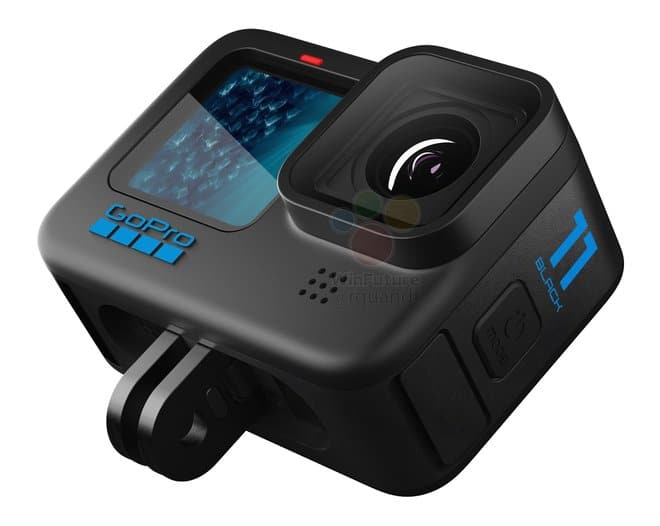 WinFuture suggests that GoPro Hero 11 will feature the same buttons, flaps, and attachments. The single trivial tweak may arrive with the camera's model series number only – that "11" may appear bigger than the "10" in its predecessor.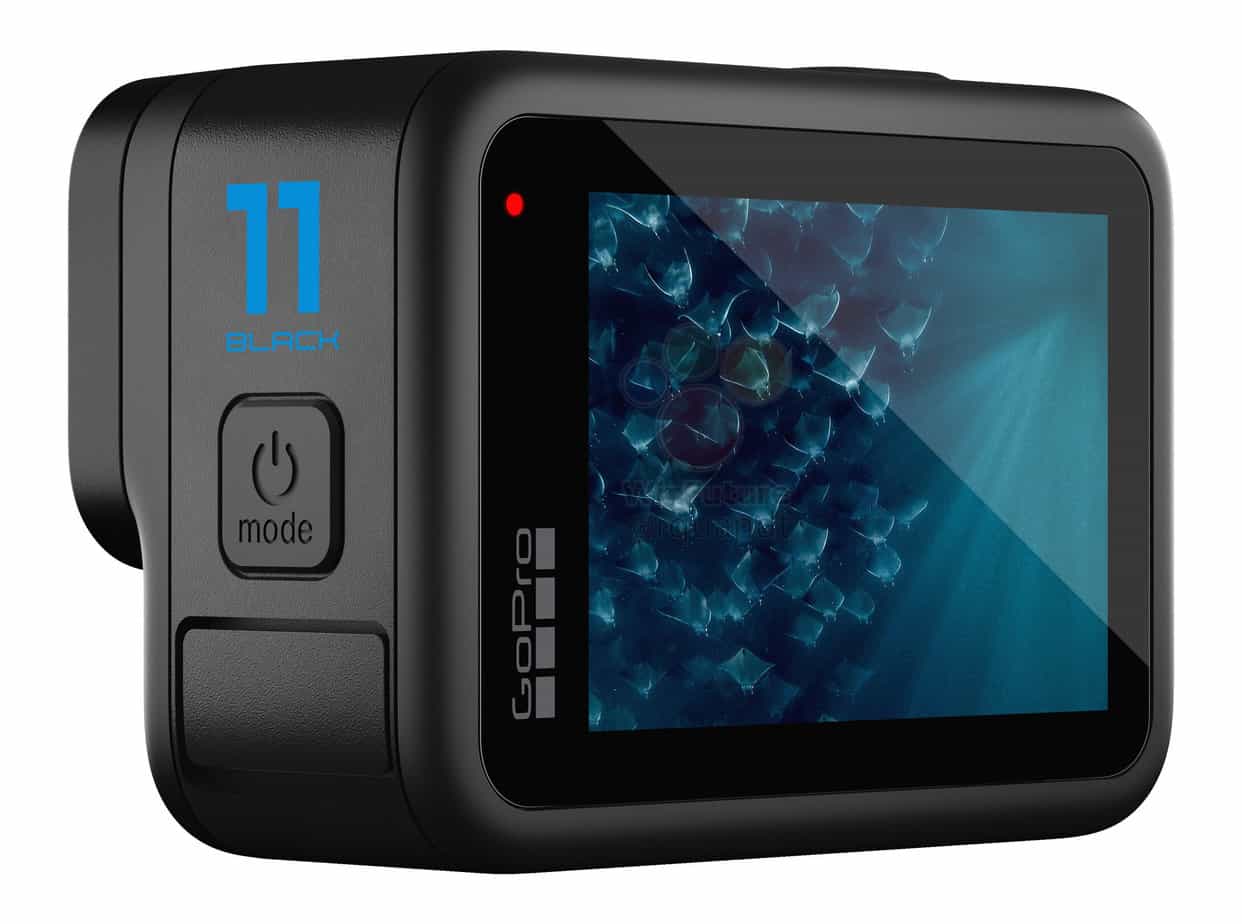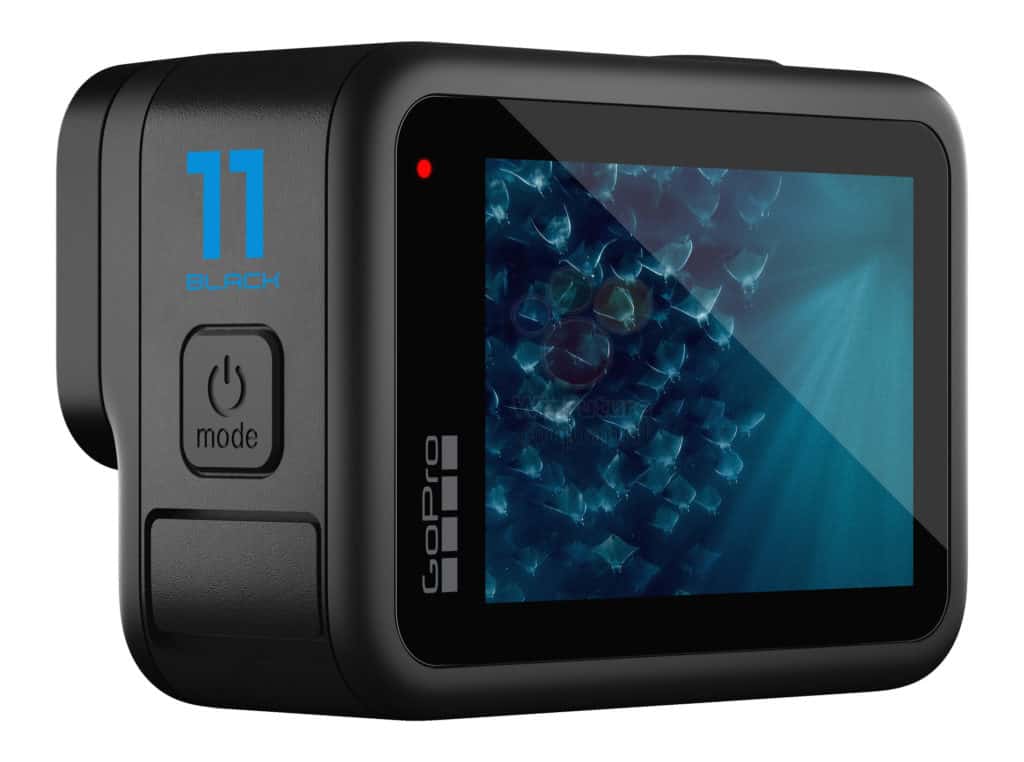 Increased Resolution And Frame Rate
The GoPro Hero 10 was a significant upgrade from its predecessor, supporting 5.3k at 60 fps and 4k at 120 fps. Hence, the upcoming Hero 11 may shoot at 5.7k or 6k at 30 fps.
Though, this isn't much needed (to us) because even 5.7k is excellent. Yet, we won't mind the camera going up to 26 megapixels or more to outclass the existing 23MP Hero 10.
Better Stabilization
GoPro has consistently improved stabilization with its Hero camera series. The last iteration, HyperSmooth 4.0, supported horizon leveling from 27 to 45 degrees. Though it was a worthy upgrade, expect the [yet] best with HyperSmooth 5.0 in Hero 11.
LiveBurst, HindSight, and Slo-Mo upgrades
These signature features took a giant leap with GP Hero 10. The LiveBurst feature records 45 frames in 1.5 seconds before and after the shot. HindSight records videos up to 30 seconds before a shutter press, whereas 8x Slo-Mo videos look great with 2.7k.
With Hero 11, GoPro might just tweak these features to provide you with a 60 frames LiveBurst, 45 or 60-seconds HindSight recording, and a 4k 8x Slo-Mo.
Things We Want To See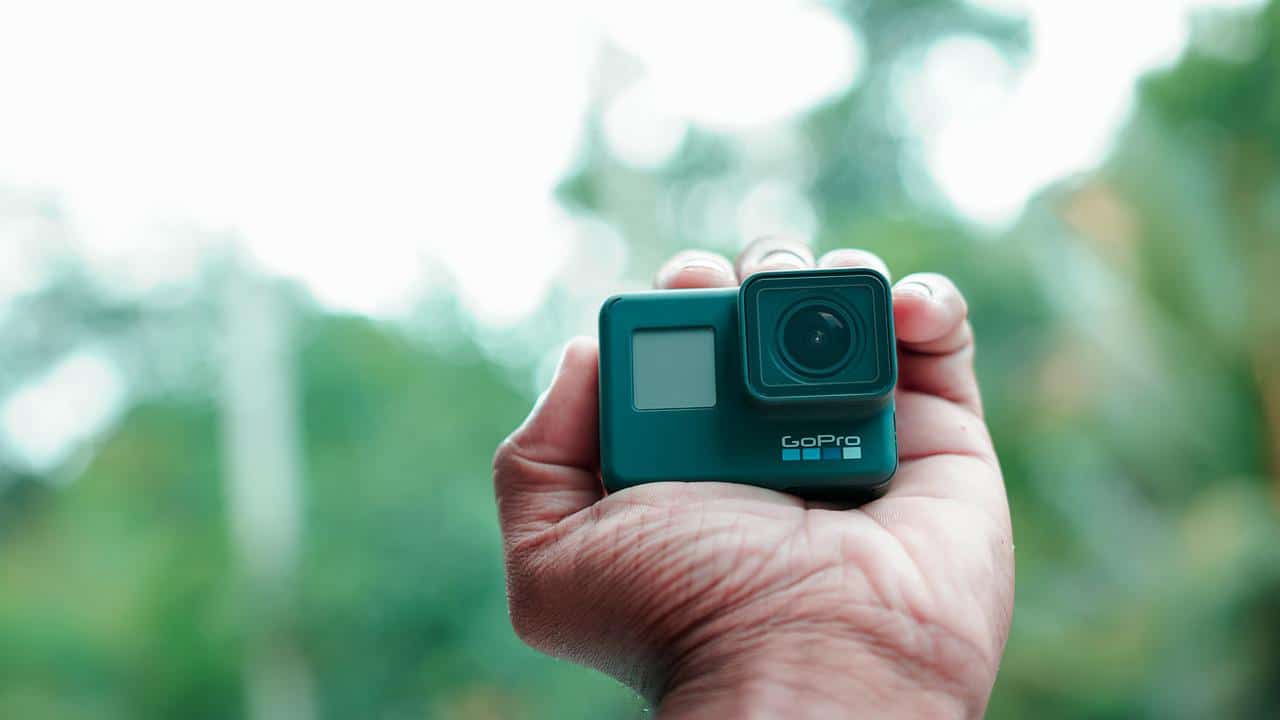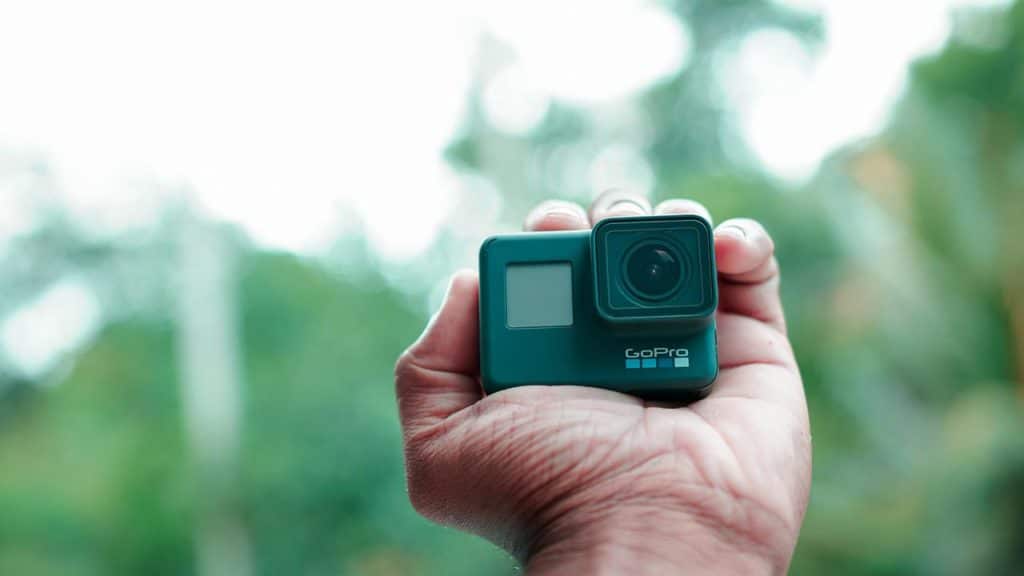 Although, the GoPro Hero has largely followed a hierarchical pattern, where every successor fixed the glitches of the previous device. But the firm seems to love the Hero form factor so much that they do not prefer innovating it.
For example, the GoPro Hero 9 was a significant upgrade from the Hero 8. It introduced a front LCD screen with a live preview and a horizontal bar-like status indicator instead of the conventional red dot. But then the Hero 10 featured the same specs.
So, for Hero 11, we may likely not see many upgrades here. Yet, we won't mind a few tweaks that could significantly improve the user experience without much input.
Bigger Front Screen
The Hero 10 was a phenomenal camera. But, the screen definitely left more to wish for. We would love to get a better preview on the big screen, precisely, an edge-to-edge display. The company may also want to improve the screen quality.
HDR For Video
While the GoPro Hero 10 supports HDR, you can't record HDR videos with it. So, with GoPro Hero 11, HDR support for videos would be an attractive upgrade for the users.
Reduced Front Logo
Of course, we know it's a GoPro when we buy it. So, reducing the logo size would not only create more space for a larger LCD but would also not interfere with users' viewing experience.
Audio Port
The past few GoPro Hero cameras have constantly ditched an audio port. (It last appeared with GoPro Hero 3/3+ models in 2012.) Though the internal cameras are okay, we feel the gadget shouldn't limit users from recording better audios. Although, you can use the separately available 3.5mm Mic Adapter from the vendors as a workaround. Still, we would love to get a dedicated port to connect our external mics.
Overheating Fix
Overheating has pretty much remained a consistent issue for the Hero cameras. No matter how luxurious the specs would become, everything goes in vain when the camera shuts down or crashes in the middle of a critical moment due to excessive heat. Fixing this glitch with hardware and firmware-level thermal management would be much appreciated. And, of course, that isn't huge to expect – almost every other gadget, even mobile phones, manages that. So why can't a GoPro Hero address this issue?
Increased Size
The previous GoPro Hero 9 was slightly bigger (50.8mm x 71.8mm) than the Hero 8 (48.6mm x 66.3mm). But the size remained the same as of Hero 9 with Hero 10. But suppose the Hero 11 addresses everything we just listed, then the vendors might have to increase its overall dimensions.
GoPro Hero 11 Price
The GoPro Hero 11 price mainly depends on the upgrades it would bring. Some tweaks, like camera upgrades, may not significantly add to the product cost. Yet, assuming it as an improved variant of the Hero 10, expect the GoPro Hero 11 to bear a $499 price tag.
GoPro Hero 11 Alternatives
Until the much-anticipated Hero 11 arrives, why not try one of the alternative options to satiate your photography skills? Here are a few suggestions available for you to try.
GoPro Hero 10
DJI Action 2
Akaso Brave 7 LE
Wrapping Up
That's all we know until now about the GoPro Hero 11 release date, price, features, and specs. As the release date draws near, things will become clearer about what the upcoming GP Hero flagship will bring for us. While nothing is officially confirmed yet, what we are sure about is that the Hero 11 will be big! So, keep your fingers crossed and stay tuned as we'll continue to update this roundup.