Halo Infinite is leading the hype train of 2021. It is the single biggest title planned for release this year for the PC, Xbox One, and the Xbox Series X/S. So, it's no wonder we are getting rumors left and right about the game. But hold on tight, because this one is a cut above the rest.
It is no secret Battle Royale is the thing happening right now (well, a little longer than just now). Franchises as big as Counter-Strike and Call of Duty have already jumped the gun. Naturally, fans started speculating whether the endemic will get to 343 and Halo Infinite as well.
Halo Infinite Will NOT Have a "Battle Royale" Mode
However, according to @klobrille on Twitter, Halo Infinite will not have a battle royale mode but will have something much more interesting. Klobrille is the same leaker who dropped news of the grappling hook in the game. He also called split-screen multiplayer being in; something arguably outdated but resonates incredibly with Halo players.
The new game mode, detailed by now the deleted tweet, will be a "Big Team Battle 2.0". The game mode is supposedly going to take the large scale of battle royale with Halo's own touch. Large team player combat that gives more of a battlefield sort of feeling, as opposed to a time-critical chaotic fight. It will also include "massively enhanced vehicular combat, squad spawning, incoming Pelican drops, and many more surprises."
This concept hearkens back to Bungie's old idea of the global battle mode that was originally planned for Reach.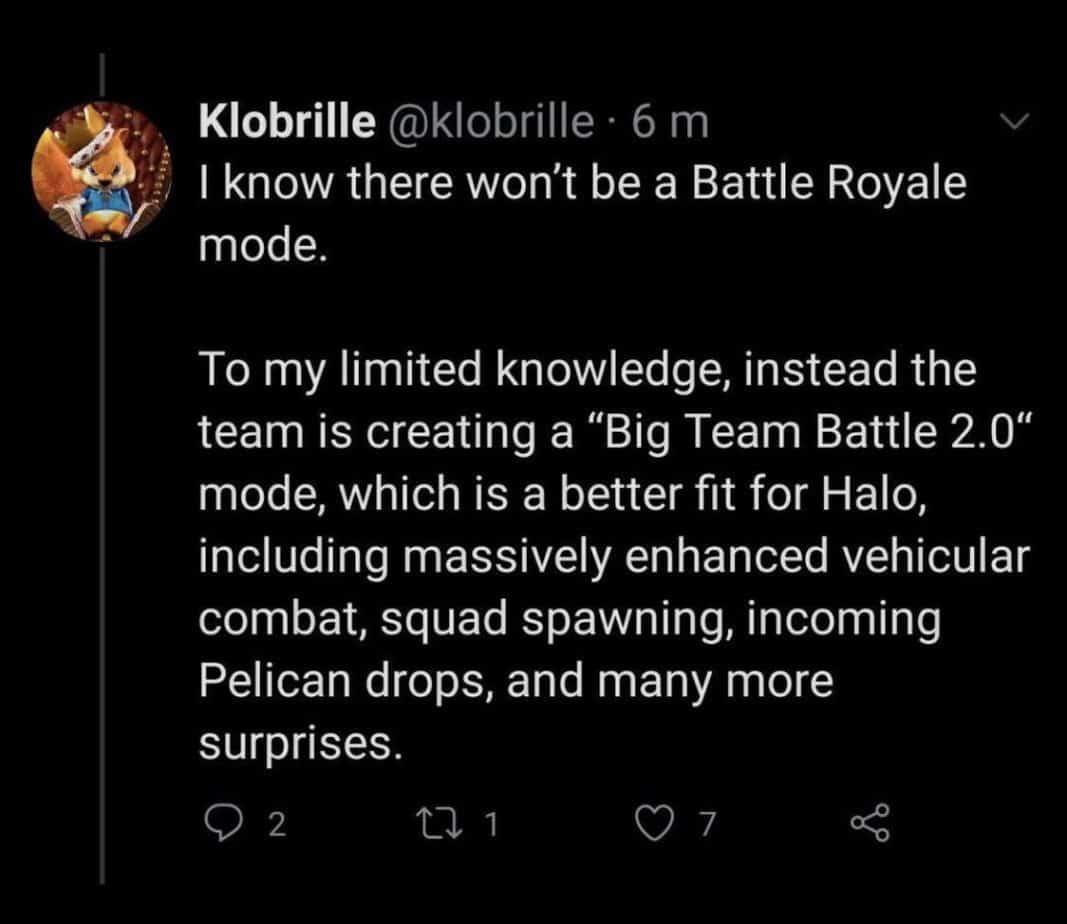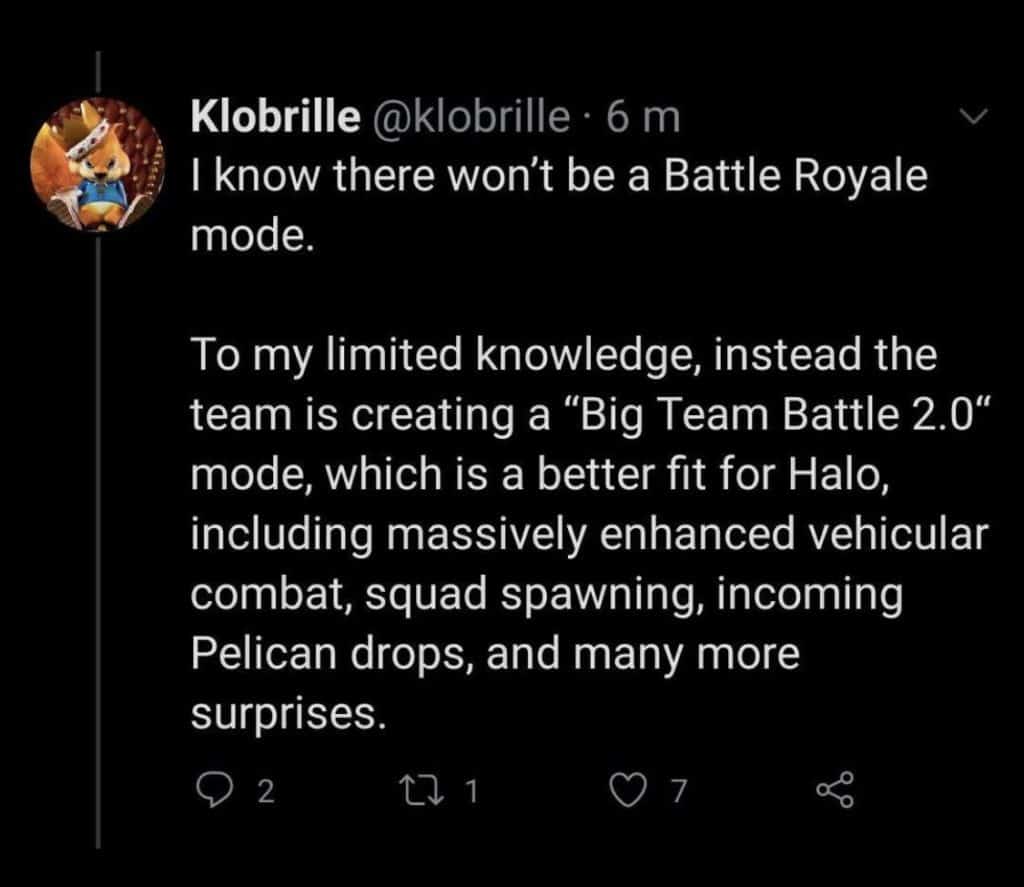 Moreover, Klobrille also mentioned that Forge is getting massively overhauled in Halo Infinite. He mentioned this in connection to how while 343 is not planning a battle royale for Halo Infinite, players can add in their own game mode. While it is difficult to imagine how Halo 5's Forge can be so incredibly improved upon, people expect nothing less from the new title.
Obviously, it is all in the rumor phase now. Still, a lot of questions need to be asked. Is this new big team battle a replacement to the old 8v8 mode? How big can the battles be with the new Forge? Needless to say, Halo Infinite will be held to incredibly high expectations.