The chatting and socializing platform Discord has been trending for the past few years. Blocking is one of the essential features any app that involves communication has. Its purpose is to block all incoming communication from a different user.
Nowadays, you will find yourself come across different people and accounts that simply need to be ignored. This is especially common on Discord. If they become a nuisance, you can simply block them. How to block someone on Discord? That's exactly what we are going to talk about in this article.
What Does Blocking Someone on Discord Do?
Suppose you blocked a user on Discord. What happens now? Firstly, they will not be able to send you private messages. Blocking someone on Discord makes it so that you cannot receive private messages from the blocked account.
Additionally, they will not be able to ping you or mention you within a server. Discord will also hide their messages from you, which you could still click over to see what they sent. Moreover, if you were friends on Discord with someone and you block them, they are removed from your friends list immediately.
Wanna learn how to make a welcome channel on Discord? Learn here!
Blocking Someone on Discord
If you are being annoyed, spammed, or no longer want a person to be able to privately message you on Discord, you can simply block them. To do this, follow the simple instructions given below.
Blocking Someone on Discord PC
Firstly, open the Discord client on your PC.
Then locate the chat where you want to block the account. This can be within a server chat, the server member list, or the friends list.
After that, right-click on them and press Block.
Lastly, press Block again on the confirmation dialogue and you the user should now be blocked.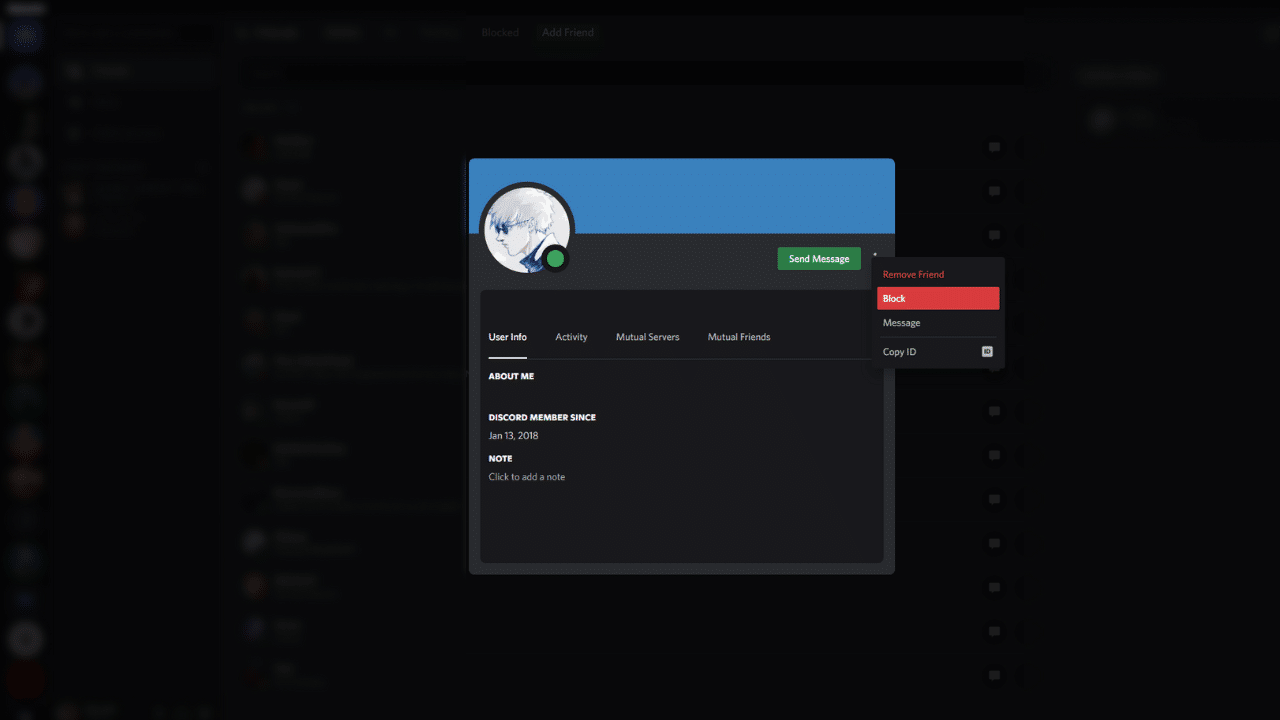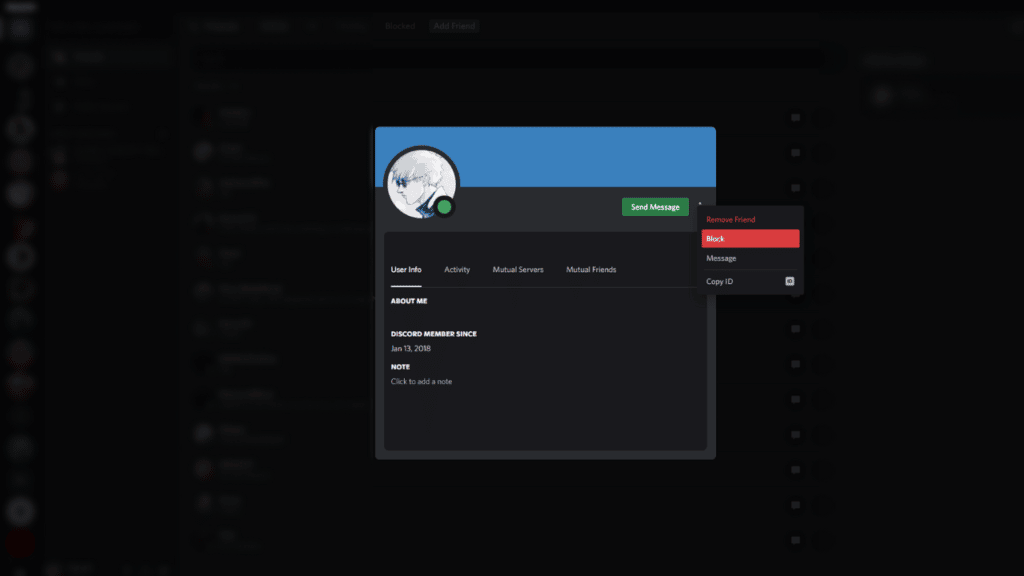 Blocking Someone on Discord Mobile
First, open the Discord app.
Next, go to a server or a DM with the profile that you want to block.
Tap on user's name and then press the three dots.
After that, tap Block. You will not need a confirmation so the user will be blocked right away.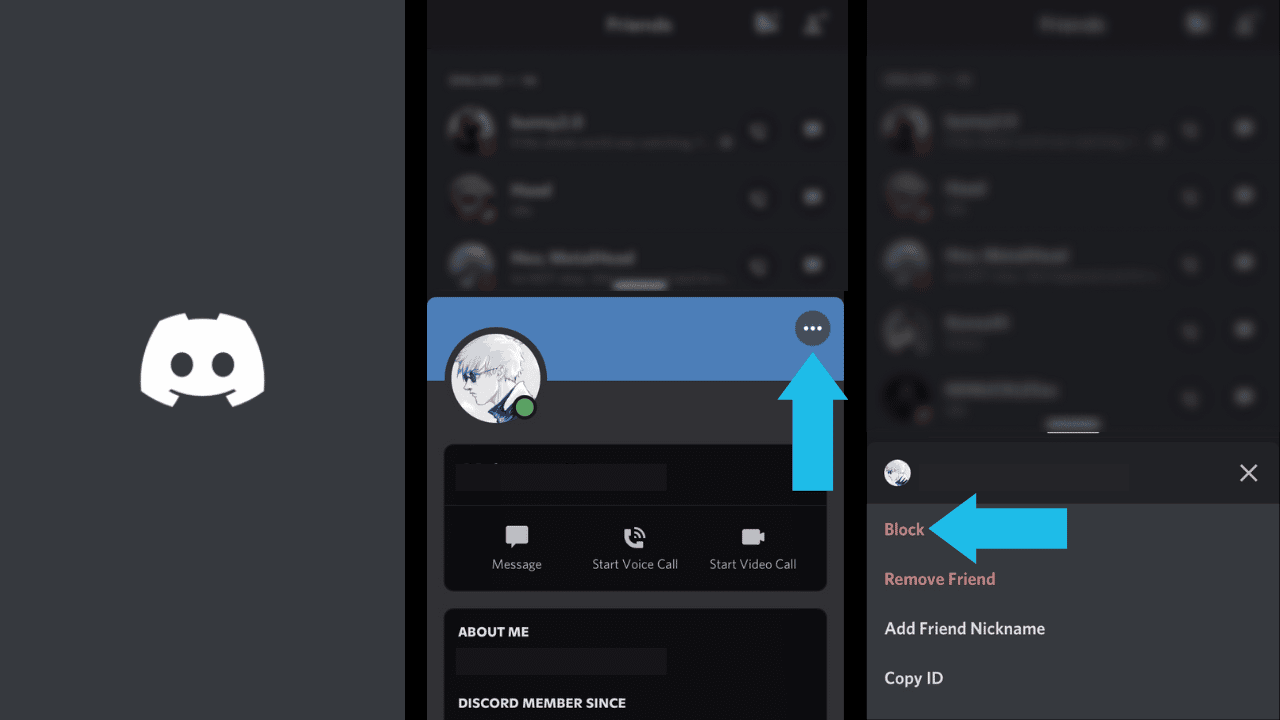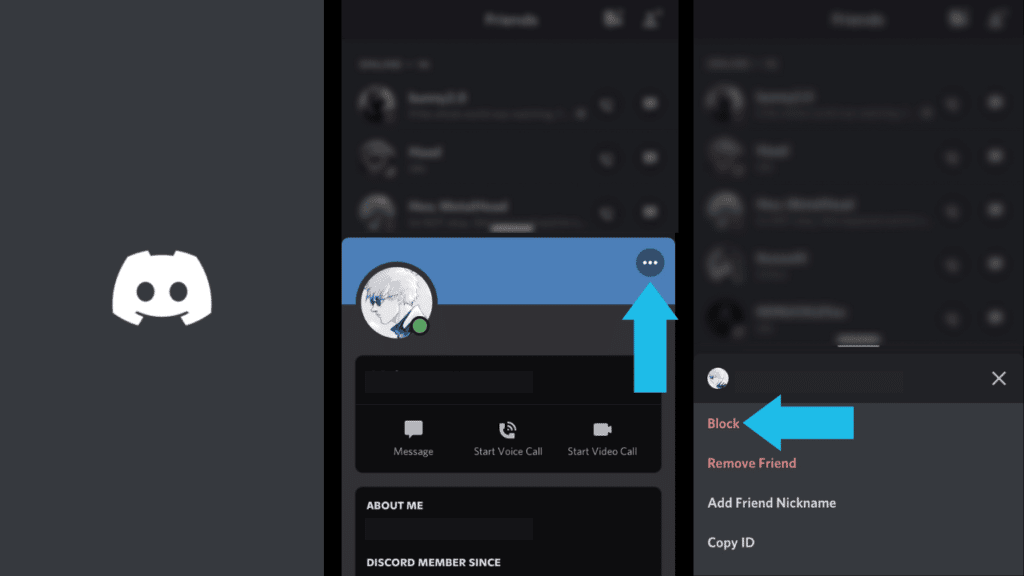 Conclusion
Is someone sending you spam messages or annoying you on Discord? You can stop them from sending you messages, pinging you, or calling you by blocking them. If this article helped you, let us know in the comments below, and tell us what you're listening to. Make sure to react with one of the emojis below to let us know how we're doing while you're at it!