Android devices have penetrated the market from the biggest cities to the smallest villages around the world. Android phones from the low-end devices that allow low-earners to stay connected to high-end ones able to multitask and do more complex computing.
But we all love YouTube. Whether you are a student researching online or you want to pass time watching movies, YouTube is the place to find all the content you need. And one advantage of YouTube is that you can access it from any device, sync your playlists, and add to "watch later" so that you can come back and watch the tutorial when you have sufficient time.
The penetration of hand-held devices and the amount of video content people consume online has prompted more advertisers to use YouTube as their advertising channel. These adverts are good for both the business owners and YouTube publishers.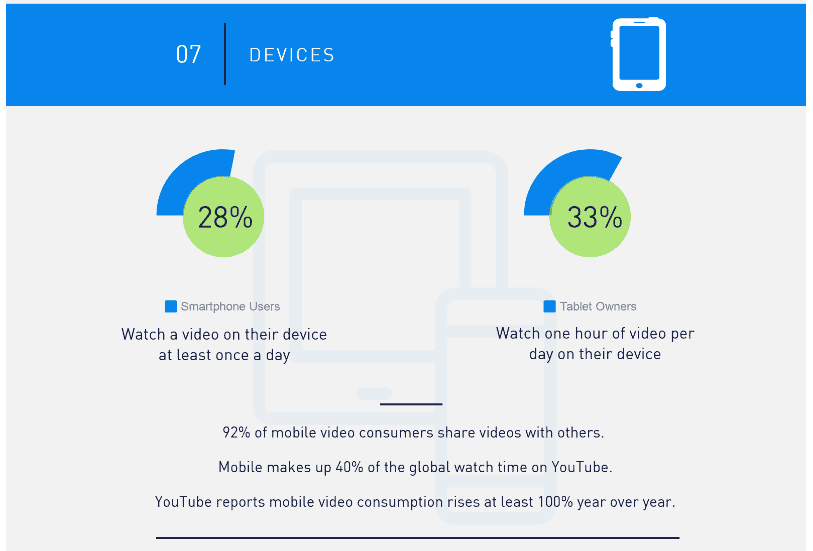 Photo credits: Renderforest
Advertisers need to get their brand recognized on the video networks and the publishers need to make a living and support their content. But ads can be annoying to Youtube consumers. Lately, YouTube decided to start forcing two video ads before you can start watching your video.
As if that were not enough, you cannot skip some ads until they finish playing (about 7 seconds or more). The worst experience is that these ads are irrelevant and far from your Advertising interests. I will try to assume that the last part happens to me only.
How To Block Youtube Ads On Android
As you can see, there is a valid reason as to why you should stop seeing advertisements on YouTube. Unfortunately, the only "legal" way to do that is using their paid YouTube subscriptions. Apart from hiding ads, the subscription also allows you to download music content and play YouTube in the background. These features are not included in the default YouTube app.
Not all people can pay for YouTube premium. And even if I wanted to purchase the premium subscription, the service is not yet supported (and may never be) in many countries. So, what do you do? The remaining option is to seek third-party ways to block all the annoying (and interesting alike) ads from playing on YouTube.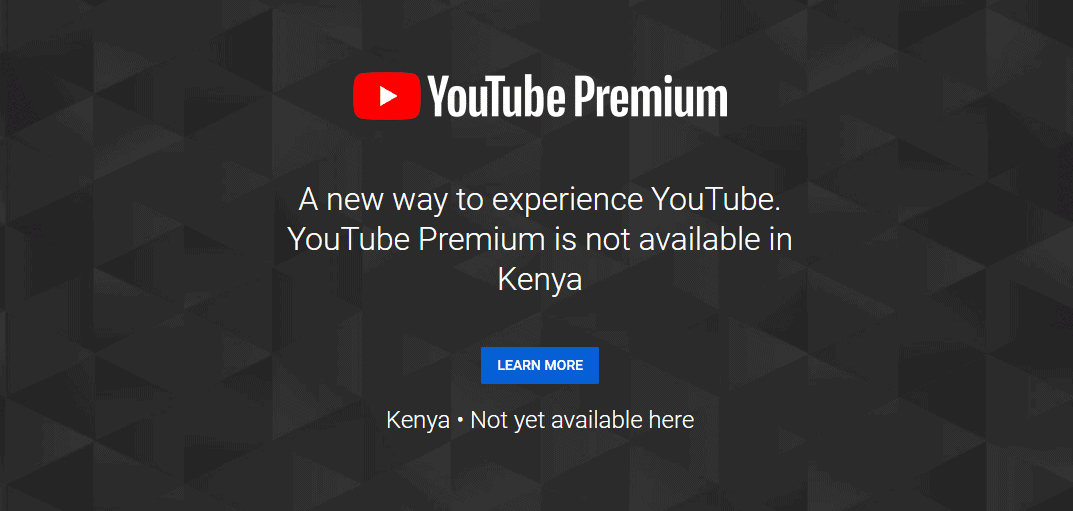 These methods are not supported by Google, and they may be illegal or unethical. What is more unethical than showing me ads on liquor and gambling when I am watching a religious Sermon or a tutorial video on backing up my computer to evade disasters? I bet you are as much willing to block all the ads as I am.
Here are the possible methods to stop YouTube from showing you any advertisement on your android device when you play videos.
1. Turn to Firefox
Mozilla Firefox is one of the best apps on Android you can have. The app not only allows you to play Youtube videos in the background but also to easily block advertisements. With the app, I enjoy unlimited and uninterrupted music and video on YouTube the whole day.
To watch YouTube videos without ads on Firefox for Android, you should install the Adblock Plus plugin. Copy the link and open it with Firefox. It will not work with Chrome. And you know that Google will not host a plugin that stops them from earning revenue.
Once you load the plugin page, you will see the installation button. Tap on it to add the addon to your Android Firefox. In case the installation fails, you need to check and ensure that you have the latest version of Firefox. It had happened to me, but once I updated the app, the installation was successful.
Setting Up the Ad Blocking Feature
Adblock Plus for Firefox allows you to block all types of advertisements on Firefox including those on YouTube. Blocking ads is easy. Open a new tab on Firefox for Android and tap on the menu (three vertical dots at the top right end of the browser window).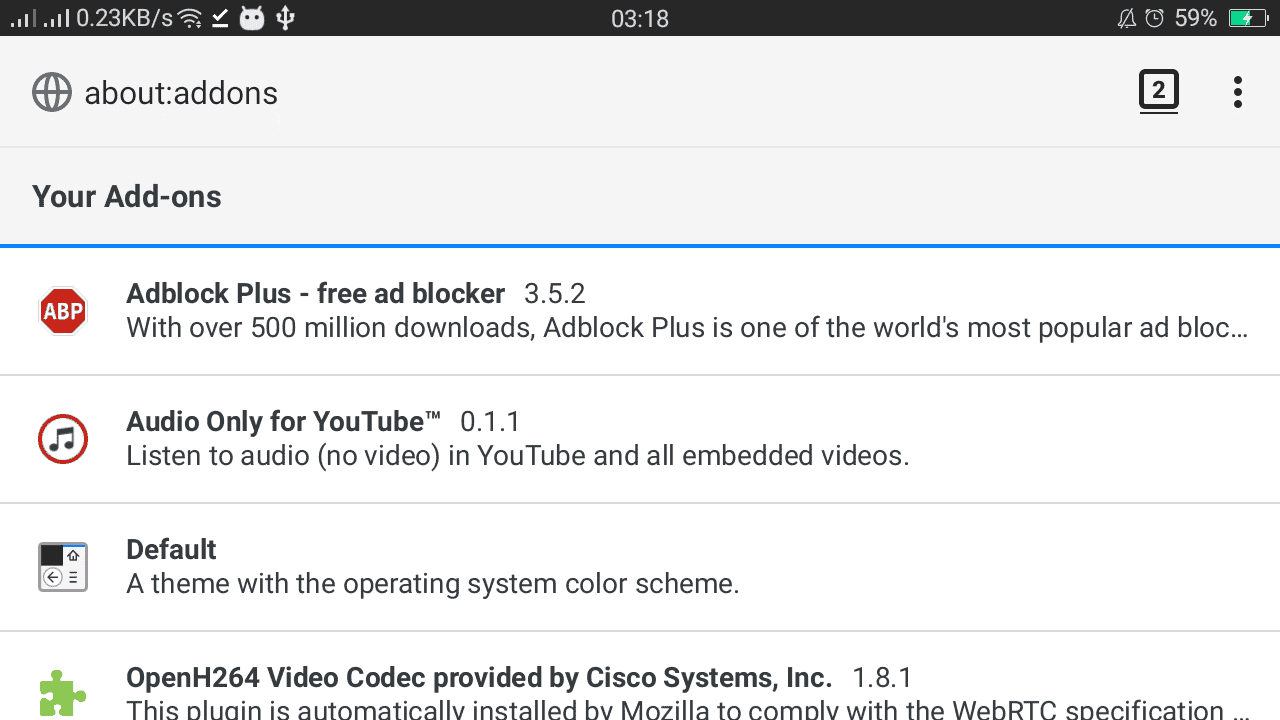 Tap on the "Addons" menu item and you will see a list of all the addons you have. Tap on Adblock Plus, and then tap on the "Options" button. Do not delete or edit any of the filtering lists.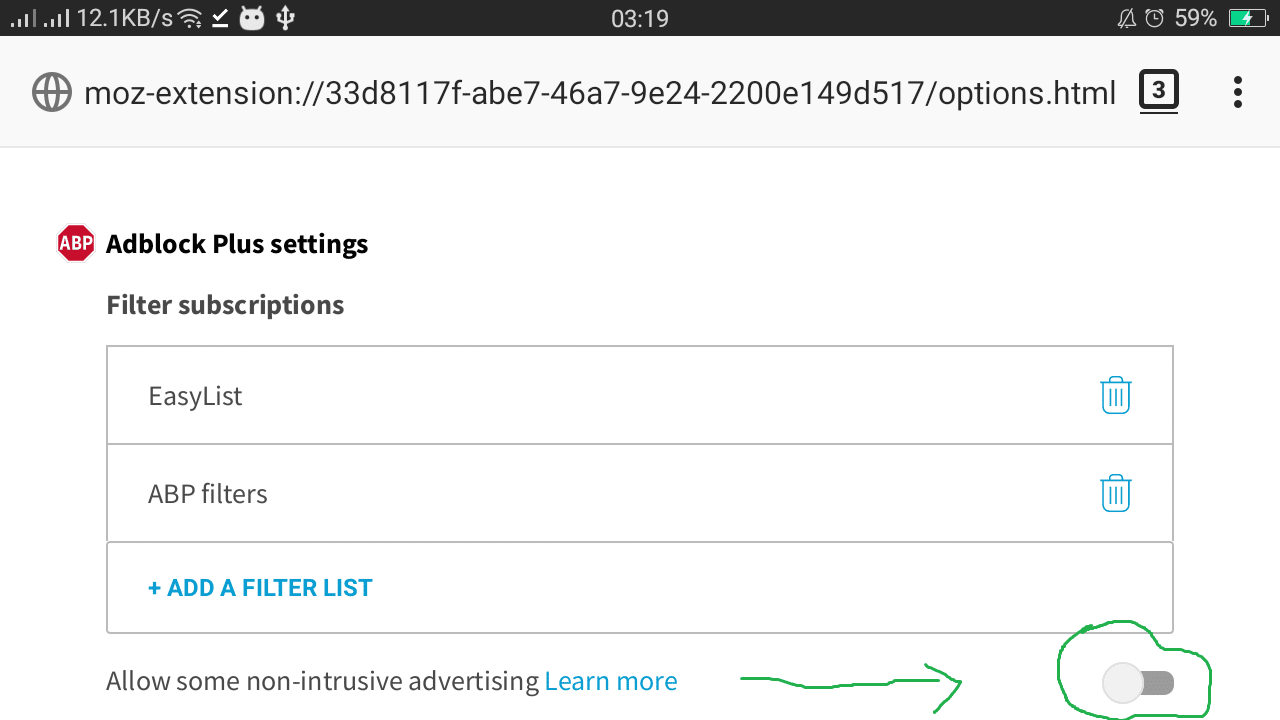 Simply turn off the "allow some non-intrusive advertising" and all adverts will not appear on any website (including YouTube) when you use Firefox on your Android device.
2. Download Adblock Browser
What if there was a simpler way to block ads on youtube instead of relying on plugins? Good news, there is. Adblock Browser is a web browser for Android devices developed by the same people who develop and manage Adblock Plus plugin for Firefox.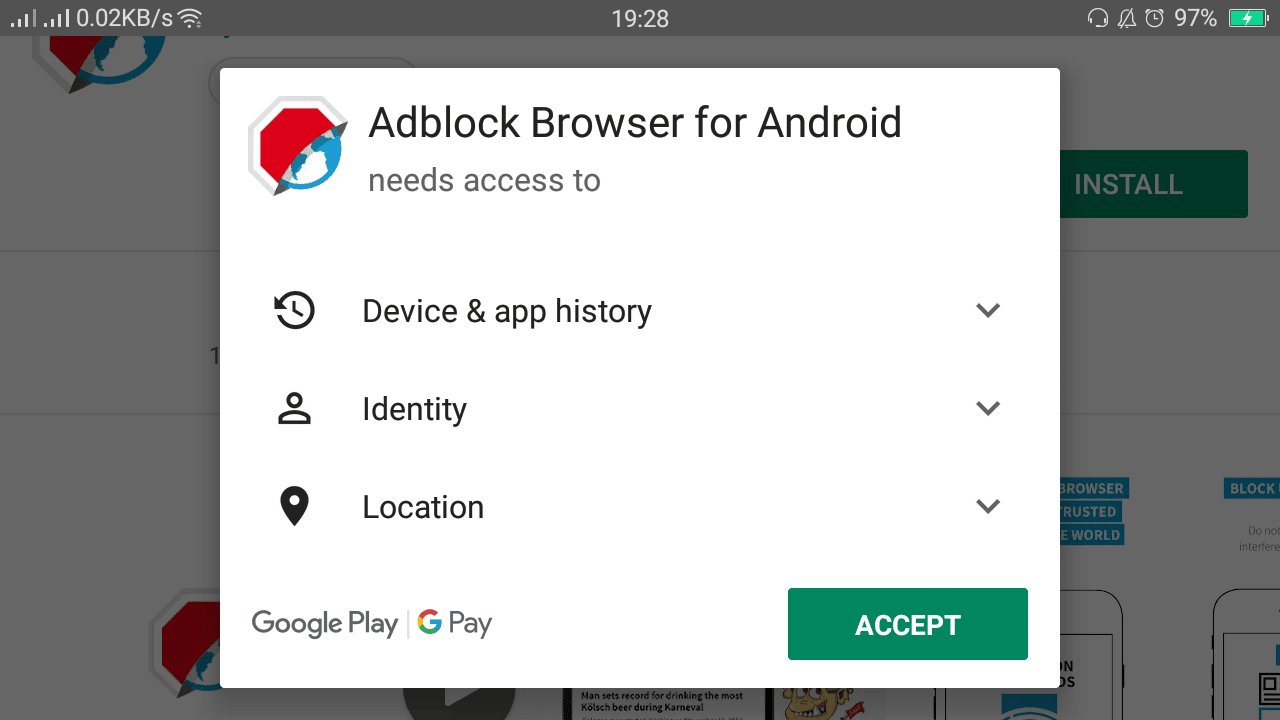 To block advertisements on youtube and other websites, you need to install the app and use it to browse YouTube with it. Apart from blocking ads, I have not tested how good the app can be when compared to other browsers. But according to the developers, the app is good for privacy and security on your device.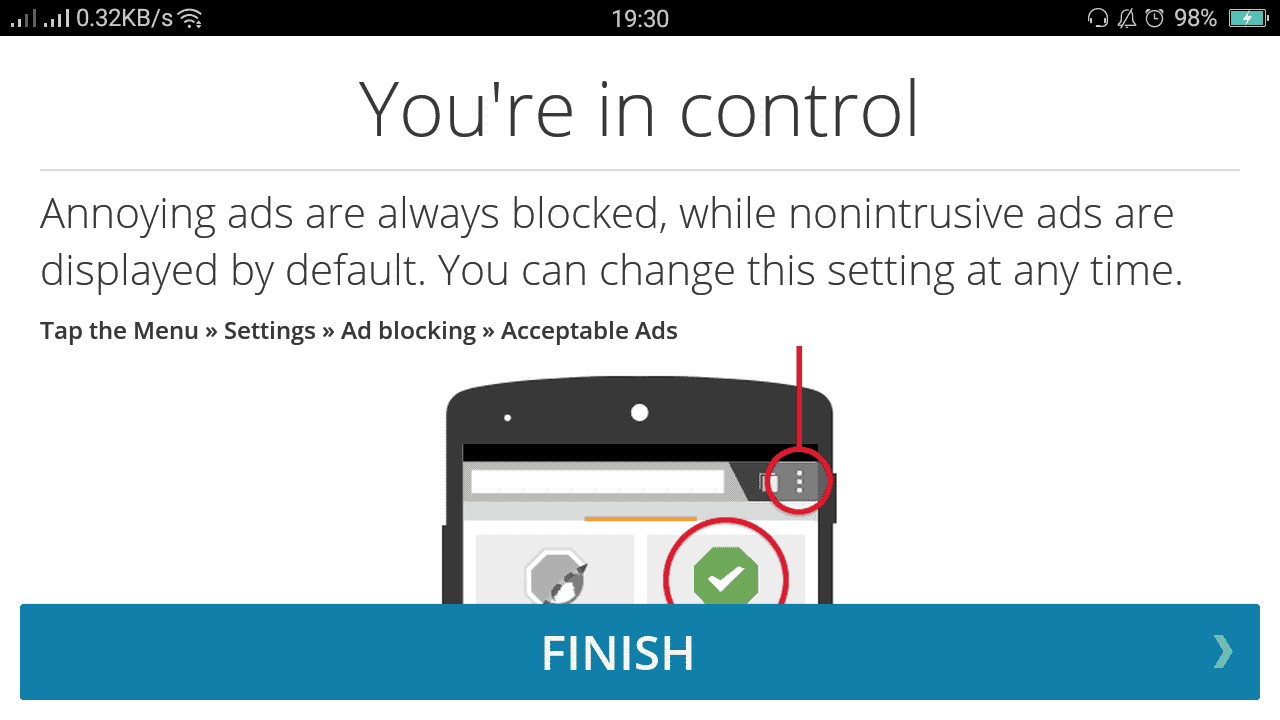 After installing the browser, tap on the three vertical dots at the top right corner and tap on "settings" menu item. Then tap on the "Ad Blocking" menu.
Ensure the first checkbox is checked to block all intrusive ads. Under the "More blocking options" menu, you can customize the privacy and security of your app.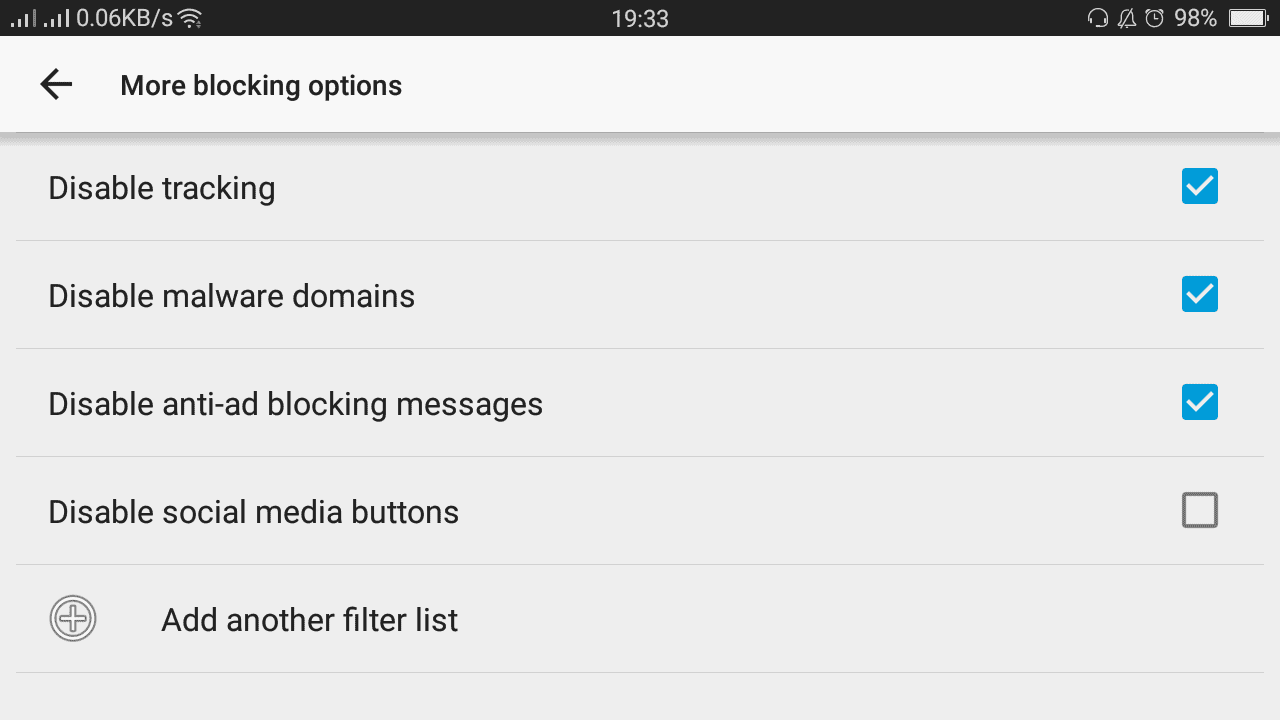 The last "Ad blocking" menu item is "Acceptable Ads" where you choose if you can allow non-intrusive ads on your browser.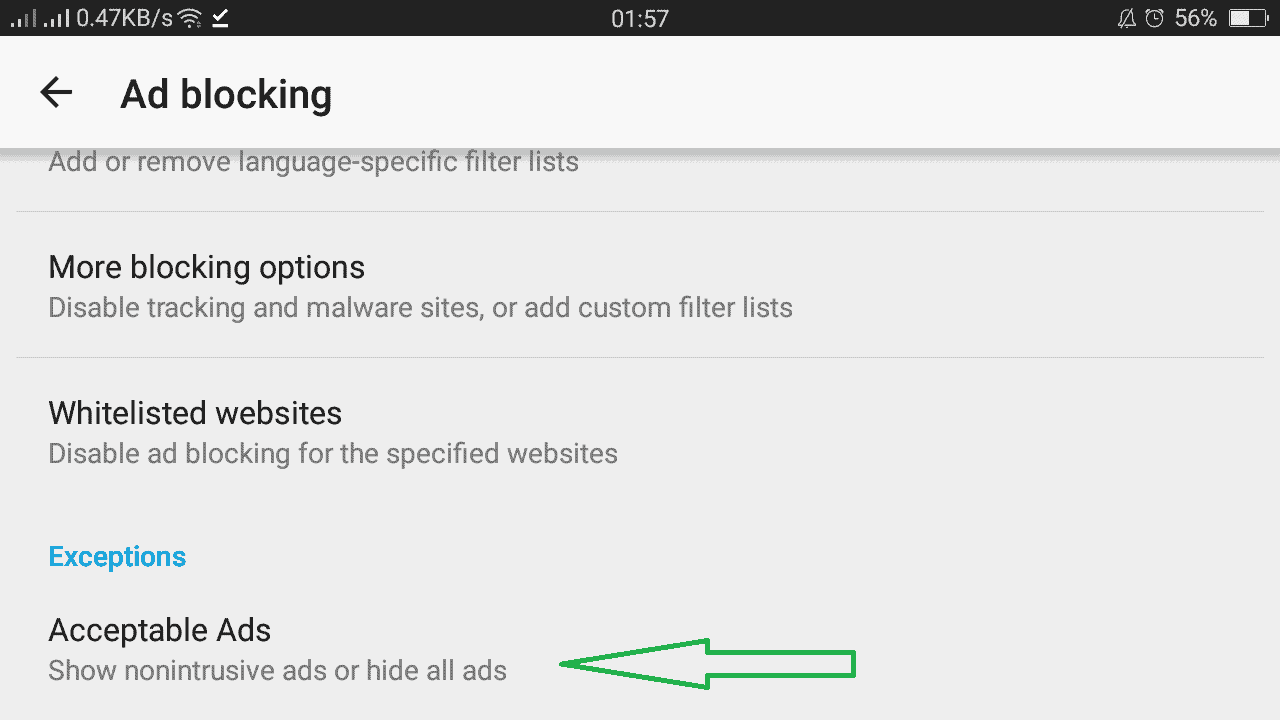 I disable the feature so that I can block all types of Ads on YouTube and other websites. Several other customizations allow you to personalize your browser as much as you wish.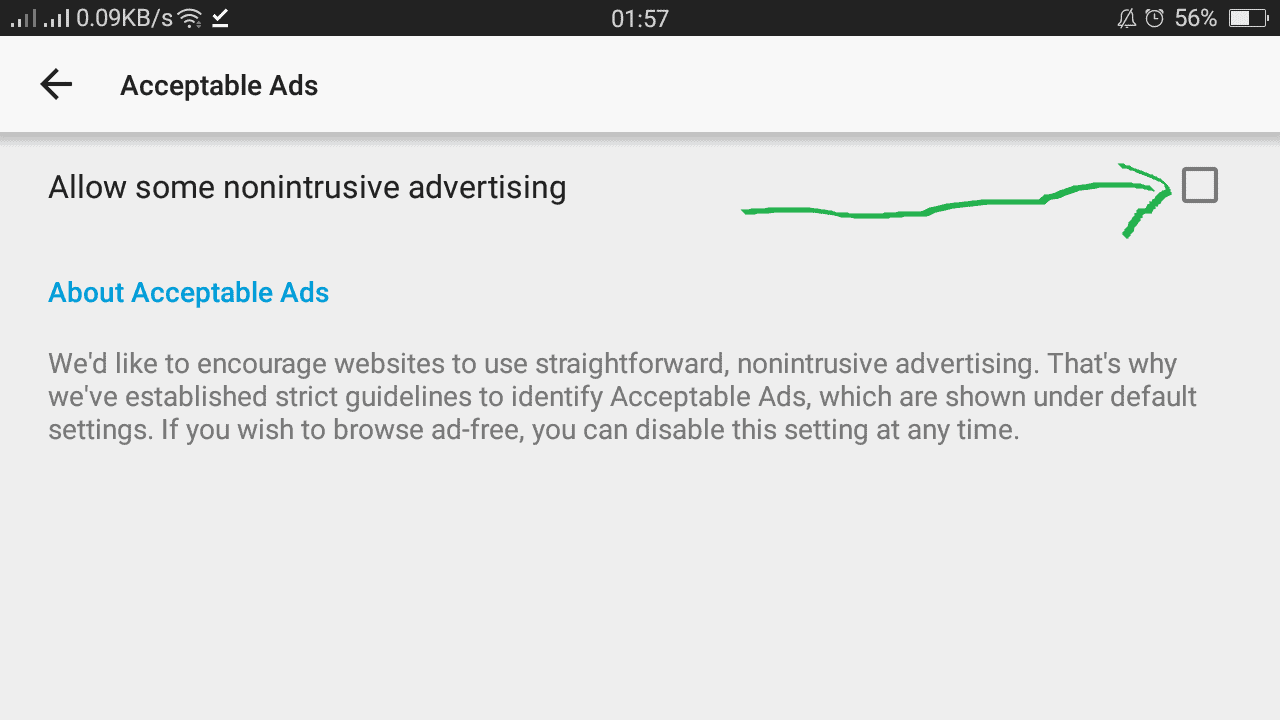 3. Other Options
According to Digitbitn, there seem to be other ways to block ads on YouTube. Some of the methods involve using paid apps while some are "cracked" apps which are not ideal to cover in this article – a kind of hacking or reverse-engineering. Such apps can cause more harm to your device and your privacy and security.
Summary
As you are aware, the only official way to avoid YouTube Ads that play on your Android every time you open a video is to subscribe to a premium service. But if you are like me, you would not mind using a third party to keep those annoying ads at bay. We hope this guide has helped you find out how to block Youtube ads on Android.
We would like to hear what you do with these ads on your Android phone or tablet. Leave a comment below and let us know if there is a more convenient way of staying away from the annoying ads and enjoy the videos and music on Android devices.