The Apple Watch is one of Apple's most popular and successful gadgets. It is a wrist-worn smartwatch filled with the functionalities of a smartphone. Wearing an Apple Watch daily can expose it to things like sweat, dirt, dust, soap, etc. For a longer lifespan of your device as well as comfort, you should always keep it clean.
For longevity of your Apple Watch, make sure you clean the face, the Digital Crown, as well as the band. While the face and the Digital Crown may be easier to clean, if you're wondering about how to clean an Apple Watch band, then we are here to help you with exactly that!
The Apple Watch Band
The band is how you can secure the Apple Watch on your wrist. Just like the watch itself, the band is exposed to dust, sweat, lotion, or other filth. This can not only make your watch look dull but also affect its performance and damage the watch. This is why cleaning the watch as well as the band is necessary for any Apple Watch user.
To know how to clean an Apple Watch band, you will need to first identify what kind of band you are using. After that, you need to clean it accordingly. Some materials need different treatment than others due to them being sensitive. Let's take a look at each kind of band and how to clean it.
Accidentally zoomed into your Apple Watch? Learn here how to zoom back out!
Types Of Apple Watch Bands
In this article, we will talk about six types of Apple Watch bands and tell you how to clean each of them.
Silicone Apple Watch Band
Leather Apple Watch Band
Nylon Apple Watch Band
Stainless Steel Apple Watch Band
Braided Loop Apple Watch Band
Wood Apple Watch Band
Silicone Apple Watch Band
Many brands make silicon-based bands. There are also many variations of the silicon band, but for most of them, you can clean them similarly using a microfiber cloth. You can also apply hypoallergenic hand soap if the stains on your band are stubborn.
You can gently clean the band first using the cloth. If the stains are not coming off, you can use a wet microfiber cloth with water to make it more effective over them. This is explained in further detail below.
Leather Apple Watch Band
Leather bands are a popular choice for many Apple Watch users. They look elegant but can get filthy rather quickly if exposed to bad conditions. To clean a leather Apple Watch band, you would need to use a microfiber cloth. You can also avoid getting a leather band dirty by avoiding wearing it to the gym or while exercising. This reduces the amount of sweat it is exposed to.
Additionally, you can use leather conditioners to maintain the material of bands like these. You can learn how to clean a leather Apple Watch band below.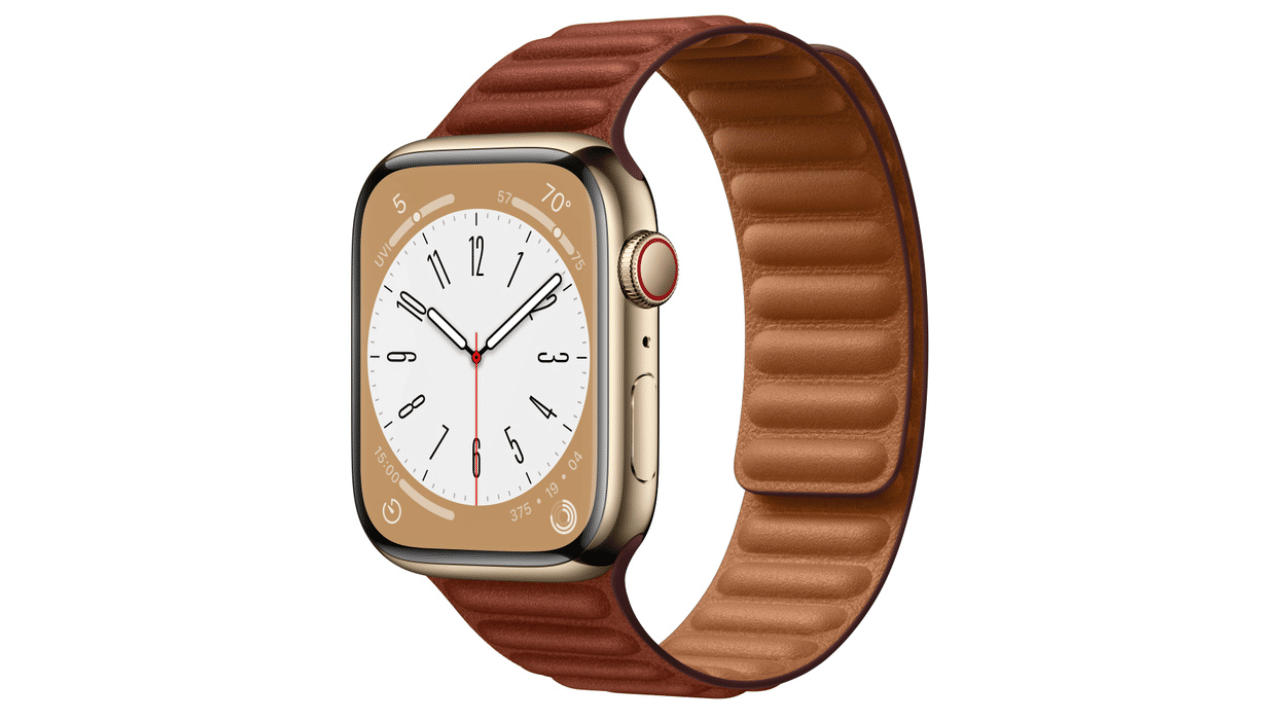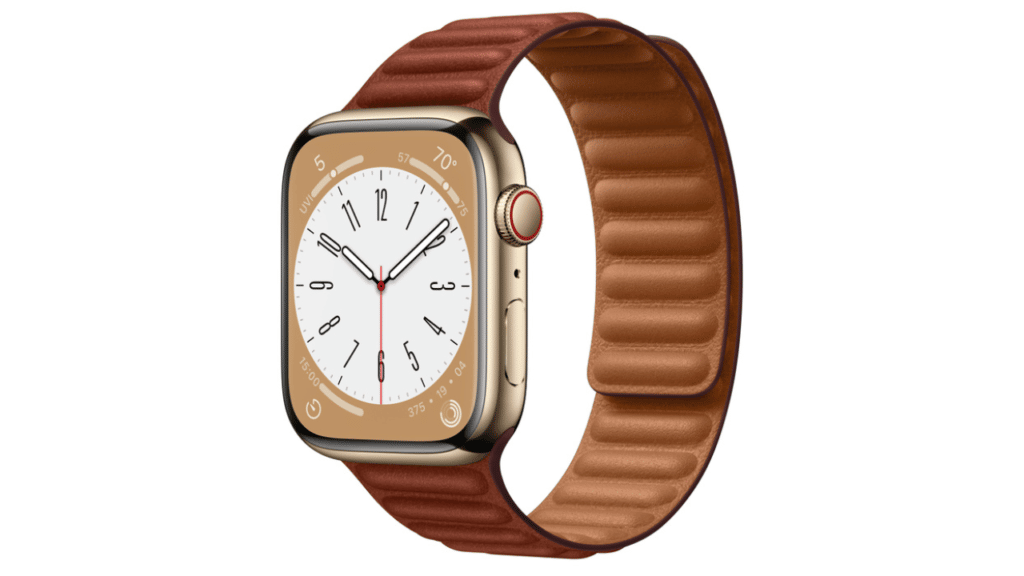 Nylon Apple Watch Band
Cleaning nylon and polyester bands are similar to cleaning Silicone bands. Microfiber cloths are the way to do it and if the stains are tough then making the cloth wet is going to do wonders. These bands are known to take several hours to dry, depending on how wet they might get.
Make sure not to wet your nylon or polyester Apple Watch bands during regular use otherwise. They will stay wet for long durations. A couple of known nylon and polyester bands are the Trail Loop, the Sport Loop, and the Alpine Loop. Cleaning them is written in detail below.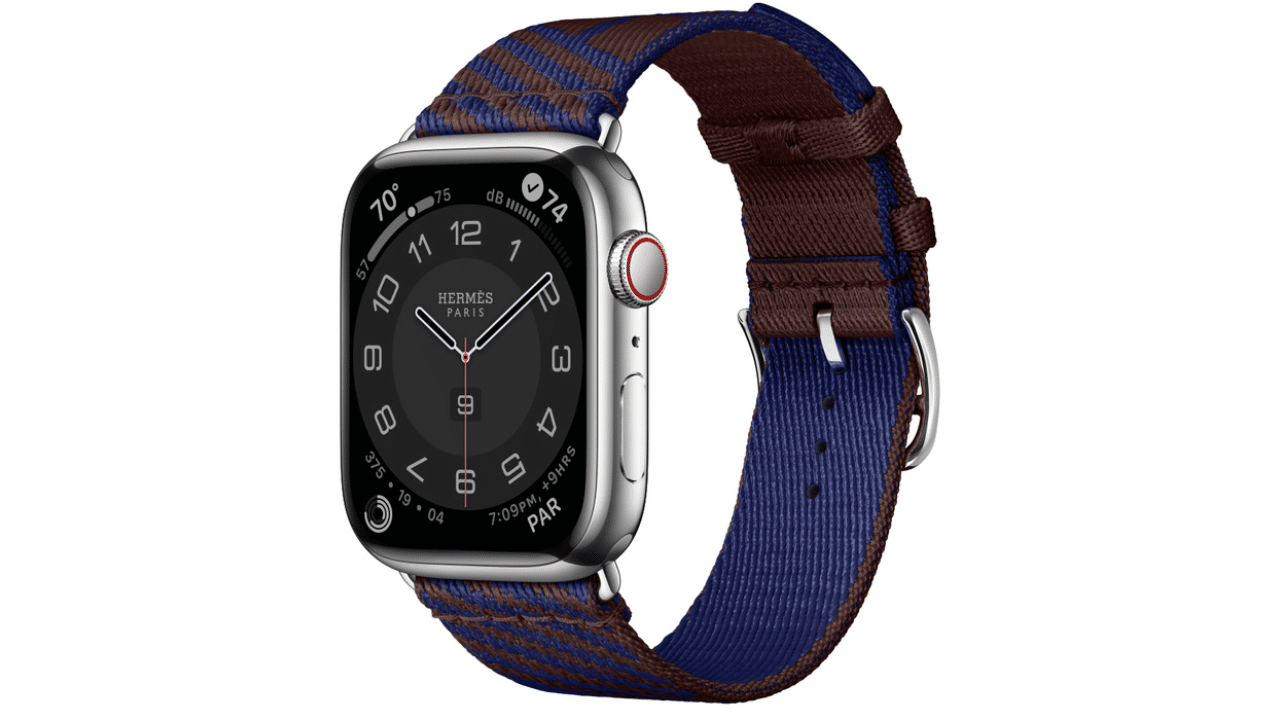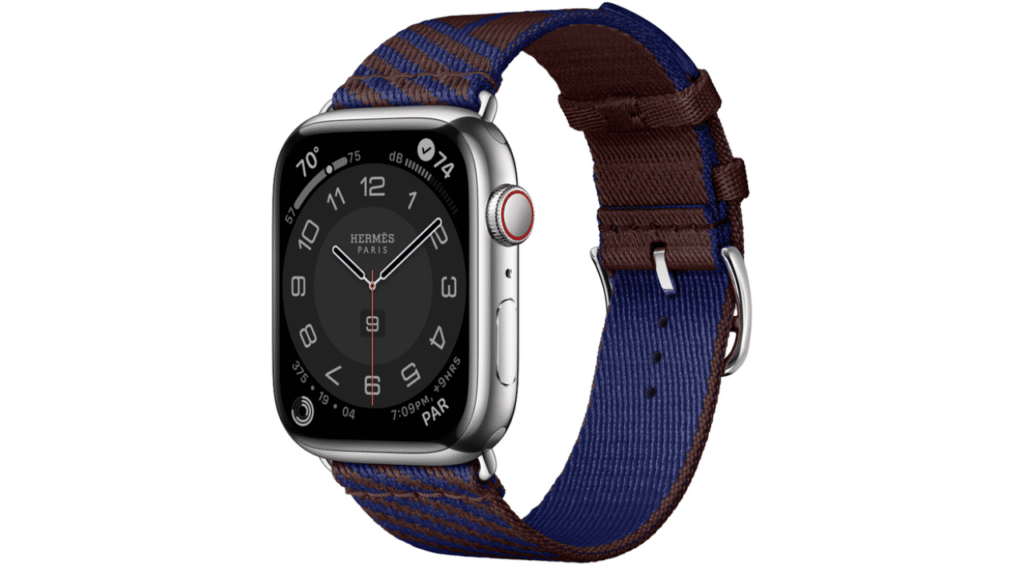 Stainless Steel Apple Watch Band
Stainless steel bands have been quite popular for generations. They are mesh-looking dull bands. Cleaning them requires you to use the correct tools otherwise, there is a fair chance you will scratch their surface. Stainless steel bands require you to use a microfiber cloth for cleaning.
You must only use water otherwise, you may damage it. More detail on how to clean a stainless steel band is given below.
A couple of other types of Apple Watch bands are:
Wood Apple Watch Band
Braided Loop Apple Watch Band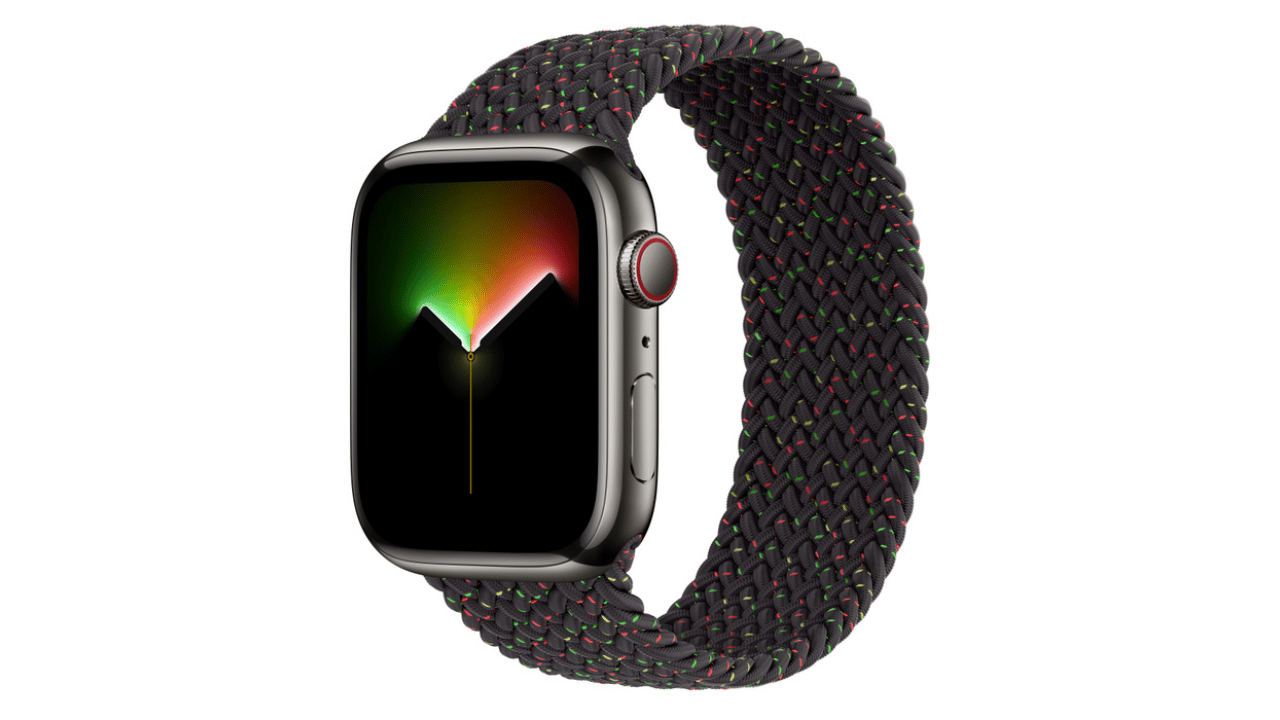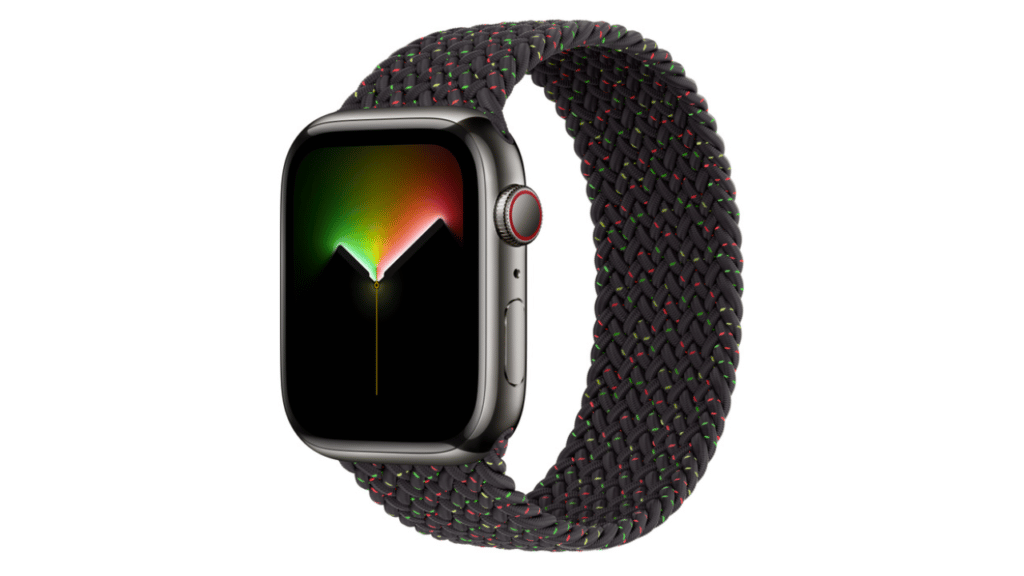 Cleaning Different Types of Bands
Note that before you clean any Apple Watch band, you must remove it. This is so that you do not damage the watch itself and can dry the bands separately from the watch. If you want to learn how to clean the Apple Watch, then we're here to help you in a few simple steps.
Removing the Apple Watch Band
Firstly, turn your Apple Watch around so that you can locate the two buttons on its underside.
Next, press down and hold the first button and slide the band out.
Now, press the other button down, holding it, while you slide the other band out.
Now that the bands are out, make sure to store the Apple Watch somewhere safe while you clean the bands. To buy new bands for your Apple Watch, head over to their store using this link.
Cleaning Silicone Apple Watch Band
This band does not require extensive cleaning. All you need to do is take a microfiber cloth and clean the band with it. If the stains are stubborn then you can dip the microfiber cloth in water and use it to clean the silicone band.
Make sure that you use warm water to wet the microfiber cloth. Apart from that, you can also use liquid soap. However, do not use stronger cleaning agents, as they can degrade the coating on your silicone Apple Watch band.
Cleaning Leather Apple Watch Band
A leather band is known for its soft texture. This texture requires regular maintenance and is not waterproof whatsoever. To clean a leather band, you have to use a non-abrasive or lint-free cloth. This can remove smudges and can be tried after cleaning.
Remember that water causes discoloration and deformation of leather. Additionally, leather should not be exposed to high temperatures and humidity.
Cleaning Nylon Apple Watch Band
Cleaning a nylon Apple Watch band is rather simple. You can do this simply using a damp cloth. You must note, however, that nylon soaks a lot of water therefore you must not clean it under running tap water or in the washing machine.
Nylon bands also tend to take a lot of time to dry so make sure to let them dry completely before reattaching them to your Apple Watch.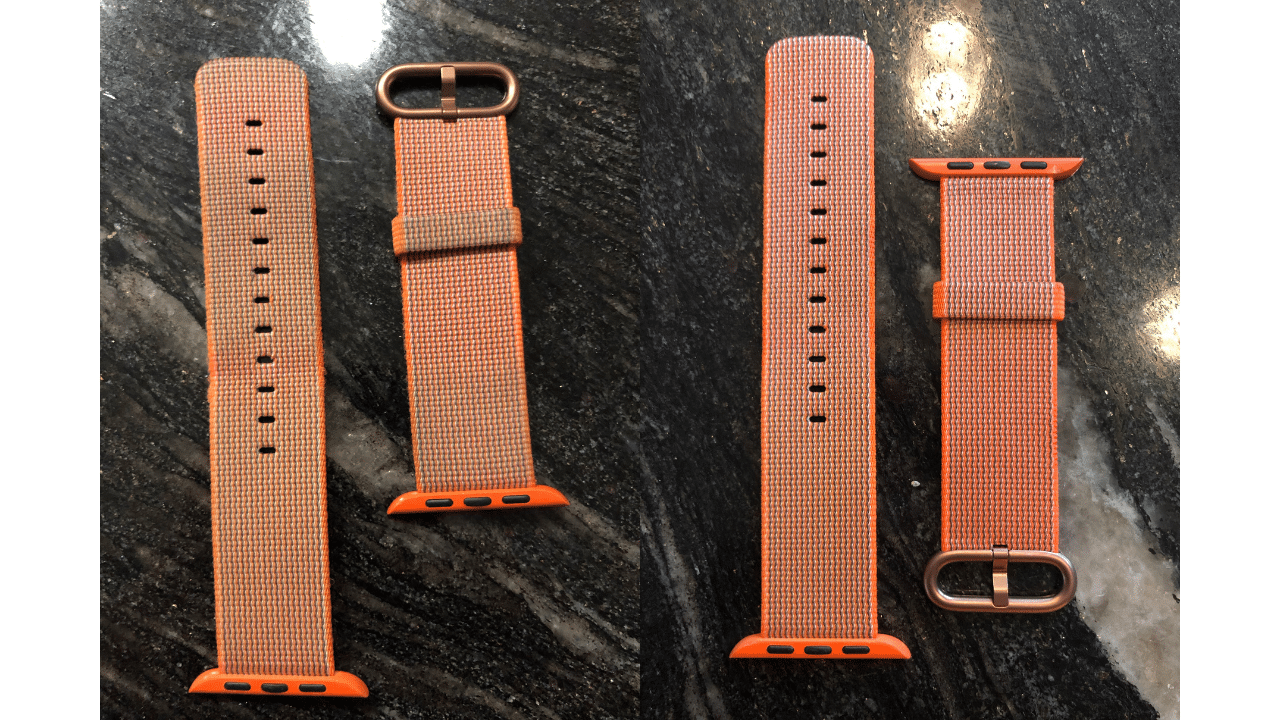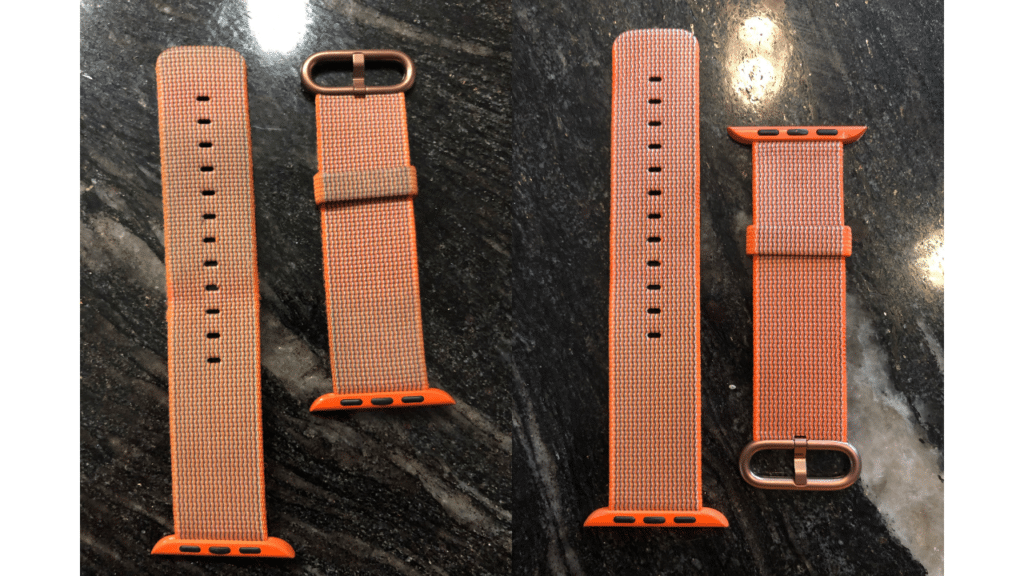 Cleaning Stainless Steel Apple Watch Band
Stainless steel bands are prone to scratches while cleaning. Therefore, you must clean them in the way that Apple recommends you. Apple recommends only using a non-abrasive, lint-free cloth to wipe the band. If the stains remain, you can try cleaning the band with warm or soapy water.
Lastly, you have to make sure that you dry the band completely. This avoids rusting of the 316L stainless steel band.
Cleaning Braided Loop Apple Watch Band
The toughest of them all, the braided loop bands. These are water-resistant but are prone to getting dirty easily. They can be cleaned by scrubbing a soft toothbrush on the band before you can rinse them in water and dry them afterward.
Cleaning Wood Apple Watch Band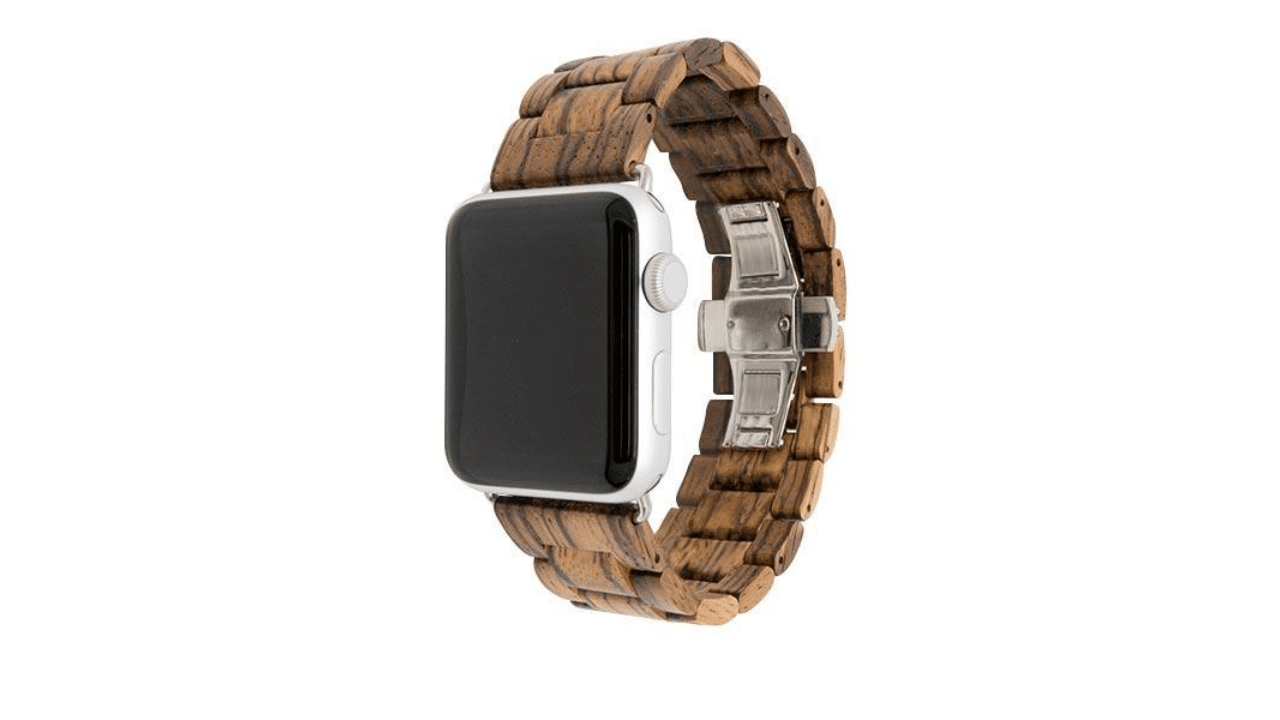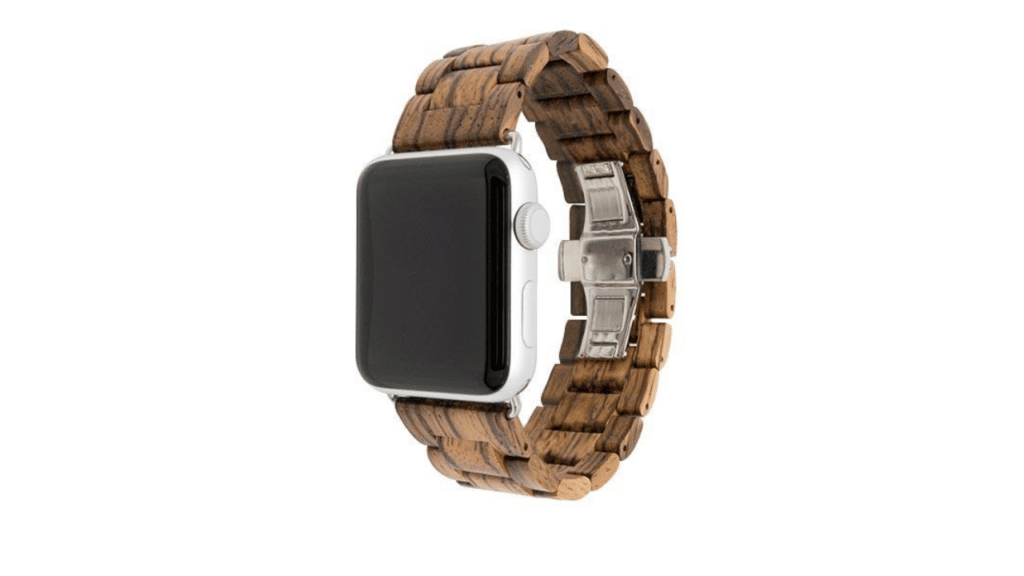 Wood Apple Watch bands are easy to clean. All you need to do is wipe them down with damp cloths and then dry them in the open air. If not dried fast enough, the wood might deform or crack, so make sure to dry them as soon as you are done cleaning them.
Conclusion
If you have any methods of drying Apple Wach bands of your own, make sure to leave them down below in the comments. While you are at it, let us know how we are doing and if this article helped you with your Apple Watch.